We are proud to share this clip from News Channel 12 talking about our Hometown Heroes Project.
Please CLICK HERE to view!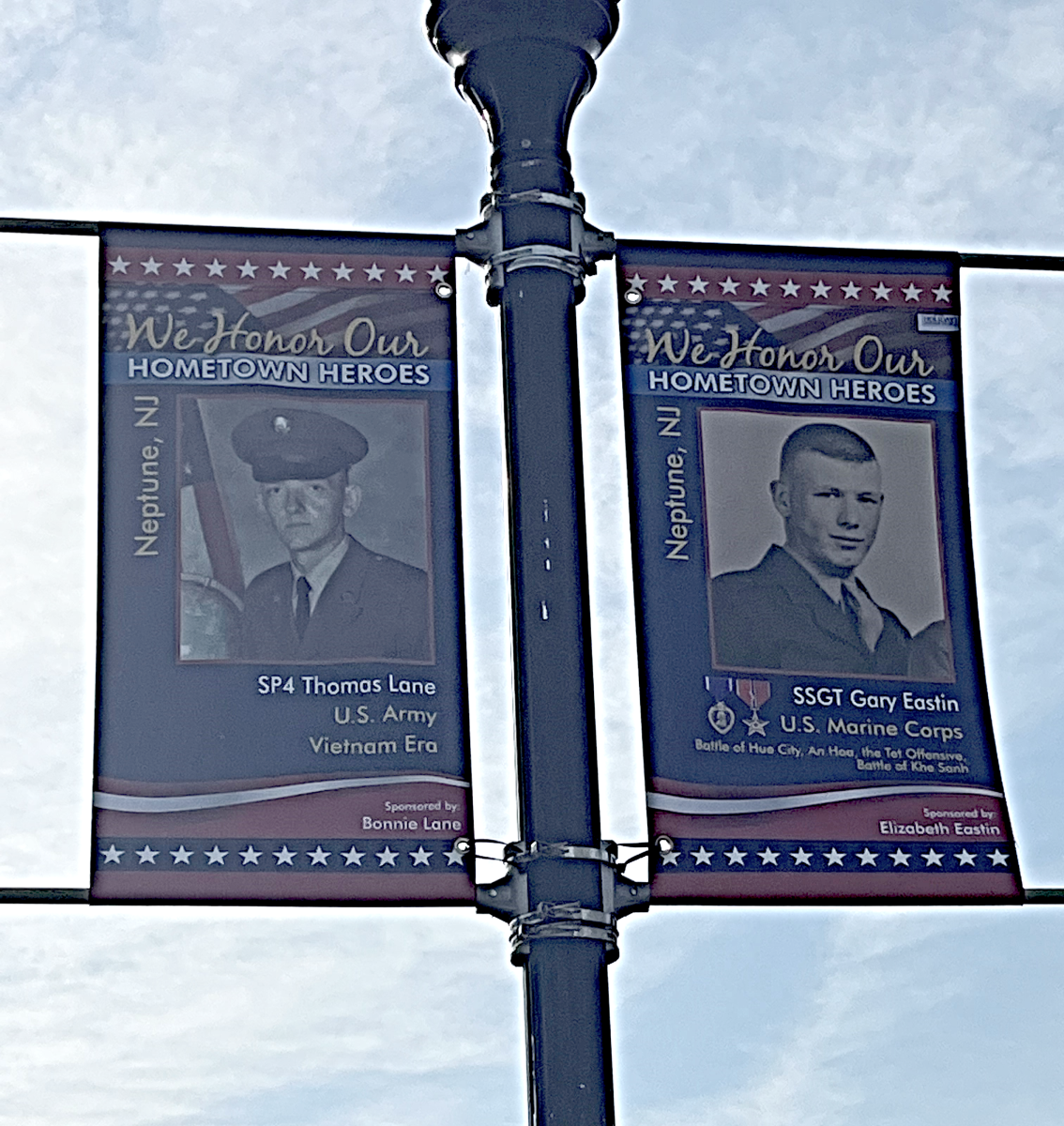 ---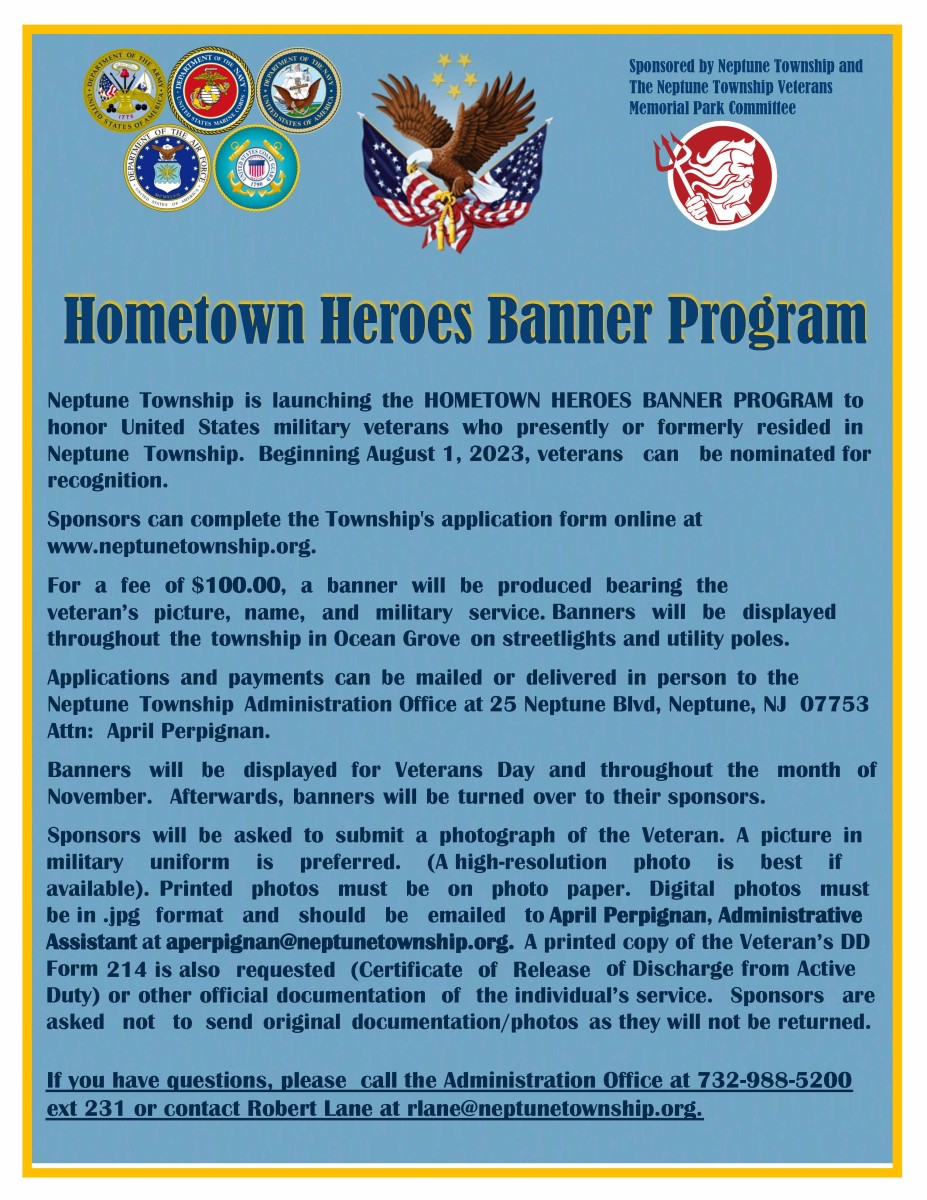 Please CLICK HERE for the application 
---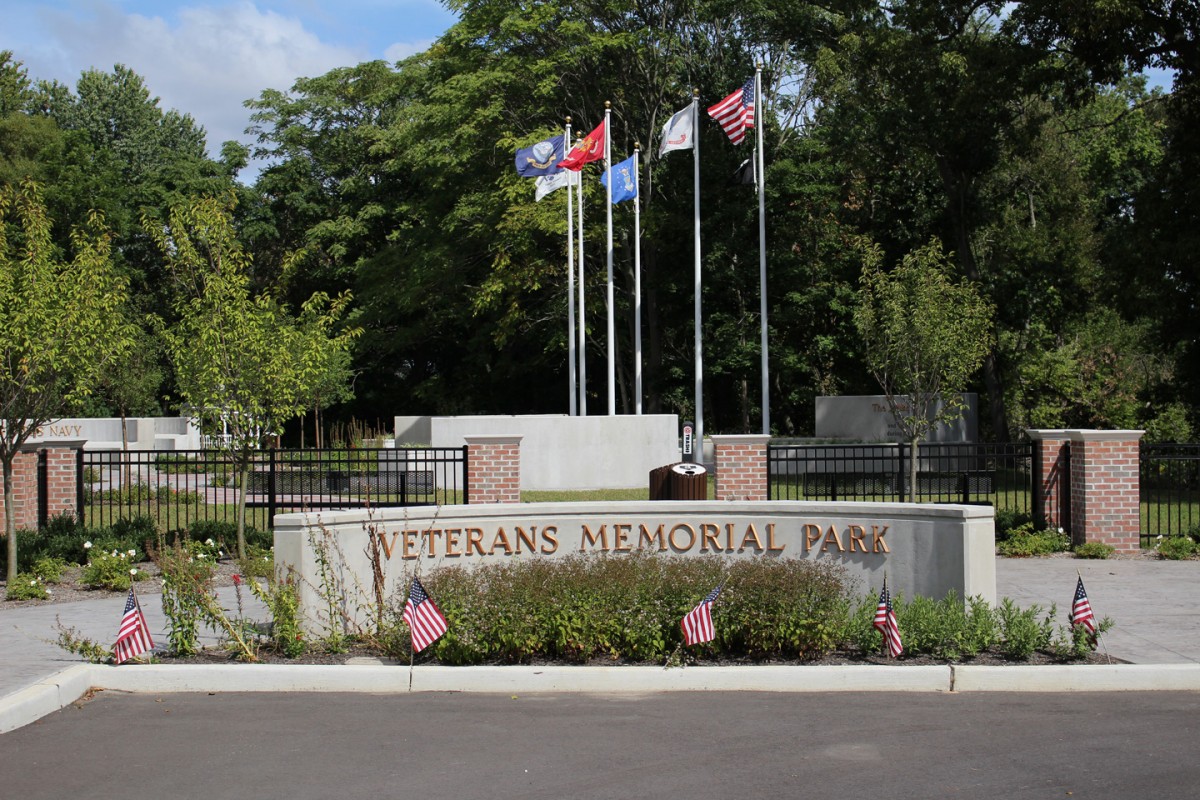 ---
WWI & WWII Memorial Rededication
Please CLICK HERE to see photos from the September 25th rededication ceremony for our WWI & WWII Memorials
---
Hometown Hero 2020
 
On Friday, August 14, 2020 Mayor Robert Lane Jr along with the Veterans Memorial Park Committee, honored two of our very own "Hometown Heroes".
James Manning Sr along with the late Neil DenBraven were each honored. Mr. DenBraven's family accepted on his behalf. 

Click here to see photos from this event. 
---
2018 Veterans Day Wreath Laying Ceremony
CLICK HERE for photos.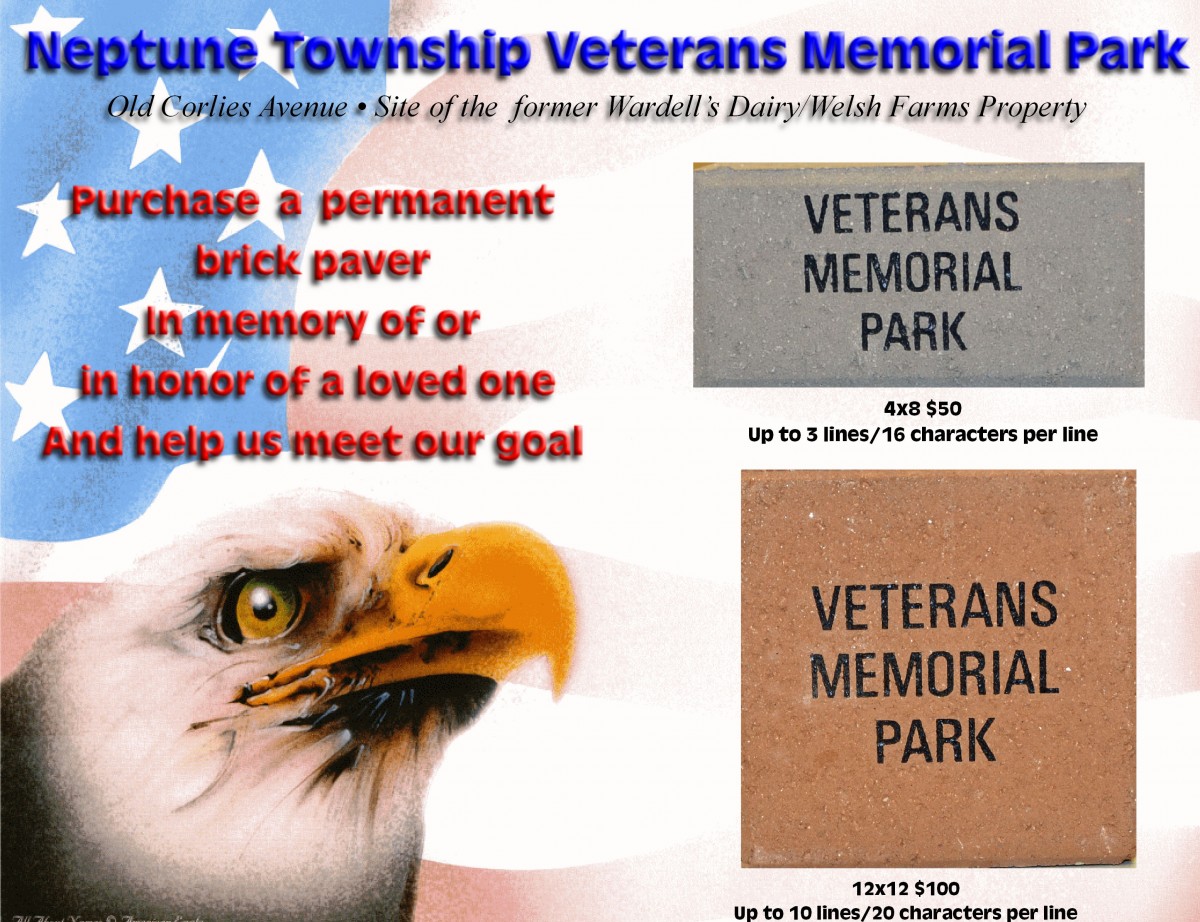 CLICK HERE for Brick Paver Form
Click here to see the progress on Veterans Memorial Park.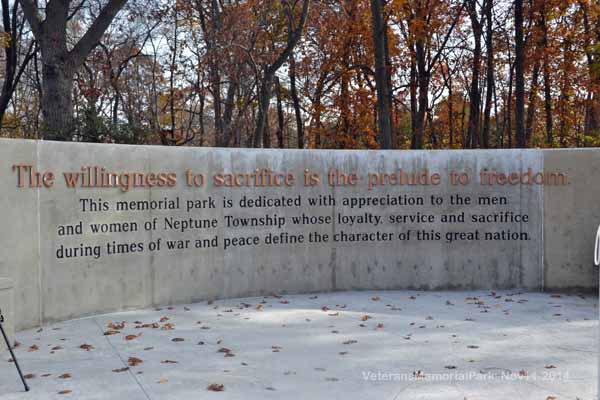 ---
Neptune Heroes
Click here for a list of identified Neptune residents who gave the ultimate sacrifice. If you know of someone who was killed in action, was a Neptune resident and is not listed, please contact Marian Bauman at marianbauman1@gmail.com
---