Employment Opportunities – New Jersey Future
---
Wastewater Treatment Plant Operator
 The Township of Neptune Sewerage Authority, Monmouth County is seeking qualified candidates for the full time position of Wastewater Treatment Plant Operator. Duties of an Operator include; the monitoring and adjust of equipment, housekeeping precedures, wastewater sampling and analysis, record keeping and reporting, maintenance activities and other duties as may be assigned. Valid driver's license required. The TNSA employment application is available online at www.tnsa-nj.org. To apply: main application and resume to TNSA, P.O. Box 765, Neptune, NJ 07753, Attn: Executive Director by December 2, 2016.
---
New Jersey Future seeks an energetic, motivated individual to manage the organization's state policy campaign work, including the 2017 gubernatorial campaign platform.  Topics will include transit and water infrastructure, downtown redevelopment, resiliency to natural hazards and equitable approaches to development.  We prefer a highly organized candidate with experience in legislative and policy development and campaign execution who can operate independently and collaboratively. Interested and qualified candidates are invited to send a resume, cover letter and salary requirements to Marianne Jann .
---

Development and Outreach Coordinator
New Jersey Future seeks a dynamic, organized, self-starter with a mission-driven passion for our issues to coordinate and implement corporate outreach, sponsorship and relationship building activities, including events. We prefer a candidate with strong people skills, some experience in sales, marketing, fundraising or event management and a desire to work and learn collaboratively. The coordinator reports directly to the deputy executive director and assists with the development and implementation of numerous event, program, marketing and fundraising activities. The position is full-time with some flexibility in total hours and times worked. Salary and benefits are commensurate with experience and time commitment, but on the scale of a small non-profit organization. Appropriately skilled and motivated, but less experienced candidates, are encouraged to apply. The full job description can be viewed here. Interested and qualified candidates are invited to send a resume, cover letter and salary requirements to Marianne Jann .
---
NEW JERSEY DEPARTMENT OF LABOR AND WORKFORCE DEVELOPMENT NOTICE OF JOB VACANCY.
EMPLOYMENT SERVICES TRAINEE Position Description: This is an entry level professional position which may be assigned to five different divisions within the Department. Duties may involve interviewing and classifying job applicants for employment; making employer tax computations and determinations; determining claimant eligibility for temporary disability benefits and/or unemployment insurance; assisting in investigations involved in observance of Title 34, New Jersey Statutes. Requirement: Graduation from an accredited college or university with a Bachelor's degree. Click Here to view the entire job posting.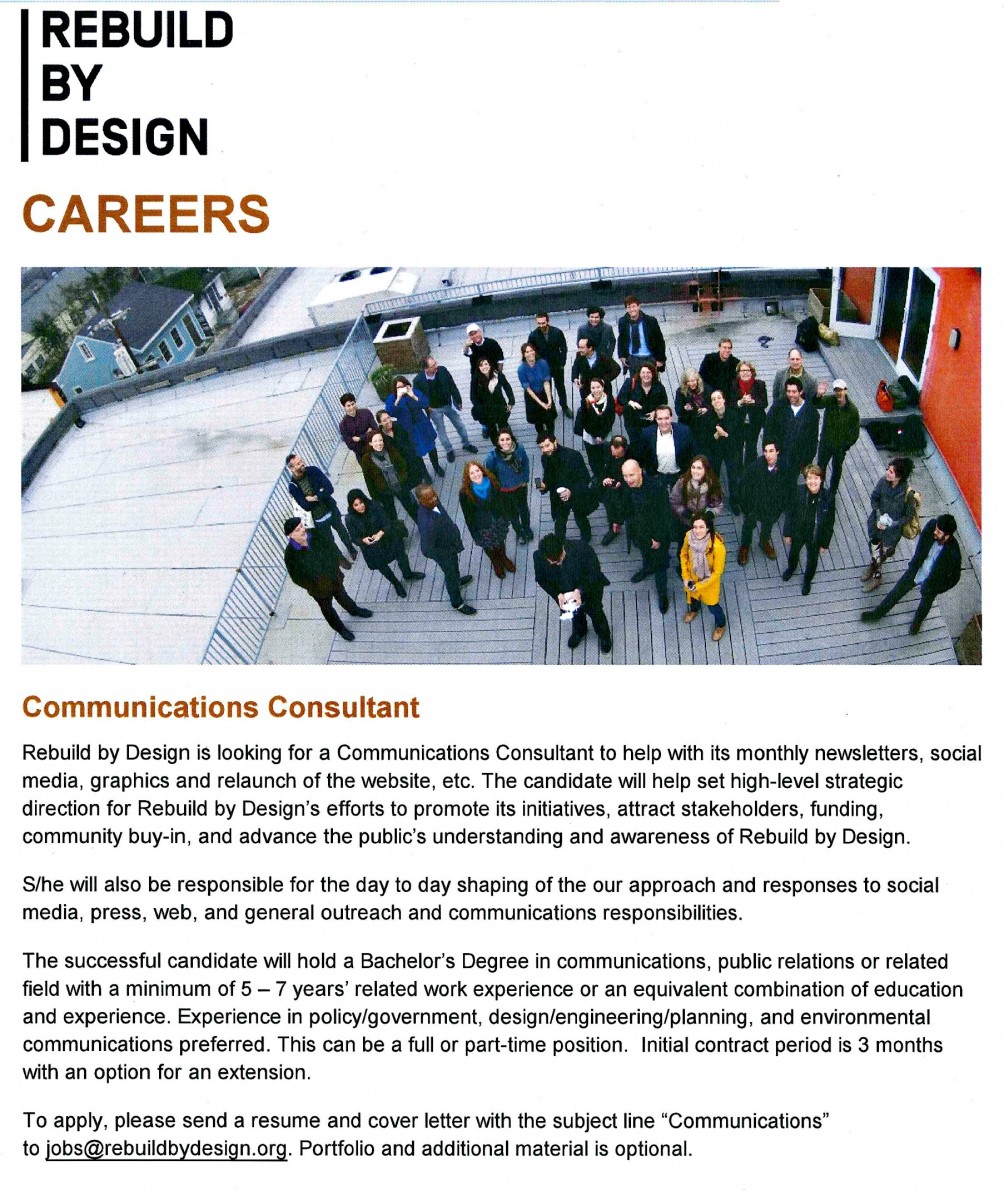 For additional information click here
---
Monmouth County Job
Neptune, NJ 
Now Hiring a Childcare Recruitment Specialist: Part-Time Position $10 per hour. Spanish Speaking preferred, must be available during morning hours. Must be personable.
Work starts immediately, call 732-662-9333 today or email your resume to
gcdcnj@gmail.com
.
More hours may become available. 
Nicolle D. Harris Owner,
Nicolle D. Harris & Company


Tel: 732-662-9333 | Mobile: 908-614-3753

www.ndhandcompany.com