Please CLICK HERE to renew your slip online. 
Mandatory Winter PFD Wear
New Regulation 13:82-1.4(f)
Starting this November, no owner or operator of a recreational vessel less than 26 feet, including rowboats, canoes, kayaks, and stand-up paddleboards shall permit its operation between November 1st and May 1st, unless each person on board such vessel is wearing a securely fastened United States Coast Guard-approved wearable personal flotation device of an appropriate size while such vessel is underway. A person inside the cabin of a cabin vessel shall be exempt from this requirement.

In short, A USCG approved life jacket is required to be worn at all times, outside of a cabin on a boat under 26 feet during the cold-water months, while in motion, from November 1st to May 1st.
The goal of this legislative update is to prevent hypothermia deaths, and to decrease the risks placed upon first responders during winter search and rescue operations on the waters of New Jersey. In almost every instance of a vessel related drowning, the victim was not wearing a life vest.
New Jersey's coastal features are unique in regard to our offshore fishing, inlets, and tidal bays which result in a greater average recreational vessel size when compared to inland states with similar PFD regulations. This new regulation is in the best interest of the safety of operators and passengers on all New Jersey's waterways.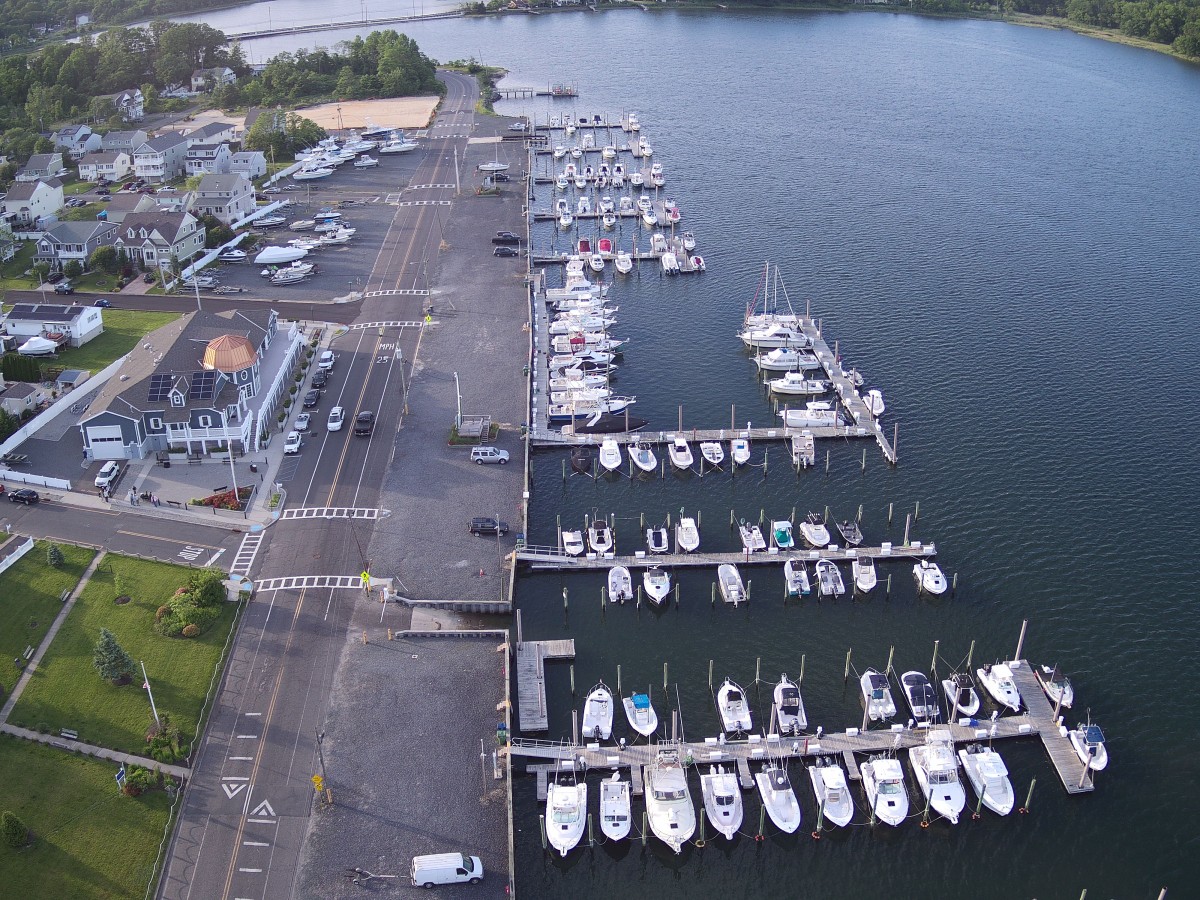 ---
IMPORTANT INFO
2023-2024 Form
**Please Note: There are no transient slips available. Thank you!**
---
FEATURES AT THE MARINA INCLUDE:
Restrooms, Shower, Laundry

All Floating Docks Available for Boats 18' to 40'

Full Water and Electric on All Docks

Summer Land Storage Available

Travel Life Service Available

24 Hour Automated Launch Ramp

Winter Land or In-Water Storage Available

15 Minute Transit time to the Shark River Inlet


 
---
Please be advised that the fueling of your vessel while on Shark River Municipal Marina property is prohibited. 
This includes the delivery of diesel fuel to the Marina property. 
Any violation of this policy will result in the immediate forfeiture of your slip and the retention of slip fees already paid.
Contact info:
SHARK RIVER MUNICIPAL MARINA
149 South Riverside Drive
Neptune NJ 07753
732-775-7400
Fax: 732-775-0448
Harbor Master, Edward Finlay
Email: marina@neptunetownship.org