Neptune Township Recreation Department
Office Located at
2201 Heck Avenue
Neptune, NJ 07753
732-869-1202
Community Pass
CLICK HERE to register for any of our events 
Biddy Basketball Registration Now Open!!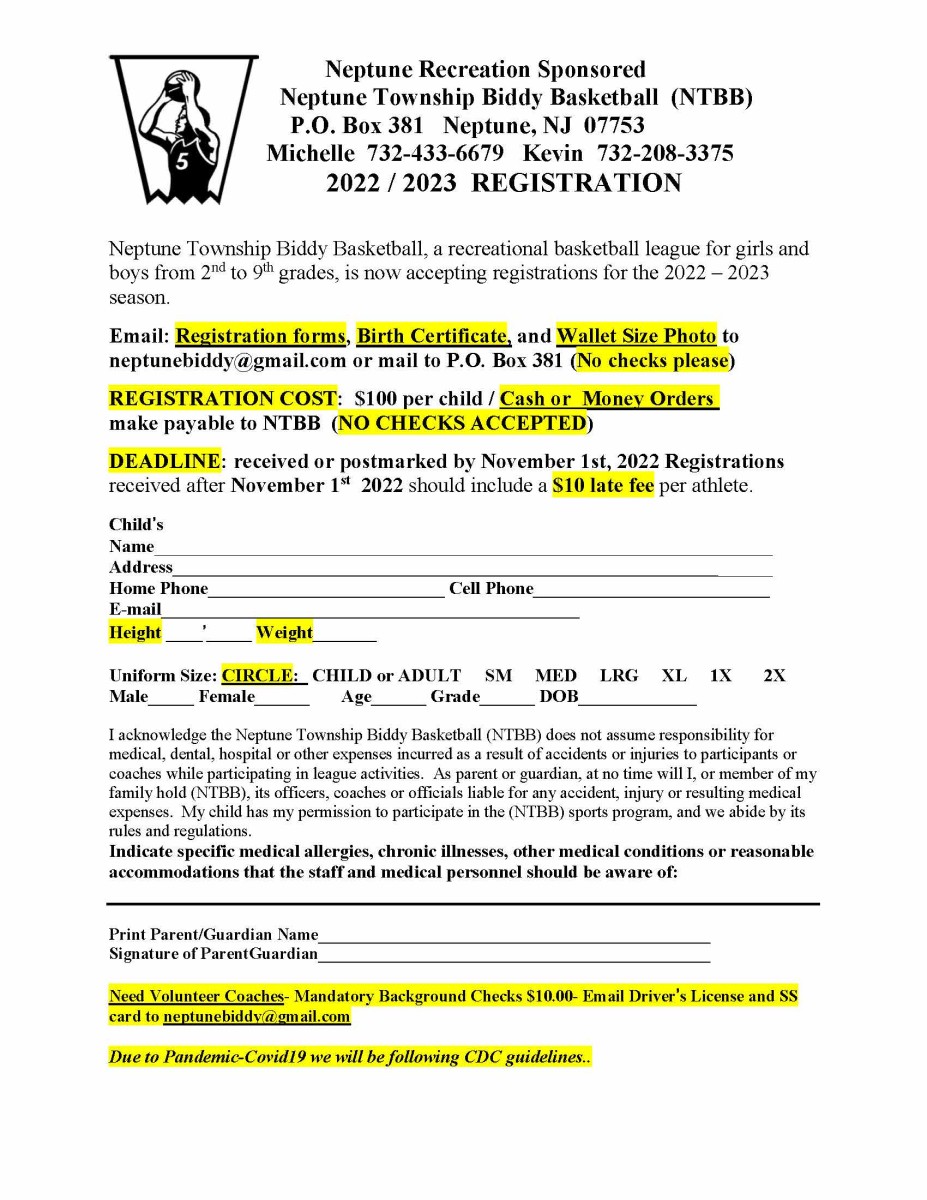 ---
NEPTUNE DAY 2022
On behalf of the Neptune Recreation Department, Mayor Nicholas Williams, and the Neptune Township Committee, THANK YOU to all those who came out to make Neptune Day, Saturday, September 10, a success. From the sponsors to the vendors who sold their wares and the local community groups who shared their energy and their information, you added to the day's events.
The return of Neptune Day to the Middle School parking lot, and great weather, made for an amazing day for the whole family!  Thanks to the Board of Education for sharing the location and to Hackensack Meridian Health / Jersey Shore University Medical Center who partnered with us for this community day by adding an entire section of hands-on activities and games!
Families enjoyed games of skill, rock climbing wall, video gaming truck, pony rides & petting zoo, inflatables, face painting, balloon animals, bounce houses, and more! Then there was the food provided by a variety of vendors which included fair staples and some unique offerings like—fish sandwiches, BBQ, kielbasa sandwiches, funnel cake, fried Oreos, shaved ice, and more!
Thank you to all those who added to the opening ceremony—Neptune NJROTC for presenting the colors, along with the Neptune High School Band, and Cheerleaders for their performances.
Thanks to the event sponsors who helped make all the activities possible— Brookdale Community College, Imperial Healthcare, 107.1 The Boss, Nelson Realtors, Jack Green Realty, Coral Harbor Healthcare, and Monmouth County Park System.
And thanks to the many township departments who helped with the day, including Public Works, Police, Administration, Housing Authority, EMS, OEM, and Recreation. Thanks to the volunteers from Neptune Township, the Neptune Recreation Committee, and the Neptune High School Student Council. We couldn't do it without you!
It was a day filled with fun!  Thanks for all the community support to make it happen! For more information about getting involved with next year's Neptune Day, please contact Neptune Recreation at 732-869-1202.
Please CLICK HERE to see photos from the wonderful day!
---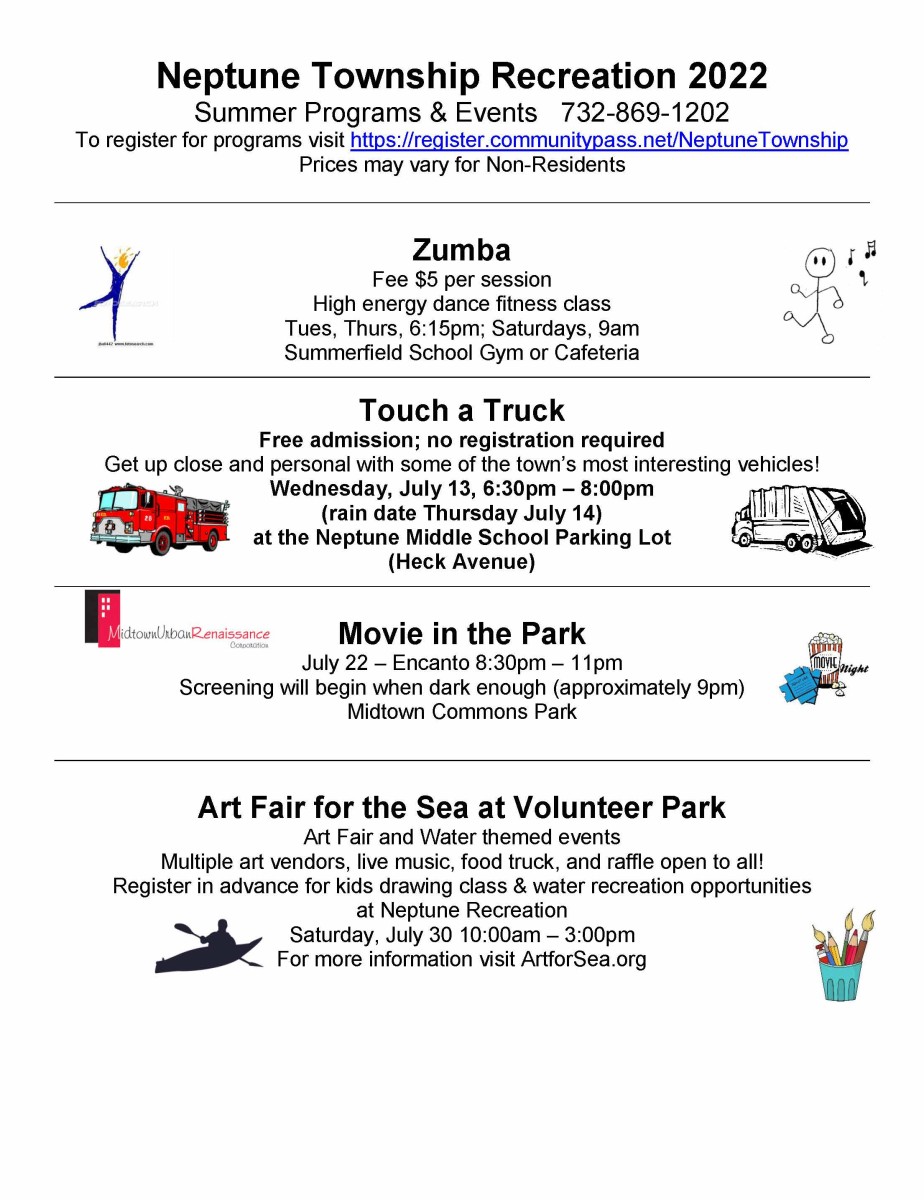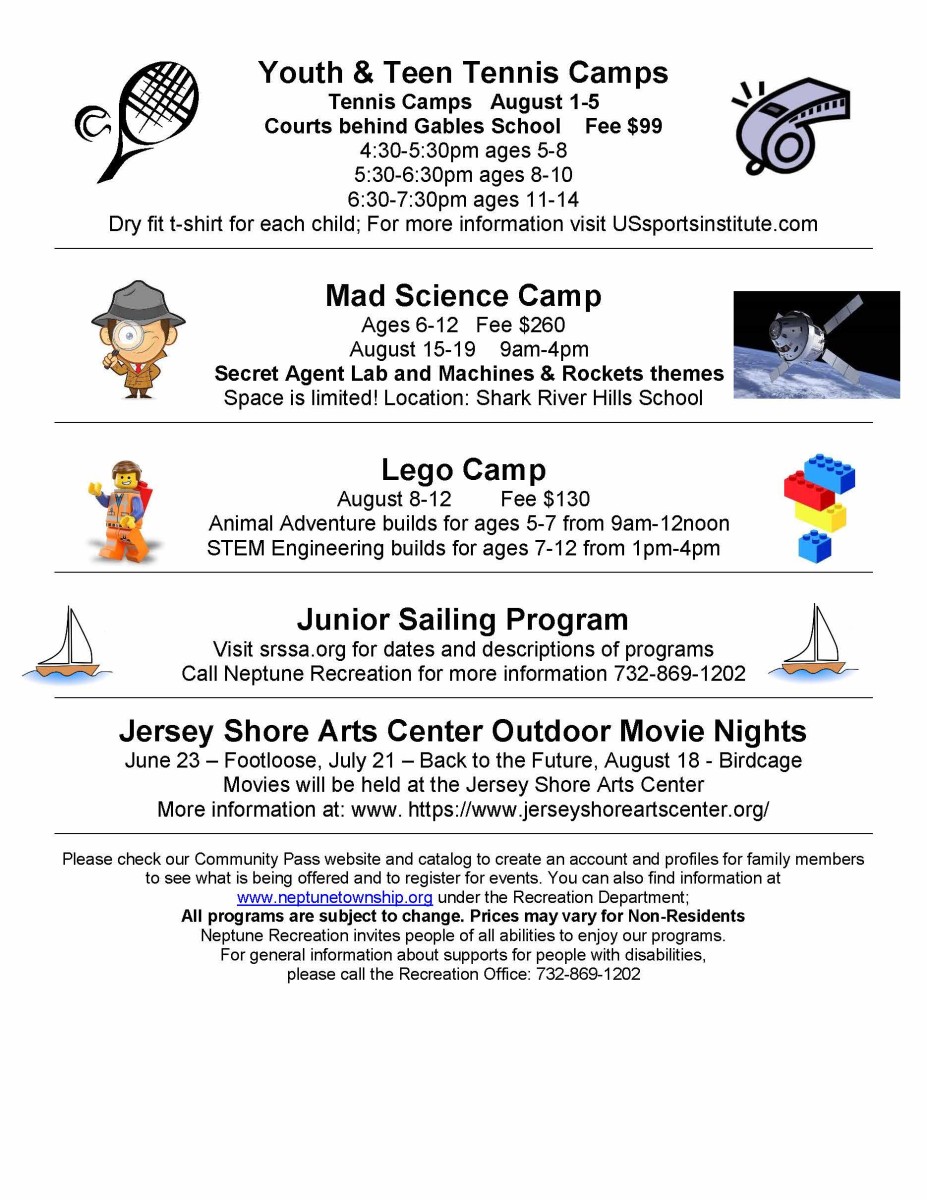 ---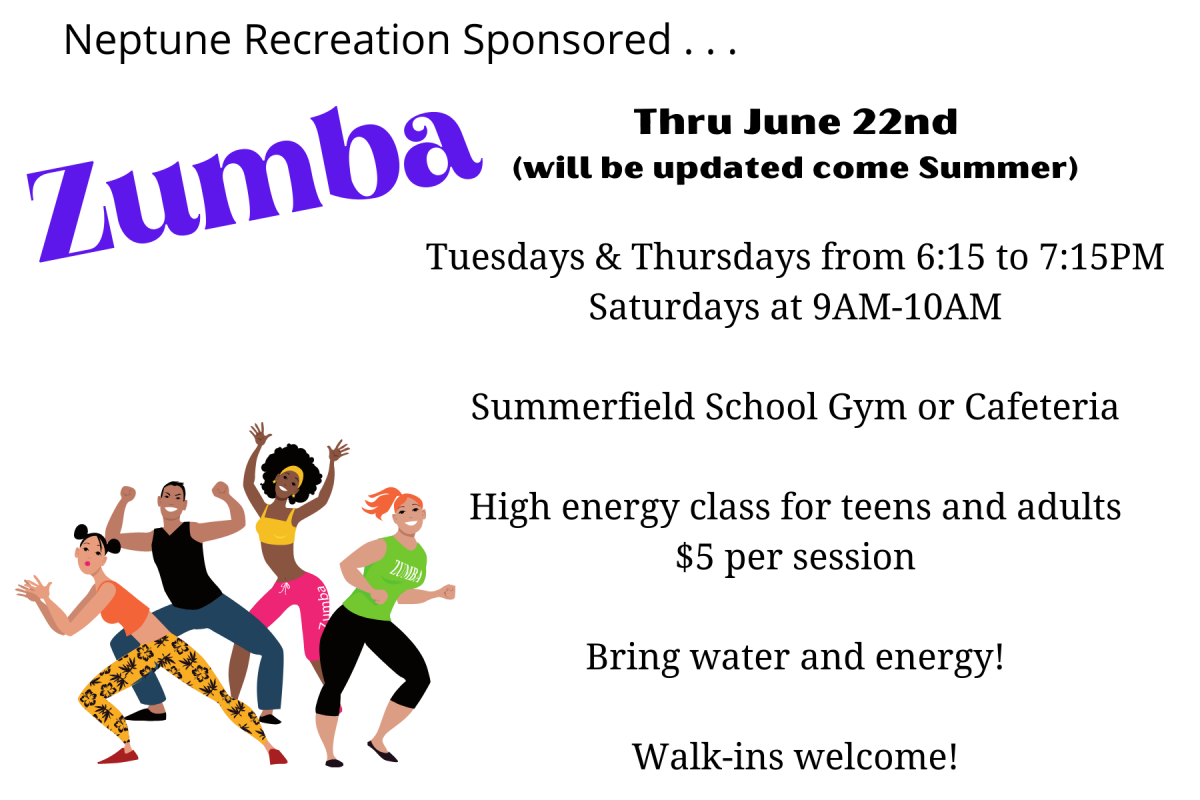 ---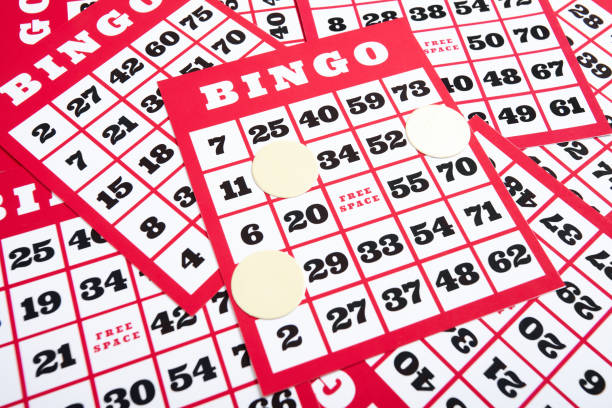 This past Saturday, the Neptune Recreation department hosted a Holiday Bingo event and fun was had by all who attended!

CLICK HERE to view the photos!
---
LINE DANCING CANCELLED
 Line Dancing at the Midtown Community Elementary School has been cancelled for the rest of the year. 
An update will be posted on the Township website in January.
Thank you!
---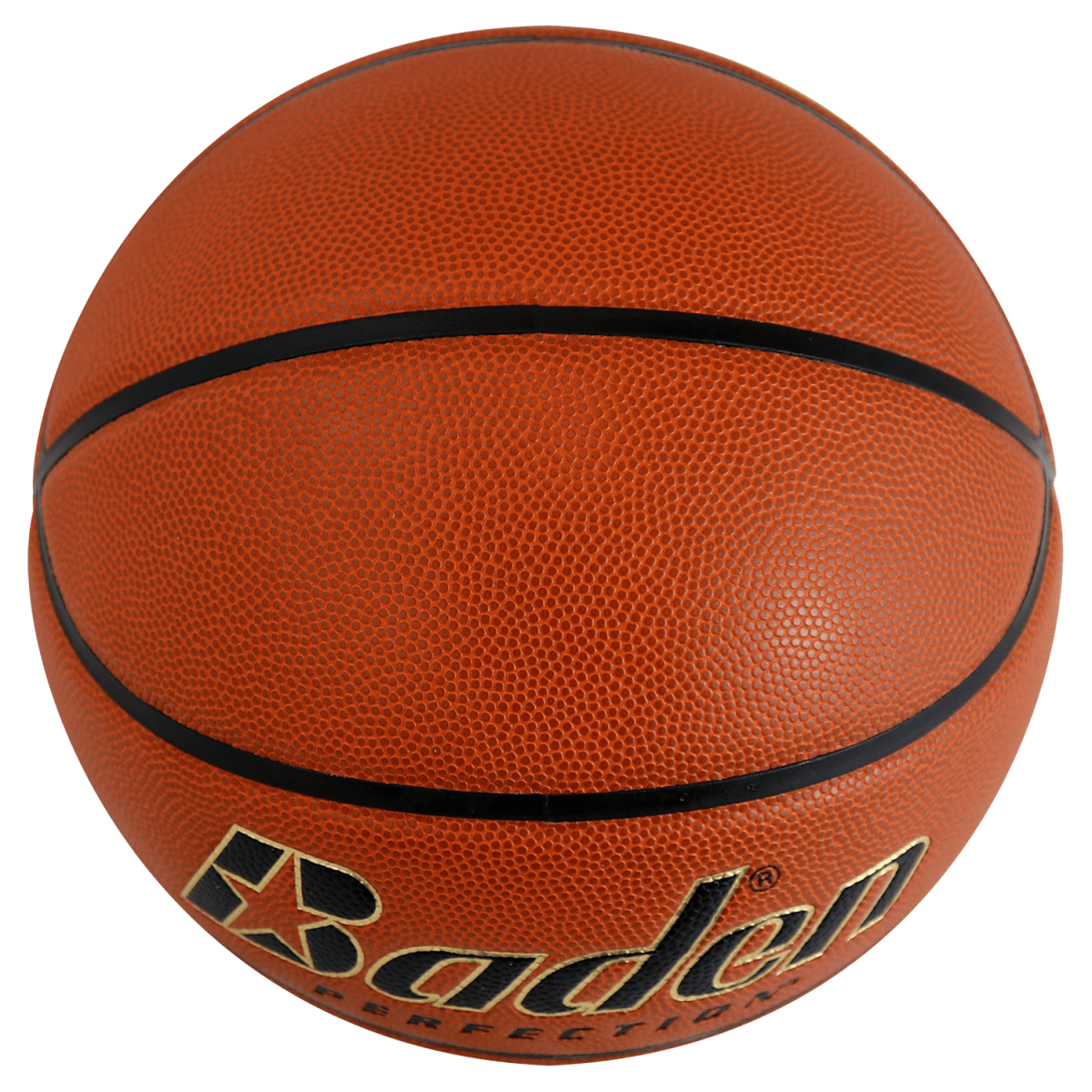 Open Gym Basketball is cancelled until further notice.
For questions please call Neptune Recreation
732-869-1202
---
---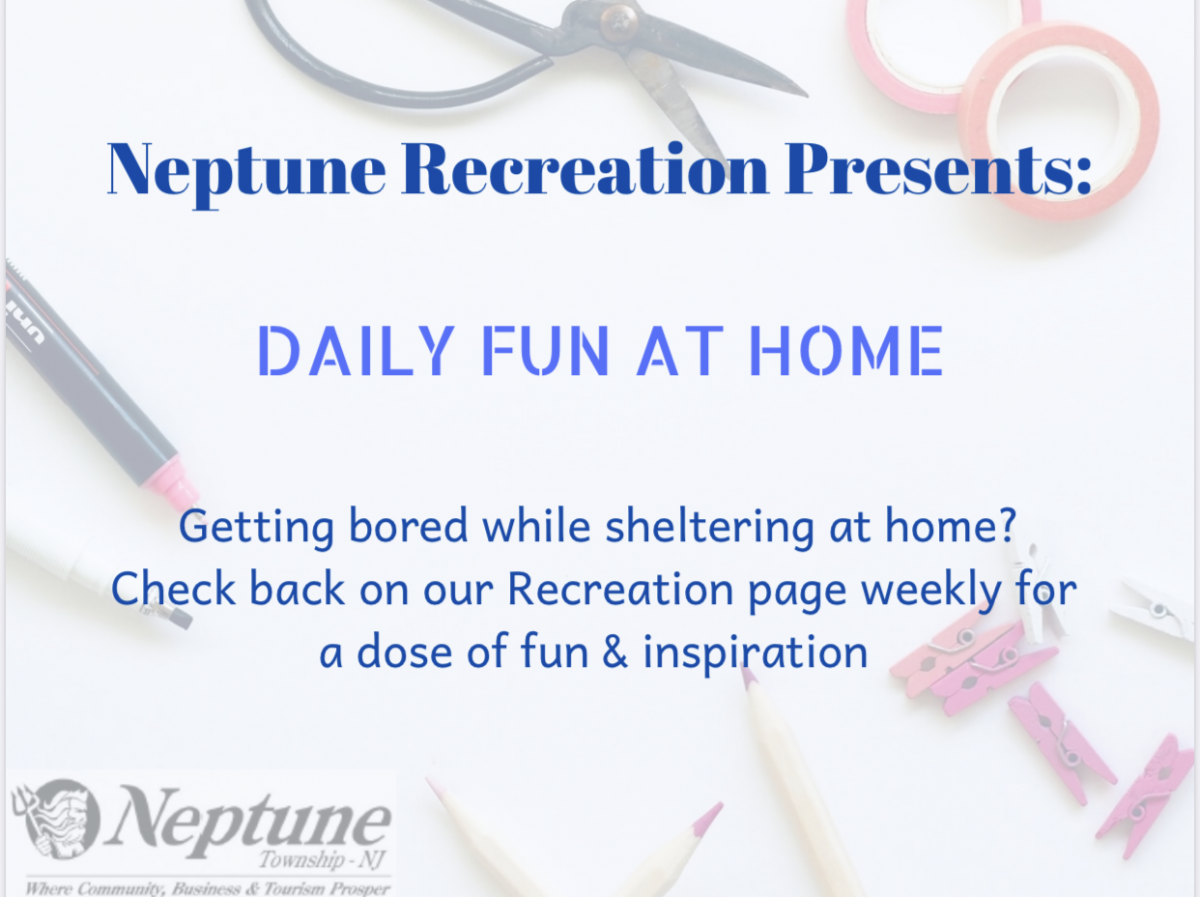 CLICK HERE for some fun at home activities.
---

For information on Neptune Township Parks and Recreation Sites, CLICK HERE.
 
---

---
Recreation Forms
Coaches Code of Conduct Form
Youth-Parent Code of Conduct
---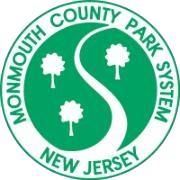 Neptune Township Brings Fitness on Your Phone to the Parks
Visit Neptune parks with your smartphone and you can get a great workout. How about enjoying this unseasonably nice weather while working out your core, your lower body, upper body and improving your flexibility too? Neptune Township Recreation and Public Works Departments recently installed QR (Quick Response) Fit Trail signs at many Neptune parks.
"Seven parks throughout the township now offer QR Fit Trail sign service," said Kevin McMillan, Township Committee liaison to Recreation. "Technology is such a part of our lives; why not use it to get fit as well?" The parks with single QR Fit Trail Smart Boards include: Bradley Park, Division Street Park, Beverly Way, Bert Willis, Loffredo Field, the Fred Boenig Little League Fields at Jumping Brook, and Sunshine Village Park.
With QR Fit Trail signs, smartphone owners can use a free QR Code scanner of their choice, scan one of the four codes per sign, and gain access to a series of short exercise videos, hence, "Fitness on Your Phone"!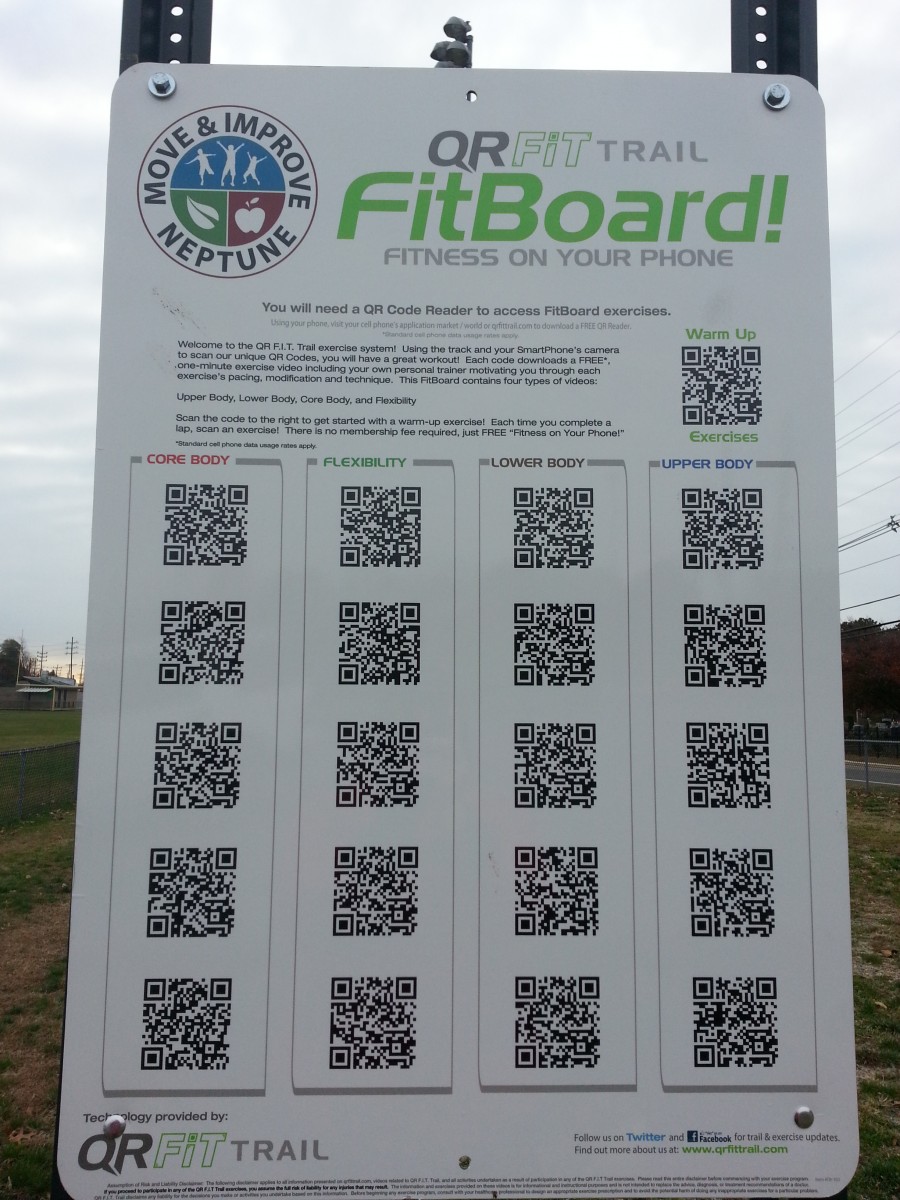 The videos show free guided exercises from a certified fitness instructor and the videos change out monthly, giving visitors a new experience all the time! People of all fitness levels can take part and no other equipment is needed for these workouts. The image above is one of the QR Fit Trail signs. The signs are constructed of durable aluminum and are 2 feet x 3 feet in size. 
"Neptune Township purchased the signs with grant money through a CDC initiative to Move & Improve Neptune," said Neptune Recreation Director Dawn Thompson, "We installed two adult fitness workout stations (in Bradley Park and Sunshine Village Park) last year (picture below), and these new QR Fit Trail signs are just another example of how we want to encourage everyone to enjoy our parks and keep moving to stay healthy."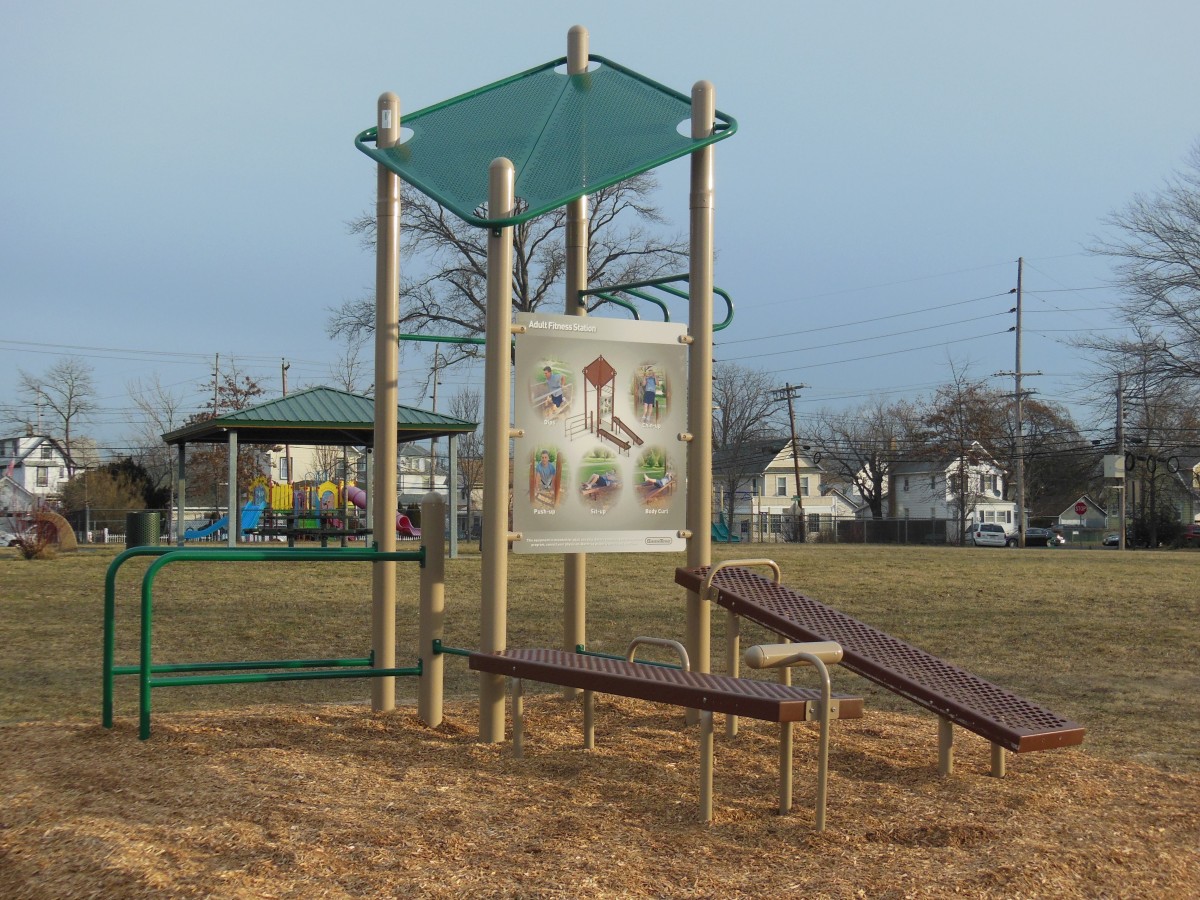 Sunshine Village features a Welcome station, and 5 other stations, ideal for the loop trail there. Each of the five stations has four exercises on them - one for Core Body, one for Lower Body, one for Upper Body, and one for Flexibility. The park user can go through the trail one day, following all of the exercises for Upper Body, and then come through another day, and go through the Flexibility trail all with the same signage. The single sign Fit Board (which is installed in the other 6 parks) incorporates these same 21 codes, but instead of being placed on 6 different signs, they are condensed into one larger sign for smaller parks.
Our parks are open from dawn to dusk. Have fun and get fit!!
---