Neptune Township Department of Senior Services & Senior Center
1607 Corlies Avenue, Neptune NJ 07753
732-988-8855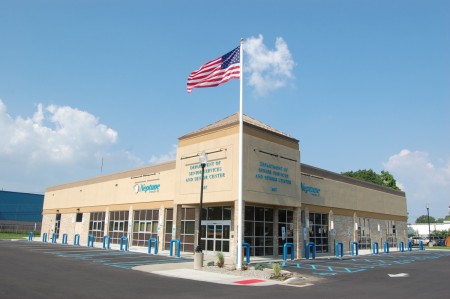 *Helpful Links*
CLICK HERE to be connected to the Adminsitration for Community Living website for more information on Aging & Disability Networks.
CLICK HERE to read more on Senior Isolation 
---
"THE SENIOR CONNECTION"
Each month, the Neptune Township Senior Center puts out a wonderful Newsletter which provides insight into what will be happening for the month. 
Please CLICK HERE to sign up for email alerts
 

CLICK HERE for the January Newsletter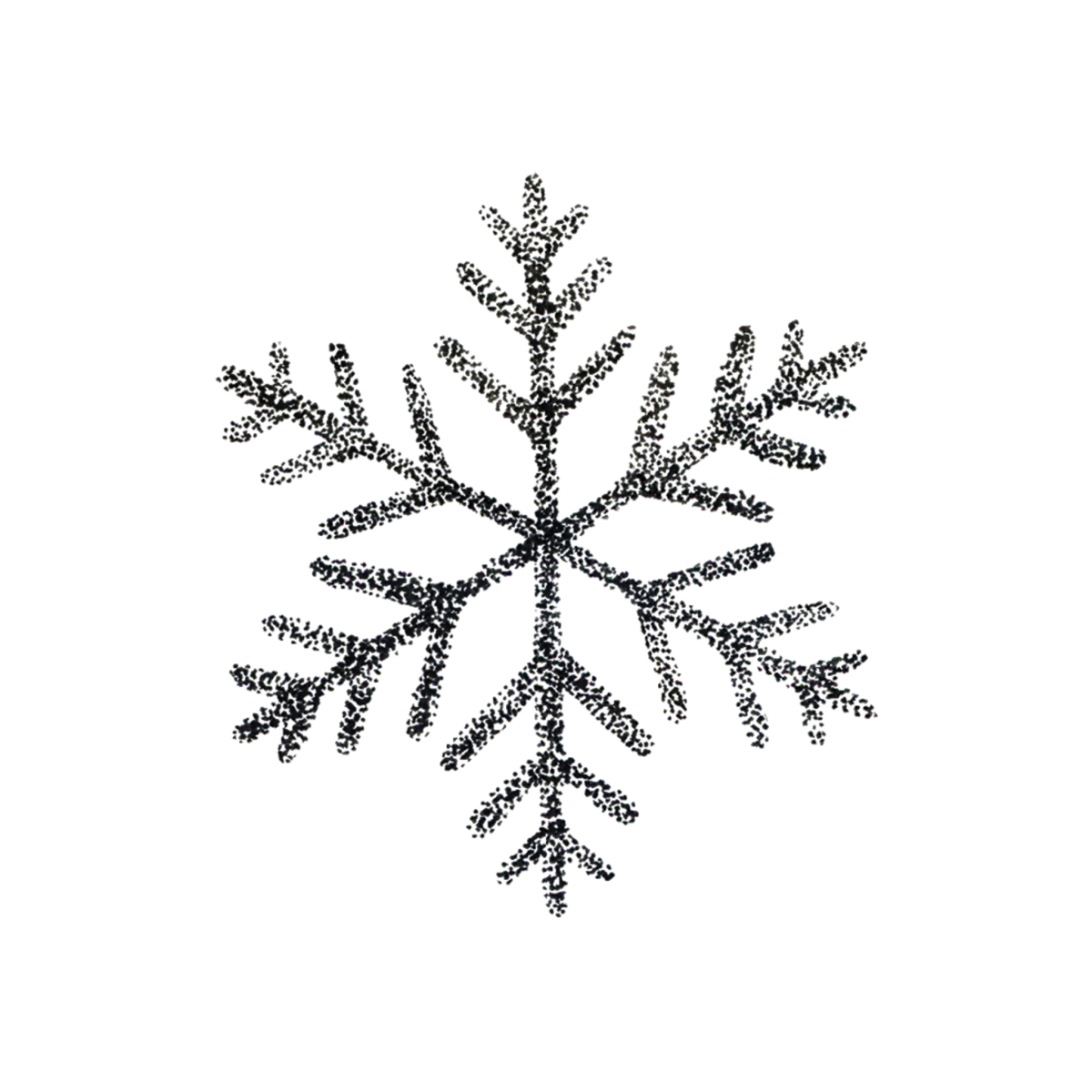 Menu & Shopping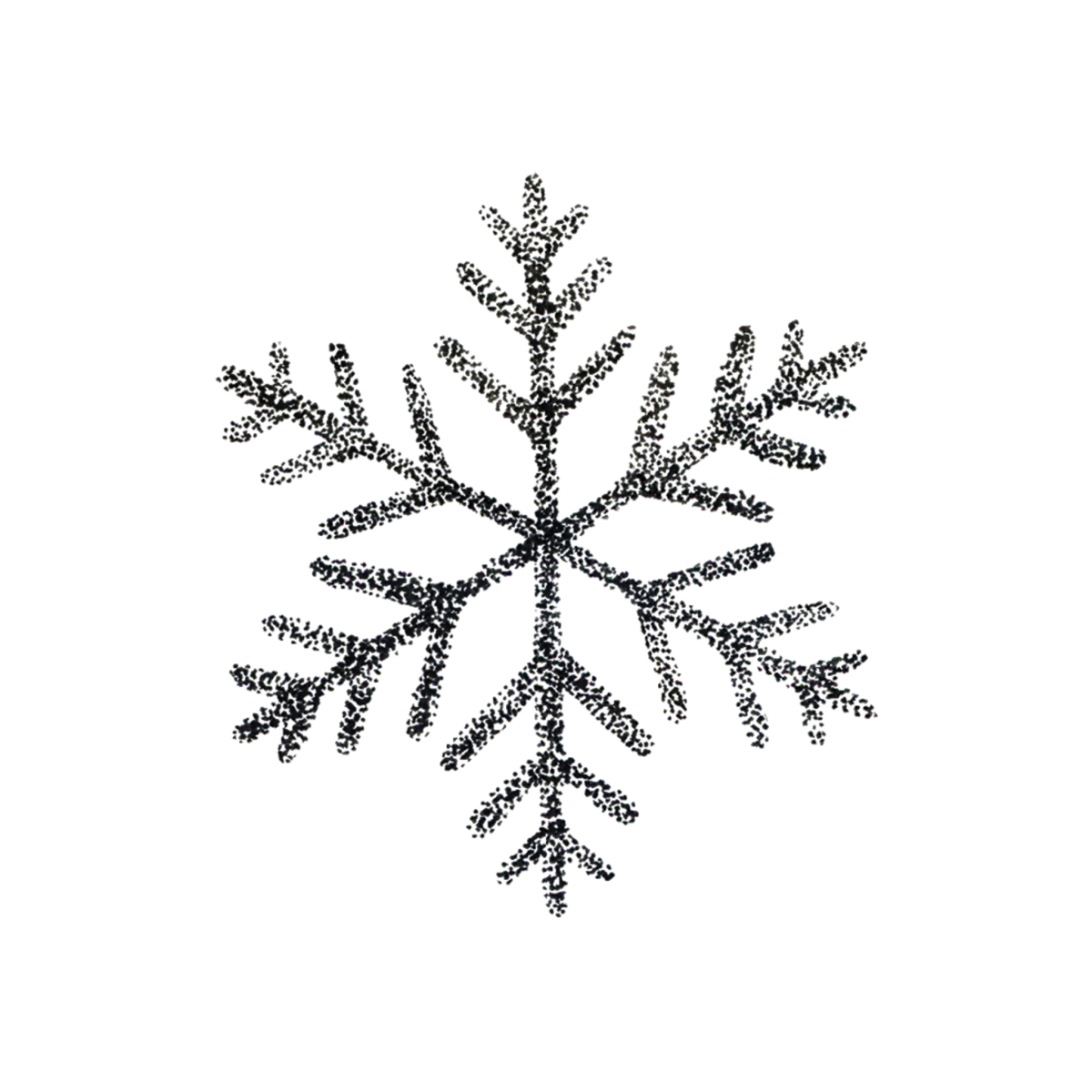 Fitness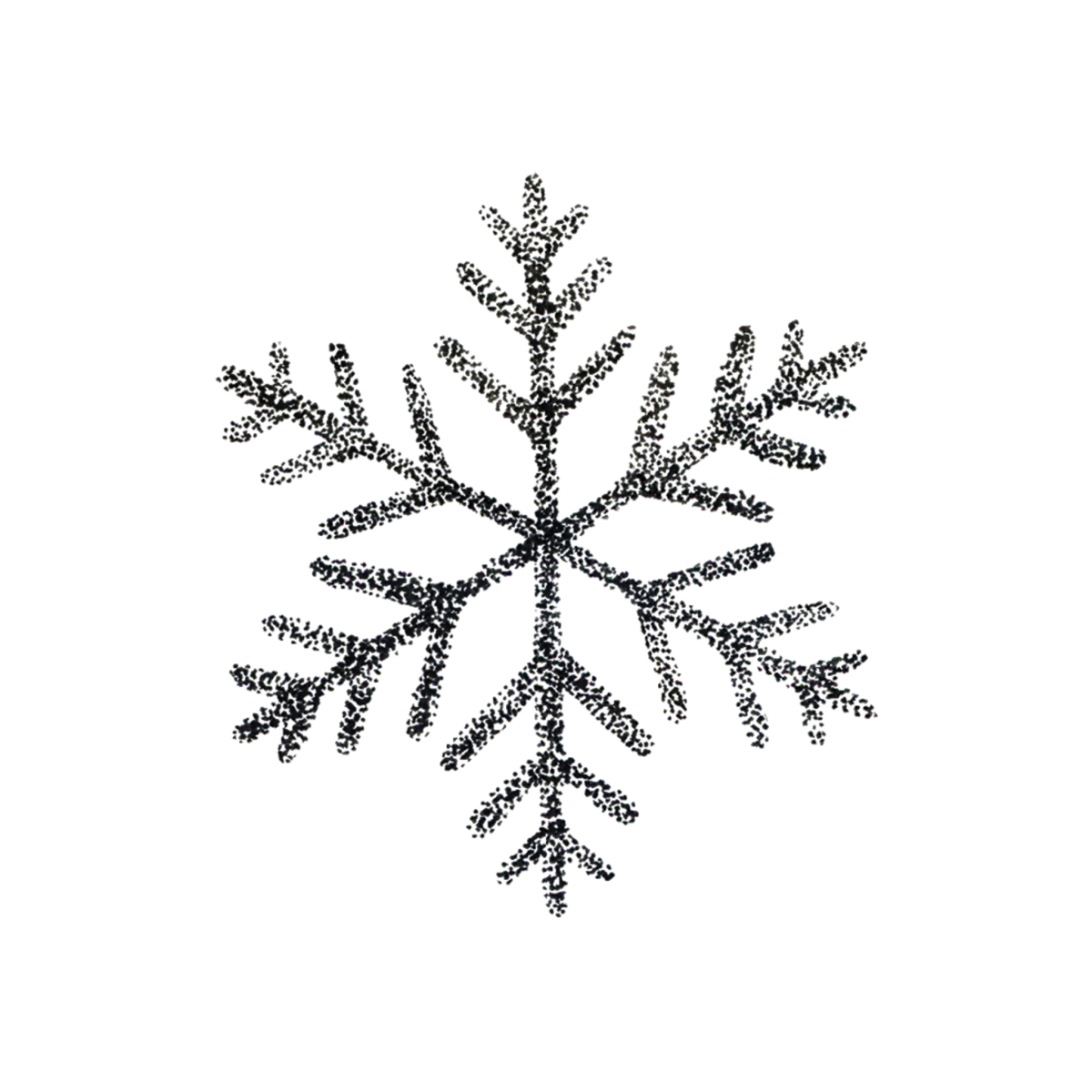 Adult Enrichment 
---
Zimmerli Art Museum
On Tuesday, January 15th a group of Neptune Township seniors visited the Zimmerli Art Museum at Rutgers University. Our tour guide Linda shared the history and story behind works of art and engaged the group in discussion about different perspectives surrounding the works. After our guided tour, the seniors enjoyed a boxed lunch at the museum.  They then had the opportunity to explore the museum on their own.  The Zimmerli has over 60,000 pieces in their collection ranging from nineteenth century French art, American art, European Art, and Russian Art.
CLICK HERE for photos from the day!
---
Come, Ring in the New Year with Friends!!
Date: Monday, December 31, 2018
Time: 11:30 seating
At our Neptune Township Senior Center the invite stated:  Please join us for our "Almost New Year's Eve" Luncheon.  The menu read-  Crisp Garden Salad, Pizza, 12 Noon Sparkling Cider Toast, fun, and fellowship as 'we' are thankful and hopeful as we bring in the New Year together!
The Leadership Team of the Neptune Senior Center work to be stewards to affect positive changes for our Township Seniors influencing public policy and 'our' economic sustainability; consequently, helping to shape and strengthen OUR Community.  But they can only be effective with the help of the Neptune Senior Community and our volunteers who help keep the Center moving.
Together- the members and staff and of the Neptune Township Senior Center are looking forward to a GREAT 2019.
CLICK HERE to see photos from the day!
---
2018   Holiday     Luncheon
There is a lot of pressure on E V E R Y O N E  to enjoy themselves during the holidays. The reality, however, is that many seniors feel increasingly isolated and unhappy during this season of goodwill, and can have an especially hard time —-BUT NOT NEPTUNE TOWNSHIP SENIORS AT OUR NEPTUNE TOWNSHIP SENIOR CENTER!
On Wednesday, December 12, 2018; however, our Innovative Center Director, Randy Bishop, and his Leadership Team -  Kristina Torres, Neptune Township Senior Center Deputy Director; Michelle Swift, Administrative Assistant; Ryan Ugrovics, CSW, Outreach Services; Lindsay Okuszki, Coordinator of our Recreation/Transportation; Teresa Richard, Kitchen Manager;    Administrative Office Staff- Carina, and  Transportation Services-John, Dave, Bob; Dining Services - Jennifer, and Deborah; and our ever-present and gracious Custodial Services Staff – Ralph and Doug and Creative Instructors Tina and Ali, made sure that over 165 Neptune Township Senior Center Members knew that they were welcome home for the holidays.  The short program included greetings from dignitaries, recognition of old friends and lots of laughing and reflection.
From music by DJ Tommy Lynch and dancing to door prizes, Seniors enjoyed a great afternoon.  And the food prepared by Fulfill, formerly the Food Bank of Monmouth and Ocean Counties Culinary Program, was amazing!  Seniors feasted on a meal of tossed mix green salad, penne vodka appetizer, Chicken Marsala, broccoli, and wild rice pilaf followed by cheesecake with raspberry topping and garnished with fresh raspberries.  The event was free and was even delivered the following day to the Center's homebound clients so they could be a part of the festivities.  Every guest left with a new 2019 Pocket Calendar and a beautiful poinsettia to brighten their holidays.
A fun time was had by all who attended.

---
THANKSGIVING 2018
On Tuesday, November 20th , our Neptune Township Senior Center members gathered at this "Better-Than-Ever/Extraordinarily Prepared" event to use this time to be  grateful,  celebrate life, joy, and love.   All attendees came in hopes of spreading light and happiness in our Community. The world can seem like a negative and separated place sometimes, and with impressive events like this, and small, positive actions can lead to change in the right direction.
Neptune Township Senior Center Team  and Center Director, Randy Bishop believe that, "Fellowship, love, and togetherness, and unity is VERY important to all our lives. This is what we all seek and need.  If we get together AS ONE to eat and fellowship together, we know  that it  will help and strengthen our Community.. This Thanksgiving Luncheon also helped our Seniors reflect on what they're thankful for.   It's not all about taking, it's all about giving."
Please enjoy the captures of  this 2018 Thanksgiving experience at our Neptune Senior Center.
---
From young to old…all visitors to our Neptune Township Senior Center are welcomed and grateful for the experience..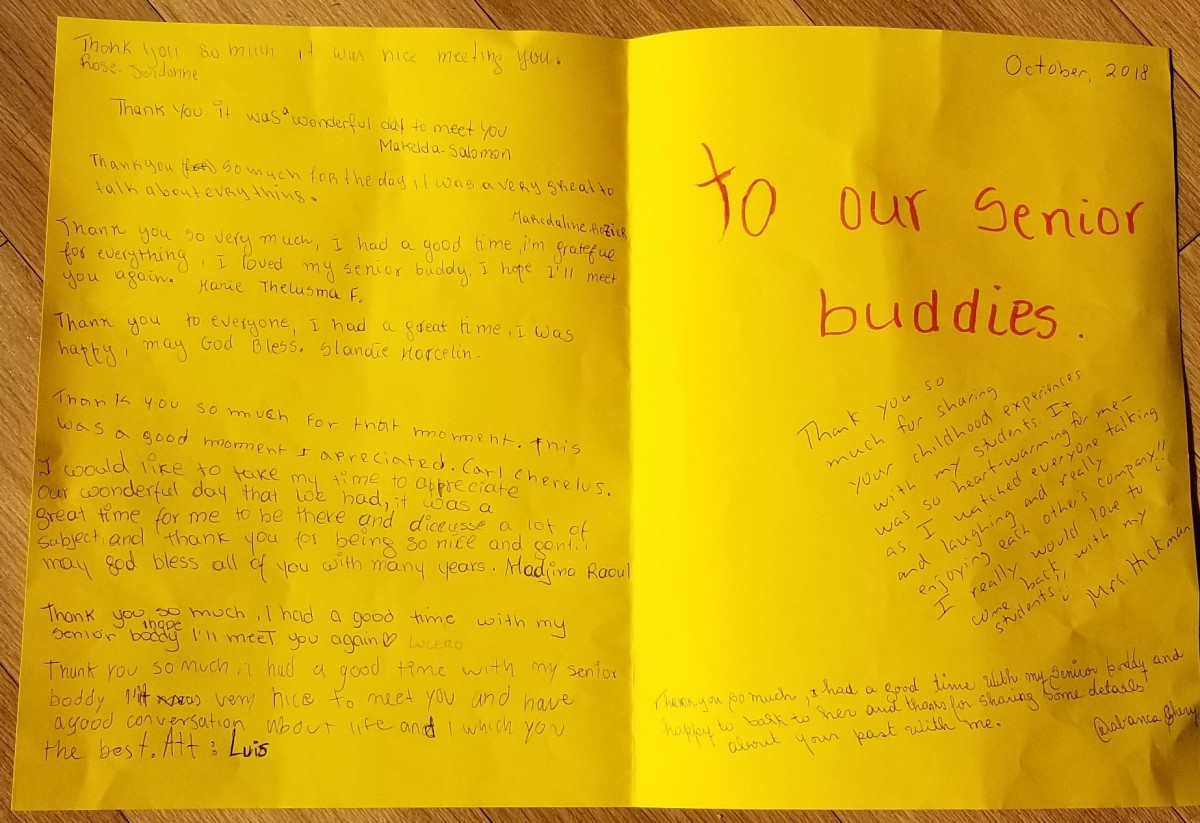 2018 Holiday Season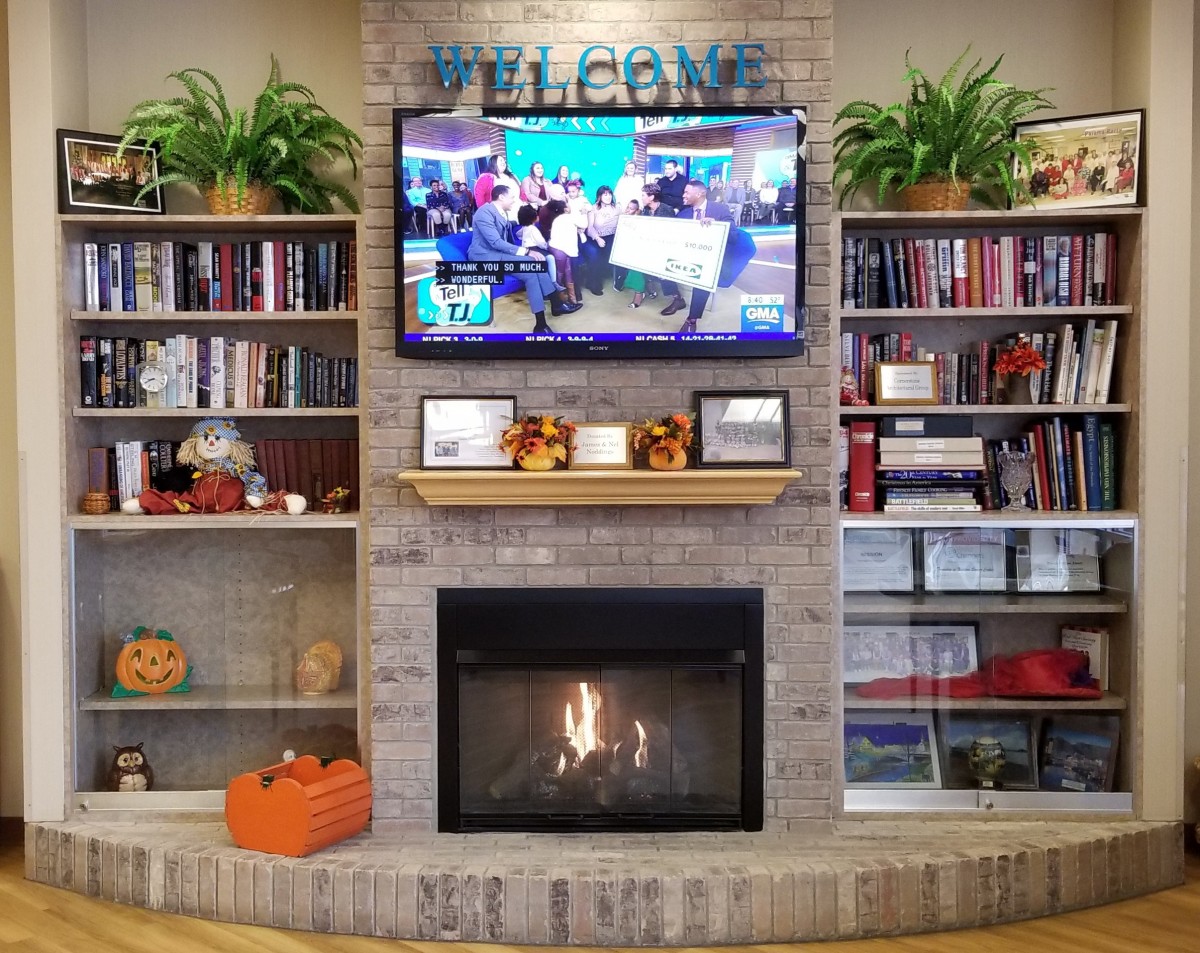 At our Neptune Township Senior Center, even when our senior loved ones don't live at home with us, we can still bring the joys of the season to them with holiday celebrations, outings and visits. Home for the Holidays.
As our holiday season rolls around, the mayhem of cooking, entertaining and shopping often overshadows our chance to spend quality down time with friends and loved ones. Our Neptune Township Senior Center 'Community' is making it easy put the fun back in the holidays with a wide range of seasonal activities right here!!…. from Holiday Gatherings to toasts to ring in the New Year….2019!  Check our newsletter and find a reason to come celebrate with us….as if you need one!
---

Medicare Seminar
 
The Township of Neptune Senior Center celebrated with its members and community friends last night, Thursday, October 25, 2018, with an informational gathering on the subject of Medicare and Medicare Open Enrollment.  It was the first ever evening presentation held at the Center.  For those Township members who are still in a full-time work mode, this session was conveniently held from 6 to 7:30 pm.   If there is one thing that we ALL know is that our world is in a constant state of flux….EACH AND EVERY CITIZEN NEEDS TO BE FULLY INFORMED OF THEIR OPTIONS! The Township Committee and the members of the Senior Center Staff are committed to help educate all of its Senior residents with information to help them make important life decisions.
The presenter Samantha White from Children and Family Services gave a basic Medicare Primer as well as changes in Medicare for 2019 and Open Enrollment timeframes.  State Health Plan Counselor Addie Mestrich was on hand to speak with attendees that had specific questions.  The Center will work to help set up evening appointments for participants
Participants thanked Center for holding the session and volunteered how it helped them get information that is more difficult to obtain because similar sessions are often held during the business day.  They asked if the Center planned to hold more sessions like this.  Based on the attendance and need requests of the attendees the answer is YES!

CLICK HERE to see photos from the seminar. 
---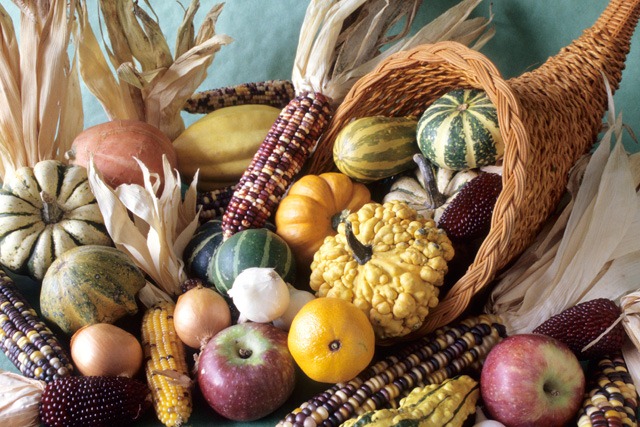 WE WILL GIVE THANKS at the Neptune Township Senior Center. YES, our Neptune Township Senior Center is commemorating Thanksgiving Day- a holiday which is etched in Americana and surely resonates with a unique celebratory persona allowing us to observe with gratitude and appreciation the blessings that we have in this great nation- The United States of America.
… as a bonus … We at the Center will be "giving back" … . stay tuned for further details of our acknowledgment of our historic and generous Community!
---
Herzlich Willkommen bei uns!
(Warm welcome from us!)
Old World met New World as Neptune Senior Center celebrated Oktoberfest with a special lunch prepared by Teresa Richard, Kitchen Manager and her talented staff, Jen Nurse and Deb Carbone on Thursday October 18, 2018.  While the beer was missing (Birch Beer would have to do!), Center members dined on Soft Pretzel Bites with mustard, Potato and Leek soup, Kielbasa & Sauerkraut, Potato Pancakes with Sour Cream & Chives,  Green Beans with cabbage and bacon and German Noodle bake all topped off with the Teresa's own Black Forest cake.
Spirits were high, the atmosphere festive and the food phenomenal!

CLICK HERE to see photos from the day!
---
NEPTUNE DAY 2018
This past Saturday, September 15th - Neptune Day 2018 – THE BEST welcoming FREE festivity was celebrated by a record number of our amazing residents!  Our children and their friends enjoyed the great food, the children's activities, the pony rides and petting zoo and….. much, much more. 
This event tends to bring all OUR 'good' things together – and one of those wonderful Departments in our Municipality is the Neptune Township Senior Center which boasts: "What if there were a place you could go and just be yourself-good days, bad days…..a place to share and to learn from others and each other…."    Captured  below were the 'Team' : Director,  Randy Bishop; Deputy Director, Kristina Torres; Outreach Services, Ryan Ugrovics, CSW; and Program Coordinator, Lindsay Okuski.
Our Township's Senior Center draws an intelligent,  contemplative and engaging crowd.  If you would like a tour of our facility, please call 732-988-8855 to set up an appointment.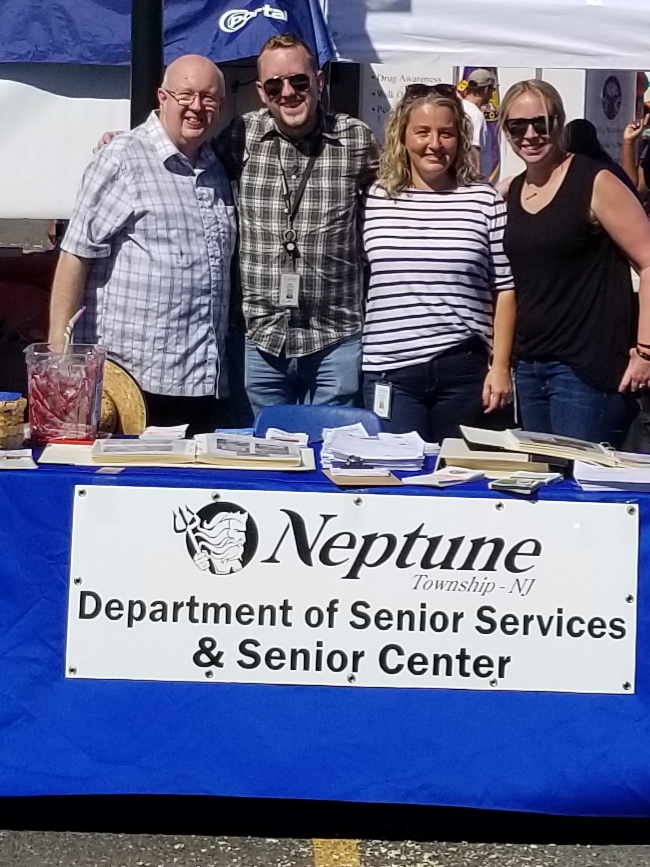 ---
Volunteer Luncheon 2018
There is no small job in volunteering.  On Friday September 7th the Neptune Township Department of Senior Services held a luncheon to honor those who give willing of their time to help the operation of their Center.  Each senior must give at least 20 hours throughout the year in order to be invited.
There is not a single aspect of the work of the Center that volunteers do not touch.  Everything from reassurance calling, greeting people at the front desk, helping with lunches and homebound meals and instructing are jobs where volunteers pitch in. 
Assemblyman and former Mayor of Neptune Township Eric Houghtaling attended and presented a proclamation from the New Jersey Senate and Assembly honoring our senior volunteers.  He also surprised the luncheon with strawberry shortcake for dessert!  Freeholder Director Tom Arnone and Freeholder Pat Impreveduto stopped by to extend their thanks as well.  Our own Mayor Nicholas Williams and Committeeman Rob Lane, the Center's liaison, presented the Center with a Neptune Township proclamation signed by the Mayor honoring the Township's senior volunteers.
Dr. King reminded us that "Life's most persistent and urgent question is, What are you doing for others?"   Neptune Senior Center volunteers exemplify Dr. King's message and as the Center knows they embody the theme of this year's luncheon, "Volunteers are the Heart of our Team!"
CLICK HERE to see photos from the day.
---
Patriots Day 2018
On Patriot's Day 2018 a group of Neptune Township Seniors gathered at the Senior Center  for an act of service honoring those who perished and those who have perished since that fateful day 17 years ago.  The Seniors created 100 gift boxes and baskets for our brave soldiers deployed overseas and for those returning home to transitional housing here in New Jersey.
Each gift contains hygiene supplies and a hand written note letting them know that they were thinking of them and appreciate their sacrifices for our great nation.  Marking the changes in our military, the volunteers made certain that 25% of those gifts created were for women.  During their time together, the Seniors decided that they will participate in the "Stockings for Soldiers" during the upcoming holidays as well.  They want to remind everyone that aging doesn't mean you stop giving when and where you can!
**UPDATED** Coordinators from the North and South New Jersey Transitional Housing picked up the baskets for our returning Veterans from our friends at American Legion Post 346 to distribute to our returning heroes.  They want to thank Neptune Senior Center volunteers for their generosity and kindness.
Please CLICK HERE for pictures!
---
END OF SUMMER BBQ
The Neptune Township Senior Center Team entertained participants with an "End of Summer Barbecue Lunch" on Wednesday, August 29, 2018…and what a feast it was….menu items  like:  "Theresa's Blasting Barbecue Chicken; Jen's Marvelous Macaroni and Cheese; Michelle's classic Collard Greens; Caroline's Homemade Popping Potato Salad; and Avis' Homemade Country Corn Bread (all named after the Center's brilliant  staff) and a bombshell from Center Director, Randy, a  "Secret Surprise" Dessert- his own recipe - delicious banana pudding!! 
The day may have been hot but the excitement of  everyone in attendance was abundantly evident in the anticipation and the excitement radiated !!
Committeeman Robert Lane, the Center liaison to the Township Committee was on hand as was the Mayor Nicholas Williams.  Senator Vin Gopal and Assemblywoman Joanne Downey of the 11th District stopped by to talk with the seniors and enjoy the fun.
Neptune's own former mayor and current 11th District Assemblyman Eric Hougtaling came by with his own surprise, an ice cream truck from Moe's Ice Cream!  Everyone enjoyed and reminisced about the days of getting ice cream from the "ice cream man."  Certainly nothing tastes better on a hot summer's day.
The team at the Center want to thank everyone for their support and attendance at this event !!!
 
CLICK HERE to see photos from the day!
SUMMER DANCE RECITAL AT THE CENTER….
On Friday July 27th, the seniors enjoyed their annual Summer Dance Recital presented by Robin McGill, from the Robin McGill School of Dance and her students.
The recital featured various dance routines, it was a fabulous show enjoyed by our seniors, relatives and friends of the performers.
CLICK HERE to view photos from the day.
---
Neptune Senior Center Ceramic & Art Class Recognized for Their Talent
Once again, our Center Ceramicists and Artists superseded all of the competition at the    2018 Monmouth County Fair at the Home and Gardens exhibit in Freehold the week of July 30th.  You guys rock!!!
The following seniors who exhibited their ceramics and art were all ribbon winners:
Monmouth County Fair Art Show
Lorrie Mileham: First Place – Navajo Nativity
Mary Olszowy: First Place – Tulip Dish
Perla Patricio: First Place – Dolphins
Brenda Wombough: First Place – Lighthouse
Joanne Bent:  Second Place – Rose Bowl
Joe Halifko:  Second Place - Frog
Joan Keleigh:  Second Place – Fruit Bowl
Lorrie Mileham:  Second Place – Fish Teapot
Christine Wheeler:  Third Place – Jake the Troll
Marion Dobrowski:  Honorable Mention – Bride & Groom
RosaLee McNair:  Honorable Mention – Mermaid
Patricia Normington:  Honorable Mention – Gnome
Connie Perry:  Honorable Mention – Rabbit
Ruby Wright:  Honorable Mention – Bull
Monmouth County Senior Art Show
Linda Alston: First Place – "Stone Angel"
George McCormick: First Place – "Mother Goose" 
RosaLee McNair: First Place – "Cupcakes"
Pat Supplee: First Place – "Turn to the Sun"
Congratulations to all of our students and a special "Thank You" to Alison and Tena for their guidance and love!!
---
At our beautiful Neptune Senior Center, our Seniors enjoy lifestyles that let them get out and have fun, while being active and learning something new.
On Wednesday, June 27th, our N.S.C. Seniors greatly enjoyed a well-planned bus trip to The Manasquan Reservoir for an educational boat tour of this Monmouth County Park. Tour Guide Heather and Captain Christian had much information to impart and they did-while our N.S.C. Seniors asked many thought-provoking questions. Our Transportation guru "John L." and our Food Services Manager, "Teresa", couldn't have been more accommodating and on-point, Hands Down! This trip received RAVE REVIEWS - 5*.
Travel is a big favorite for OUR seniors, and varying levels of organized tours flourish at our center to satisfy all destination and cost options so our seniors can get out and enjoy life.
Please CLICK HERE to view photos from the amazing day!
J.C., Senior Center Participant
Photos: Courtesy of J.C., Senior Center Participant
---

THE SEARCH WAS ON…..
The search was on for the oldest resident in Neptune and for the man and woman who lived in Neptune the longest.
On Wednesday May 16th, the Neptune Senior Center had a luncheon to recognize the top winners.  Committeeman and Senior Center Liaison Robert Lane and Neptune Township Mayor, Nick Williams presented Theresa Scalcione and Lelia Misner, both 97 years old, with a certificate and flowers.  Elsie Morrison was honored with a certificate and flowers for living in Neptune the longest, 88 years.  Also present with some words of appreciation and certificates for the honorees were Assemblyman Eric Houghtaling, Director Freeholder Thomas Arnone, Freeholder John Curley, Freeholder Patrick Impreveduto and Freeholder Gerry Scharfenberger.
Also recognized at the luncheon were Ann Duffy, Rita Goldstein, Charles Harrell, Harry Lynch, Eleonore Merriman and Arthur Schenck.
Please CLICK HERE to see photos from the day!
---
On Monday, November 6, Justine Digeronimo, Esq., a staff attorney with South Jersey Legal Services Inc., conducted a Legal Services information session at the Senior Center. Seniors in attendance learned about the importance of wills, power of attorneys, living wills, POLST forms, etc. A question and answer period was provided and seniors were able to get all of the vital information they need.
South Jersey Legal Services, Inc. provides free civil legal services to low-income residents 60 years of age or older who meet the established guidelines. An attorney is available at the Center monthly. If anyone is in need of legal assistance please contact the Senior Center at  732-988-8855 to schedule an appointment to see the attorney.  
---
Nutrition Counseling Available

Registered Dietician, Diane West, provides individual and/or group diet and nutrition sessions for Seniors. Diane holds educational forums on a variety of topics every other month at the Center to inform seniors of the importance of good nutrition and maintaining a healthy lifestyle. She is also available to assist seniors on a one-on-one basis.
---
---
Pump It Up with Maria
Fitness Instructor, Maria McKeon is pictured demonstrating exercise and tone thru dance movements that are easy and repetitive.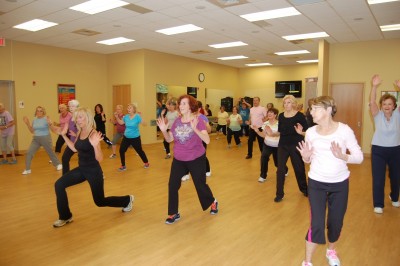 ---
Total Body Solution - "Exercise through Arthritis" with Suzanne
Certified Trainer and Fitness Instructor, Suzanne Parchment teaches class participants how to "exercise through arthritis" by using an educational and active approach to living with arthritis.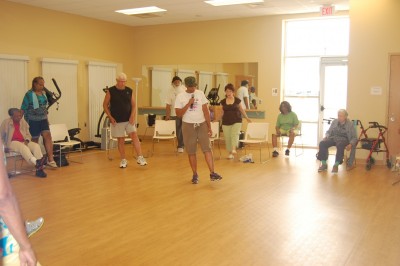 ---
Zumba Gold with Patty
Zumba Instructor, Patty Roslonski is shown exercising in a dance party atmosphere with music from around the world.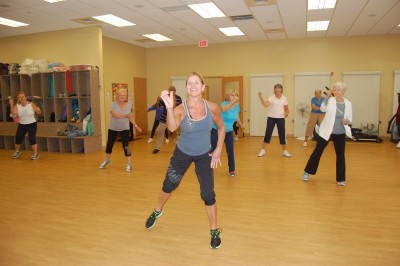 ---
T'Ai Chi Chih with Dan
T'Ai Chi Chih Instructor, Dan Pienciak is pictured teaching one of the many beneficial body movements that can be done while sitting or standing to help improve your overall health.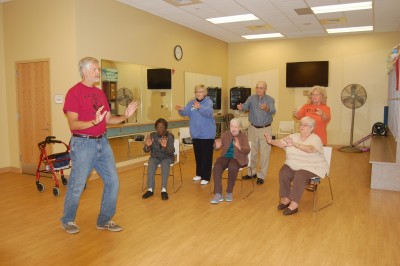 For more information regarding these essential programs, or for an individual appointment, feel free to contact the Center at 732-988-8855.
Kristina Brown, Senior Center Case Manager
---
Neptune Township Department of Senior Services and Senior Center
1607Corlies Avenue
Neptune, New Jersey 07753
732-988-8855
Monday – Friday 8:00 AM - 4:00 PM
Handicapped Accessible                            Funding Sources: Municipal and Federal Funds
Service Area: The Neptune Senior Citizens' Center serves the residents of Neptune Township who are 60 years of age or older and their families. Limited services and many recreational and educational programs are also available to residents of surrounding towns. Information can be obtained from the Center regarding the availability of these services.
Mission Statement: Our mission is to maintain a premier facility, and resource center, for educational, recreational, wellness and nutritional programs as well as volunteer opportunities, transportation, reassuring telephone contacts, counseling, and support services, for seniors and their caregivers. Our goal is to meet the needs of all Seniors, homebound and independent, to ensure quality of life, to promote physical, emotional, and economic well-being and to encourage participation in all aspects of community life.
Information and Referral Services – The Center is a community focal point and resource center for seniors to receive information pertaining to senior related issues such as entitlement programs, home care assistance, family counseling, health insurance counseling, income tax, and legal assistance.
Recreational Programs – Activities such as arts and crafts, ceramics, parties, bingo, games, group meetings and monthly feature movies are available five days per week.
Educational Programs – Continuing education for seniors and their families is promoted through speakers, classes, and support groups.
Nutrition Programs – Continental breakfast is offered daily until 11:00am, good will donation. No reservation is required. Lunch is served daily at 12 noon. Donation of $2.50 requested. Reservations are required and requested by 11:30am the day before.
Outreach Services – Outreach services are designed to locate and service homebound seniors by providing home visits and information and referral services. Assistance is provided with entitlement programs, filing applications, etc. Caseworkers work in conjunction with families and other agencies to ensure safety, welfare and independence of the senior in the community.
Health and Wellness Clinics – Health clinics are provided monthly and include nutrition programs, Flu and Pneumonia vaccines and more.
Physical Fitness Programs – Exercise classes, Tai Chi classes, yoga classes, total body solutions, zumba gold, and bowling are available.
Transportation – Transportation services to and from the Center as well as trips for medical appointments, food shopping and personal requests are also available. Reservations are required and are requested at least 24 hours in advance.
"Your Needs Are Our Concern"
 Our Mission:
It is the mission of Neptune Township's Department of Senior Services and Senior Center to provide quality, essential and responsive services to older adults, homebound and independent, and their families or caregivers. Our staff is dedicated to providing services with respect, compassion and accountability. Our Center works with all area agencies to guarantee maximum service connection.
Our Goal:
Given that the well-being of each resident impacts the entire community, it is the goal of this department to support independence, encourage life satisfaction and promote mental, physical and social well-being for older adults now and into the future.
---
Senior Center Staff
J. Randy Bishop, Director
Kristina Torres, Deputy Director
Michelle Swift, Adminstrative Assistant
Carina Santos, Departmental Secretary
Ryan Ugrovics, Outreach Coordinator
Lindsay Okuszki, Recreation Coordinator 
John Lalanas, Driver
Teresa Richard, Kitchen Manager
Jennifer Nurse, Kitchen Aide
Deborah Carbone, Kitchen Aide
Ralph Parkman, Maintenance
Robert White, Bus Driver
David Pyle, Bus Driver
Linda Dietz, Bus Driver
Douglas Johnson, Custodian