Neptune Township Department of Senior Services & Senior Center
1607 Corlies Avenue, Neptune NJ 07753
732-988-8855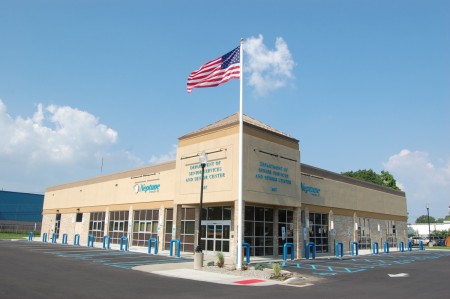 *Helpful Links*
CLICK HERE to be connected to the Adminsitration for Community Living website for more information on Aging & Disability Networks.
CLICK HERE to read more on Senior Isolation 
---
"THE SENIOR CONNECTION"
Each month, the Neptune Township Senior Center puts out a wonderful Newsletter which provides insight into what will be happening for the month. 
Please CLICK HERE to sign up for email alerts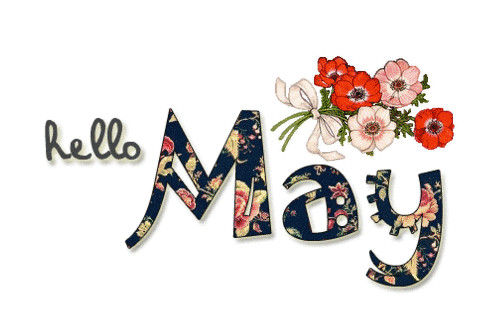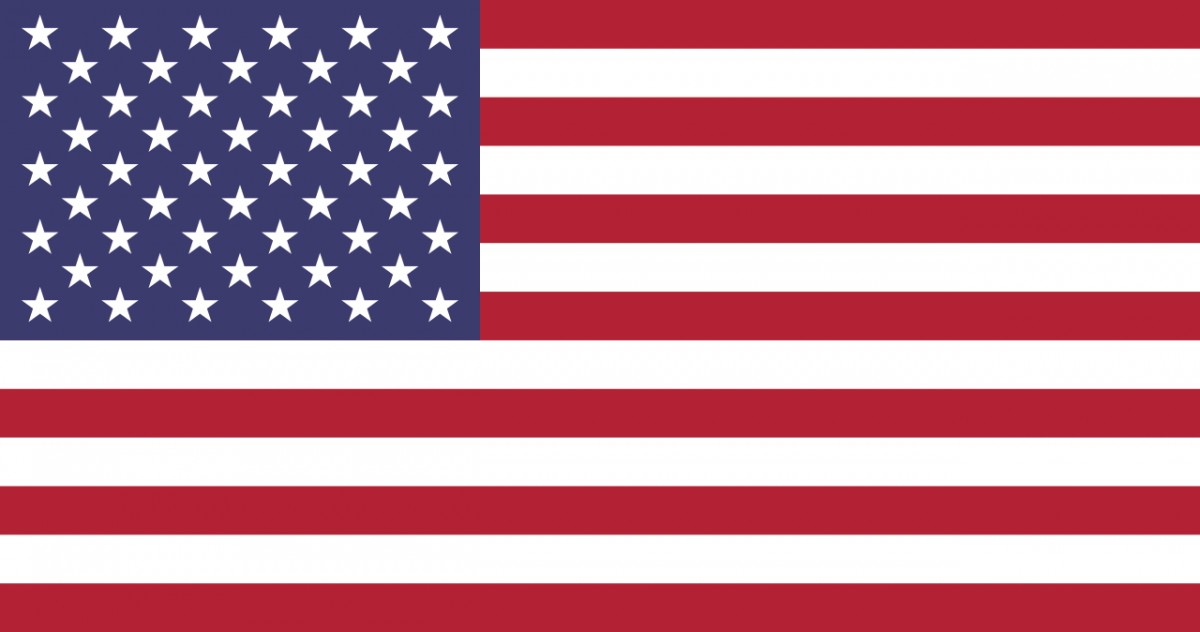 Menu & Shopping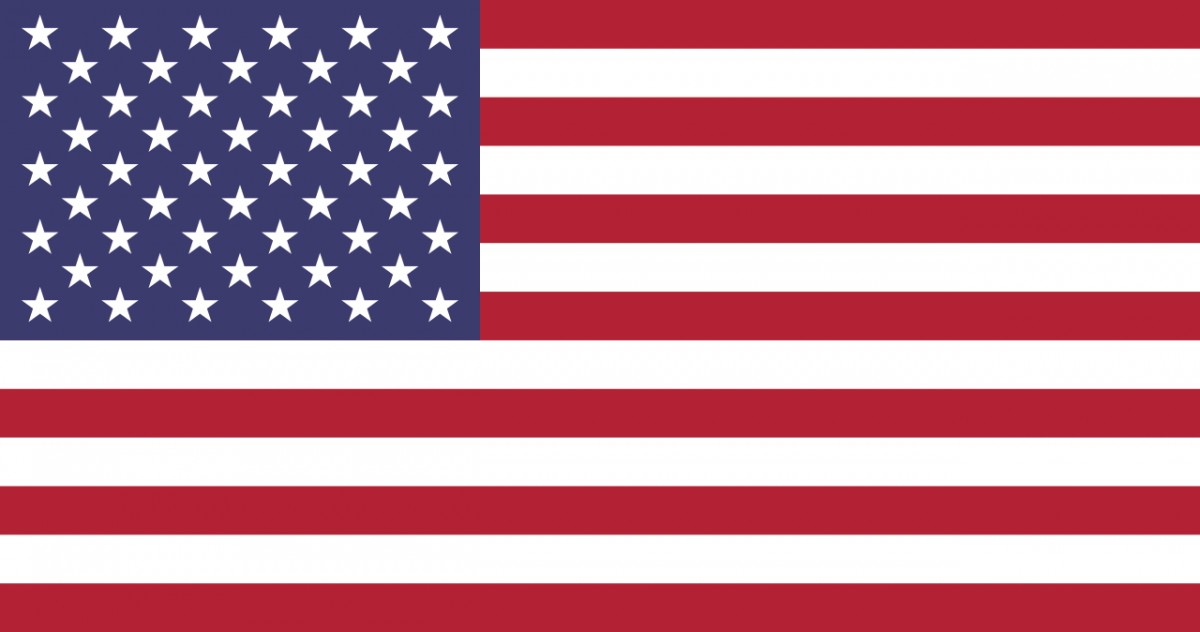 Fitness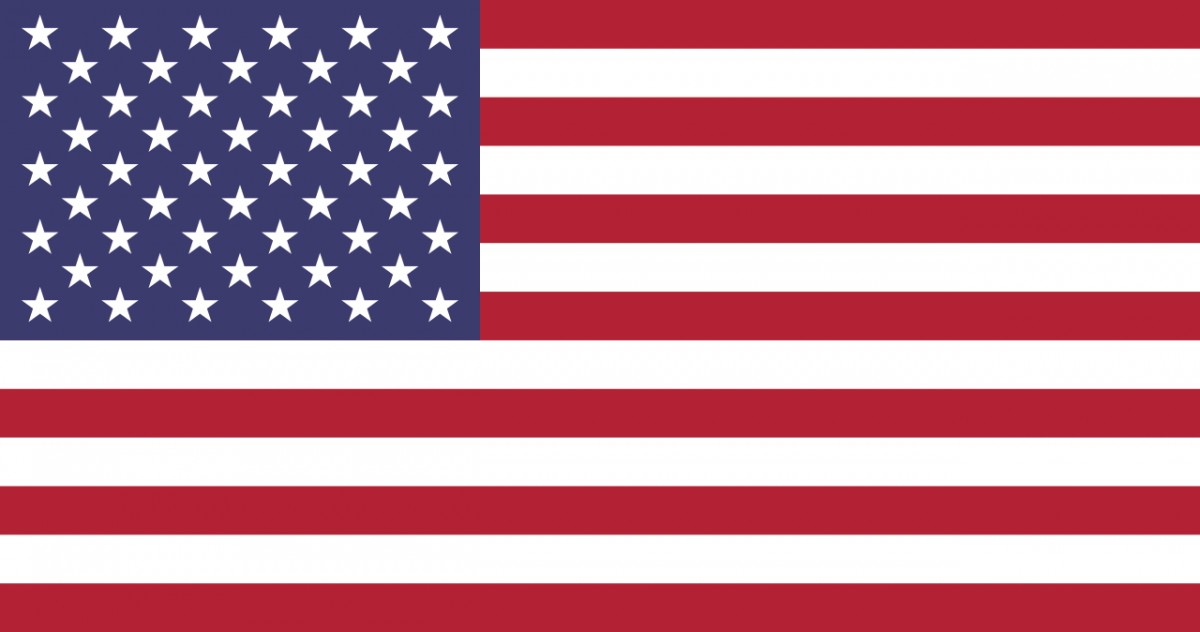 Adult Enrichment
---
Looking for exercise?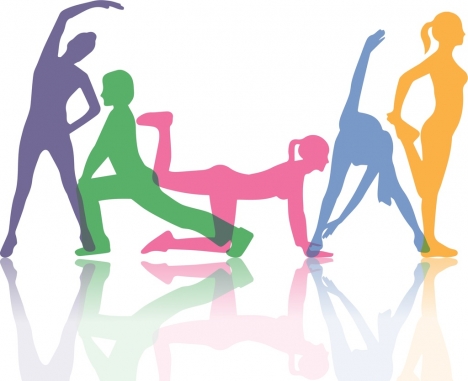 CLICK HERE to explore our various options available !
---
Neptune Township Senior Center visits Jenkinson's Boardwalk and Aquarium!
Whether you're visiting Jersey Shore for a few days or are a local lite, living near the Jersey Shore always is assured to have something new for us to experience on a daily! The Neptune Township Senior Center's Leadership Team are always looking at the activities for our 'adventure junkies' which will get the blood rushing and adrenaline pumping through our veins.
Last week we took a day-trip to Jenkinson's Boardwalk and Aquarium in Point Pleasant, New Jersey.  The day's weather was stunning- blue skies, soft winds!  We learned that Jenkinson's Aquarium is a privately owned facility located on the boardwalk in Point Pleasant Beach, NJ.  Since June of 1991, the aquarium is dedicated to educating us as the visitors on all aspects of marine life and conservation. As we experienced, each designed exhibit promoted awareness of the animals, their habitats and conservation. As visitors and guests we were provided with a unique and memorable experience through many creative exhibits.
It was a thoroughly enjoyable time and we saw and learned a lot!
Our Neptune Senior Center plays a vital role in our Neptune Township Seniors lives as they age by helping them maintain their independence, offering ways to stay socially active, providing fitness classes for strength as well as continued learning and mental engagement.  Moreover, our Neptune Township Senior Center continues to serve as a lifeline, a resource for connection within our Community, and when desired, a form of support and comfort during difficult times in our daily lives.
If you are interested in learning more about Neptune Township's Senior Center Services or joining as a member, stop in or call 732-988-8855 to set up an appointment to visit. Our Leadership Team is always able, ready and willing to give you a tour.
Please CLICK HERE to see photos from the day!
---
SNAP ED at our Neptune Township Senior Center – and its FREE !
A series of informative and interactive Snap-Ed Nutritional Workshop has been held at the Neptune Township Senior Center on Wednesday Nights from 6:00pm to 8:00pm.  Our informed guides through this journey were Certified Nutritionists, Andrea and Stephanie.
Eating a well-balanced diet is an important part of staying healthy as you age. It can help you maintain a healthy weight, stay energized, and get the nutrients you need. It also lowers your risk of developing chronic health conditions, such as heart disease and diabetes.
According to the National Resource Center on Nutrition, Physical Activity, and Arthritis, 1 in 4 older Americans has/have poor nutrition. Malnutrition puts you at risk of becoming overweight or underweight. It can weaken your muscles and bones. It also leaves you vulnerable to disease.
To meet your nutritional needs, eat foods that are rich in fiber, vitamins, minerals, and other nutrients. Limit foods that are high in processed sugars, saturated and trans fats, and salt. You may also have to adjust your diet to manage chronic health conditions.
Did you know that your nutritional needs change with age?:: As you get older, your nutritional needs, appetite, and food habits can change in several ways.
Calories?: You'll probably need fewer calories as you age to maintain a healthy weight. Eating more calories than you burn leads to weight gain.
You may find you have less energy and more muscle or joint problems as you get older. As a result, you may become less mobile and burn fewer calories through physical activity. You may also lose muscle mass. This causes your metabolism to slow down, lowering your caloric needs.
And as we have experienced:  Many people face a loss of appetite with age. It's also common for your sense of taste and smell to diminish. This can lead you to eat less. If you're burning fewer calories through physical activity, eating less may not be a problem. However, you need to get enough calories and nutrients to maintain healthy organs, muscles, and bones. Not getting enough can lead to malnutrition and health problems.
And as we also found out…As we age, we  become more susceptible to chronic health problems, such as diabetes, high blood pressure, high cholesterol, and osteoporosis. To help prevent or treat these conditions, our doctor may recommend changes to your diet. For example, if you've been diagnosed with diabetes, high blood pressure, or high cholesterol, you should eat foods that are rich in nutrients, but low in excess calories, processed sugars, and saturated and trans- fats.
Nutritional needs vary from one person to another. However, some strategies can help everyone maintain a healthy diet.
Get most of your calories from nutrient-dense foods, such as:
vegetables and fruits

beans and lentils

nuts and seeds

whole grains

low-fat dairy

lean protein
Limit foods that are high in calories, but low in nutrients. For example, save deep-fried foods, desserts, and sweetened beverages for the occasional treat.
NJ SNAP ED is holding FREE workshops, each on a different topic; May 15, May 29 and June 5 at the Neptune Senior Center.
Enjoy healthful information, a snack & a free gift at each session!
OPEN TO ALL, NO NEED TO BE A MEMBER OF THE CENTER OR  EVEN A NEPTUNE TOWNSHIP RESIDENT.
The Neptune Senior Center, 1607 Corlies Ave,  Neptune NJ  07753
For more information call 732-988-8855
---
Sandy Hook Day
On a sunny and mild Monday, April 29, 2019, the Neptune Township Senior Center traveled with a group of seniors to tour our Historic Fort Hancock – Sandy Hook State Park.   In a jam-packed tour bus we all had such an absorbing educational journey discovering the chronicle of events which made this location HISTORY!
Fort Hancock is a former United States Army fort at Sandy Hook in Middletown Township, New Jersey.  This coastal artillery base defended the Atlantic Coast and the entrance to New York Harbor, with its first gun batteries operational in 1896.
This is one of many well-researched and planned excursions we enjoy monthly. 
The Neptune Township Senior Center would love if you could come visit our Neptune Senior Center located at 1607 Corlies Avenue.  The 'Center' is here to here to remind you that age is just a number.  You, as a Neptune Township resident,  are an individual and most important to us.  We look forward to your visit to us in the near future.  Call to set up an appointment, (732) 988 8855.  You won't regret it!!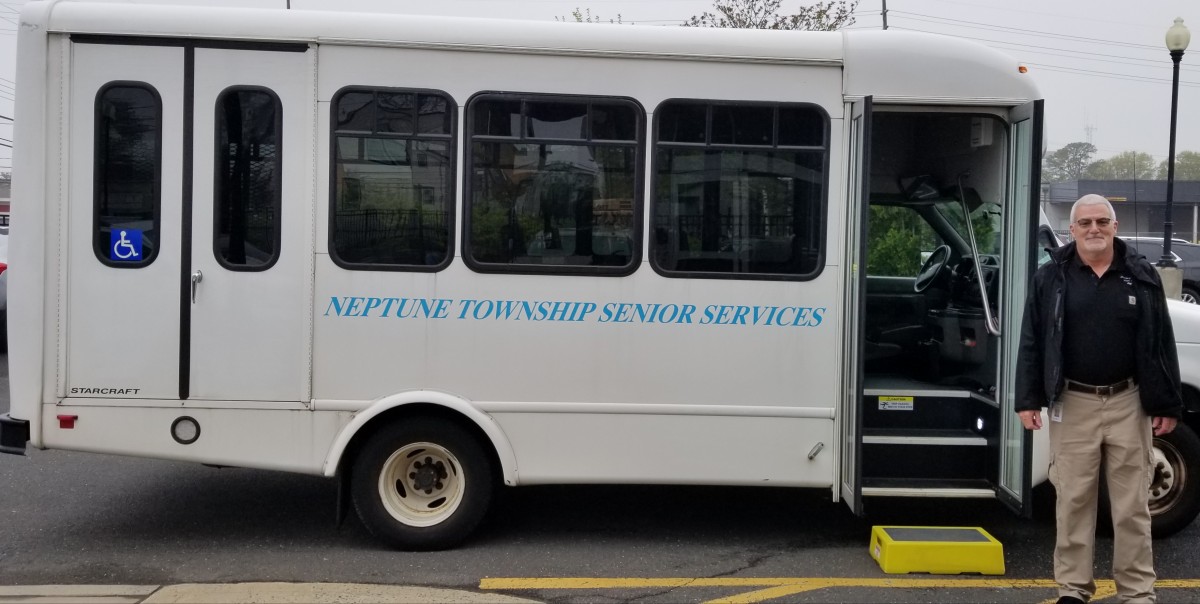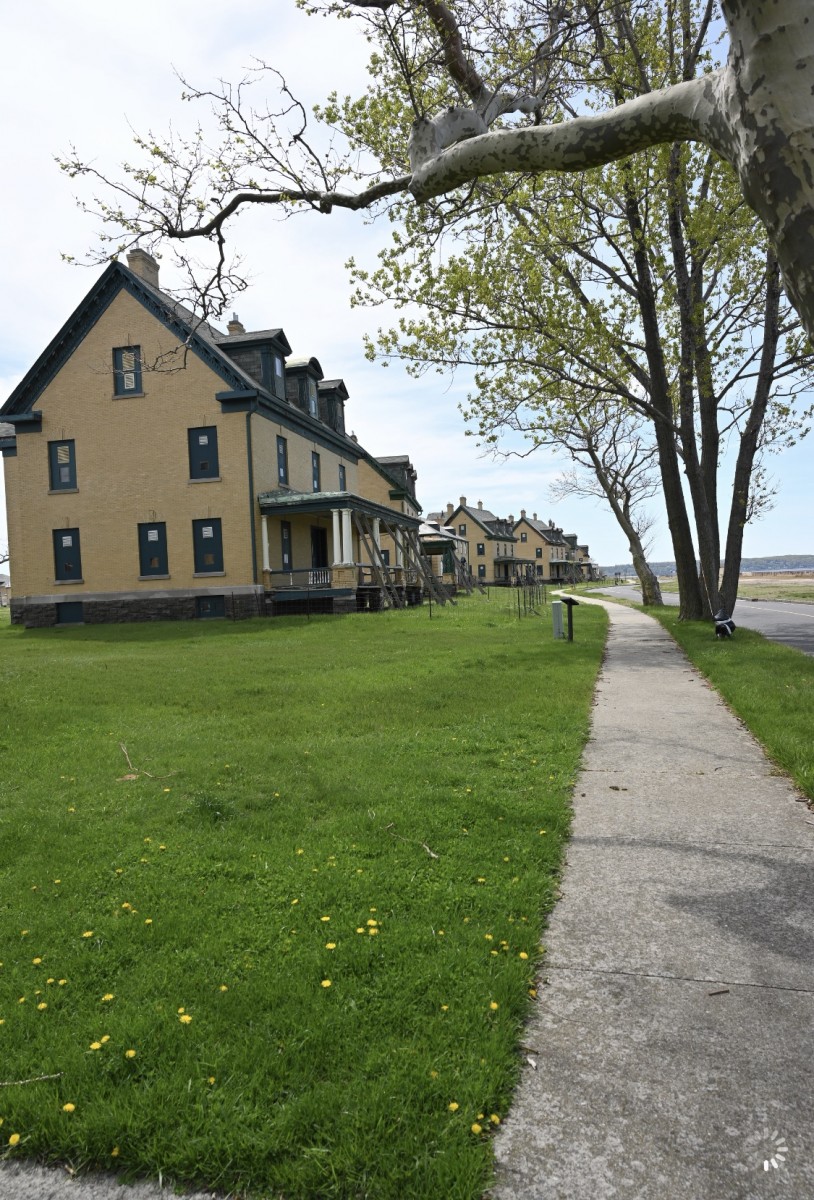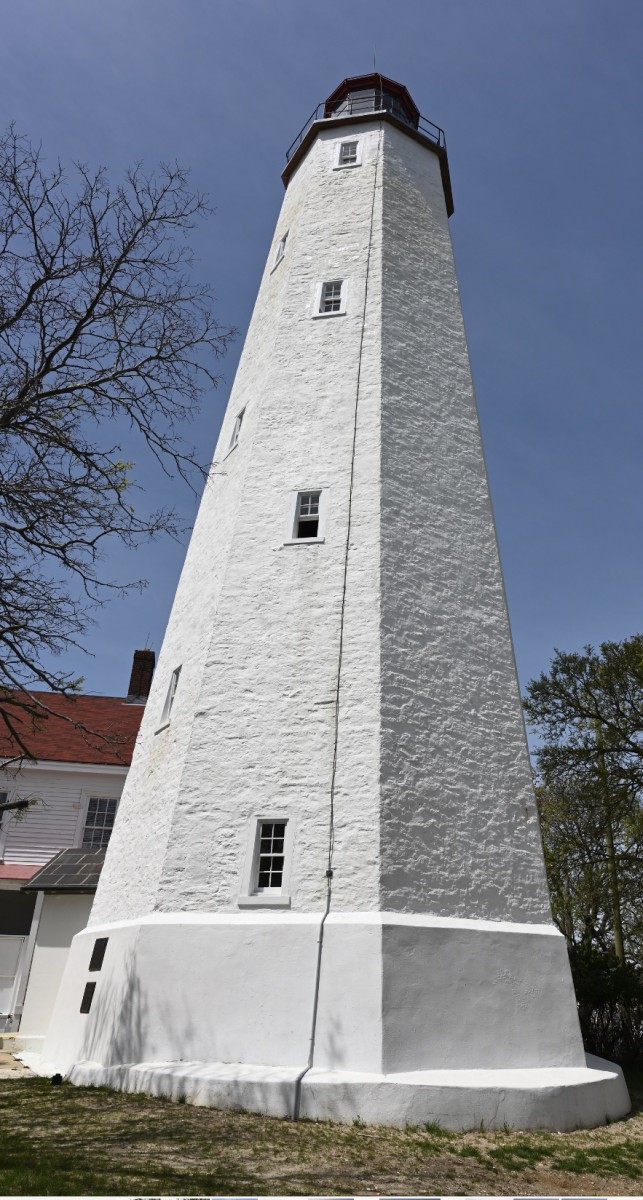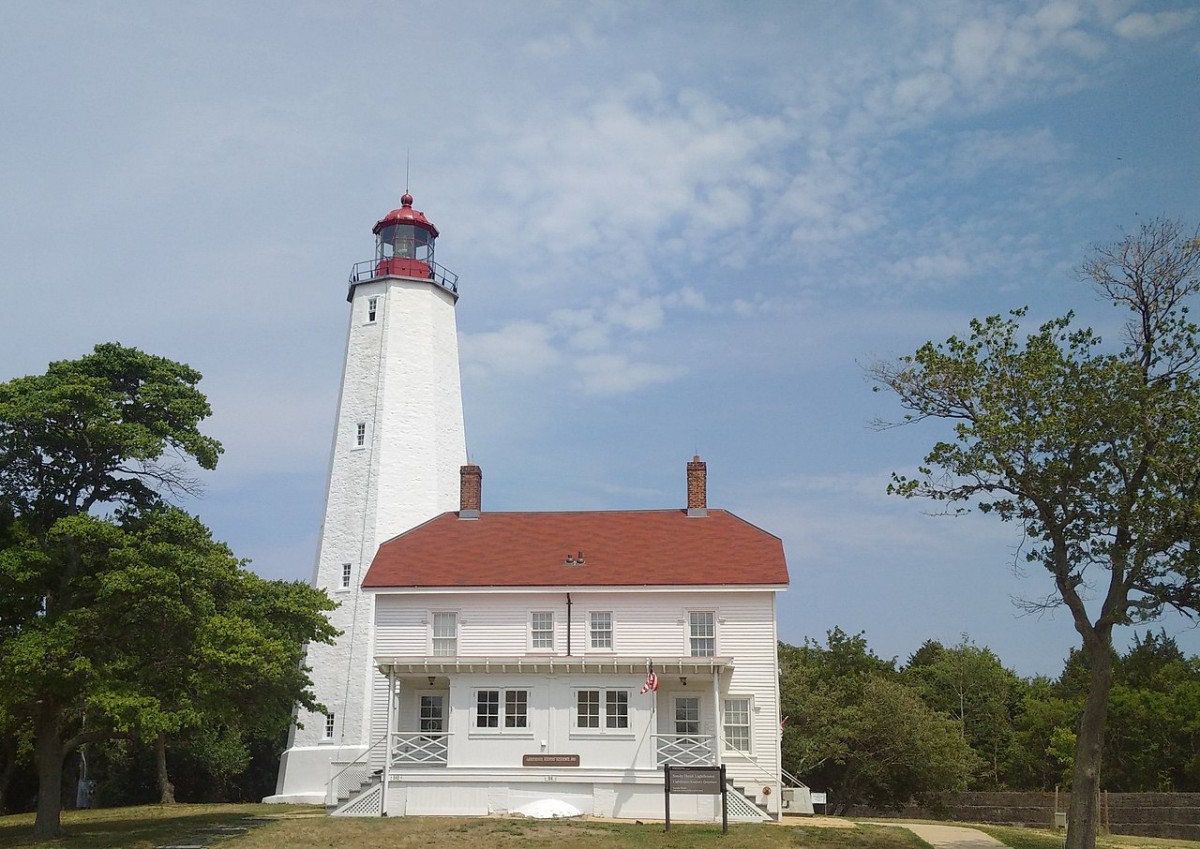 Ladies Who Brunch
Today at our Neptune Senior Center, "Ladies Who  Brunch" , with Tom Blume and Silas, his service dog.  The captures tell the story of this informative program which showed the special bond between them.  Tom who lost his sight at an early age depends upon Silas to guide him through his daily activities. This special story was shared and loved by our seniors who interacted with Tom's Silas.  A story which needed to be shared with our empathetic and genuinely inquisitive Neptune Seniors.
There are many private, religious and government organizations across the country that provide supportive services for older people. BUT NONE, on ANY level are like those services offered by Neptune Senior Center a caring support group.  Their Mission and Vision encompass to help older Neptune Township Residents to be as independent as possible for as long as possible through advocacy, development and delivery of cost-effective policies, programs and services which support the elderly and their families, in partnership ALWAYS with the network of private and public organizations which serve them!
Please feel free to visit our Neptune Senior Center in the  near future to meet our great Neptune Seniors and the Neptune Senior Center Team.  The staff has compassion for all and a concern for the world around them. They are an innate desire to share their skill-set for the betterment of life for their Seniors.

Click Here to see photos
---
A Welcome and Tasty Donation!
No, this is not Neptune Township Senior Center Director Randy Bishop stealing Girl Scout Cookies from  members of Brownie Troop #710 from Oceanport, NJ.  The young women recently stopped by the Senior Center to donate cookies for our Seniors' enjoyment.  Randy accepted the cookies on behalf of the Seniors and promised that they would not only be given to Seniors who visit the Center Monday through Friday but the cookies would be a special gift for each of our Senior friends who receive our Homebound Meals.
After a tour of the Center, the Brownies were happy and excited about our Seniors' "clubhouse".  Randy assured the young women they would be welcome to visit at the Center anytime… even if they don't bring cookies!
 
CLICK HERE to see more photos from this wonderful visit!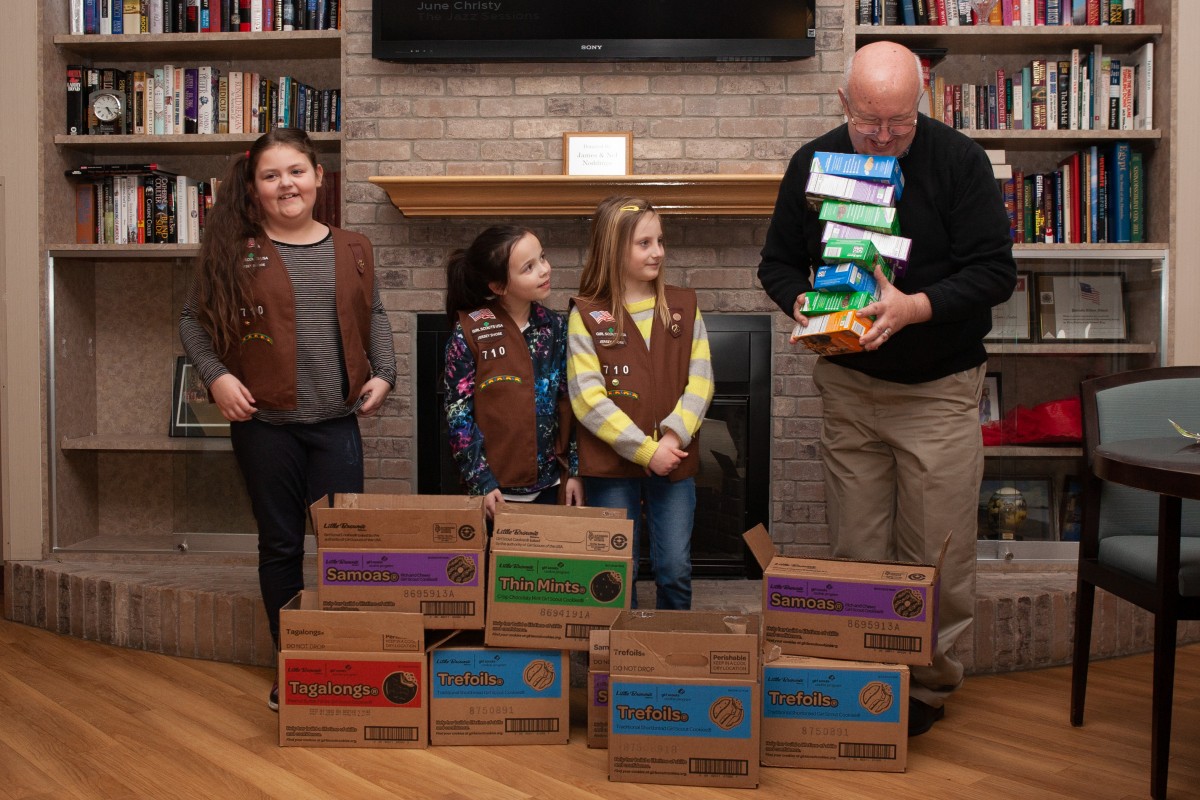 ---
Flaming Grill Trip
A group of excited Neptune Township Seniors from our Neptune Township Senior Center had the great pleasure celebrating the Chinese New Year by taking a trip and having lunch at the Flaming Grill in Bricktown. The staff were wonderfully hospitable to us, and the food was delicious! We would like to come back as this is a Senior Center FAVORITE!!! 
Lindsay O. , Tour Director & Neptune Senior Center Recreation Director, David P. and John L., as our Transportation Gurus,  showed us all a SAFE and fun-filled time. Thanks to all!
Director J. Randy Bishop, and the entire  Neptune Township Senior Center's  Leadership Team work to be stewards to affect positive changes for our Township Seniors - our Neptune Township Senior Center serves as as a gateway to the state's aging network—connecting us as older adults to vital community services that help us stay healthy and independent. 
Our 'center' offers a wide variety of services and programs.  Call us to set up an appointment to come out and see!
CLICK HERE to see photos from this wonderful lunch!
---
Drumming Perfomance 
Sister Isis and her group of drummers performed at the Neptune Senior Center February 12, 2019 as part of Black Hisory Month. Seniors were treated to singing, dancing, and drumming along with a history of drumming.
CLICK HERE to see photos from this wonderful event!
---
Zimmerli Art Museum
On Tuesday, January 15th a group of Neptune Township seniors visited the Zimmerli Art Museum at Rutgers University. Our tour guide Linda shared the history and story behind works of art and engaged the group in discussion about different perspectives surrounding the works. After our guided tour, the seniors enjoyed a boxed lunch at the museum.  They then had the opportunity to explore the museum on their own.  The Zimmerli has over 60,000 pieces in their collection ranging from nineteenth century French art, American art, European Art, and Russian Art.
CLICK HERE for photos from the day!
---
Come, Ring in the New Year with Friends!!
Date: Monday, December 31, 2018
Time: 11:30 seating
At our Neptune Township Senior Center the invite stated:  Please join us for our "Almost New Year's Eve" Luncheon.  The menu read-  Crisp Garden Salad, Pizza, 12 Noon Sparkling Cider Toast, fun, and fellowship as 'we' are thankful and hopeful as we bring in the New Year together!
The Leadership Team of the Neptune Senior Center work to be stewards to affect positive changes for our Township Seniors influencing public policy and 'our' economic sustainability; consequently, helping to shape and strengthen OUR Community.  But they can only be effective with the help of the Neptune Senior Community and our volunteers who help keep the Center moving.
Together- the members and staff and of the Neptune Township Senior Center are looking forward to a GREAT 2019.
CLICK HERE to see photos from the day!
---
2018   Holiday     Luncheon
There is a lot of pressure on E V E R Y O N E  to enjoy themselves during the holidays. The reality, however, is that many seniors feel increasingly isolated and unhappy during this season of goodwill, and can have an especially hard time —-BUT NOT NEPTUNE TOWNSHIP SENIORS AT OUR NEPTUNE TOWNSHIP SENIOR CENTER!
On Wednesday, December 12, 2018; however, our Innovative Center Director, Randy Bishop, and his Leadership Team -  Kristina Torres, Neptune Township Senior Center Deputy Director; Michelle Swift, Administrative Assistant; Ryan Ugrovics, CSW, Outreach Services; Lindsay Okuszki, Coordinator of our Recreation/Transportation; Teresa Richard, Kitchen Manager;    Administrative Office Staff- Carina, and  Transportation Services-John, Dave, Bob; Dining Services - Jennifer, and Deborah; and our ever-present and gracious Custodial Services Staff – Ralph and Doug and Creative Instructors Tina and Ali, made sure that over 165 Neptune Township Senior Center Members knew that they were welcome home for the holidays.  The short program included greetings from dignitaries, recognition of old friends and lots of laughing and reflection.
From music by DJ Tommy Lynch and dancing to door prizes, Seniors enjoyed a great afternoon.  And the food prepared by Fulfill, formerly the Food Bank of Monmouth and Ocean Counties Culinary Program, was amazing!  Seniors feasted on a meal of tossed mix green salad, penne vodka appetizer, Chicken Marsala, broccoli, and wild rice pilaf followed by cheesecake with raspberry topping and garnished with fresh raspberries.  The event was free and was even delivered the following day to the Center's homebound clients so they could be a part of the festivities.  Every guest left with a new 2019 Pocket Calendar and a beautiful poinsettia to brighten their holidays.
A fun time was had by all who attended.

---
THANKSGIVING 2018
On Tuesday, November 20th , our Neptune Township Senior Center members gathered at this "Better-Than-Ever/Extraordinarily Prepared" event to use this time to be  grateful,  celebrate life, joy, and love.   All attendees came in hopes of spreading light and happiness in our Community. The world can seem like a negative and separated place sometimes, and with impressive events like this, and small, positive actions can lead to change in the right direction.
Neptune Township Senior Center Team  and Center Director, Randy Bishop believe that, "Fellowship, love, and togetherness, and unity is VERY important to all our lives. This is what we all seek and need.  If we get together AS ONE to eat and fellowship together, we know  that it  will help and strengthen our Community.. This Thanksgiving Luncheon also helped our Seniors reflect on what they're thankful for.   It's not all about taking, it's all about giving."
Please enjoy the captures of  this 2018 Thanksgiving experience at our Neptune Senior Center.
---
From young to old…all visitors to our Neptune Township Senior Center are welcomed and grateful for the experience..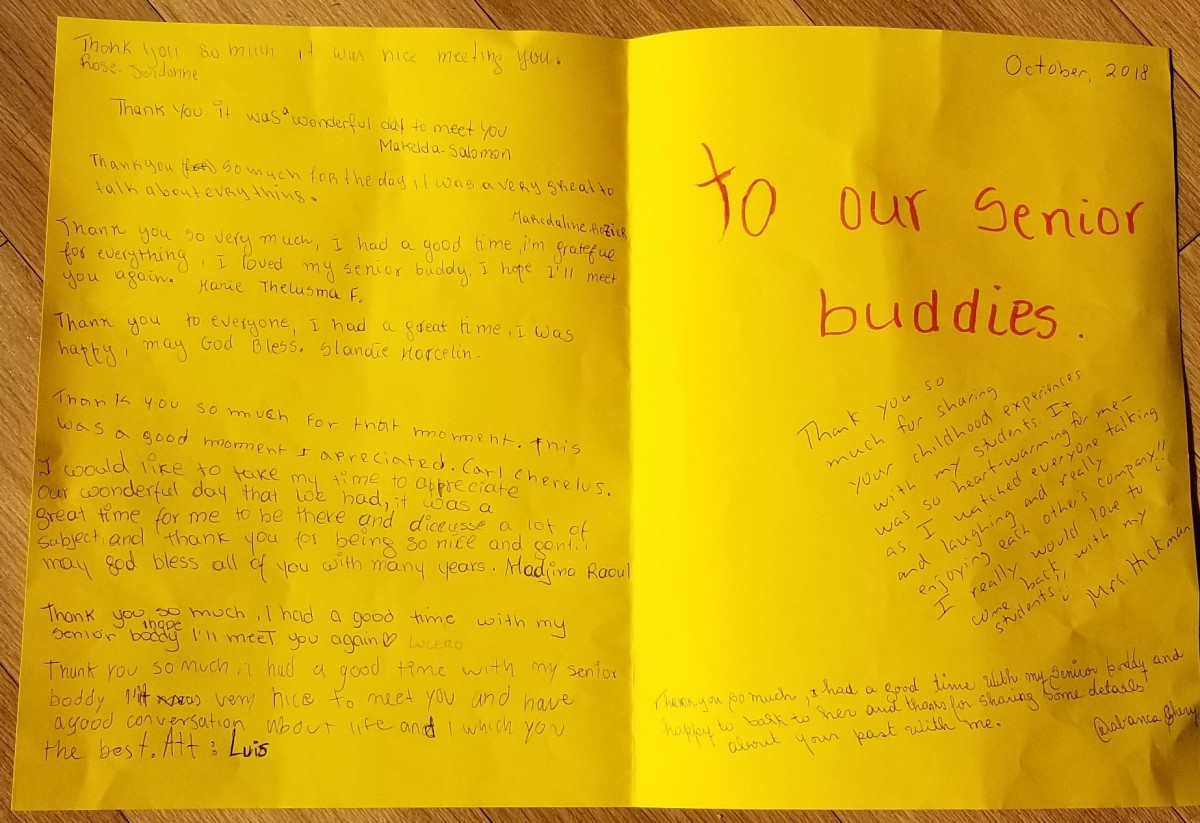 2018 Holiday Season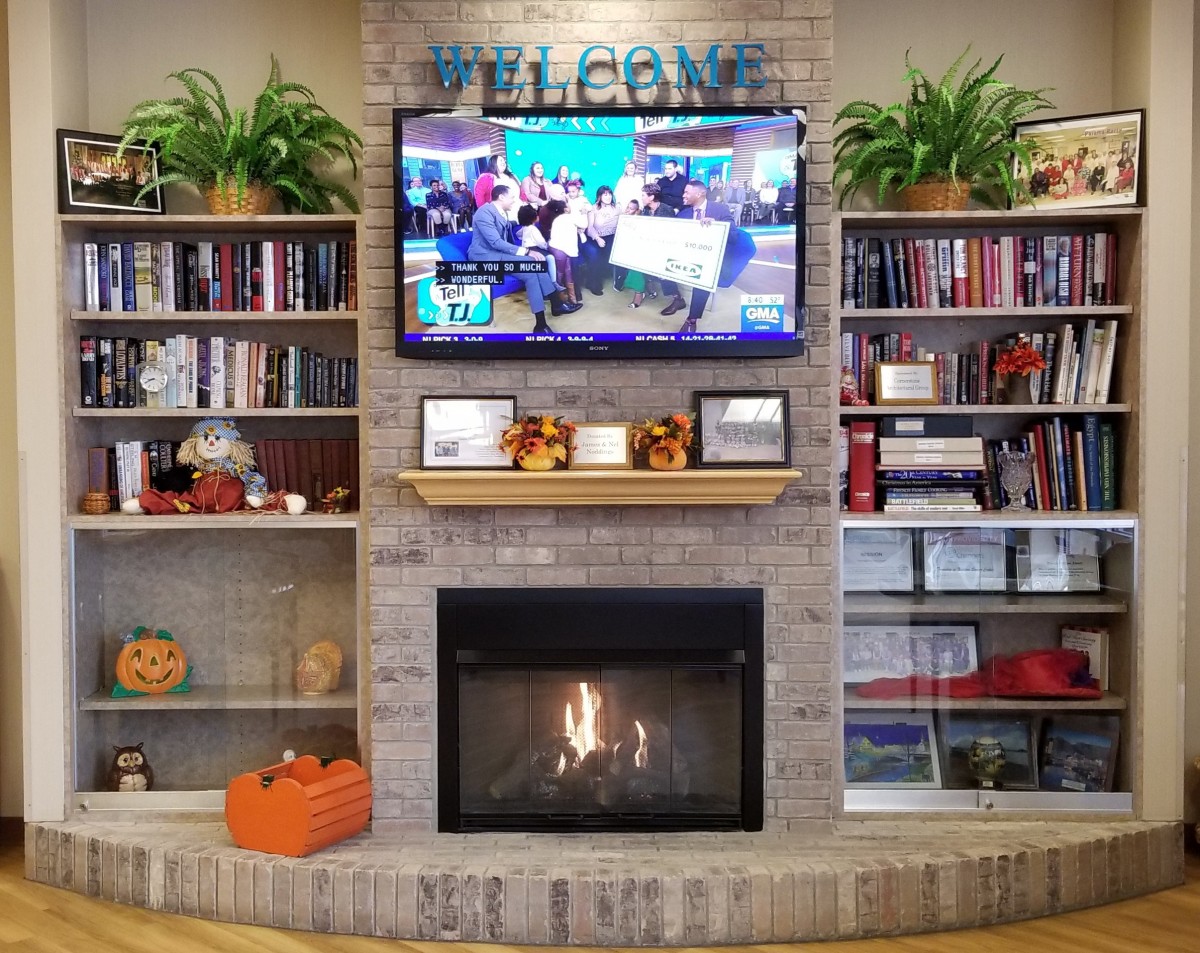 At our Neptune Township Senior Center, even when our senior loved ones don't live at home with us, we can still bring the joys of the season to them with holiday celebrations, outings and visits. Home for the Holidays.
As our holiday season rolls around, the mayhem of cooking, entertaining and shopping often overshadows our chance to spend quality down time with friends and loved ones. Our Neptune Township Senior Center 'Community' is making it easy put the fun back in the holidays with a wide range of seasonal activities right here!!…. from Holiday Gatherings to toasts to ring in the New Year….2019!  Check our newsletter and find a reason to come celebrate with us….as if you need one!
---
Nutrition Counseling Available

Registered Dietician, Diane West, provides individual and/or group diet and nutrition sessions for Seniors. Diane holds educational forums on a variety of topics every other month at the Center to inform seniors of the importance of good nutrition and maintaining a healthy lifestyle. She is also available to assist seniors on a one-on-one basis.
---
Neptune Township Department of Senior Services and Senior Center
1607Corlies Avenue
Neptune, New Jersey 07753
732-988-8855
Monday – Friday 8:00 AM - 4:00 PM
Handicapped Accessible                            Funding Sources: Municipal and Federal Funds
Service Area: The Neptune Senior Citizens' Center serves the residents of Neptune Township who are 60 years of age or older and their families. Limited services and many recreational and educational programs are also available to residents of surrounding towns. Information can be obtained from the Center regarding the availability of these services.
Mission Statement: Our mission is to maintain a premier facility, and resource center, for educational, recreational, wellness and nutritional programs as well as volunteer opportunities, transportation, reassuring telephone contacts, counseling, and support services, for seniors and their caregivers. Our goal is to meet the needs of all Seniors, homebound and independent, to ensure quality of life, to promote physical, emotional, and economic well-being and to encourage participation in all aspects of community life.
Information and Referral Services – The Center is a community focal point and resource center for seniors to receive information pertaining to senior related issues such as entitlement programs, home care assistance, family counseling, health insurance counseling, income tax, and legal assistance.
Recreational Programs – Activities such as arts and crafts, ceramics, parties, bingo, games, group meetings and monthly feature movies are available five days per week.
Educational Programs – Continuing education for seniors and their families is promoted through speakers, classes, and support groups.
Nutrition Programs – Continental breakfast is offered daily until 11:00am, good will donation. No reservation is required. Lunch is served daily at 12 noon. Donation of $2.50 requested. Reservations are required and requested by 11:30am the day before.
Outreach Services – Outreach services are designed to locate and service homebound seniors by providing home visits and information and referral services. Assistance is provided with entitlement programs, filing applications, etc. Caseworkers work in conjunction with families and other agencies to ensure safety, welfare and independence of the senior in the community.
Health and Wellness Clinics – Health clinics are provided monthly and include nutrition programs, Flu and Pneumonia vaccines and more.
Physical Fitness Programs – Exercise classes, Tai Chi classes, yoga classes, total body solutions, zumba gold, and bowling are available.
Transportation – Transportation services to and from the Center as well as trips for medical appointments, food shopping and personal requests are also available. Reservations are required and are requested at least 24 hours in advance.
"Your Needs Are Our Concern"
 Our Mission:
It is the mission of Neptune Township's Department of Senior Services and Senior Center to provide quality, essential and responsive services to older adults, homebound and independent, and their families or caregivers. Our staff is dedicated to providing services with respect, compassion and accountability. Our Center works with all area agencies to guarantee maximum service connection.
Our Goal:
Given that the well-being of each resident impacts the entire community, it is the goal of this department to support independence, encourage life satisfaction and promote mental, physical and social well-being for older adults now and into the future.
---
Senior Center Staff
J. Randy Bishop, Director
Kristina Torres, Deputy Director
Michelle Swift, Adminstrative Assistant
Carina Santos, Departmental Secretary
Ryan Ugrovics, Outreach Coordinator
Lindsay Okuszki, Recreation Coordinator 
John Lalanas, Driver
Teresa Richard, Kitchen Manager
Jennifer Nurse, Kitchen Aide
Deborah Carbone, Kitchen Aide
Ralph Parkman, Maintenance
Robert White, Bus Driver
David Pyle, Bus Driver
Linda Dietz, Bus Driver
Douglas Johnson, Custodian