Neptune Township Department of Senior Services & Senior Center
1607 Corlies Avenue, Neptune NJ 07753
732-988-8855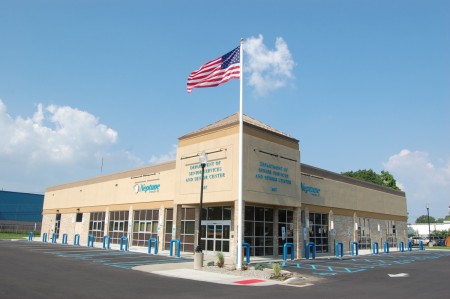 A Message from the Senior Center!
We are exploring the possibility of offering programs on some weeknights and Saturday mornings. We would appreciate any input you may have.  Please return this form to the front office or feel free to mail it back to the Senior Center at 1607 Corlies Avenue. Click here for survey
We look forward to your feedback!
Thank You,
The Neptune Township Senior Center Staff
*Helpful Links*
CLICK HERE to be connected to the Adminsitration for Community Living website for more information on Aging & Disability Networks.
CLICK HERE to read more on Senior Isolation 
---
"THE SENIOR CONNECTION"
Each month, the Neptune Township Senior Center puts out a wonderful Newsletter which provides insight into what will be happening for the month. 
Please CLICK HERE to sign up for email alerts
Click Here for the June Newsletter
---
 THE SEARCH WAS ON…..
The search was on for the oldest resident in Neptune and for the man and woman who lived in Neptune the longest.
On Wednesday May 16th, the Neptune Senior Center had a luncheon to recognize the top winners.  Committeeman and Senior Center Liaison Robert Lane and Neptune Township Mayor, Nick Williams presented Theresa Scalcione and Lelia Misner, both 97 years old, with a certificate and flowers.  Elsie Morrison was honored with a certificate and flowers for living in Neptune the longest, 88 years.  Also present with some words of appreciation and certificates for the honorees were Assemblyman Eric Houghtaling, Director Freeholder Thomas Arnone, Freeholder John Curley, Freeholder Patrick Impreveduto and Freeholder Gerry Scharfenberger.
Also recognized at the luncheon were Ann Duffy, Rita Goldstein, Charles Harrell, Harry Lynch, Eleonore Merriman and Arthur Schenck.
Please CLICK HERE to see photos from the day!
---
Winter Wonderland Celebration
On Tuesday December 19th, the Mayor's Youth Advisory Council hosted a "Winter Wonderland" themed celebration.  The event took place at the Senior Center, which was transformed by the students with all sorts of decorations.
The seniors were treated to a delicious lunch with Jersey Mike's sub sandwiches, several kinds of salads, delicious cakes, and a "Hot Chocolate Bar".  Every senior had a picture taken by the fireplace and were given a picture and a keepsake frame as well as some candy to take home.
The Neptune High School Chorus performed acapella and sang a number of holiday songs for the seniors. They had beautiful voices! The seniors enjoyed listening to them!
The Youth Advisory Council made a special presentation to Roberta Grace for all her years of work with the group. There were several past members who traveled to come to see her recognized for her work in Neptune. Roberta is now a member of the Senior Center and enjoying some of the activities at the Senior Center.
Many of the seniors were impressed with the event. It is always nice to see the young people of the community showing appreciation for our seniors!
CLICK HERE to see photos from this wonderful event!
---
Holiday Luncheon
On Thursday December 14th we celebrated our Holiday Luncheon at the Jumping Brook Country Club. There were 160 people in attendance.  The party was spectacular and everyone had a fun time!
Our DJ Tommy Lynch treated us to a variety of music and had people out on the dance floor. He is such a great friend to the Senior Center. People even had the chance for a sing along with "The Twelve Days of Christmas" song. Some groups were very creative and talented!
Seniors had a chance for a number of great door prizes including; gift certificates, candy, flowers, some wonderful homemade Afghans, and lunch for four at Mr. C's with the Director. Everyone received a poinsettia and a 2018 pocket calendar.
Mayor Michael Brantley, Deputy Mayor Nick Williams, Freeholder Tom Arnone, Freeholder John Curley, Assemblyman Eric Houghtaling, and Senator-elect Vin Gopal all joined the festivities and greeted the seniors.  Assemblyman Houghtaling made a presentation to Anne Sibole for her 27 years of service on the Senior Citizen Advisory Board Arthur Bauter accepted the proclamation on behalf of Anne who was not able to make the luncheon.
A special thanks to the Township Committee who have been so supportive of all of the activities at the Senior Center! They love our seniors!

CLICK HERE to see photos from this wonderful event!
---
Thanksgiving Luncheon
This year the Thanksgiving luncheon took place at the Jumping Brook Country Club. It was a beautiful setting with great food and entertainment. People enjoyed the "Dorian Parreott Three piece Ensemble".  
Mayor Michael Brantley and Deputy Mayor Nick Williams were in attendance and took time out to talk to the seniors. Mayor Brantley stressed how we should have gratitude and be thankful for our blessings. It was very moving and heartfelt as he shared his personal story.
The seniors had a chance to share why they are thankful as we went around the room. There was a wonderful feeling of togetherness and gratitude for the Senior Center. There are so many wonderful people in Neptune! 

CLICK HERE to see photos from this wonderful event!
---
---
On Monday, November 6, Justine Digeronimo, Esq., a staff attorney with South Jersey Legal Services Inc., conducted a Legal Services information session at the Senior Center. Seniors in attendance learned about the importance of wills, power of attorneys, living wills, POLST forms, etc. A question and answer period was provided and seniors were able to get all of the vital information they need.
South Jersey Legal Services, Inc. provides free civil legal services to low-income residents 60 years of age or older who meet the established guidelines. An attorney is available at the Center monthly. If anyone is in need of legal assistance please contact the Senior Center at  732-988-8855 to schedule an appointment to see the attorney.  
---
Senior Center Holiday Craft Sale
The week of October 30th thru November 3rd, Senior Center had their annual Craft Sale.
The sale had creative work from our art classes, pieces from stained glass class, crocheted and knitted items from our Knitwit group, ceramic pieces from our ceramics class, handmade baskets from the basket Guild and our delicious homemade soups made by our kitchen staff.  The annual craft sale benefits our Senior Center Trust fund and also our seniors.
We had a lot of visitors getting an early head start on their holiday shopping.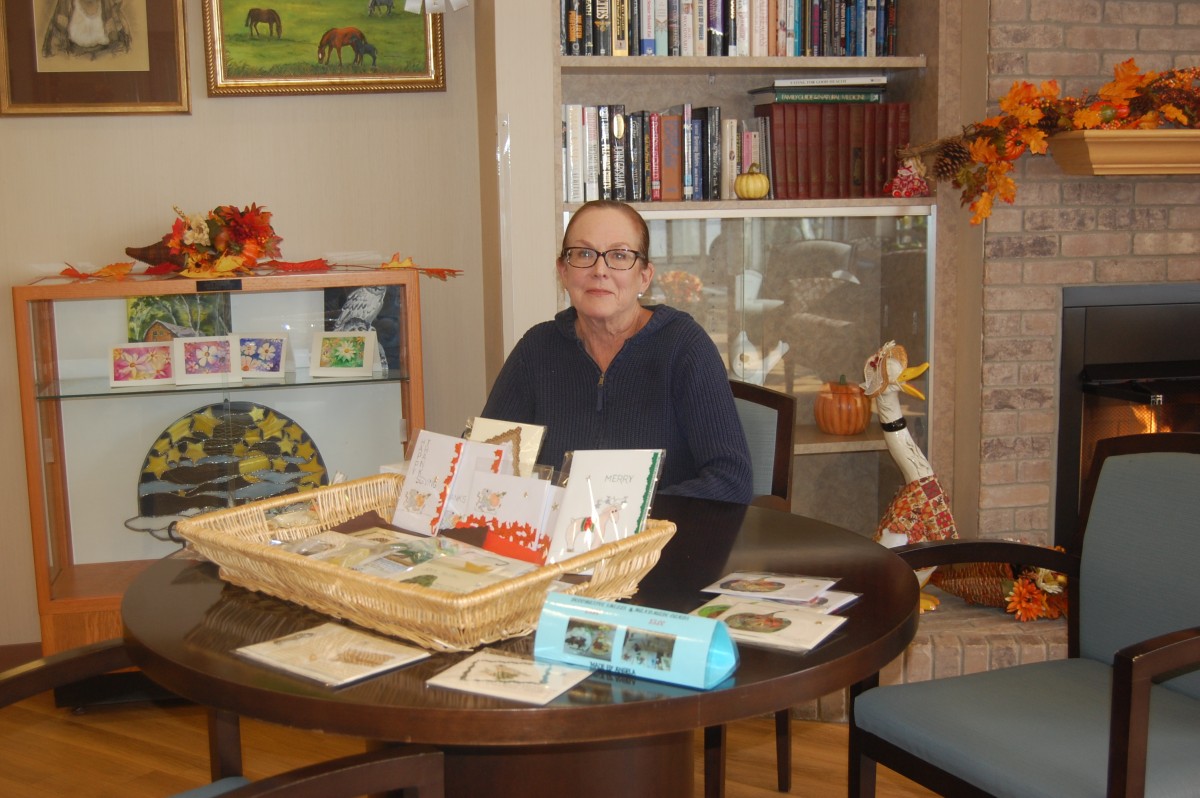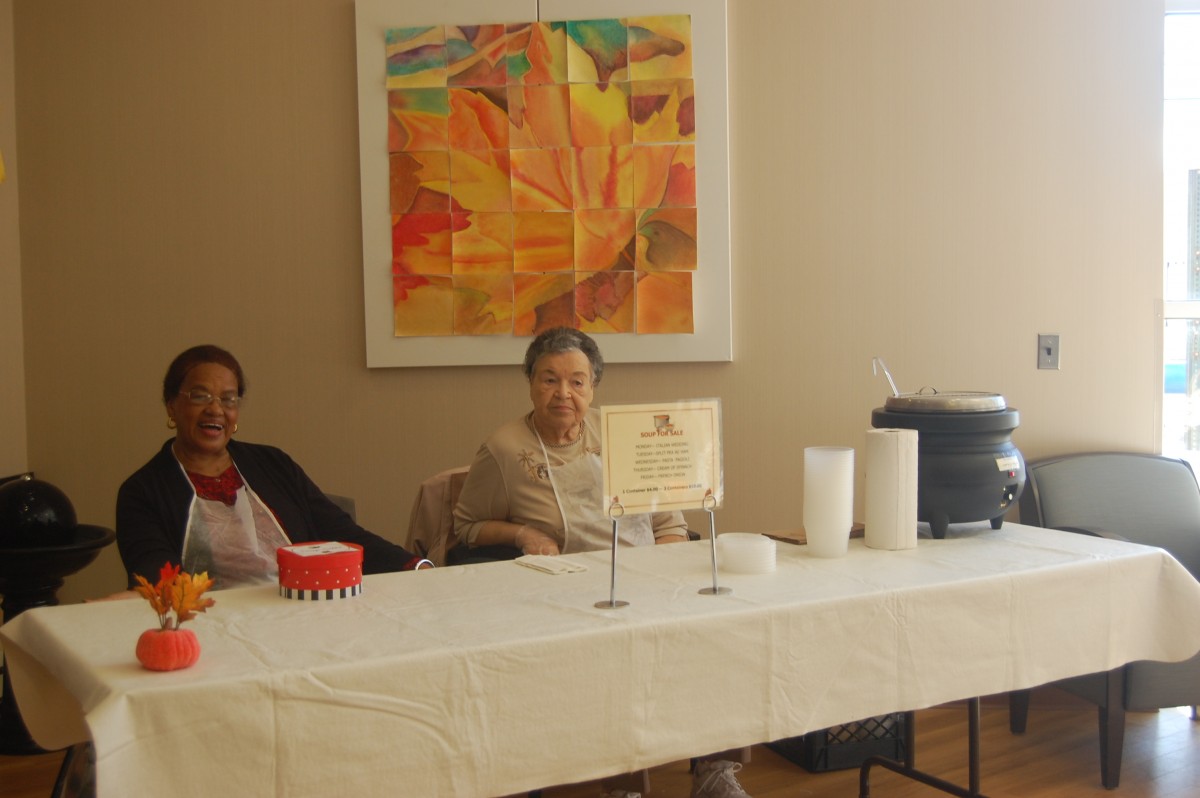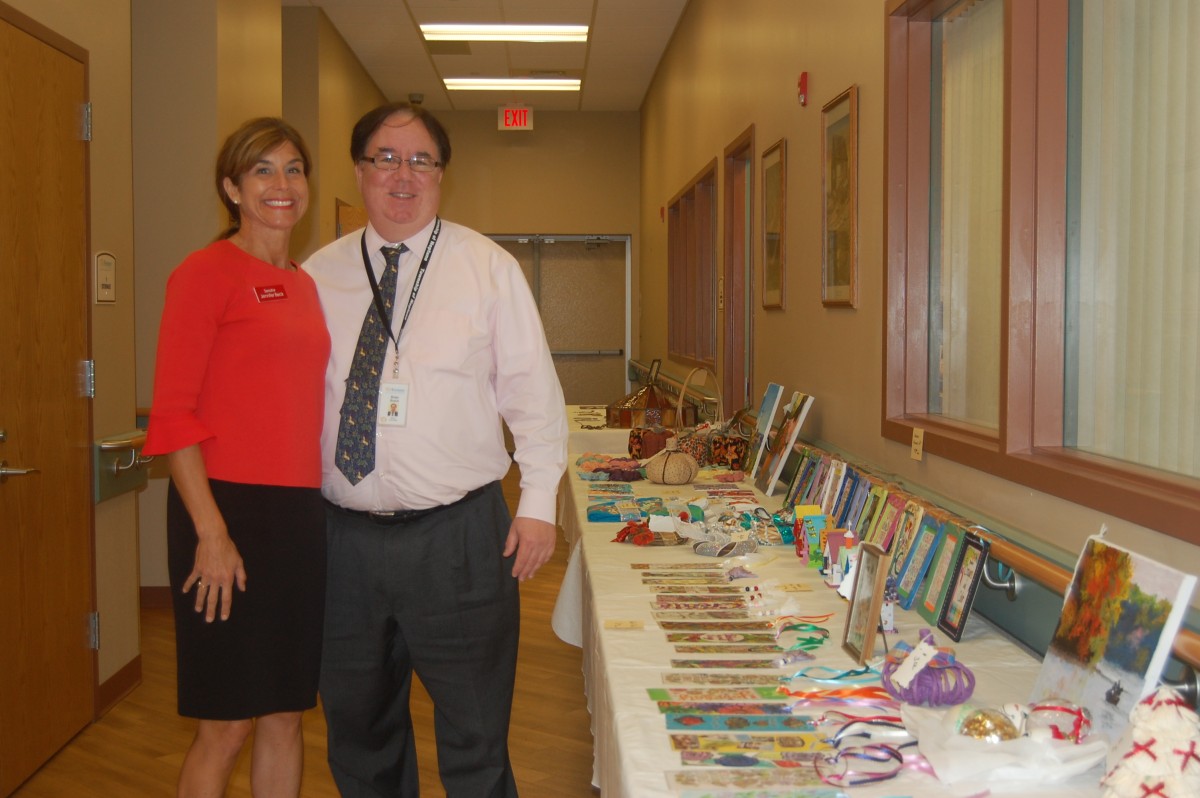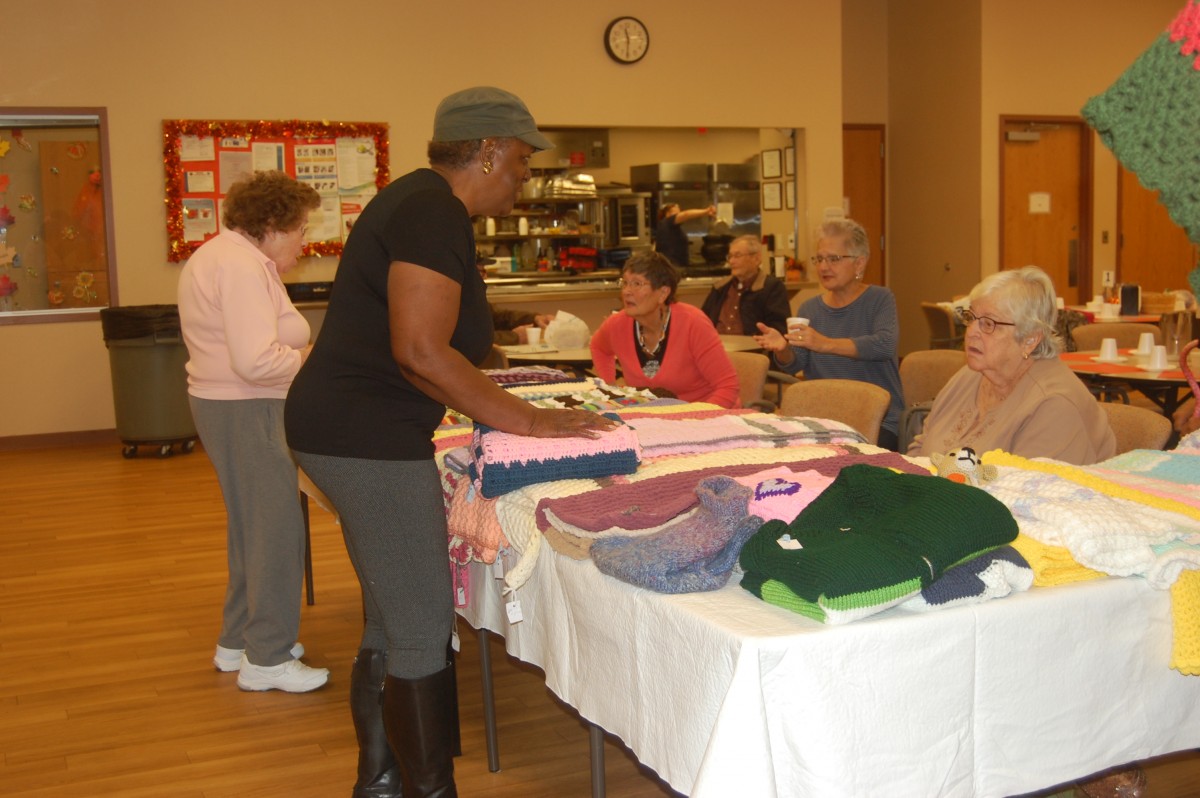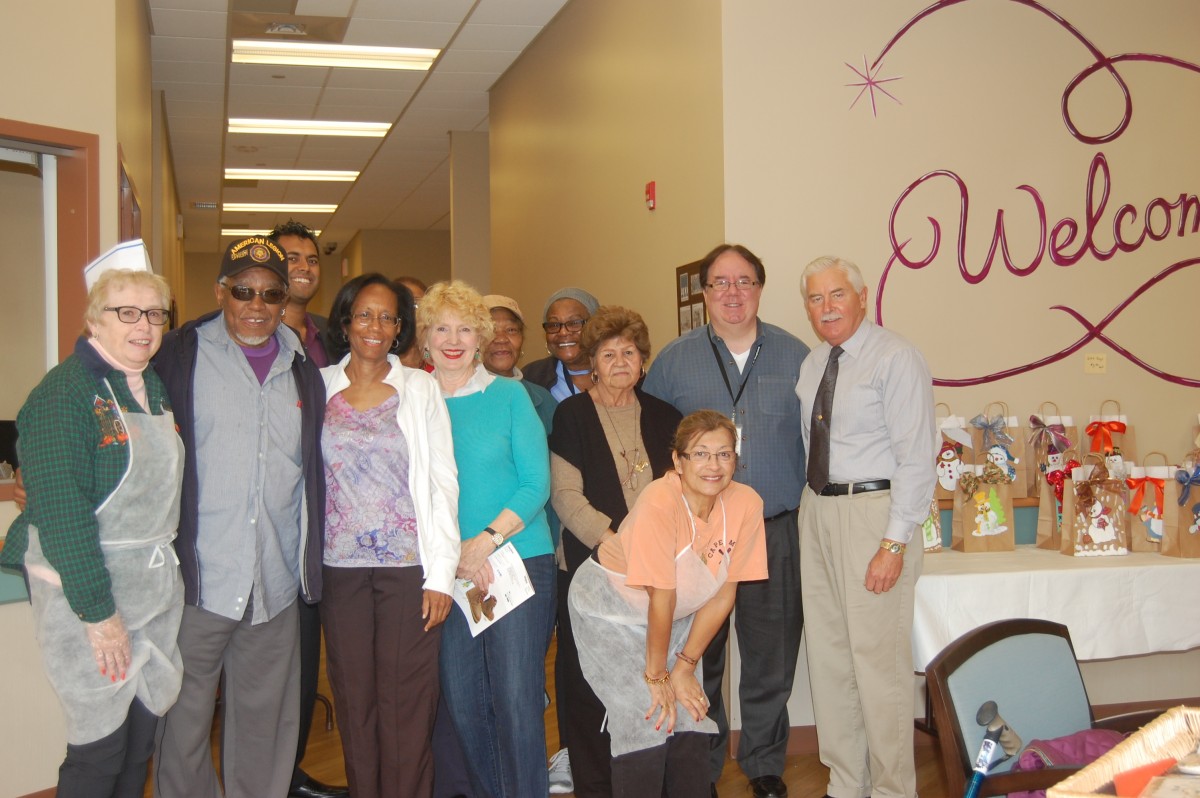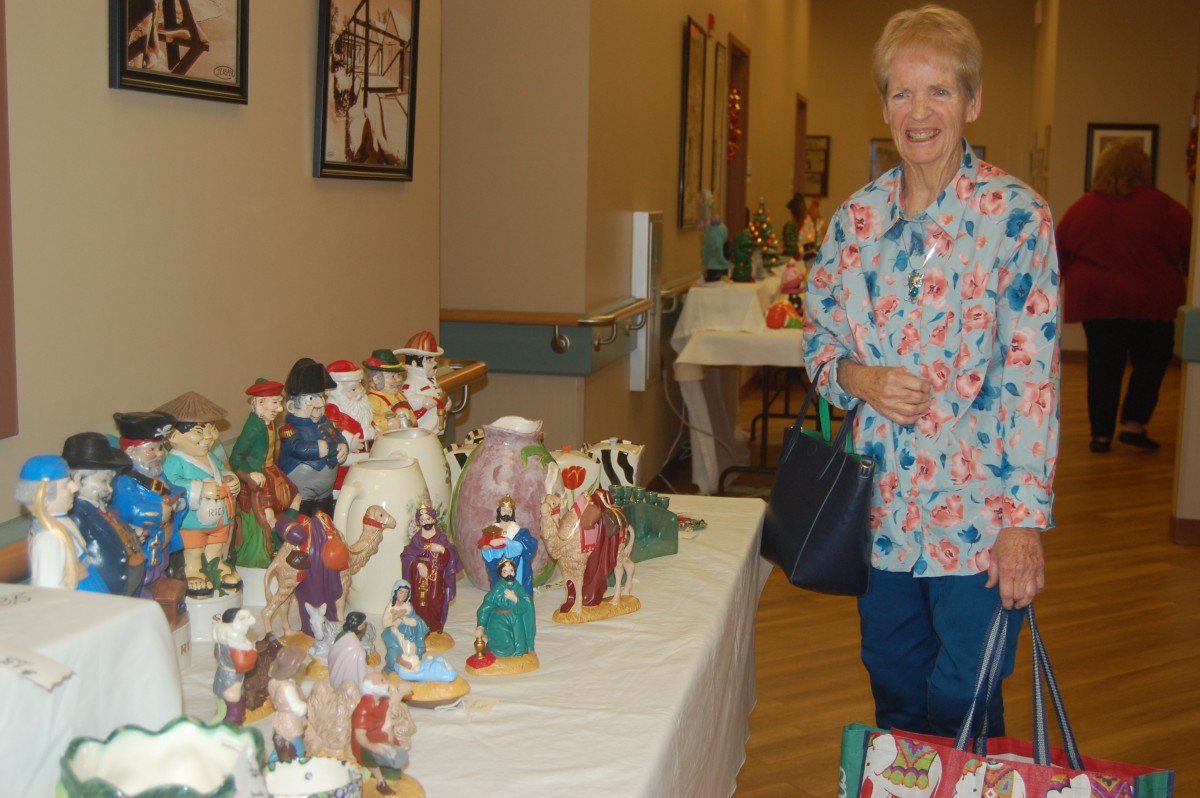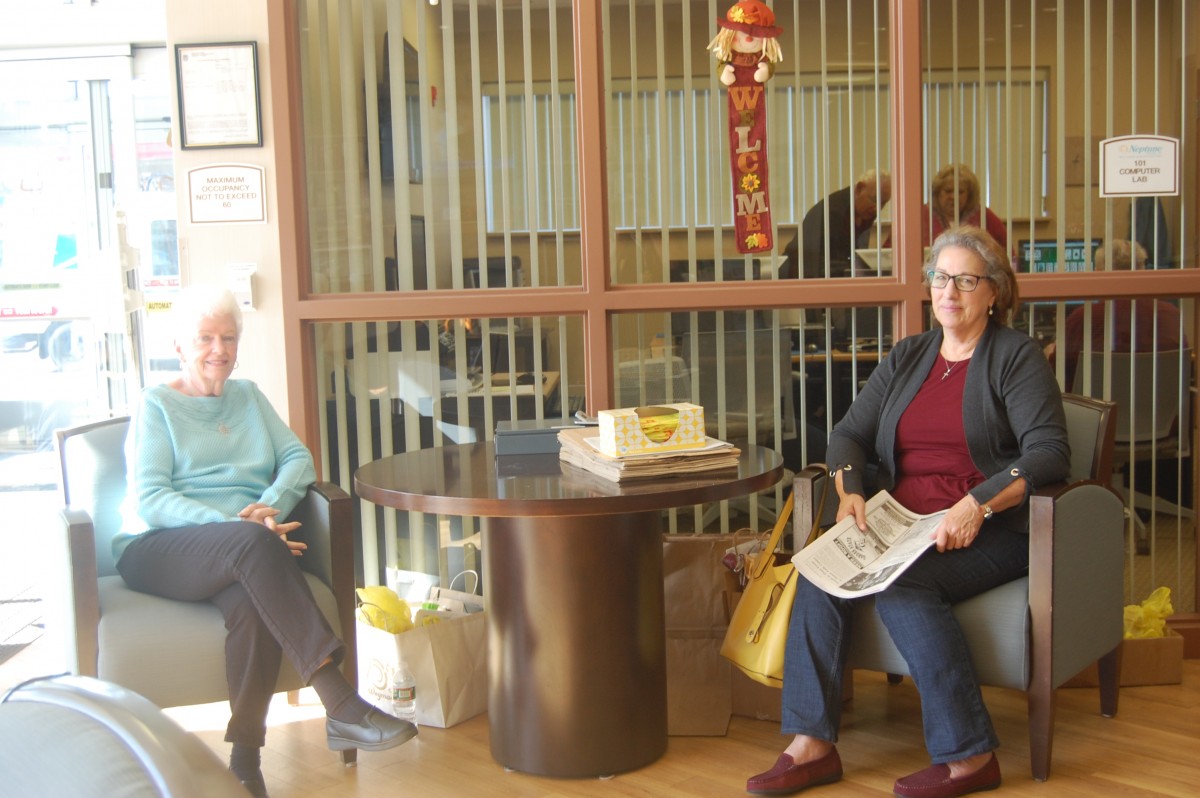 ---
"Grand Halloween Bingo" At The Senior Center
Senior participants at the Neptune Township Senior Center enjoyed files/documents/SrCenter/17_1.a fun filled Halloween Celebration on Tuesday October 31st presented by the American Legion Post #346.
Seniors joined Tom Donohue and his team from the American Legion for a great  "Grand Halloween Bingo", filled with lots of fun and cash prizes after a delicious "Halloween Lunch".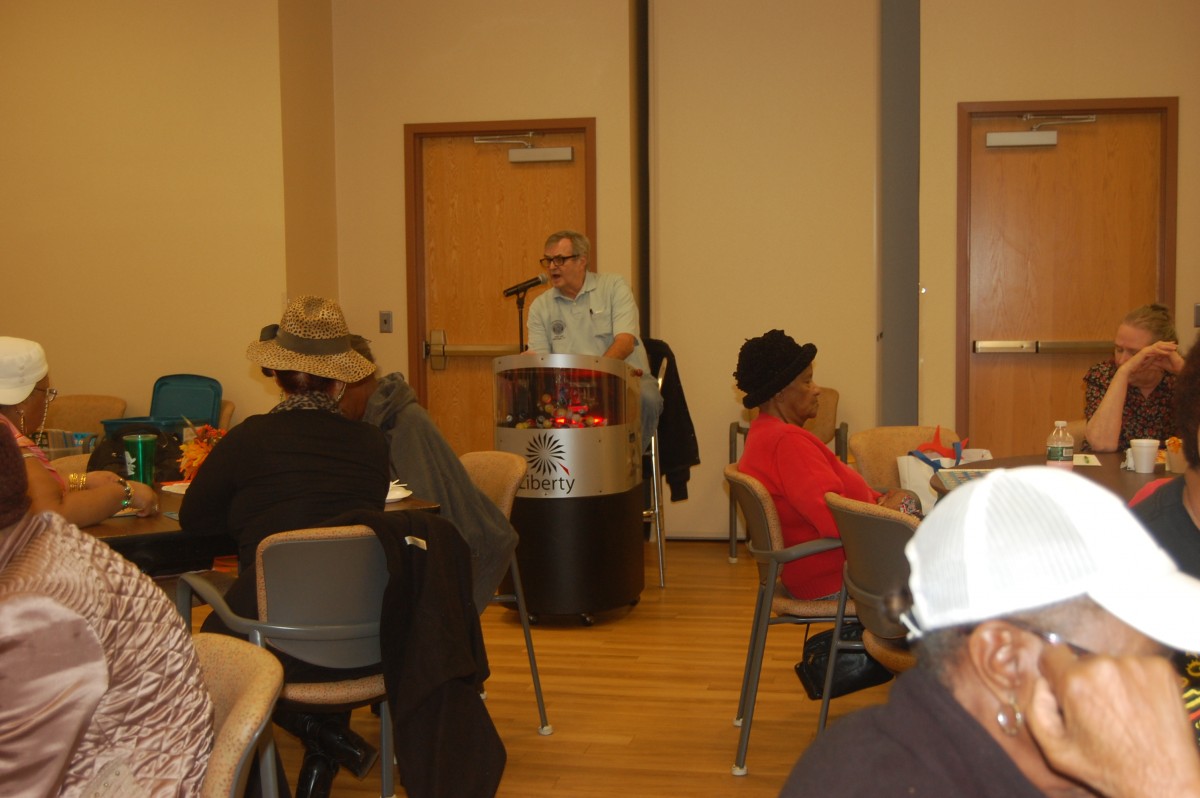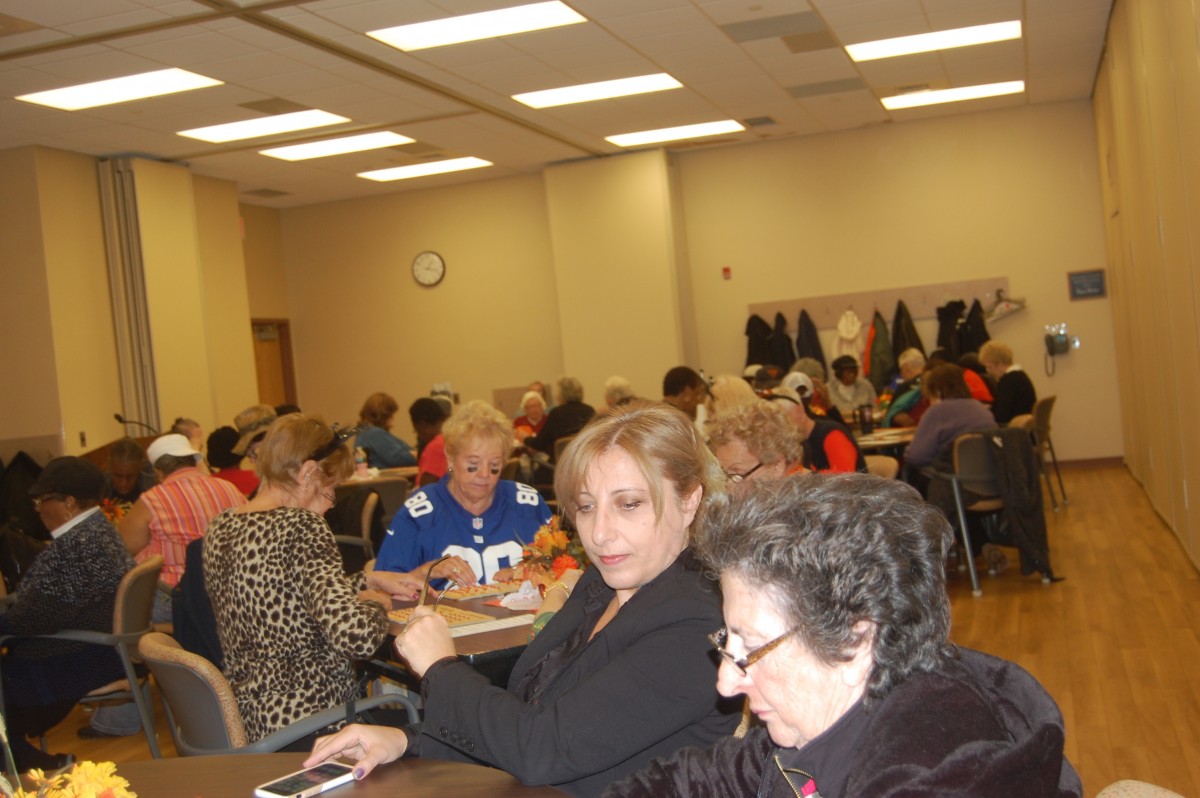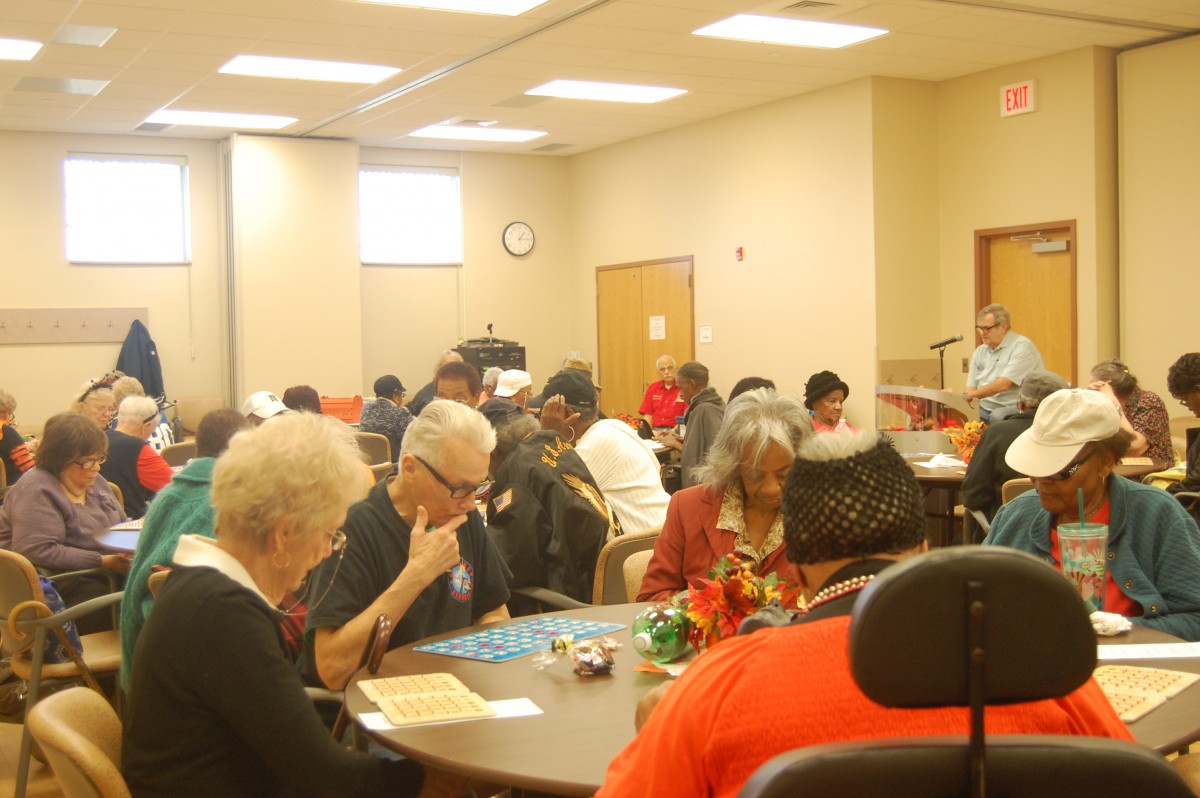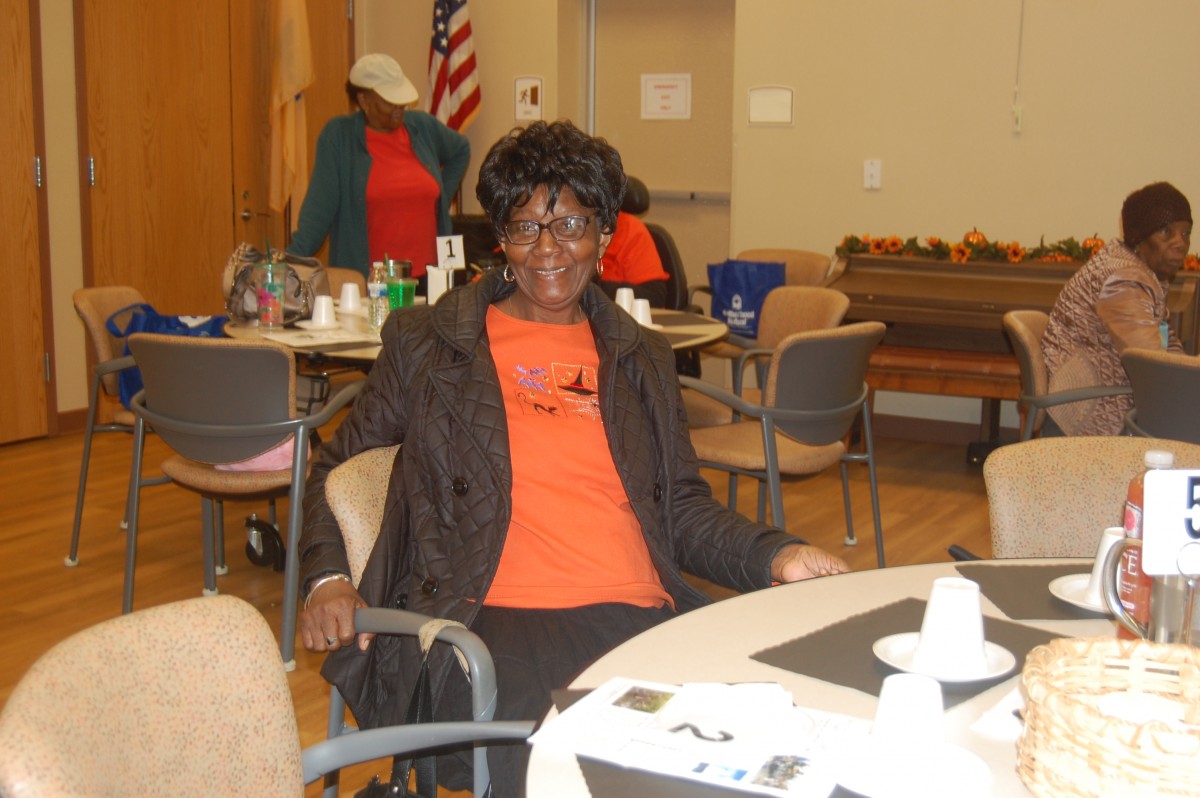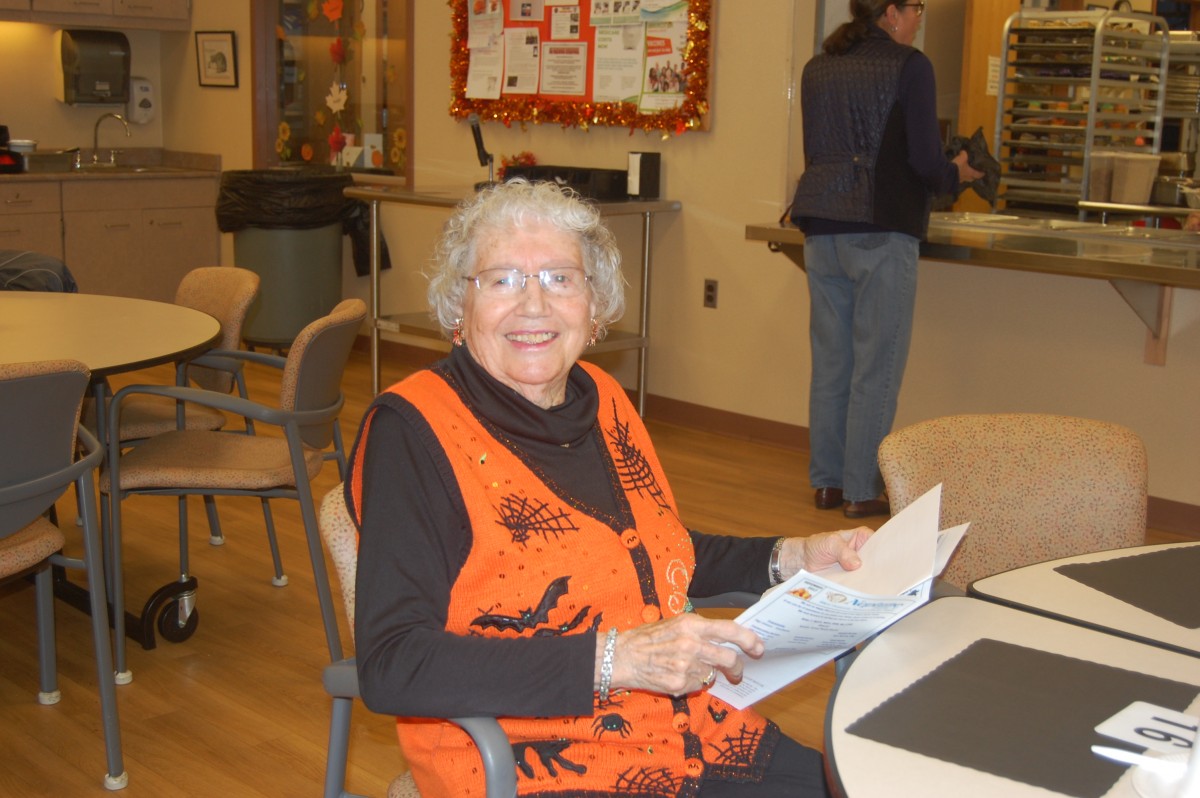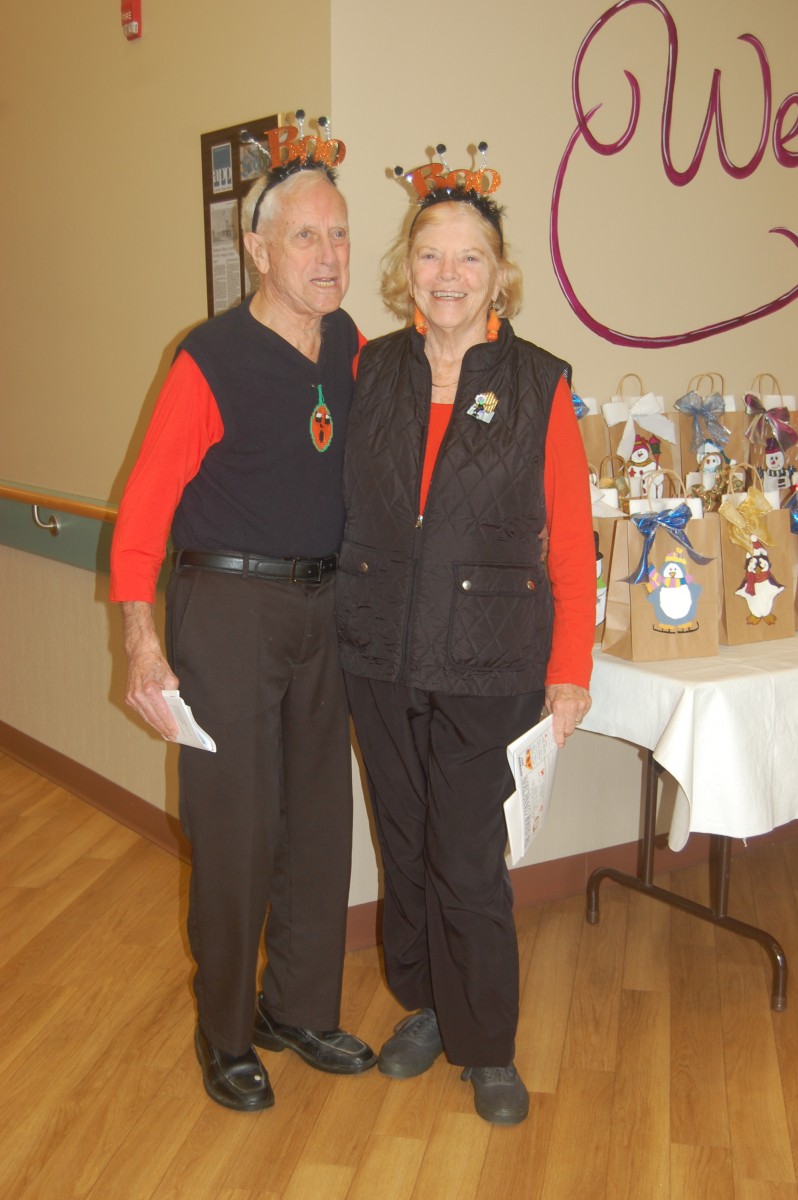 ---
"The History Of Neptune"
"The History Of Neptune", was presented by Author and Historian Gary Crawford.
Gary gave a 2 part presentation on the earliest history of Neptune, the discussion included what Shark River Village and Greenville have in common, the changes brought about by the railroad coming to town in 1876 and a lot of other interesting information on the Township of  Neptune.  Everyone who attended the presentation enjoyed this wonderful historical program.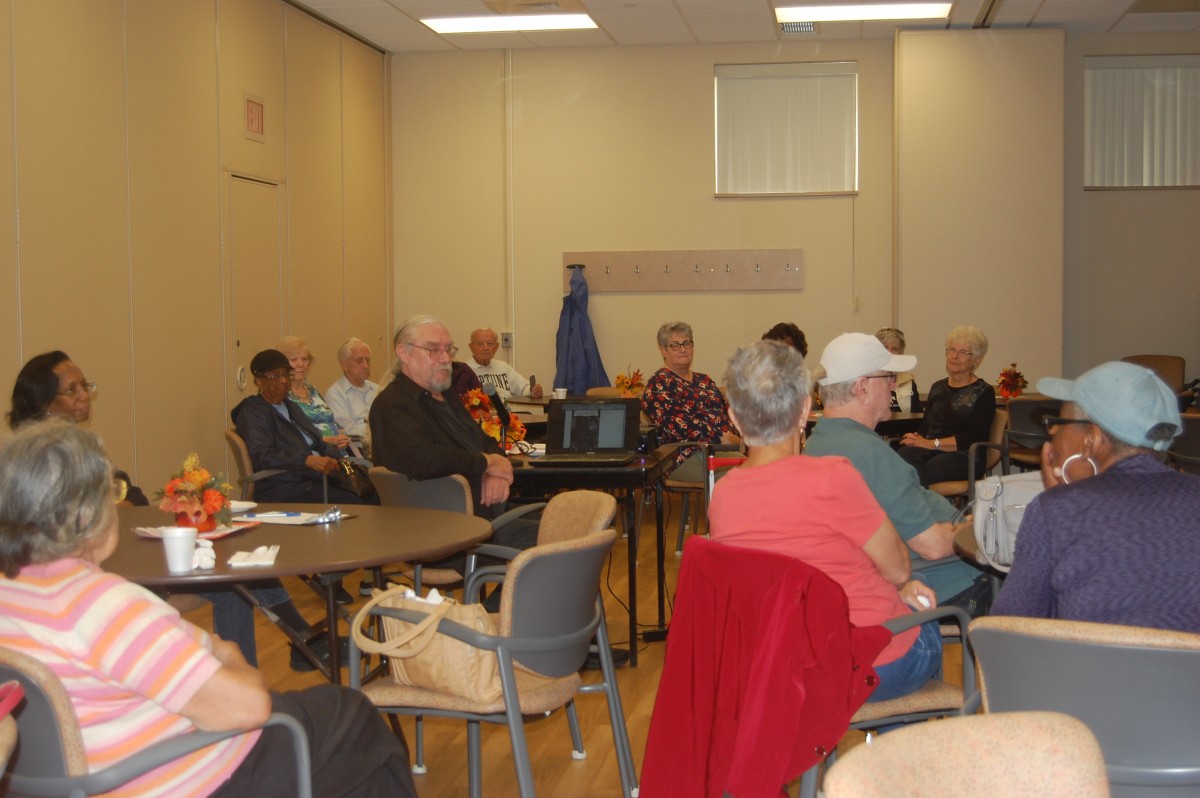 ---
Neptune Senior Center Ceramic & Art Class Recognized for Their Talent
Once again, our seniors showed off their talents at the 2017 Monmouth County Fair at the Home and Gardens exhibit in Freehold the week of July 30th.  The following seniors who exhibited their ceramics and art were all ribbon winners:
Monmouth County Fair Art Show
Perla Patricio: First Place – Seaside Village
Marion Dobrowolski: First Place – Rooster
Christine Wheeler: Second Place – Troll
Lenora Alston: Third Place – Pasta Bowl
RosaLee McNair: Honorable Mention – Horse
Lena Grace Alston: Honorable Mention – Bride and Groom
Louise Bellucci: Honorable Mention – Rooster Welcome
Joe Halifko: Honorable Mention – Doggie Bowl
Lenora Alston: Honorable Mention – Veggie Bowl
Monmouth County Senior Art Show
Terry Halifko: First Place – Photography Non-Pro
Perla Patricio: First Place – Mixed Media Non-Pro
Marion Dobrowolski: Third Place – Oils Non-Pro
Pat Supplee: Third Place – Crafts Non-Pro
Congratulations to all of our students and to Alison and Tena for their superb instruction!!!
You made your teachers very proud!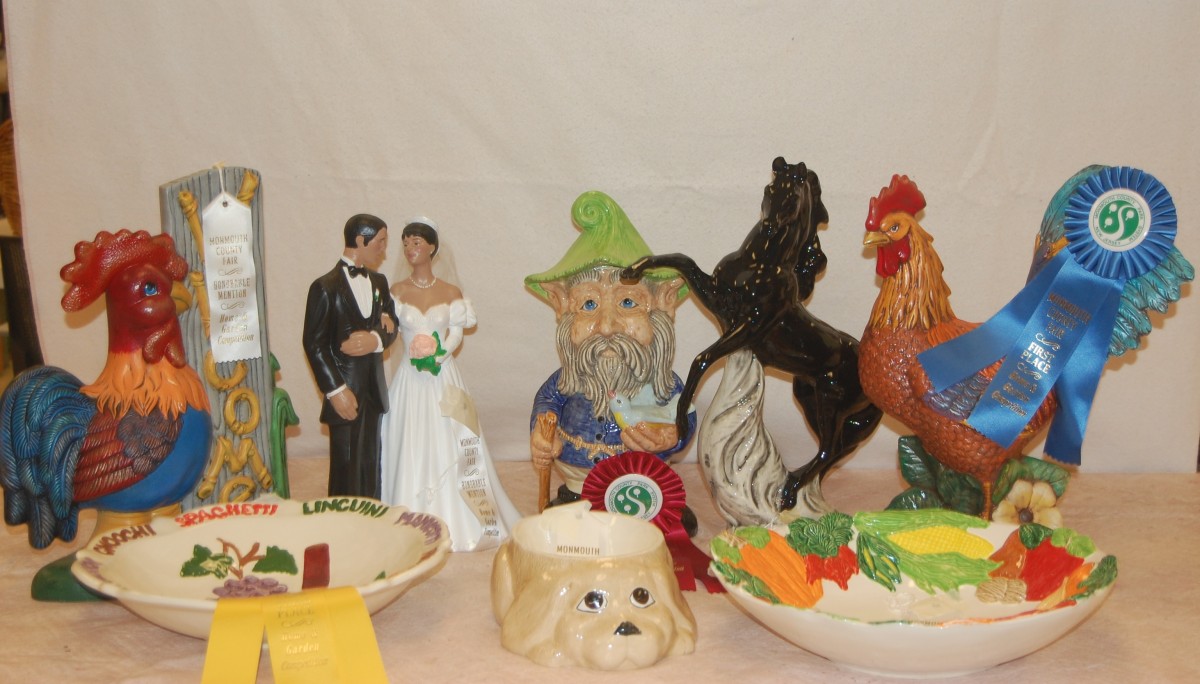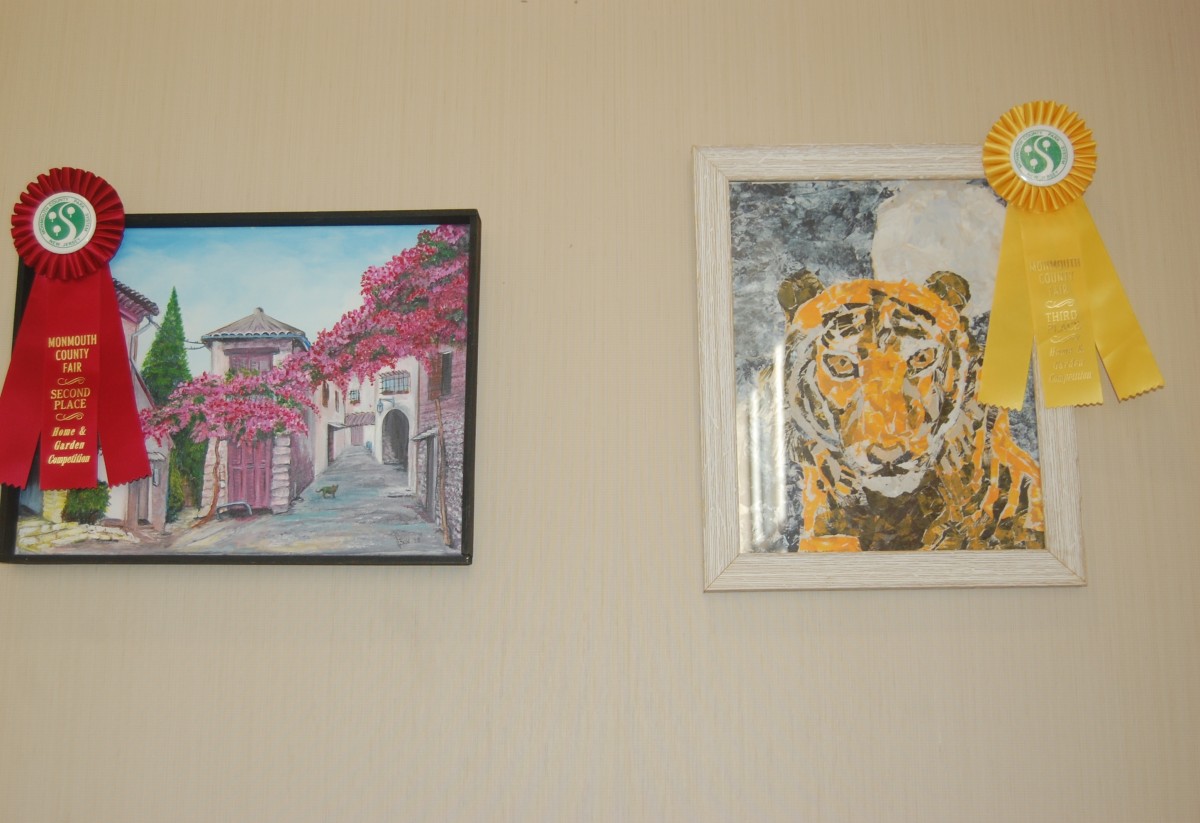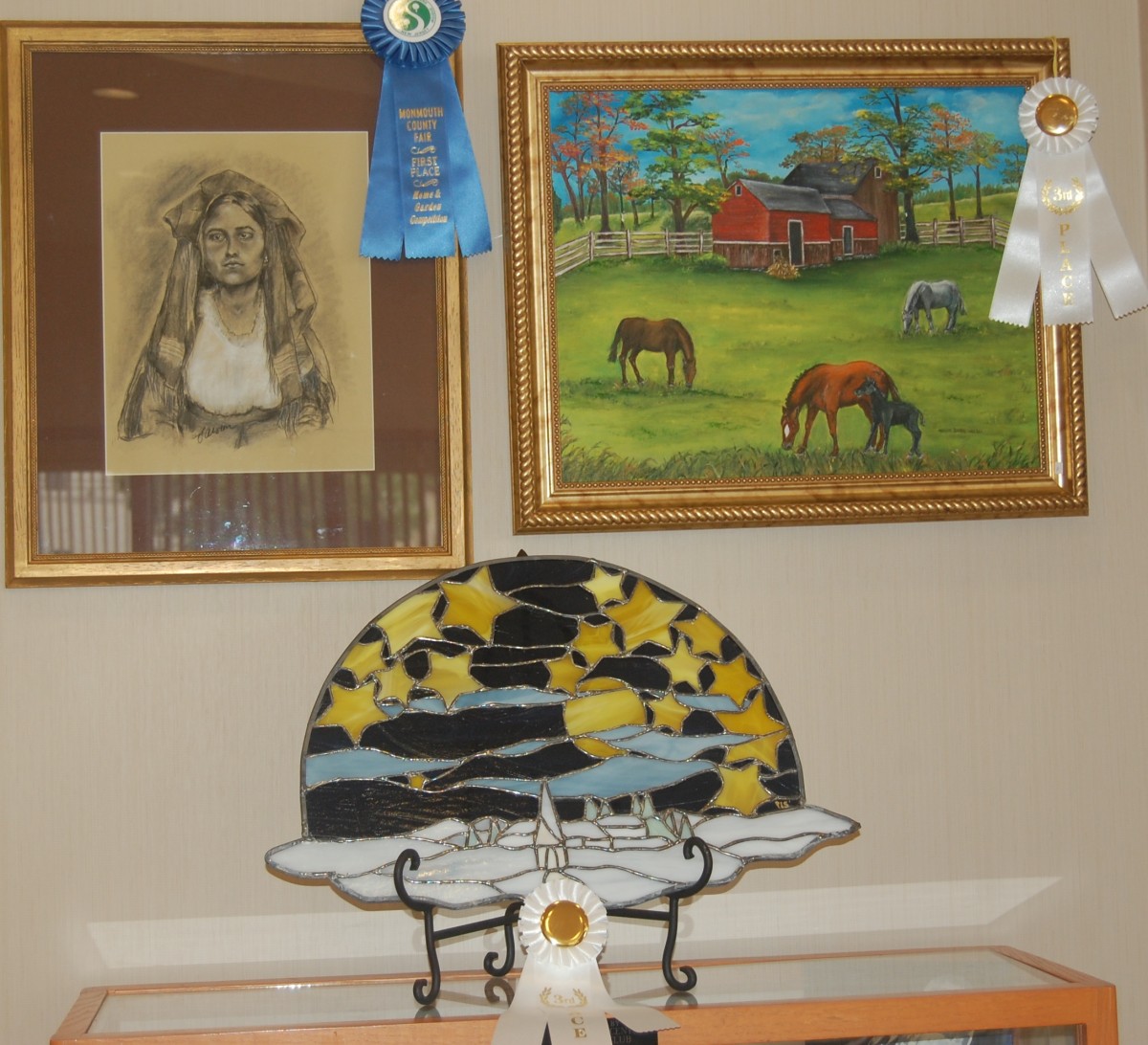 ---
"Volunteers – Exceptional People Extraordinary Hearts"
On Friday July 21, 2017 Neptune Senior Center Staff honored their Senior Center volunteers at the Annual Volunteer Recognition Luncheon.
Senior Center Volunteers donated over 10,000 hours of volunteer time over the last year.  We were honored to have a number of dignitaries in attendance,   Committeeman and Senior Center Liason Robert Lane, Committeewoman Carol Rizzo, Freeholder Director Lillian Burry, Freeholder Deputy Director John P. Curley, Freeholders Tom Arnone and Serena DiMasio and our Assemblyman Eric Houghtaling.  Proclamations as well as certificates recognizing our hard working volunteers were presented.
Director Brian Butch presented the families of Vic D'Anna and Sally Krum with certificates.  They were also given their volunteer name plates.  Vic and Sally were long time active members of the Senior Center and both were well loved by our seniors and staff.
Volunteers were given gifts and also received some door prizes in recognition of their hard work and dedication.  
The delicious lunch was catered by La Lupa Di Roma and entertainment was provided by Neptune's own local DJ Tom Lynch.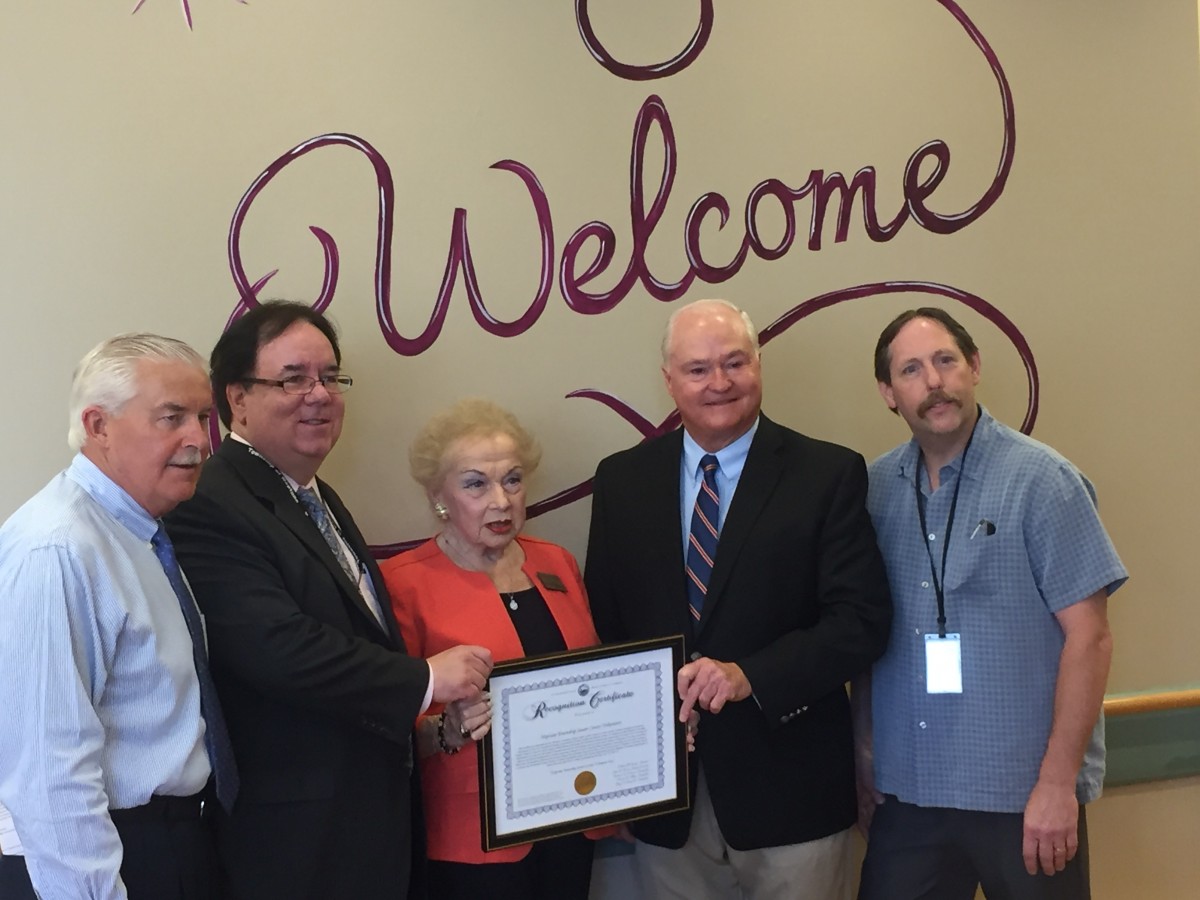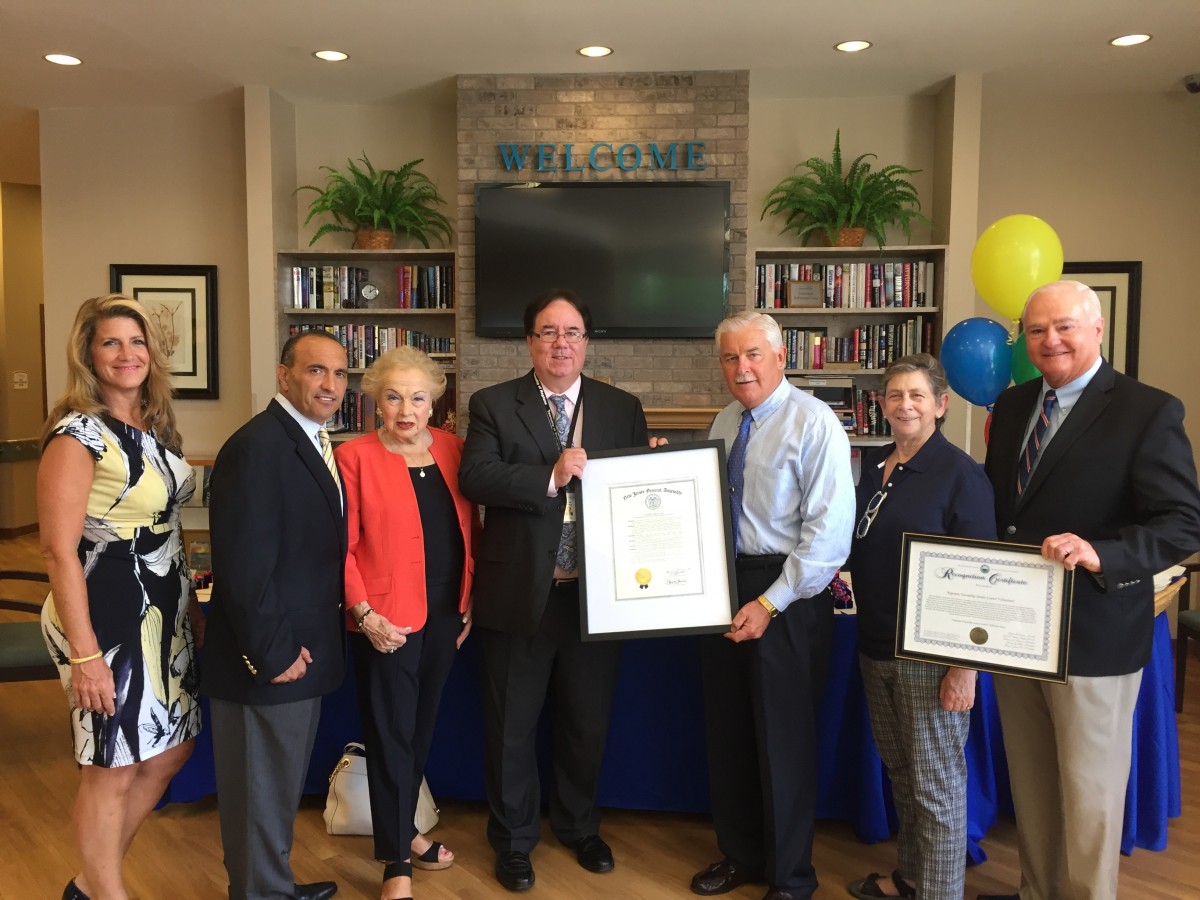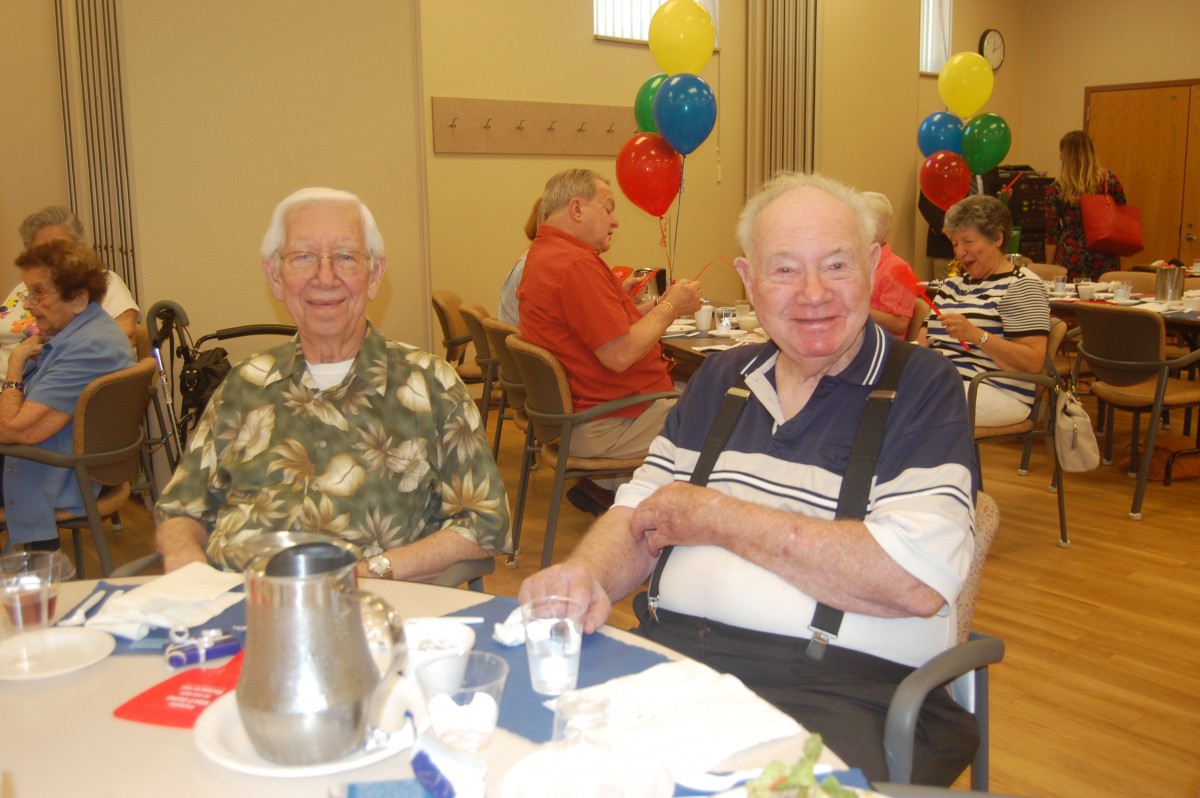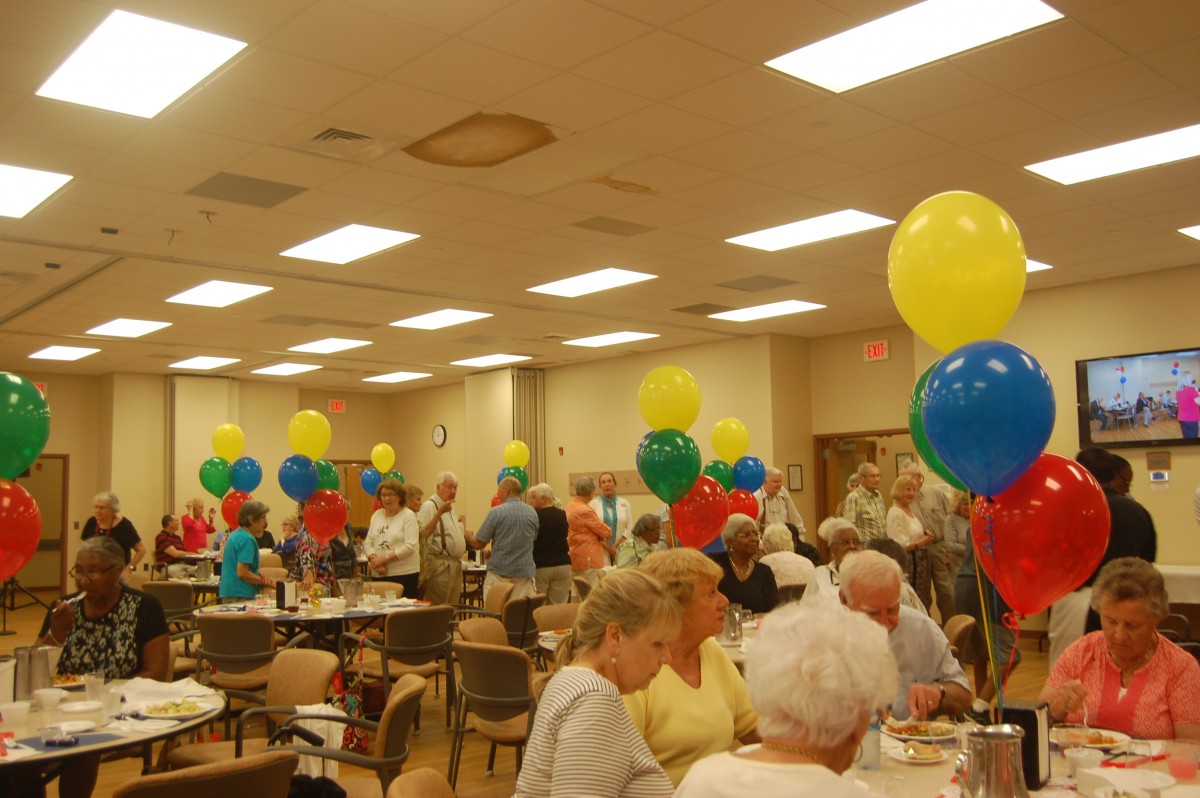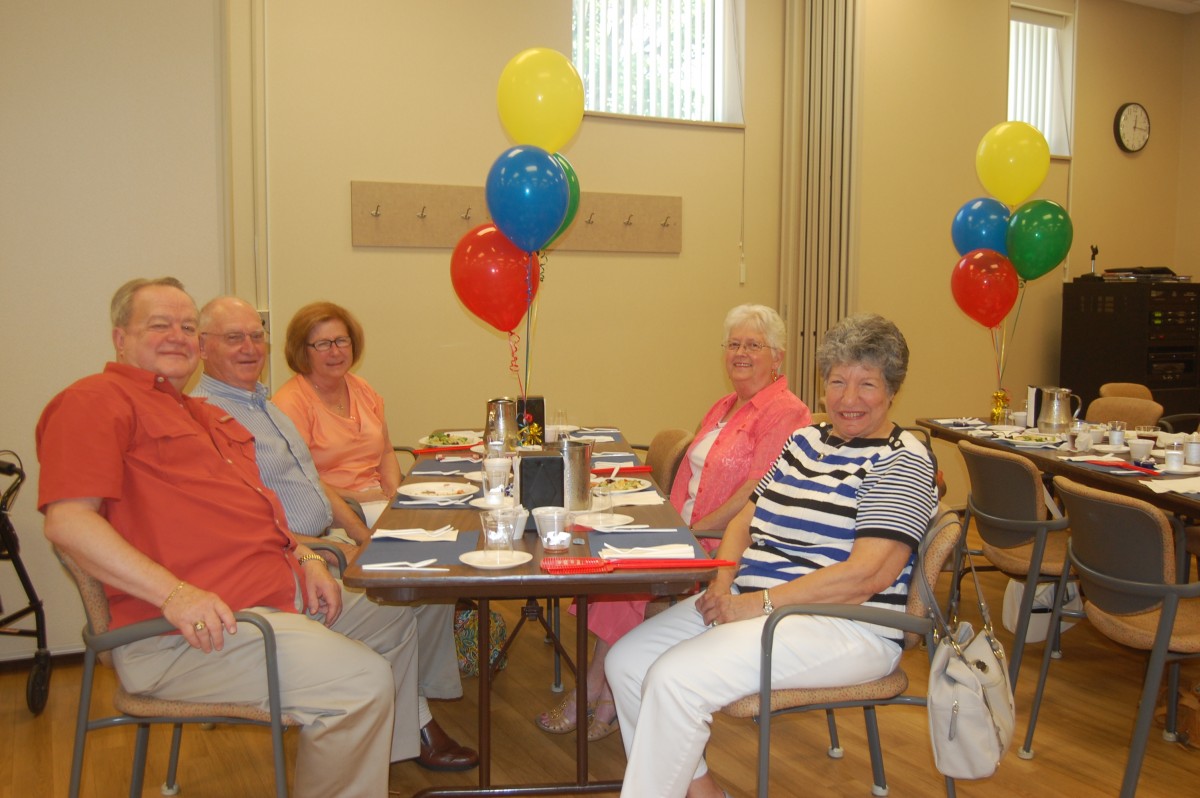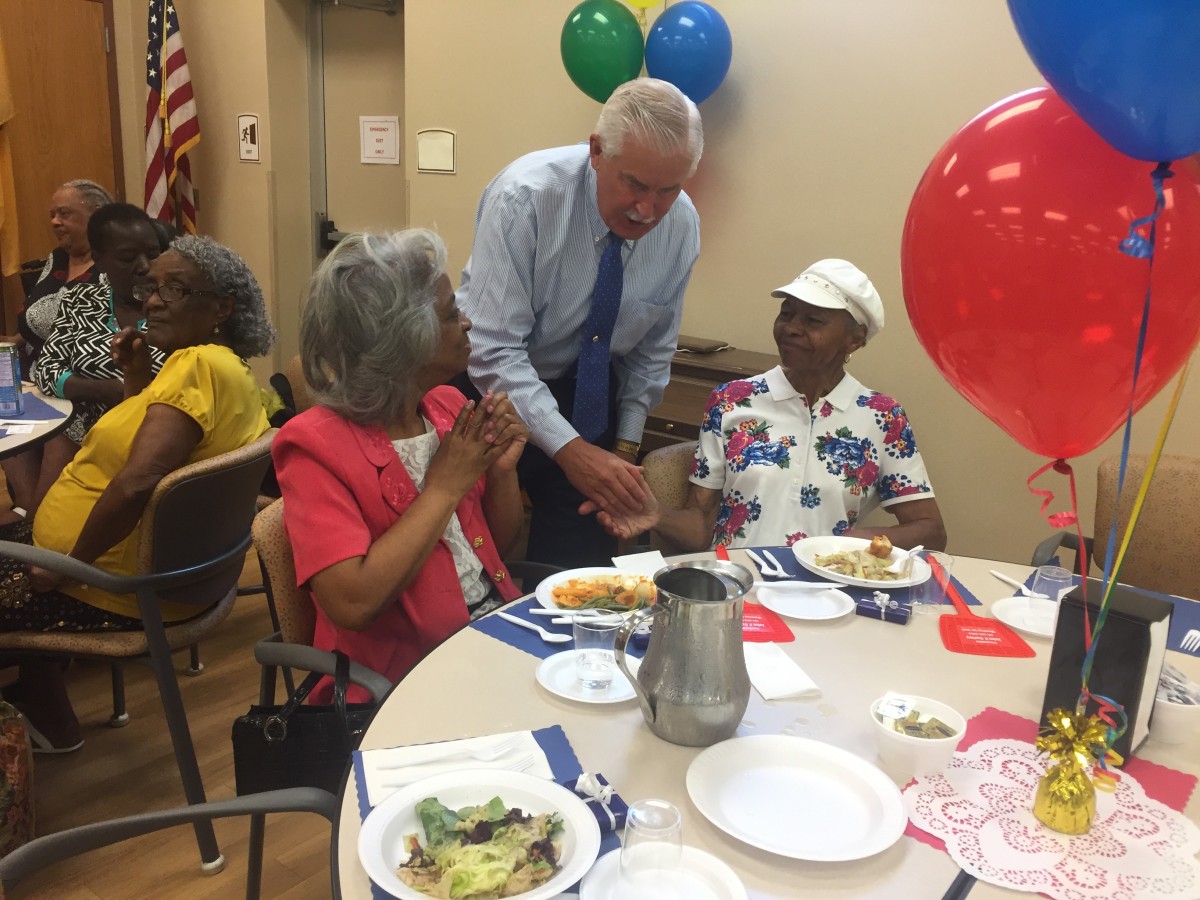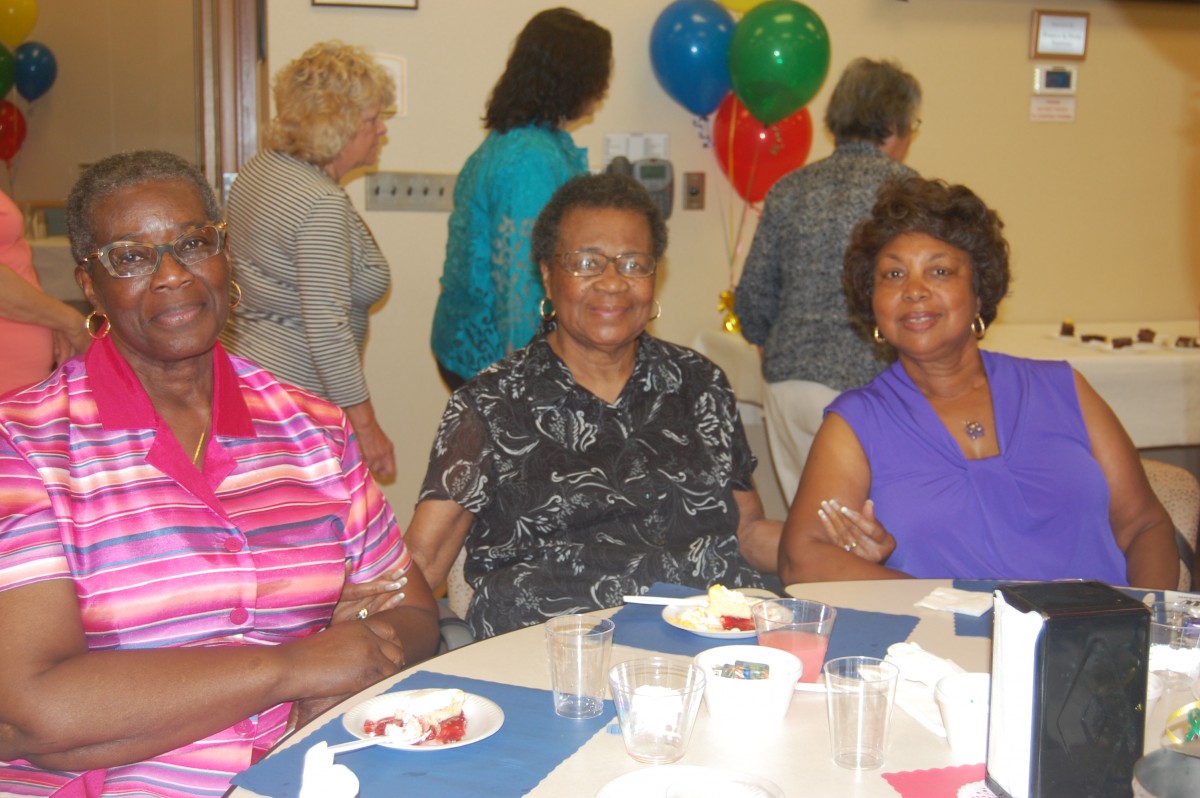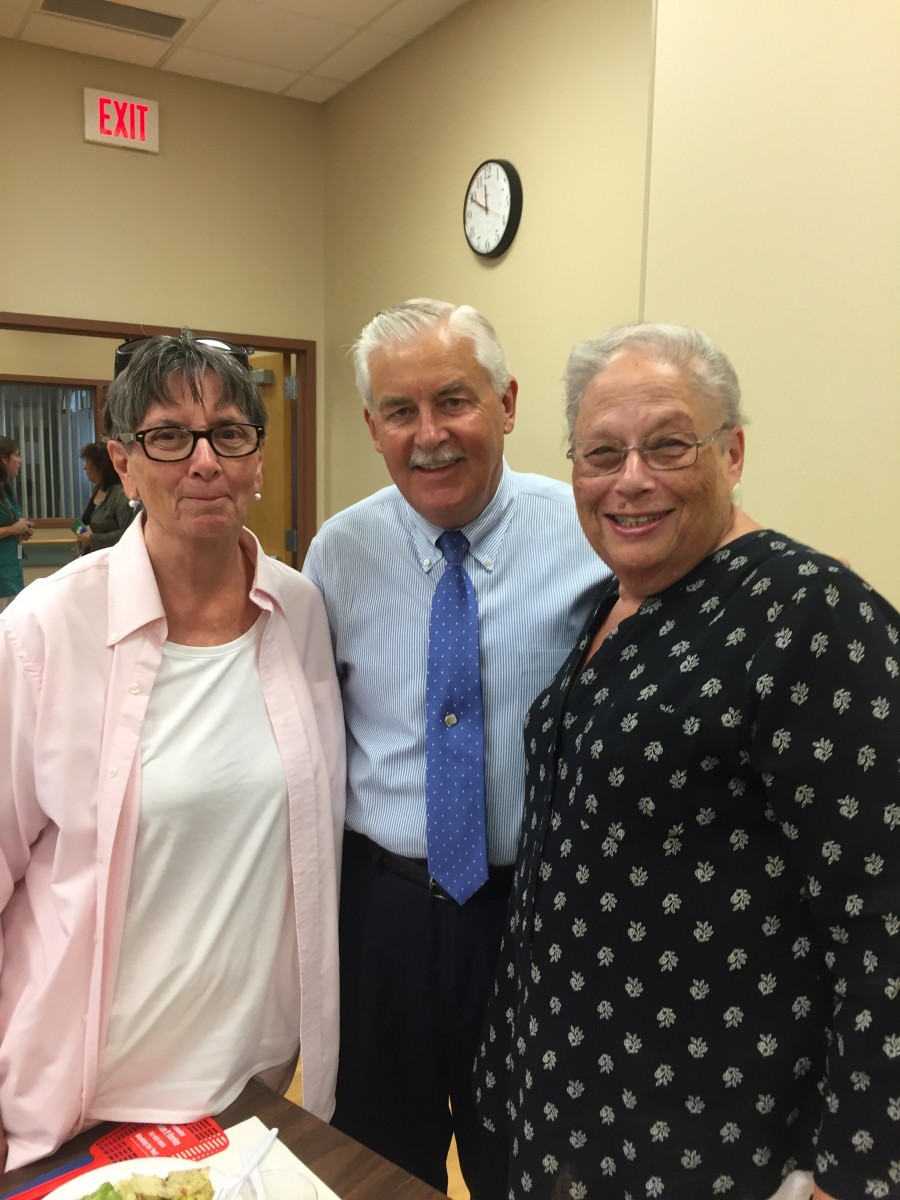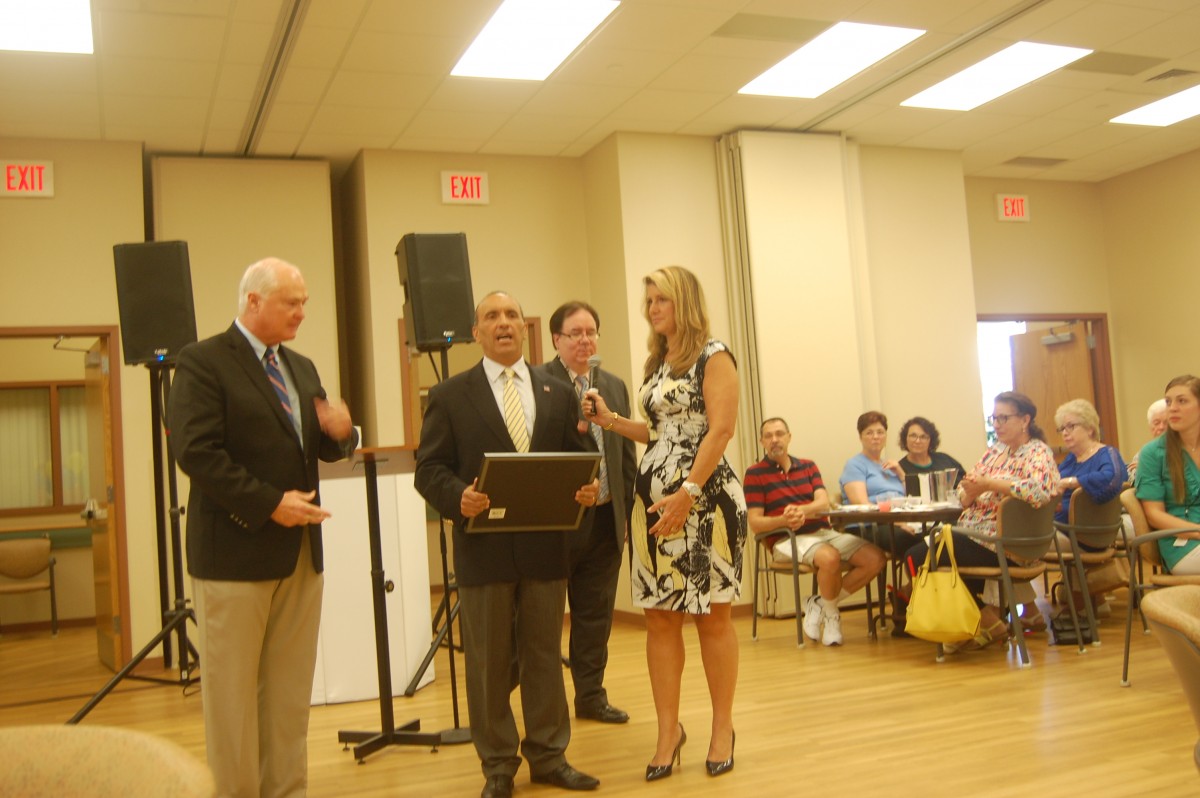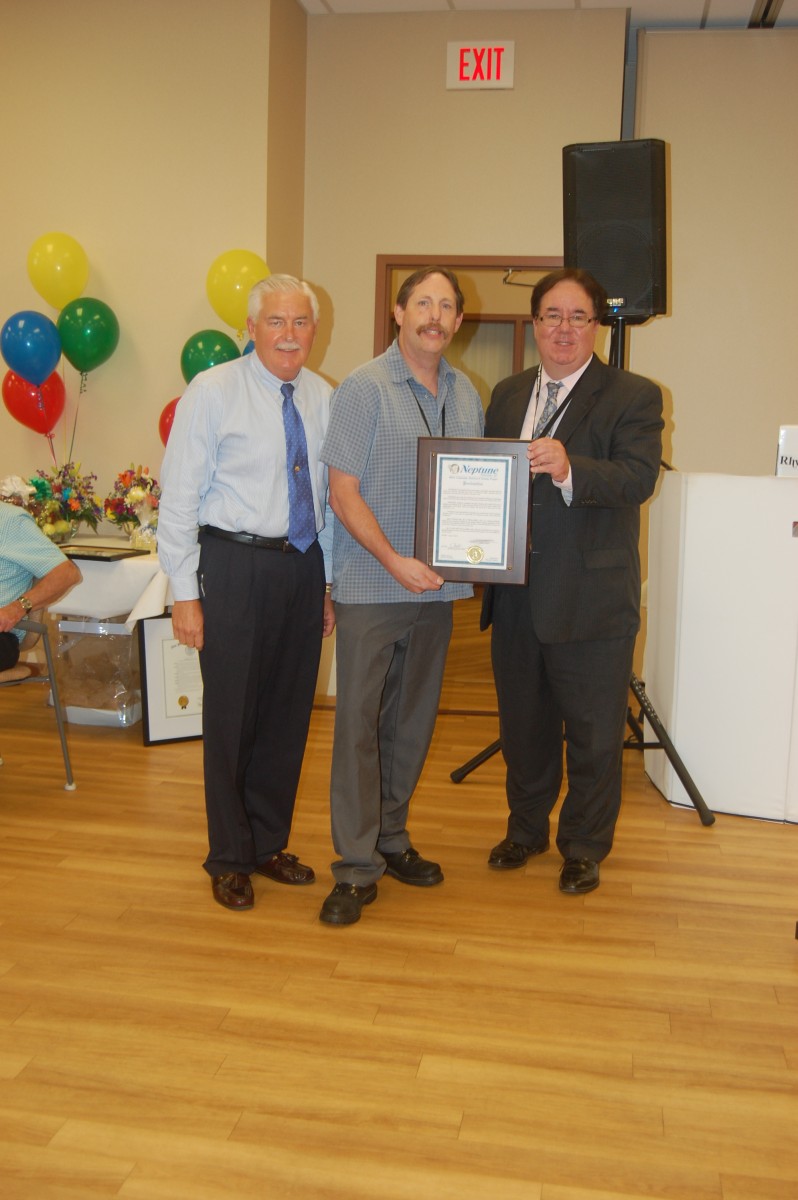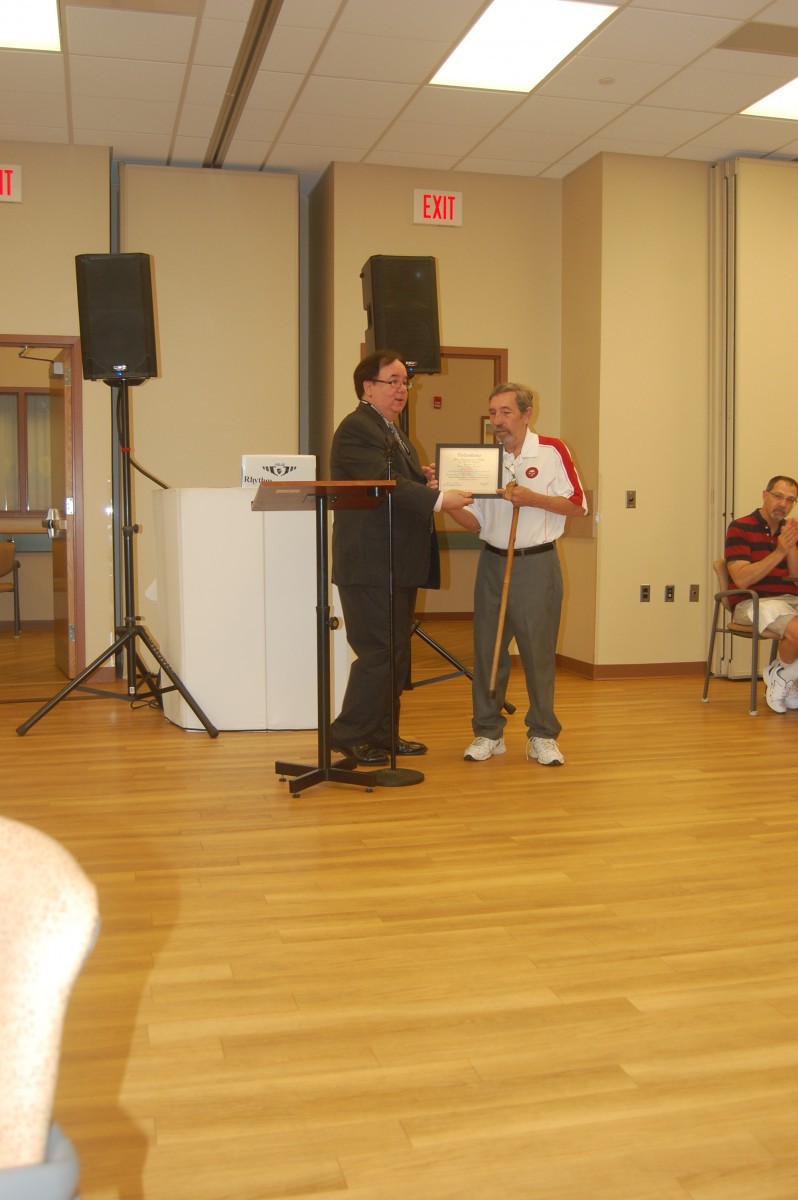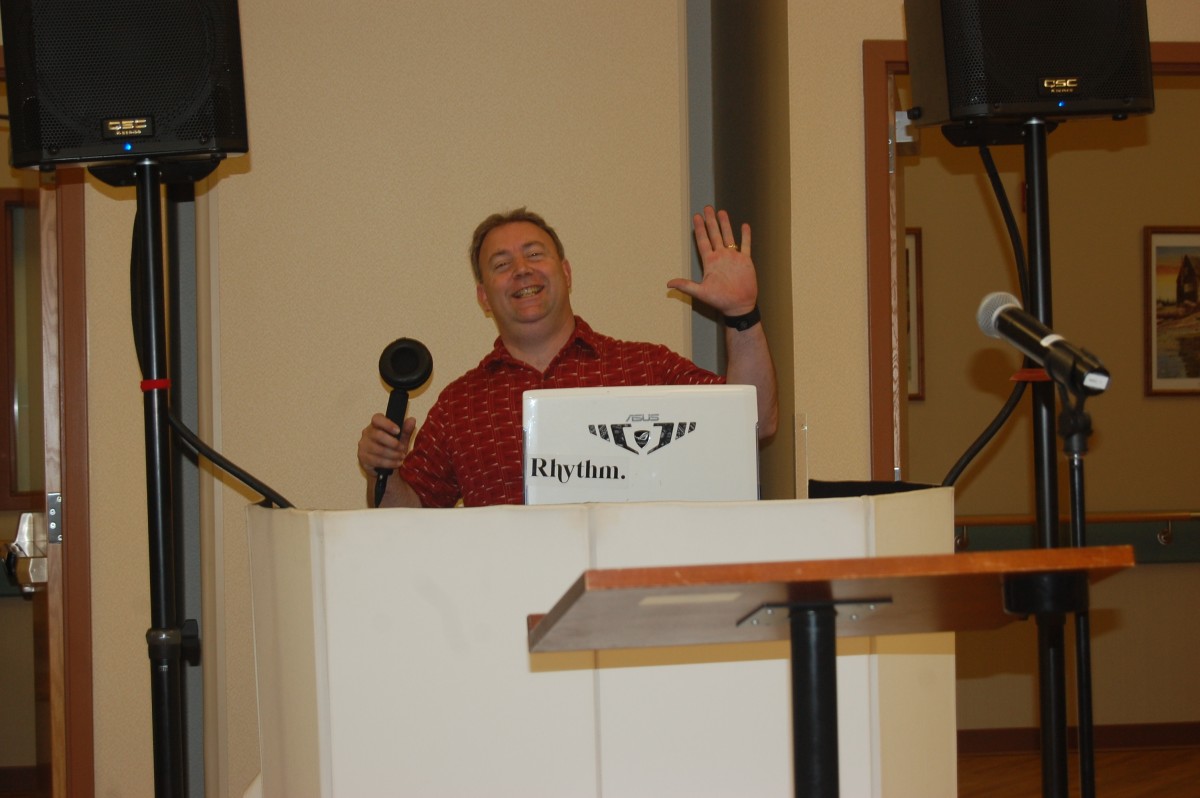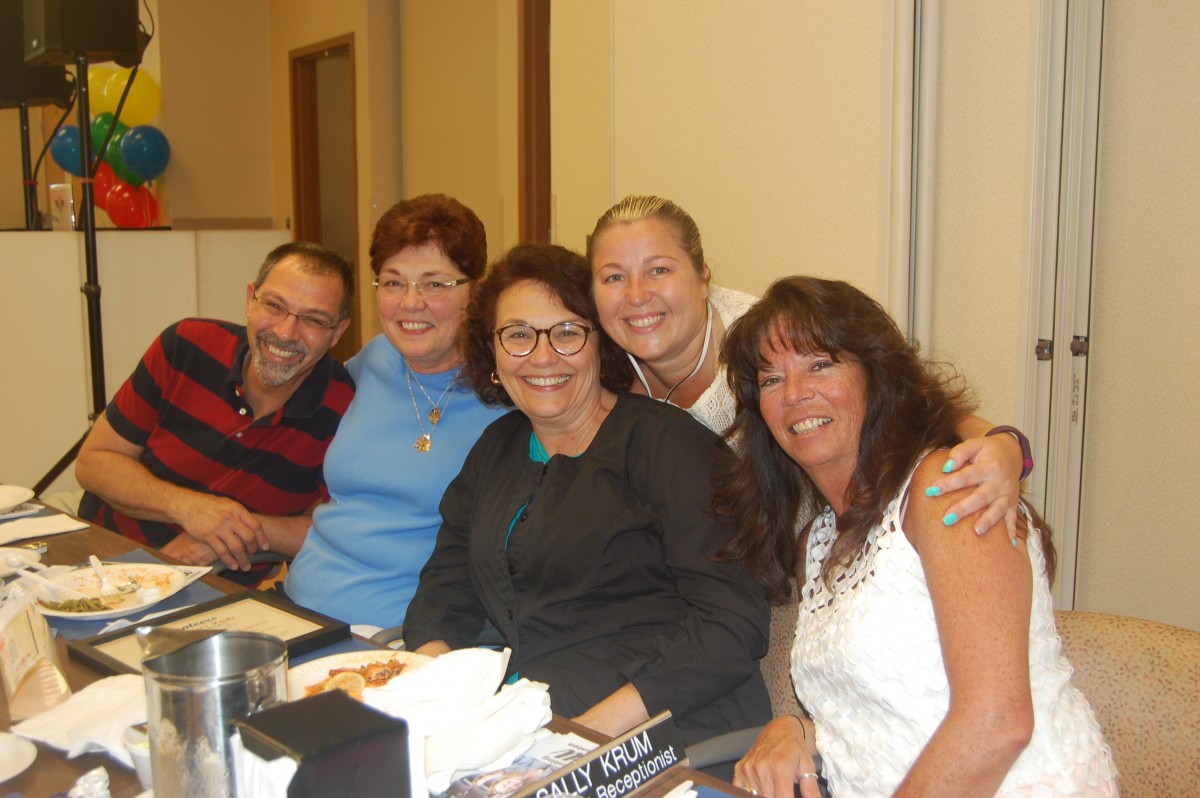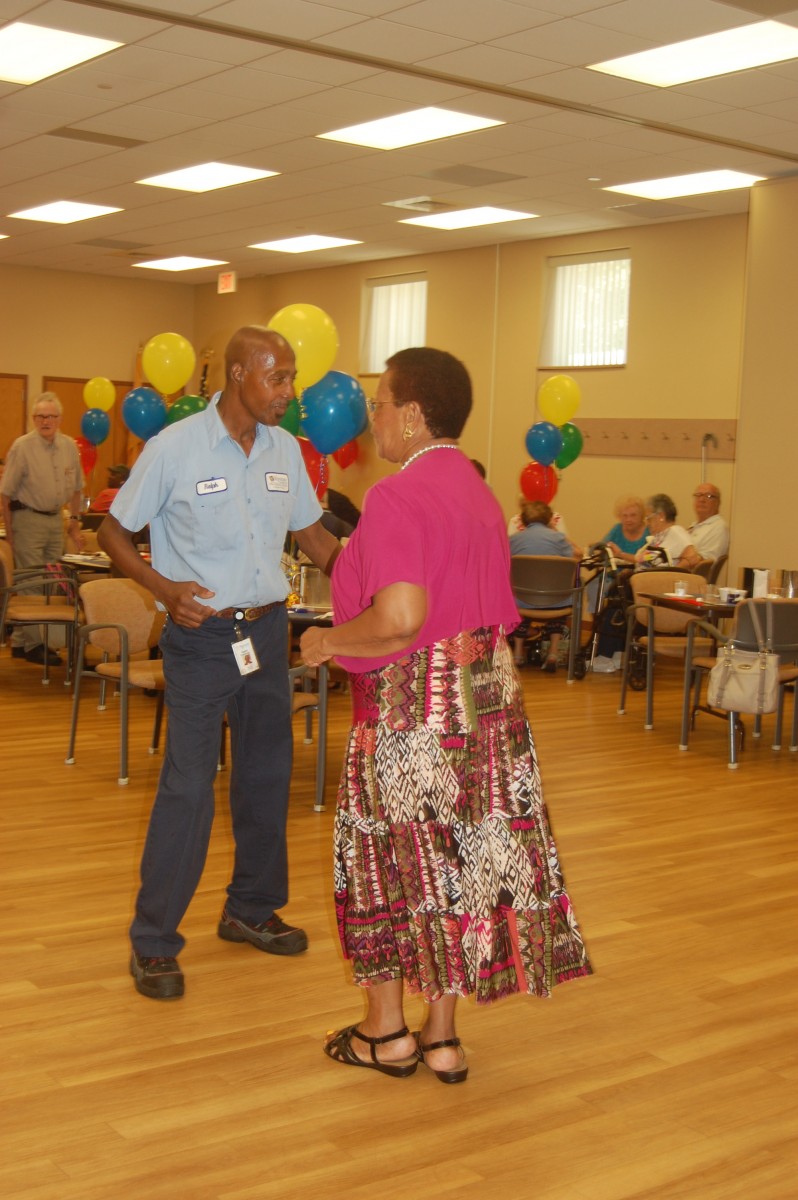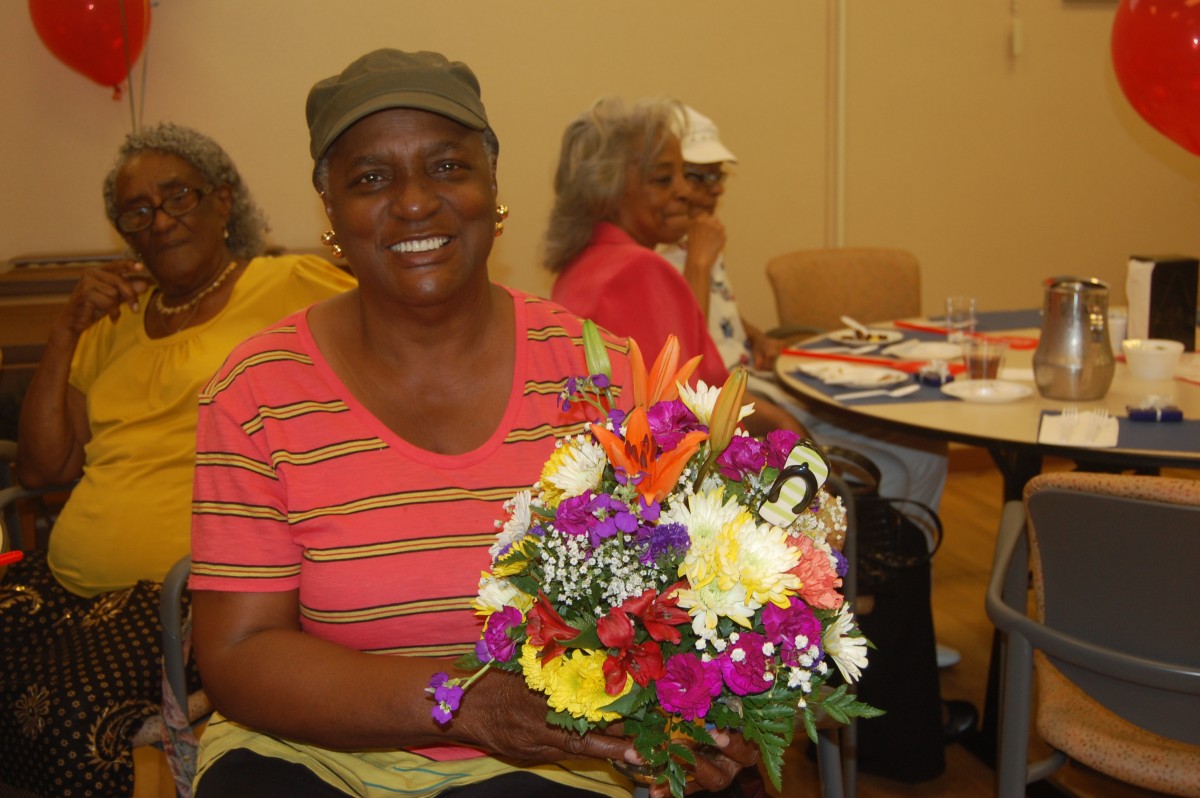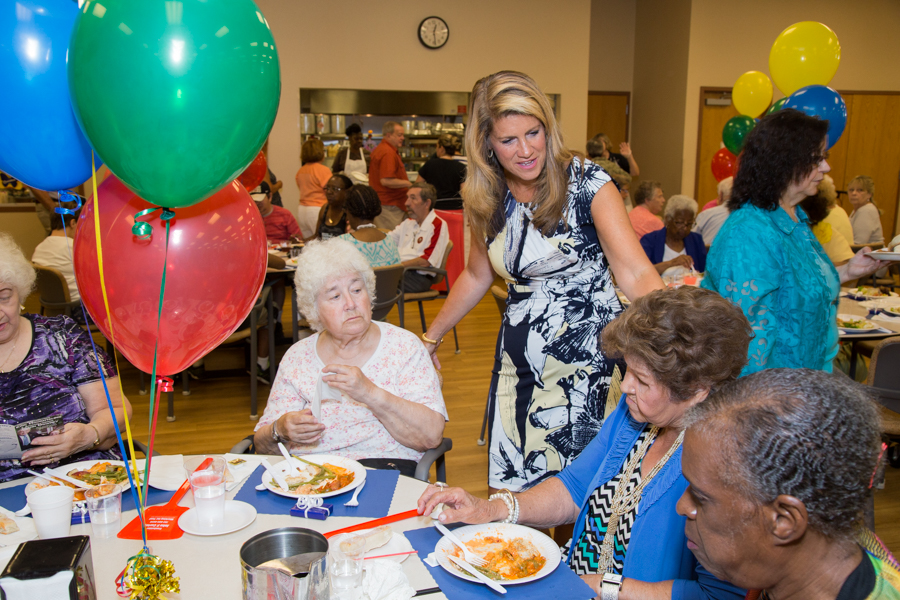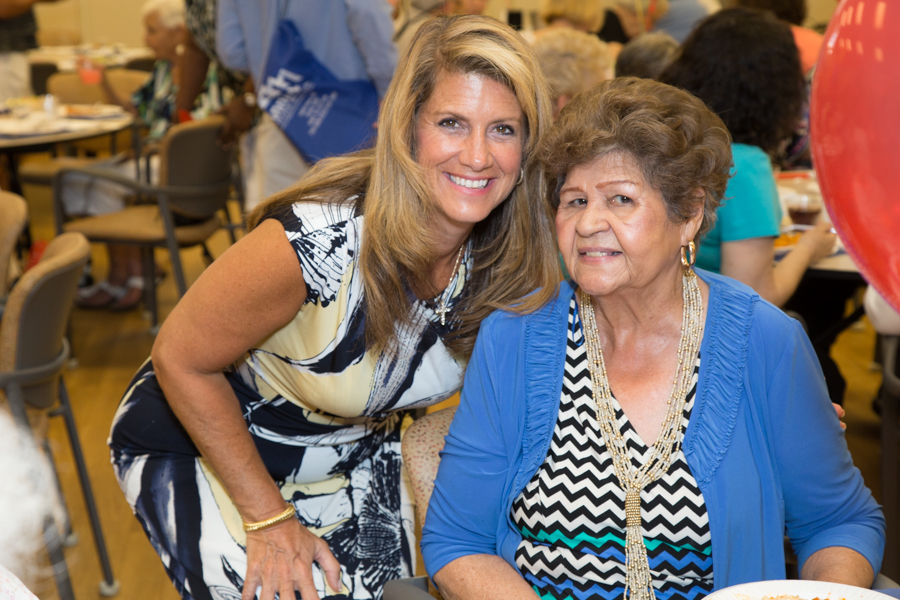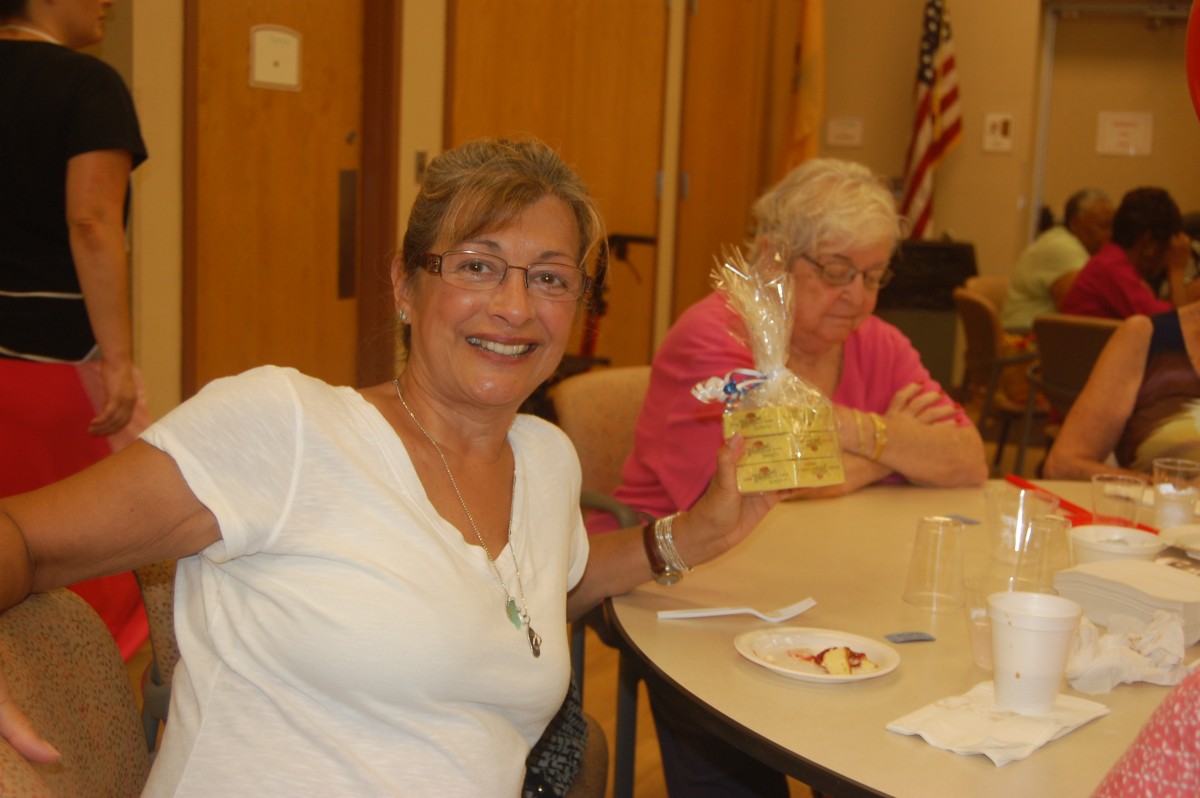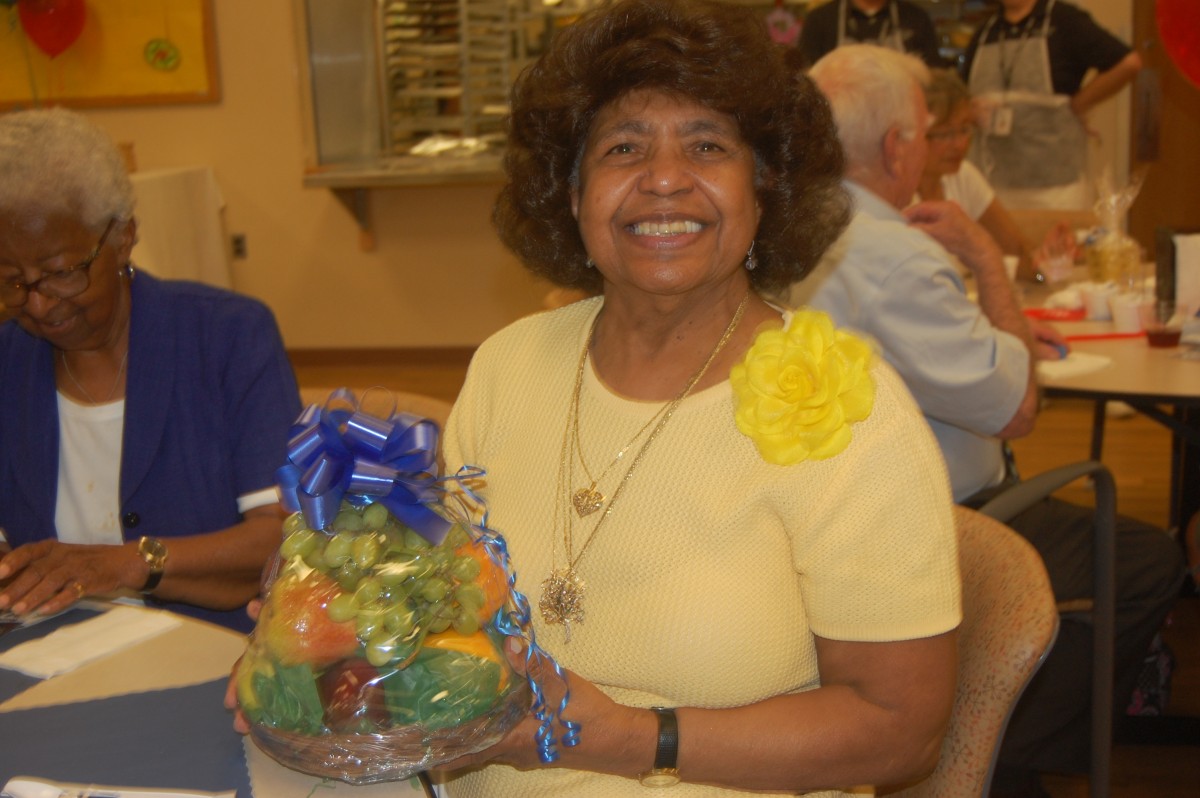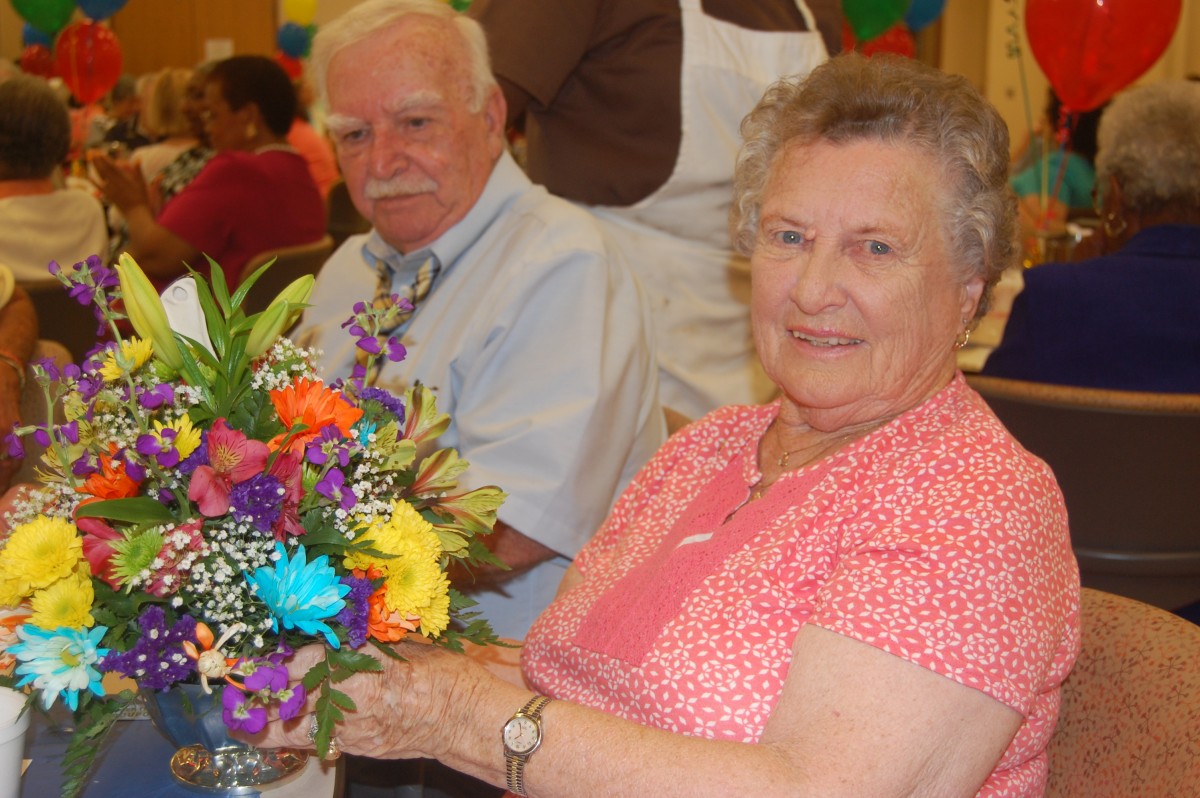 ---
"LIGHTS, CAMERA, ACTION"
On Friday July 8th Senior Center participants and parents enjoyed a special summer recital entitled, "Lights, Camera, Action" here at the Center.
The dance recital was presented by the Robin McGill's School of Dance, there were more than fifty of Robin's dance students from all ages that performed a fabulous show.  We are grateful to these children, they are like a ray of sunshine!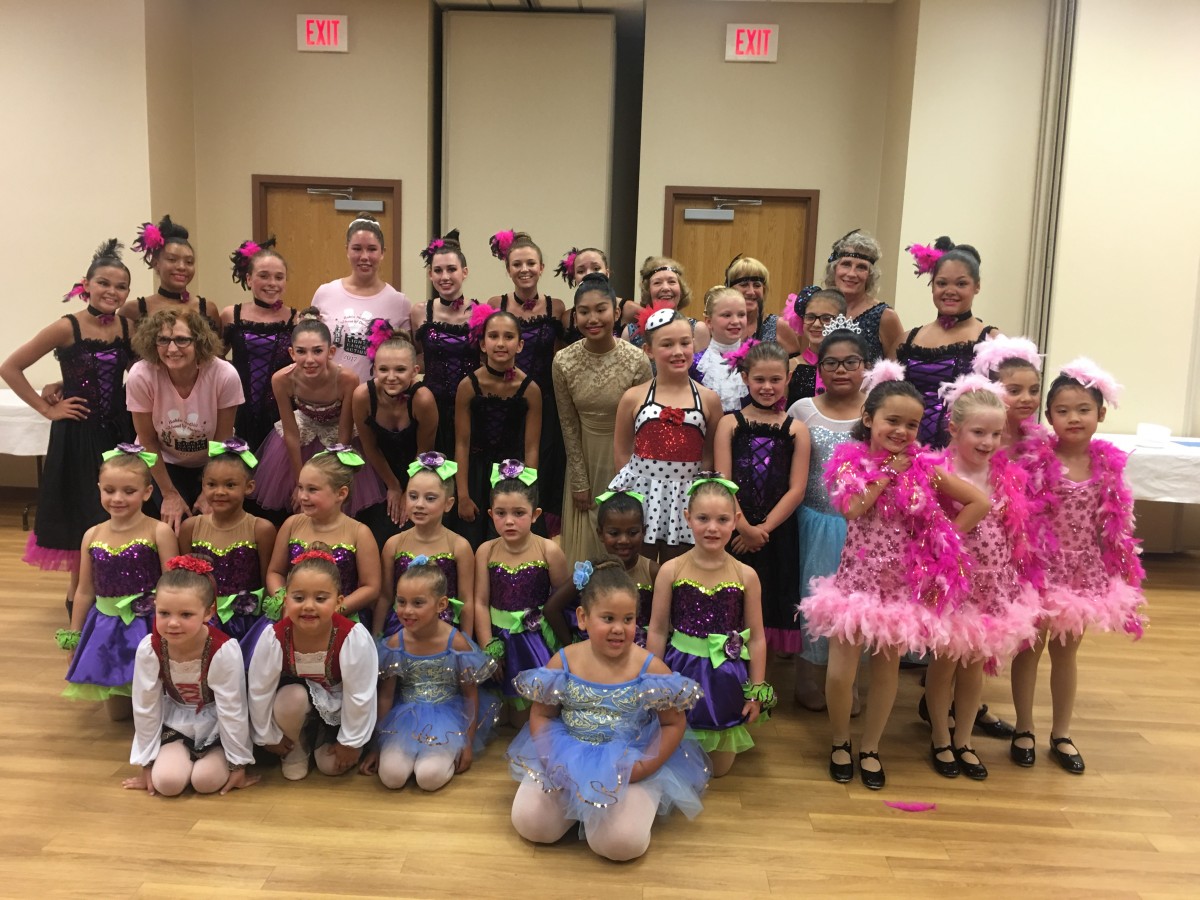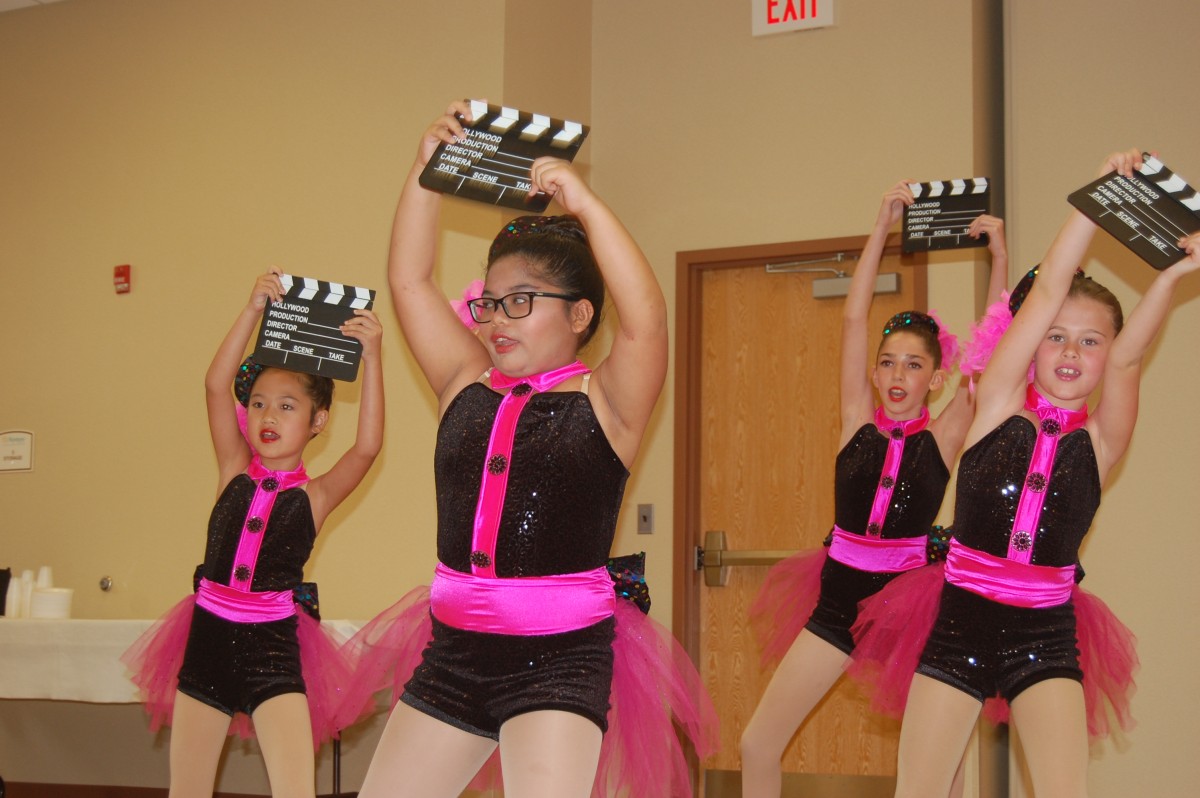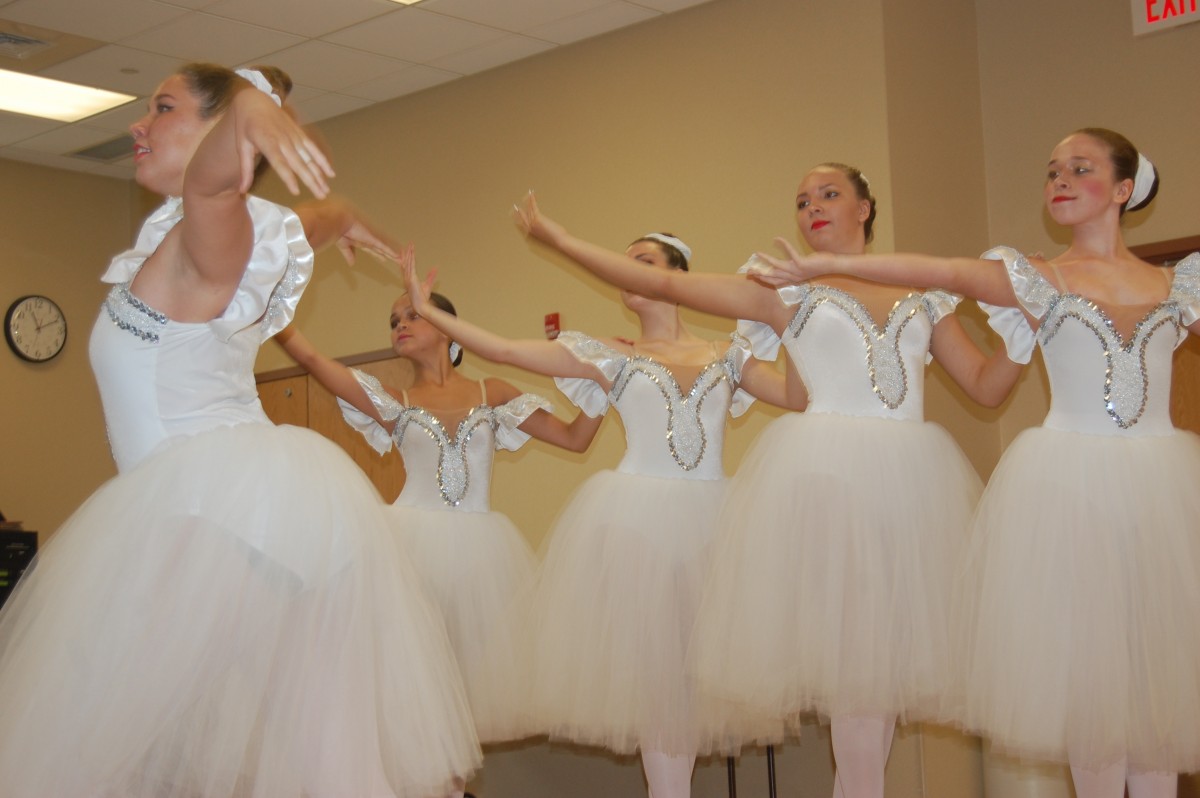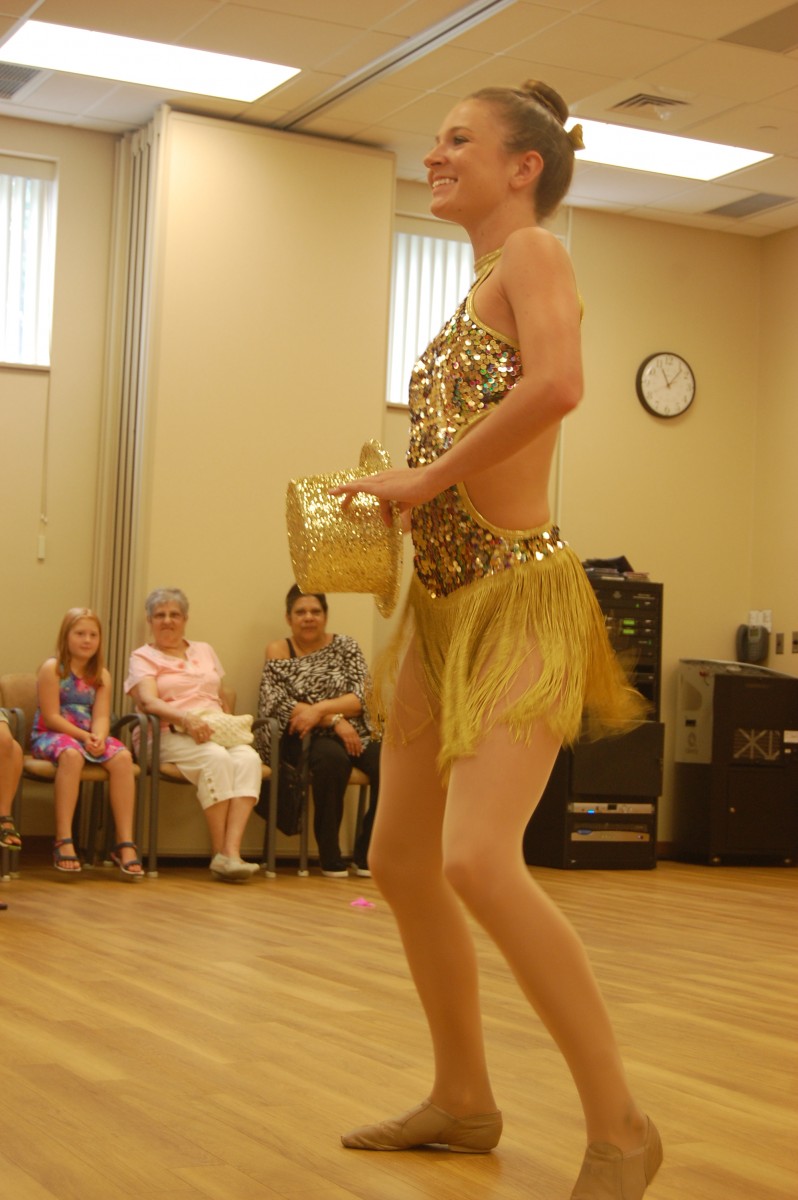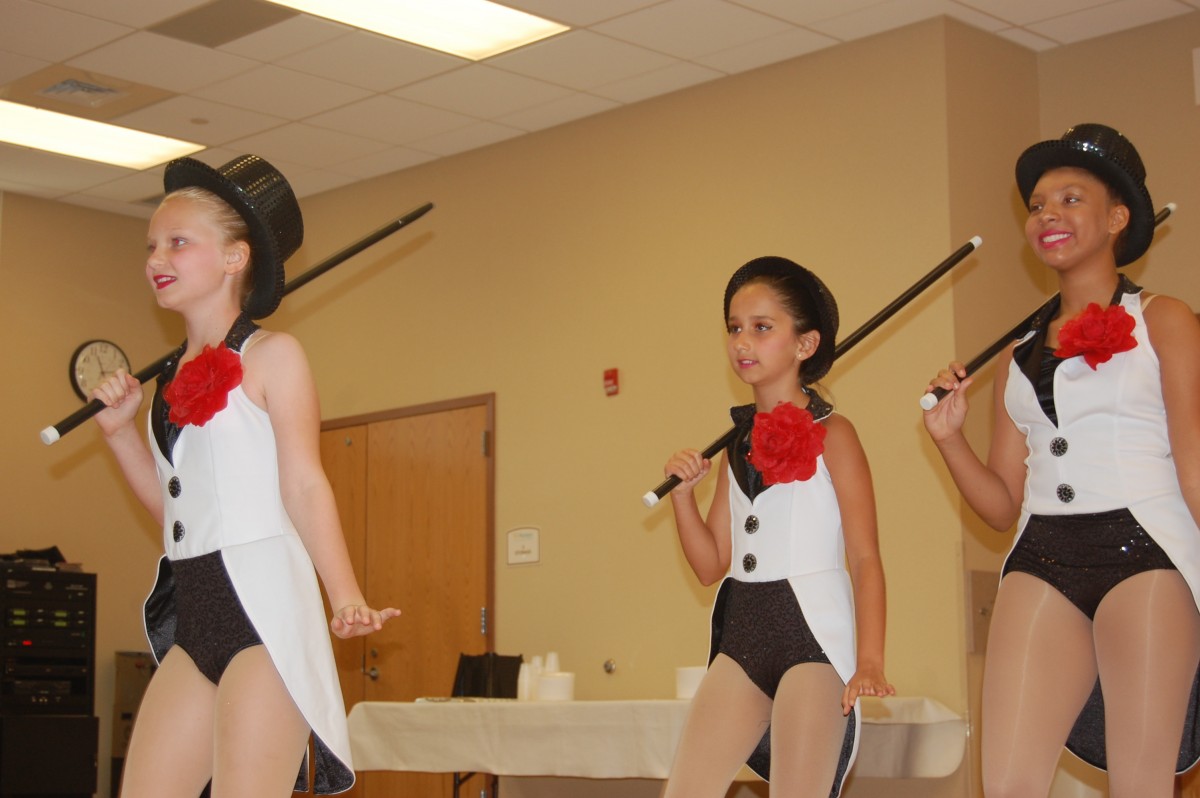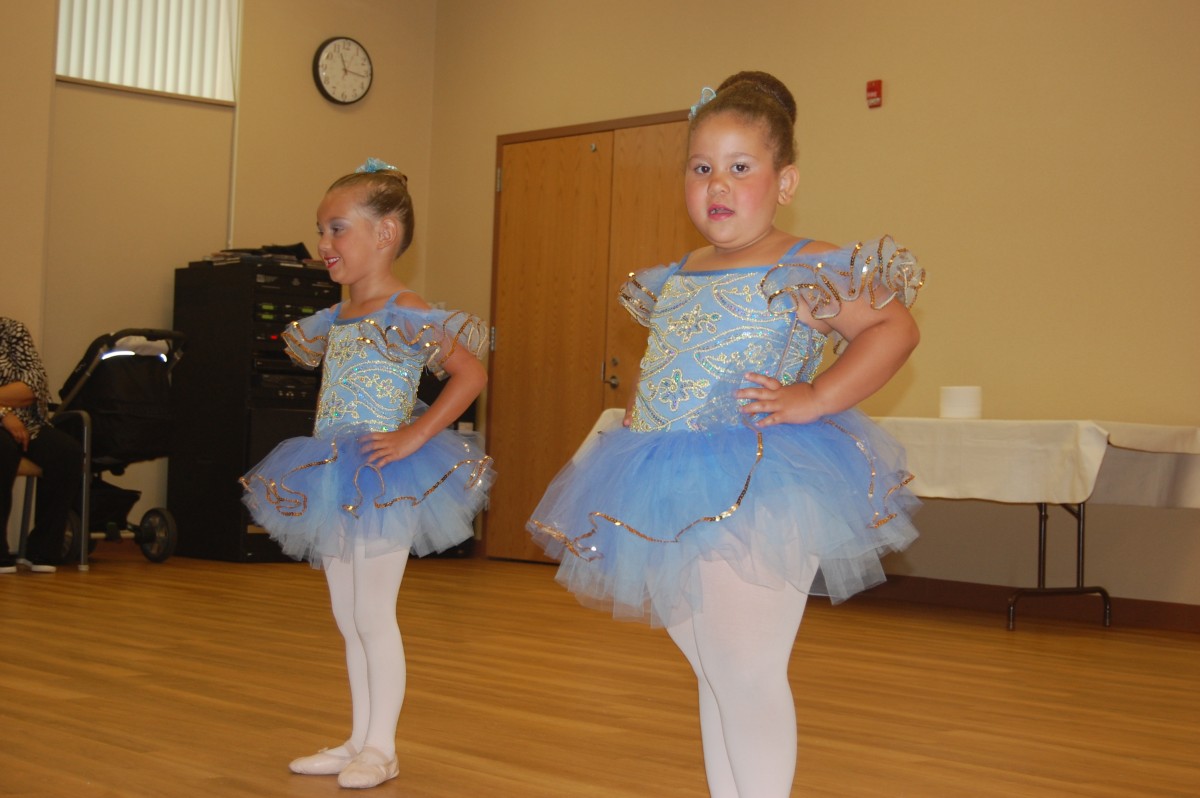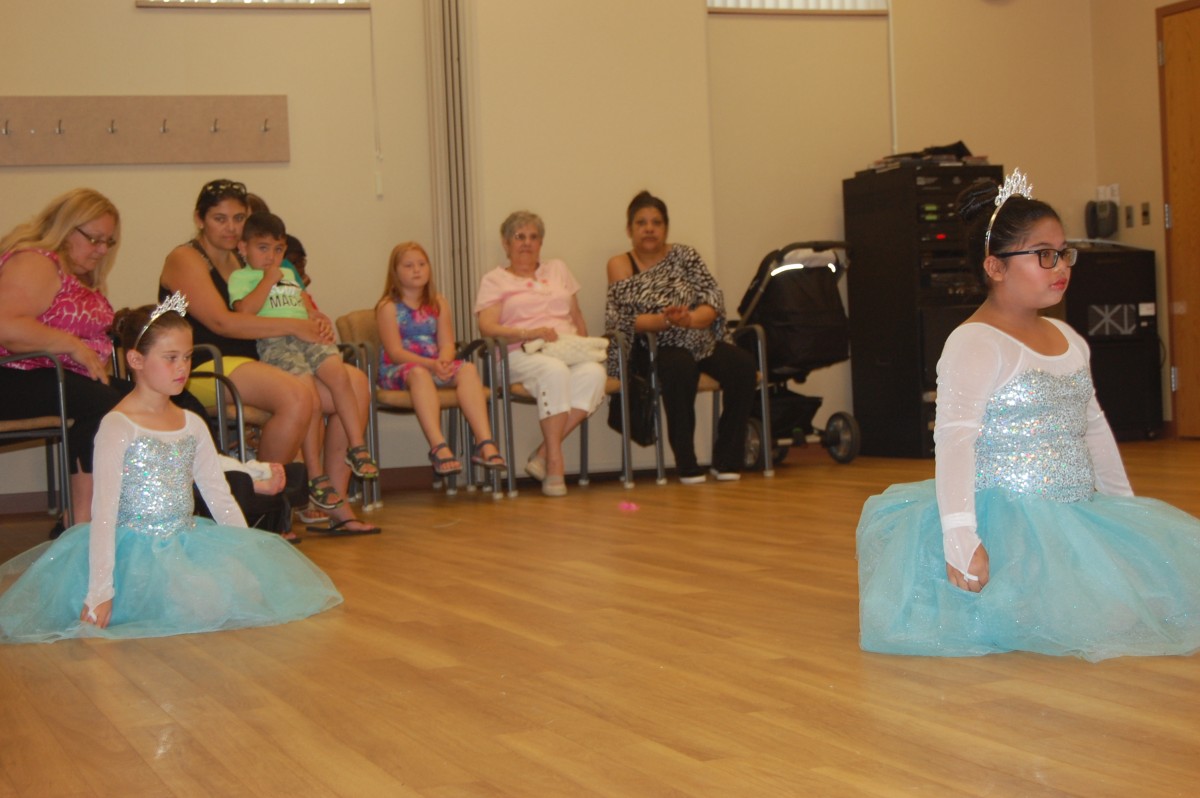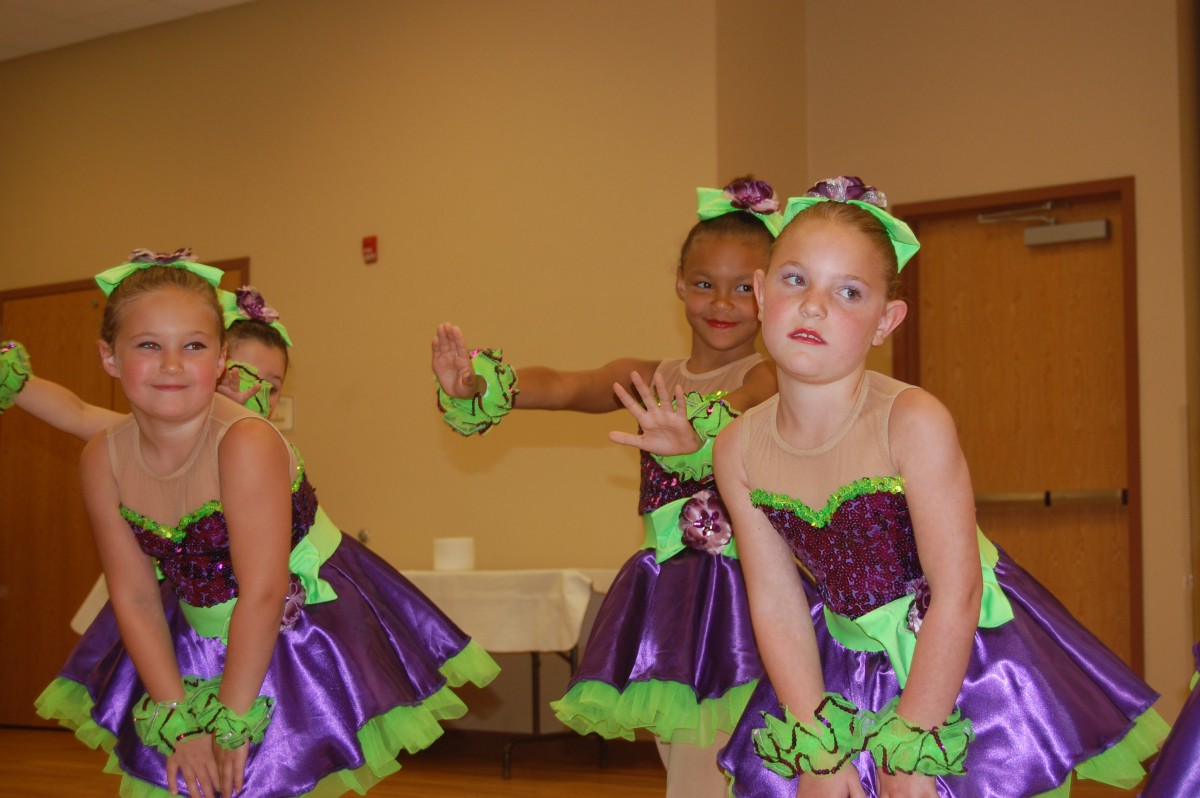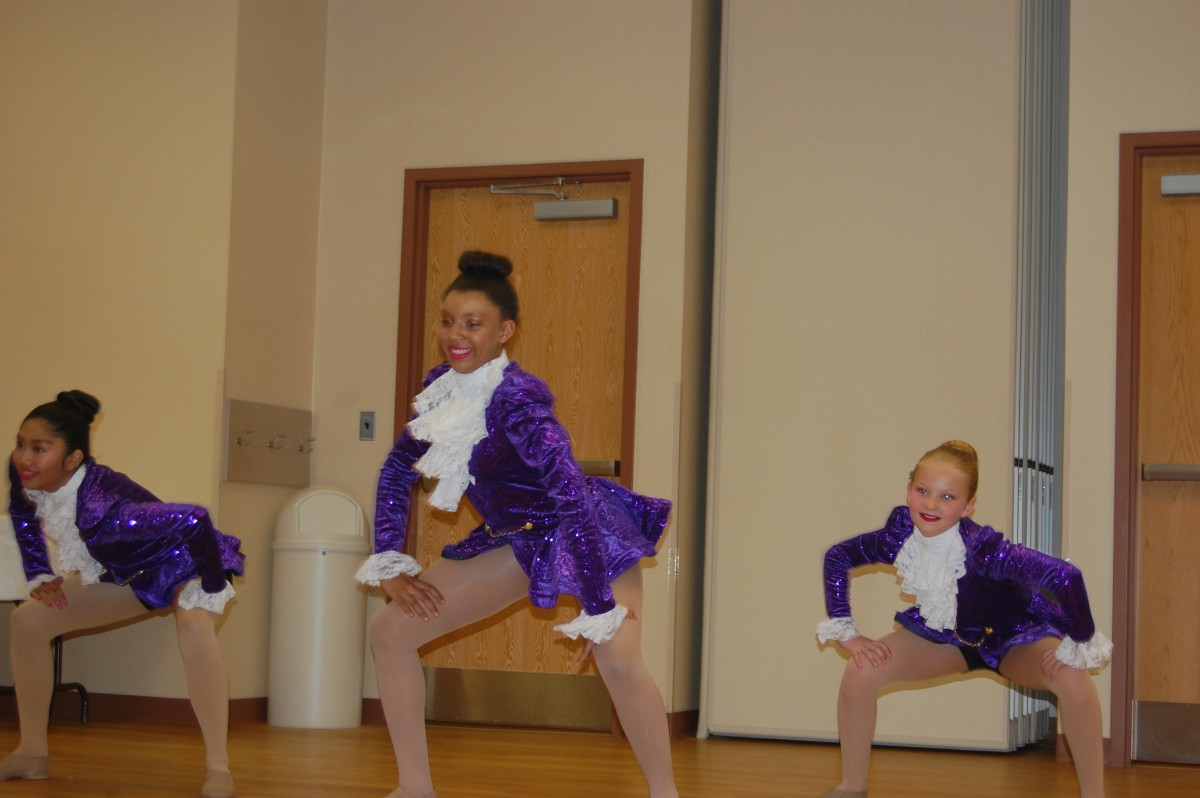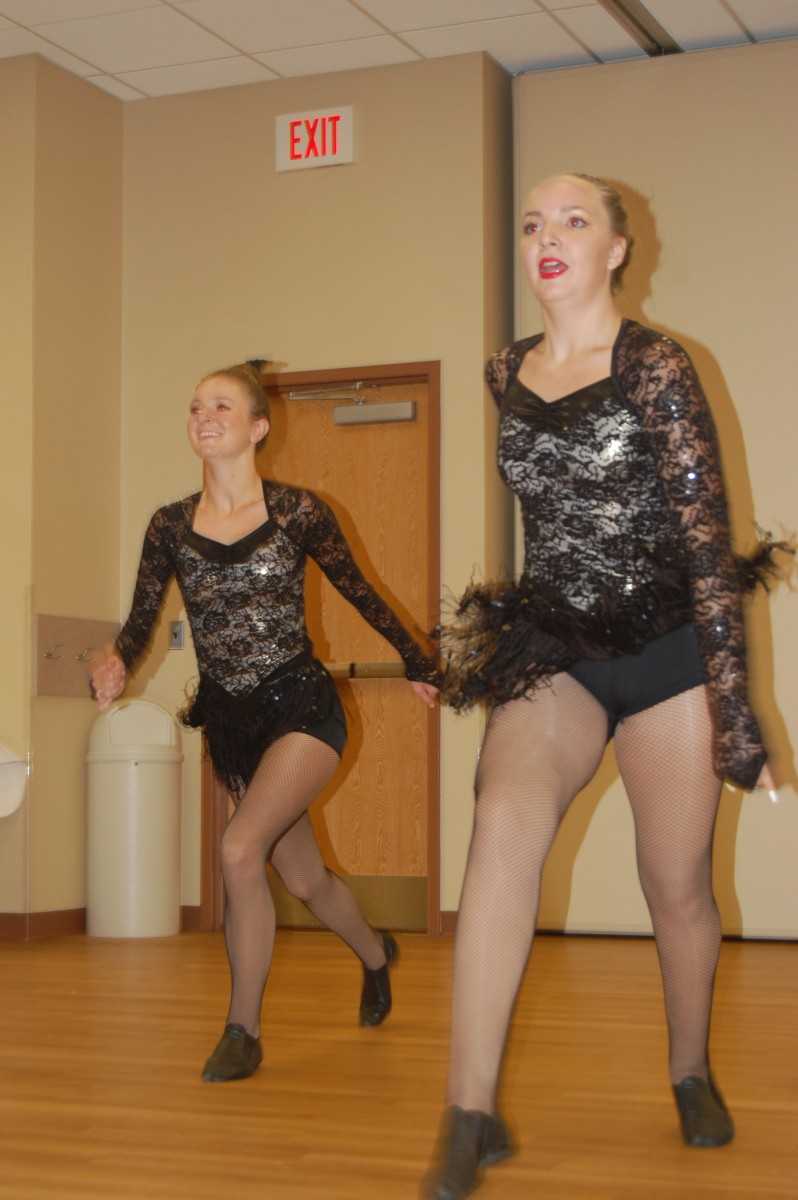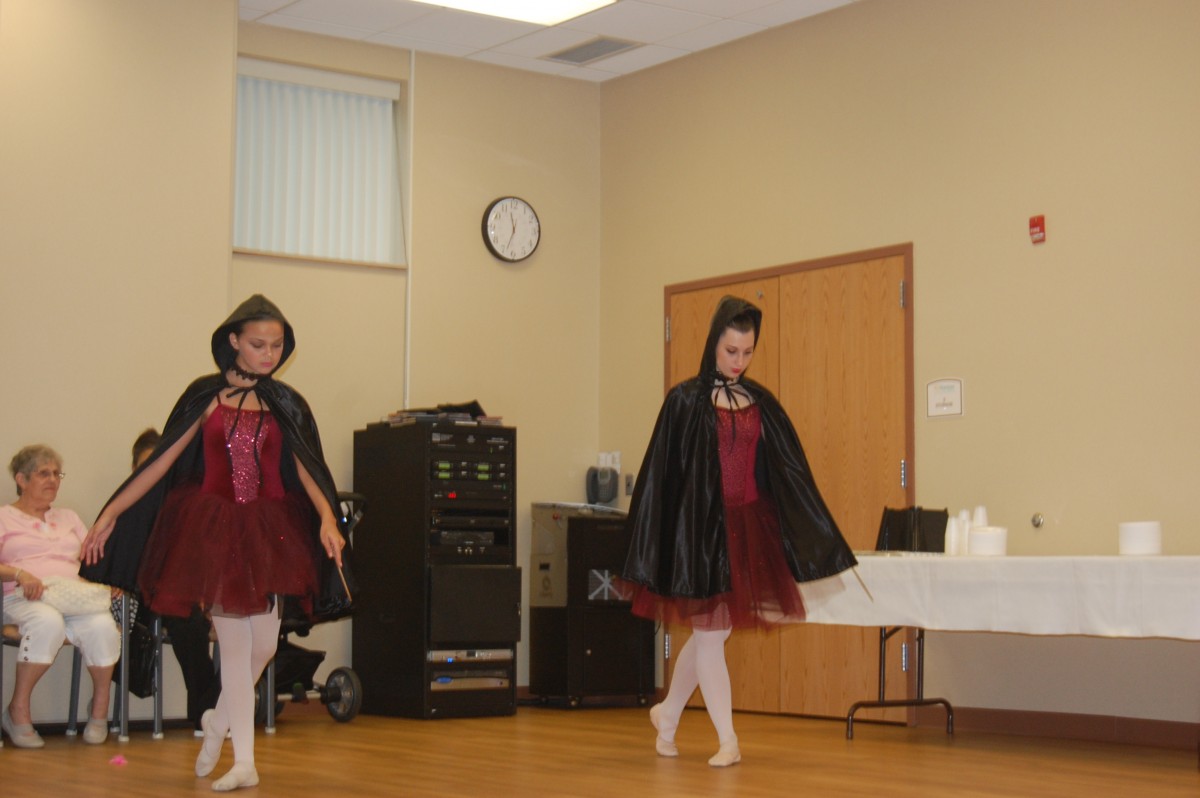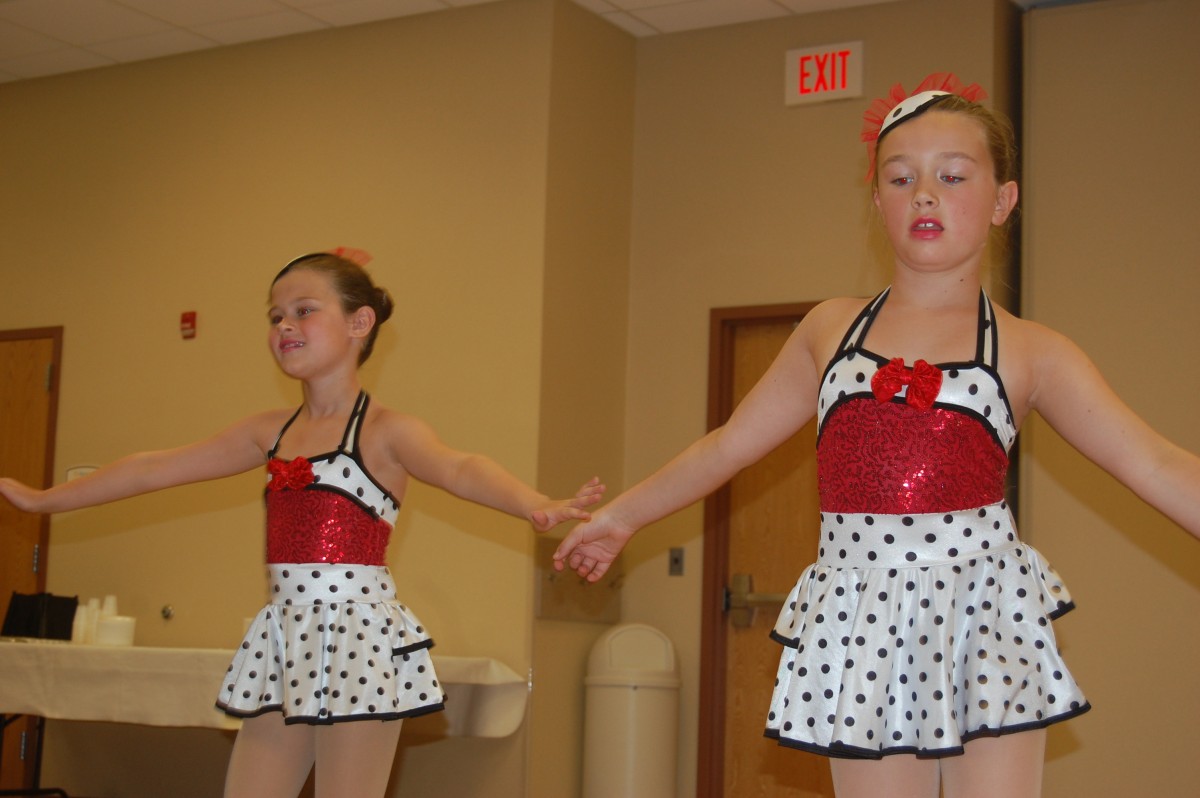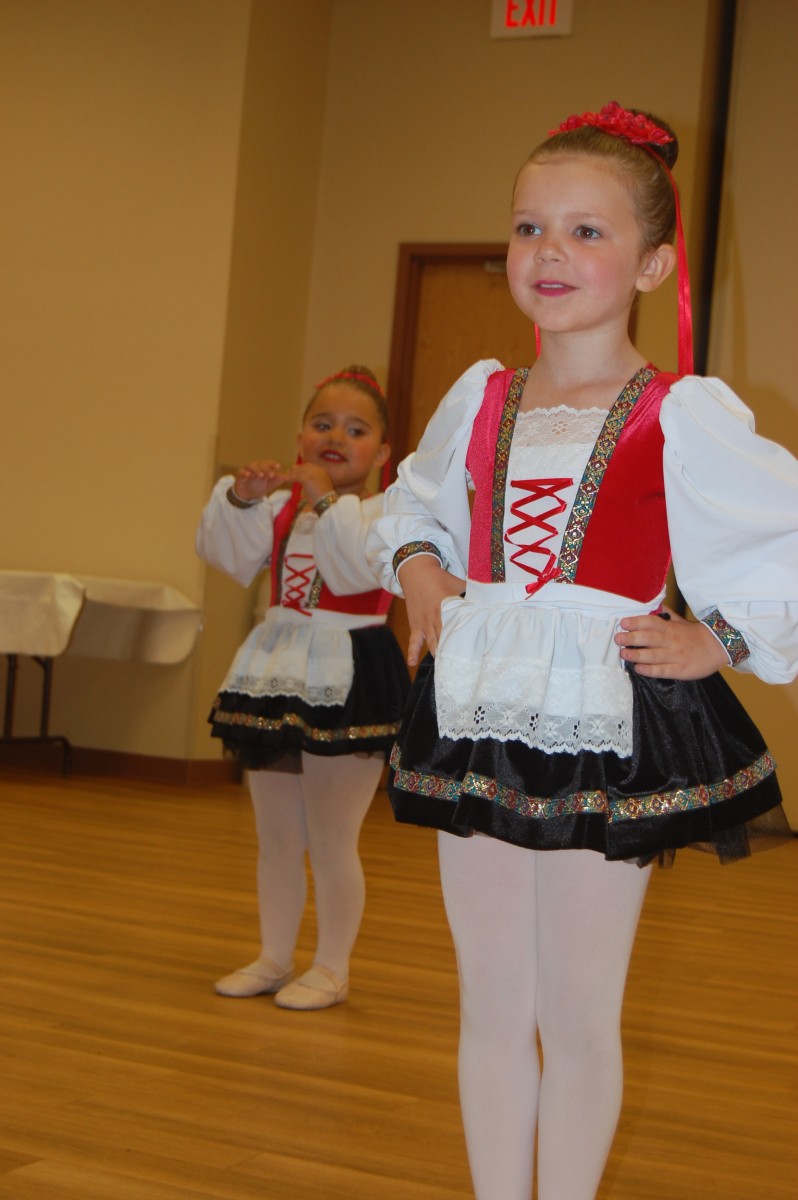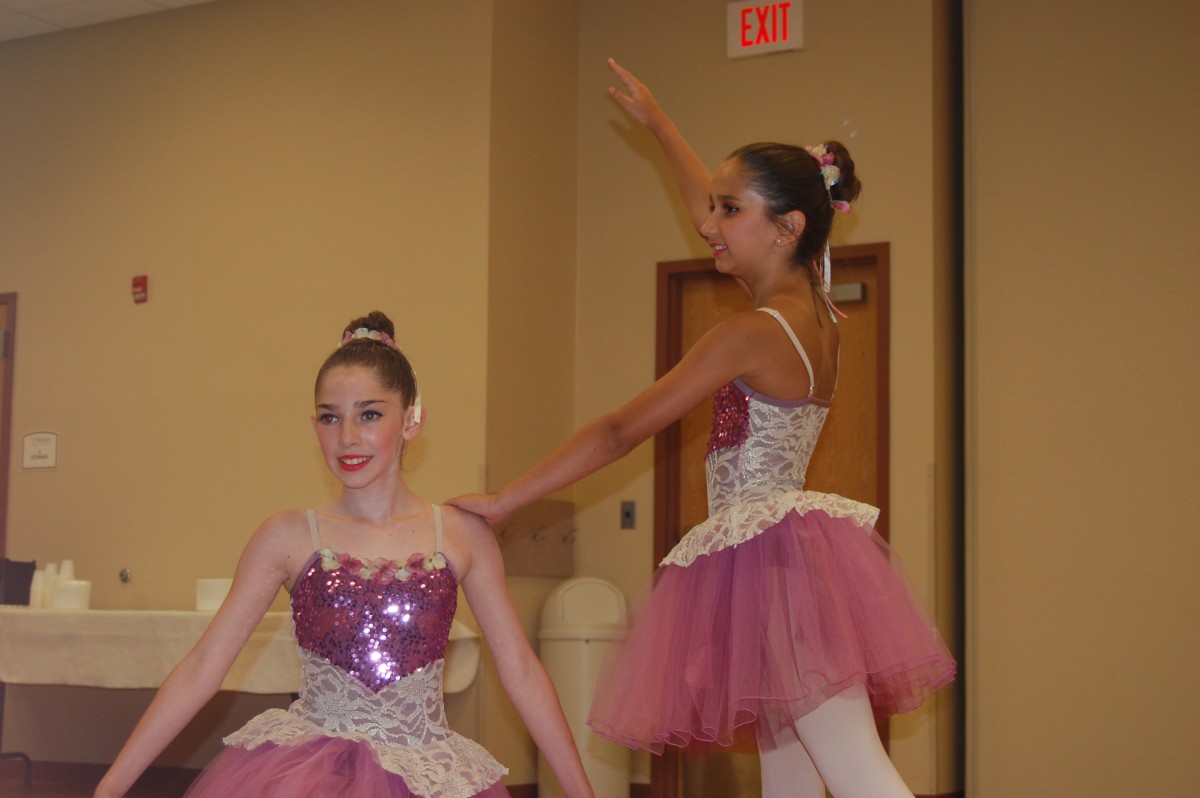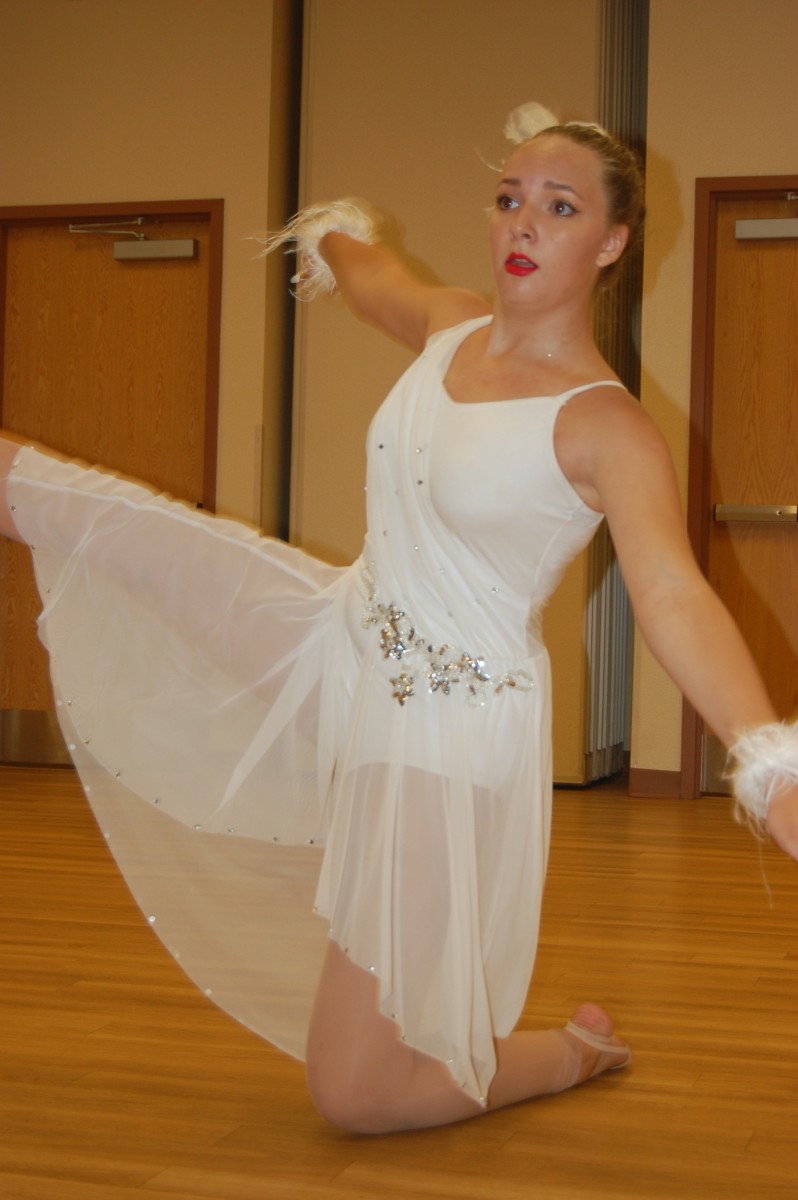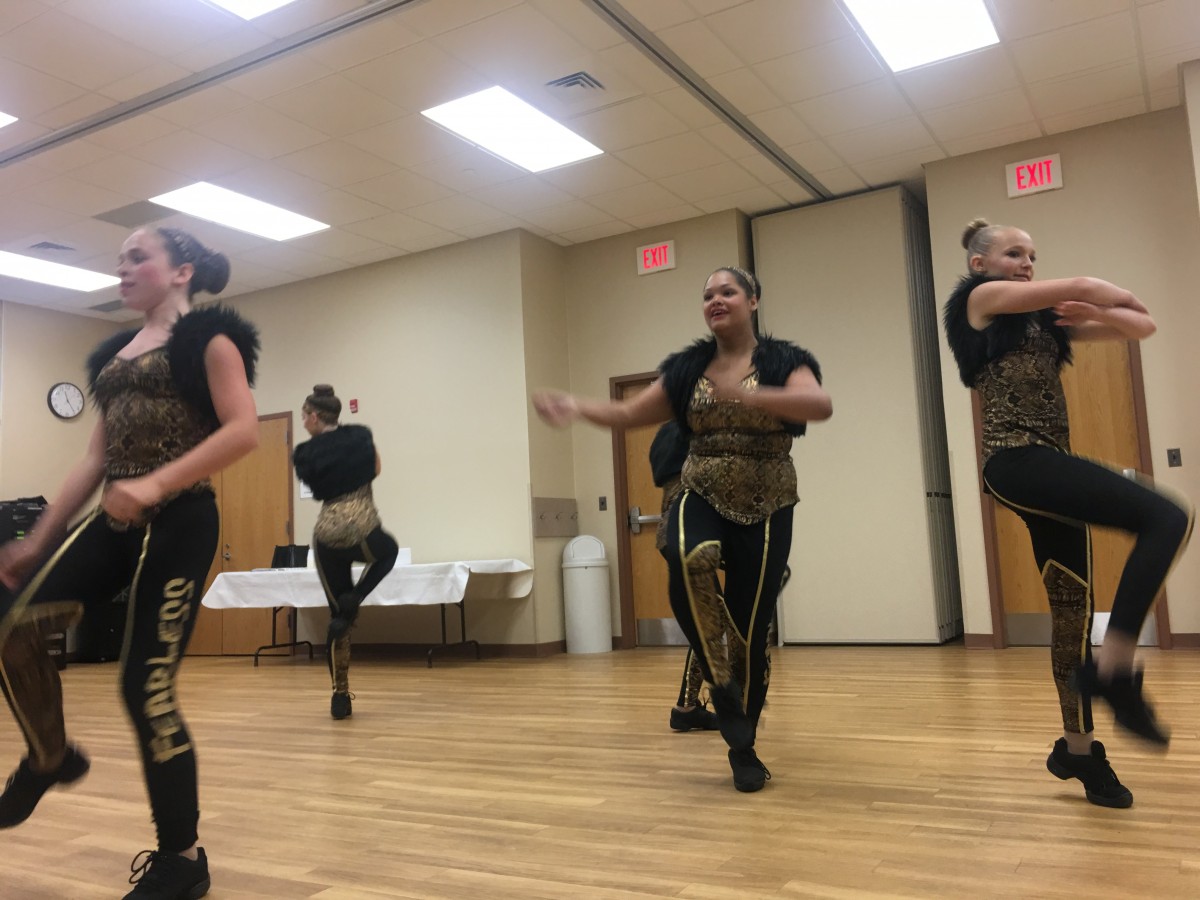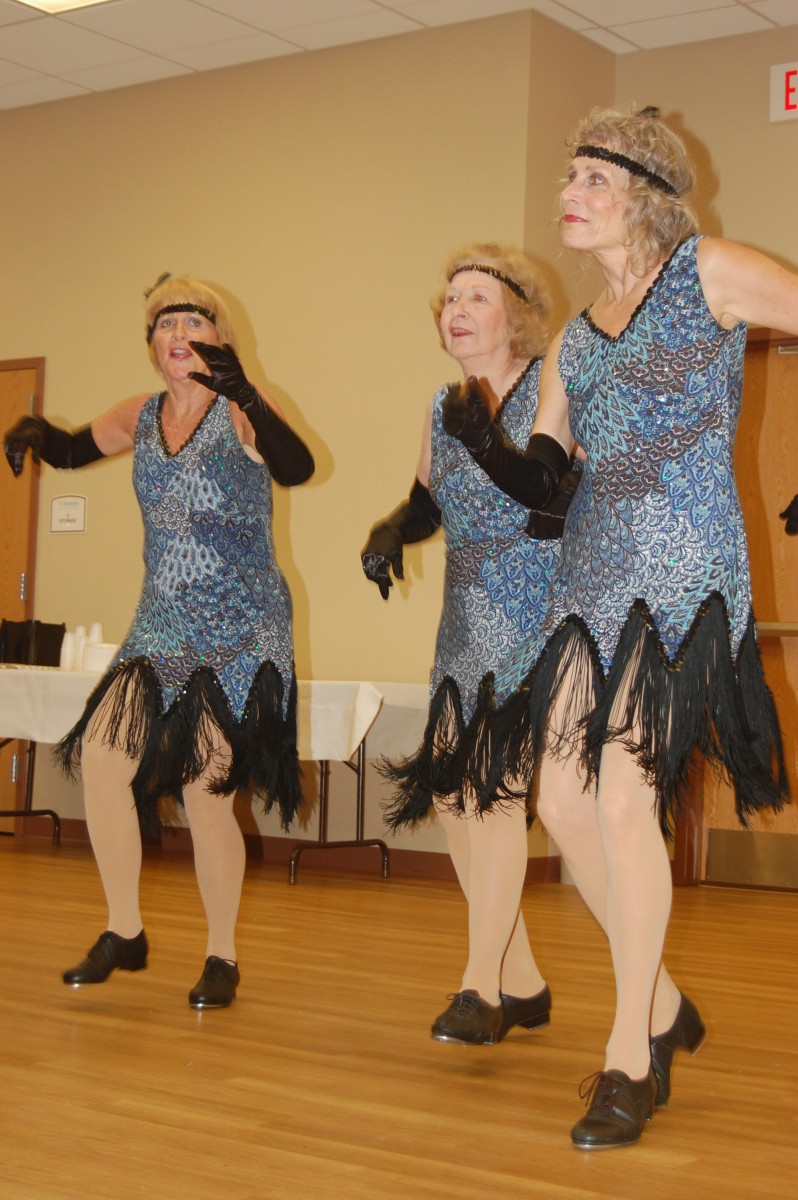 ---
"Summer Picnic"
On Wednesday, June 28th Seniors enjoyed a delicious picnic lunch hosted by the Elks at the Elks Lodge on West Bangs Avenue in Neptune.  It was a perfect day to be outside!
The members of the Elks were wonderful to the seniors and went above and beyond to make great food and provide the perfect setting for a picnic.
Lunch included barbeque chicken, hot dogs, hamburgers, homemade macaroni and cheese, potato and pasta salad.  Lunch was followed by some delicious ice cream donated by the Cone Zone.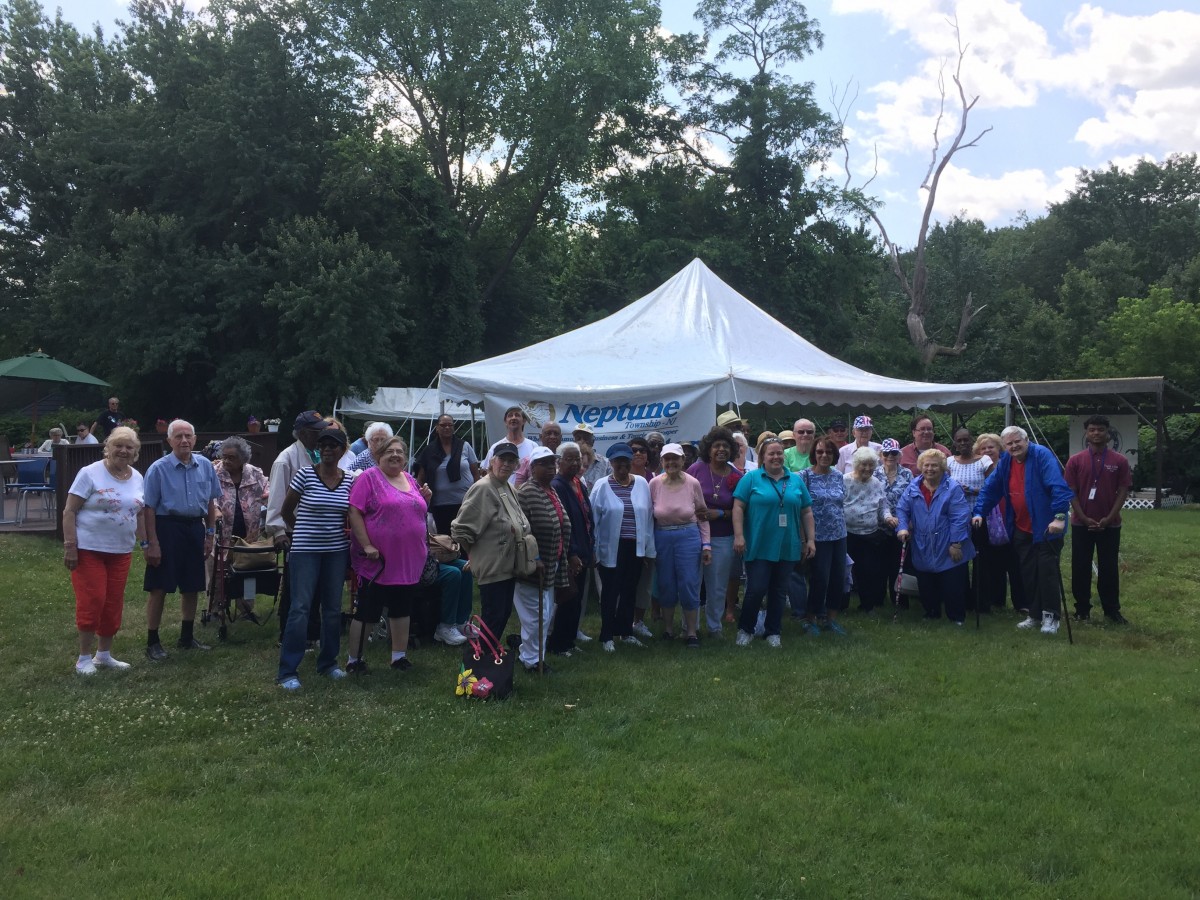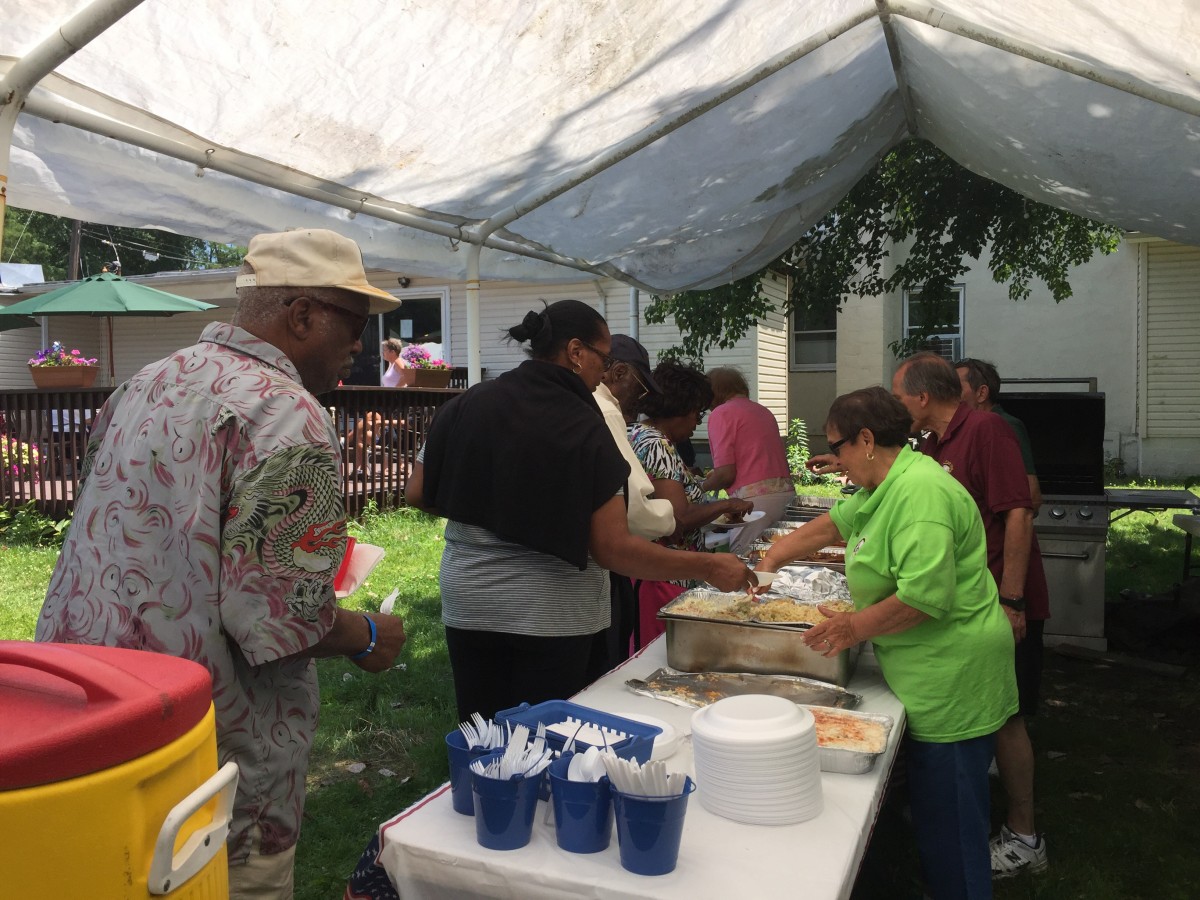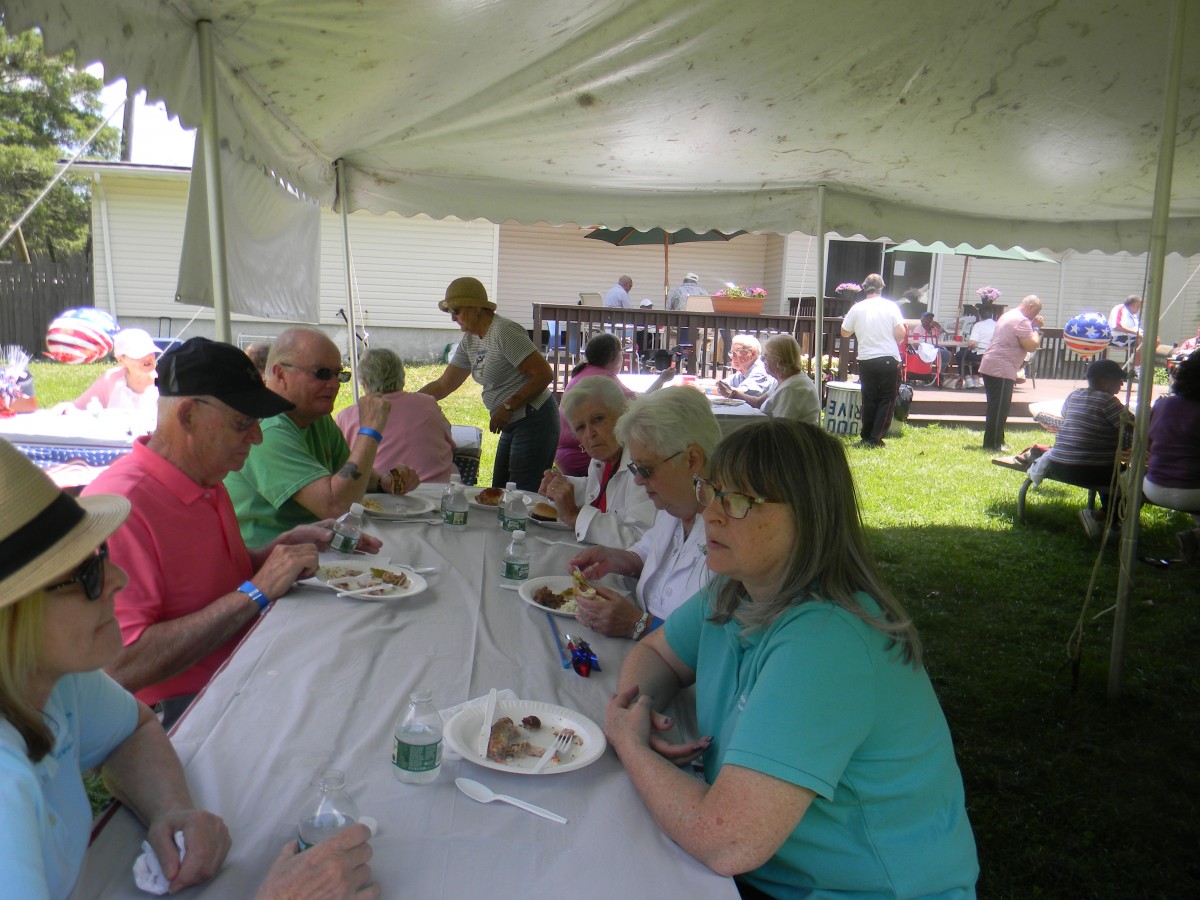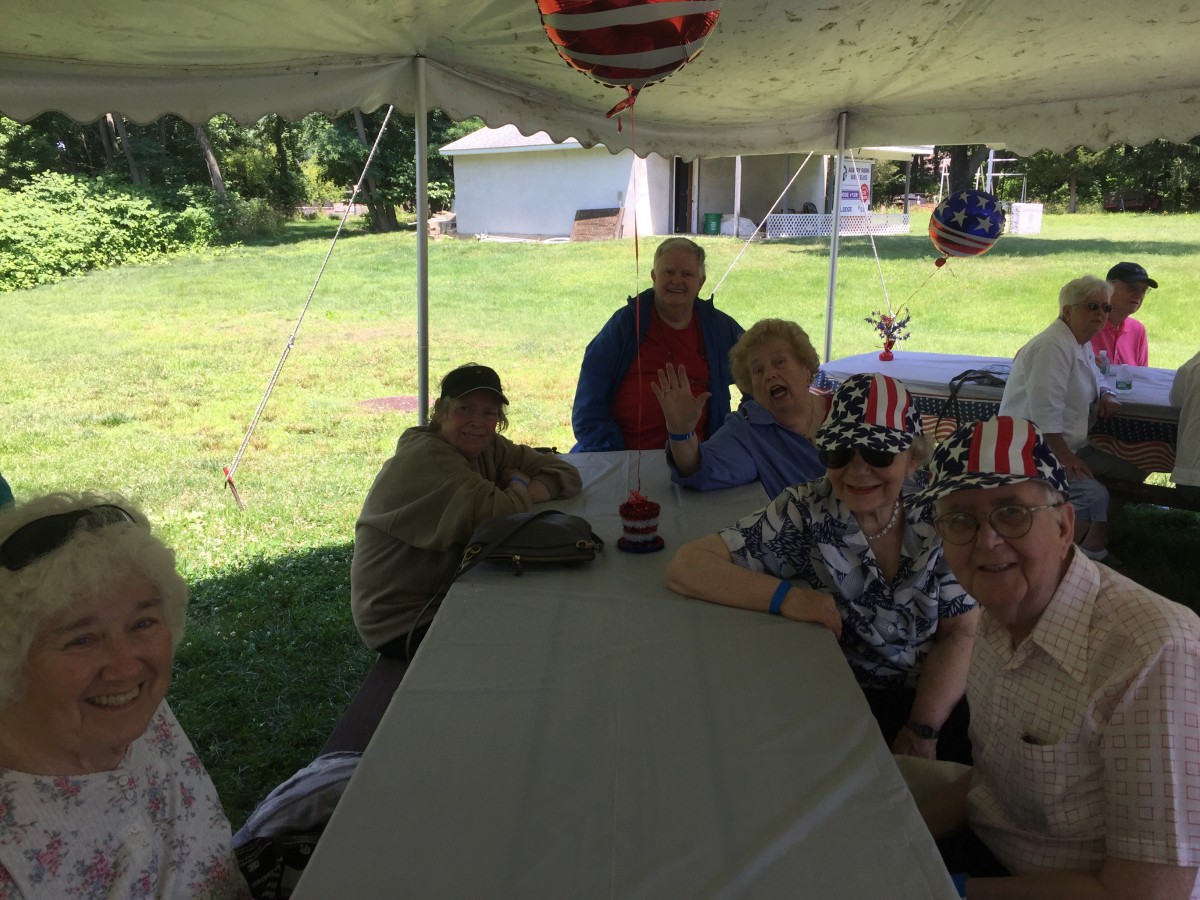 ---
"Manasquan Reservoir Boat Trip"
Seniors enjoyed the gorgeous scenery of the Manasquan Reservoir, on Thursday June 22nd and Monday June 26th, while on a beautiful boat tour.
During the boat ride, they learned how the Reservoir serves as a habitat for many beautiful animals and wildlife such as turtles, egrets, herons, ospreys and bald eagles. 
Everyone enjoyed the perfect weather, the delightful boat ride and a nice lunch in the picnic area.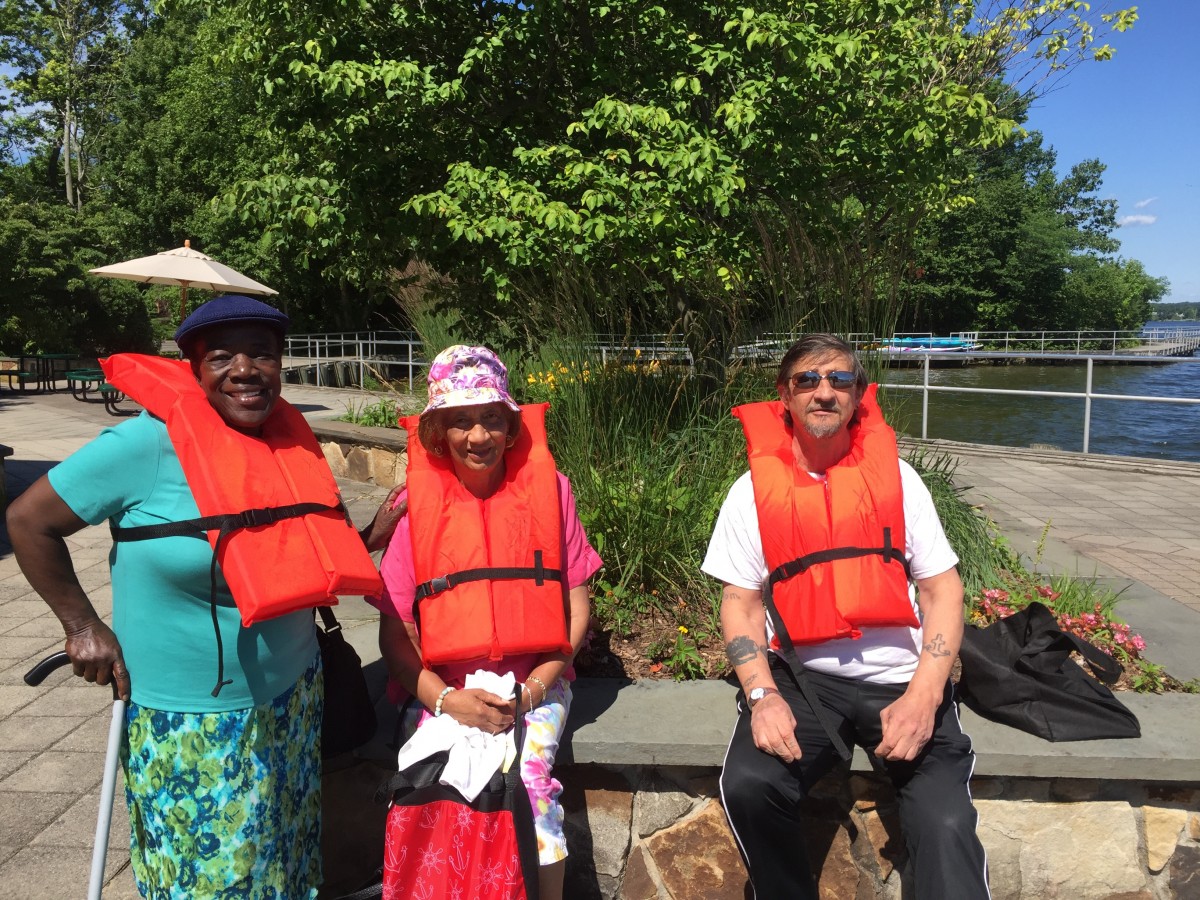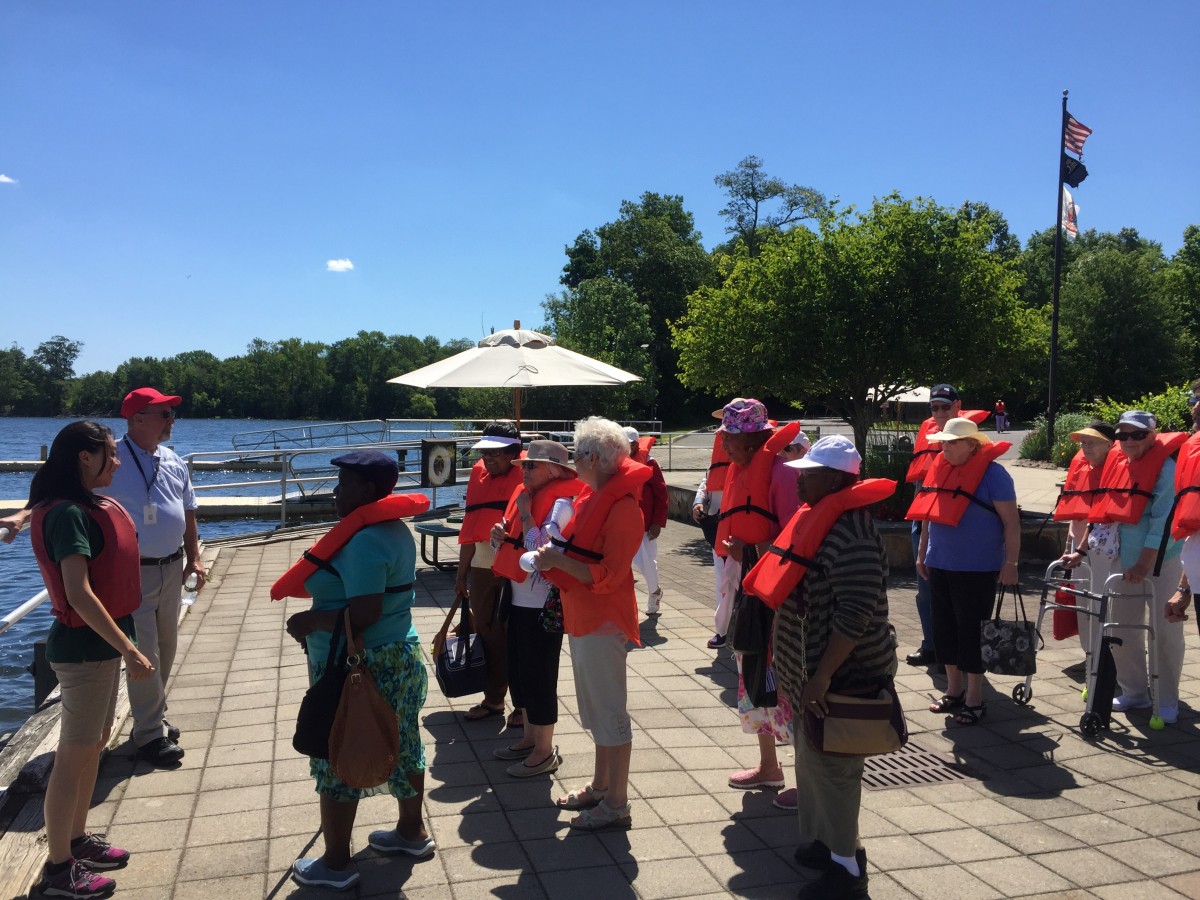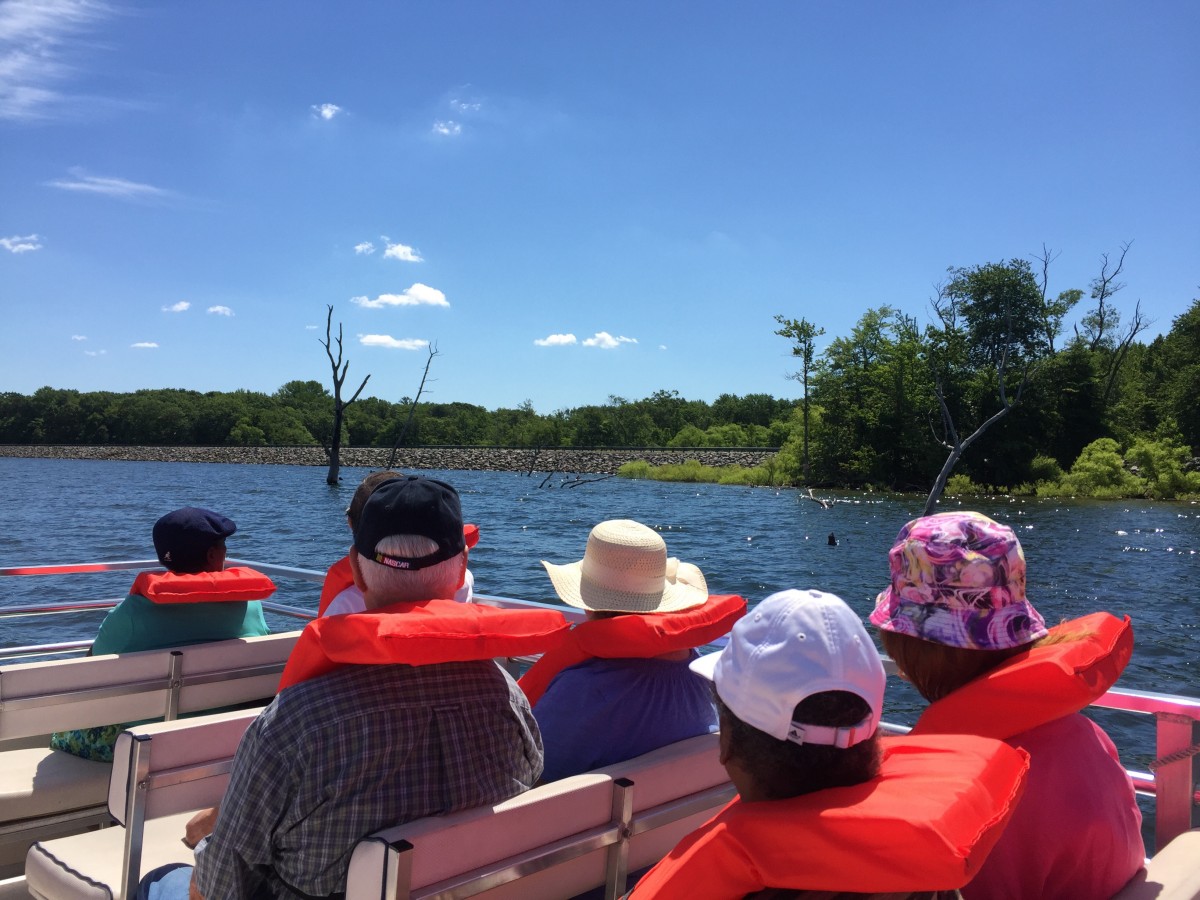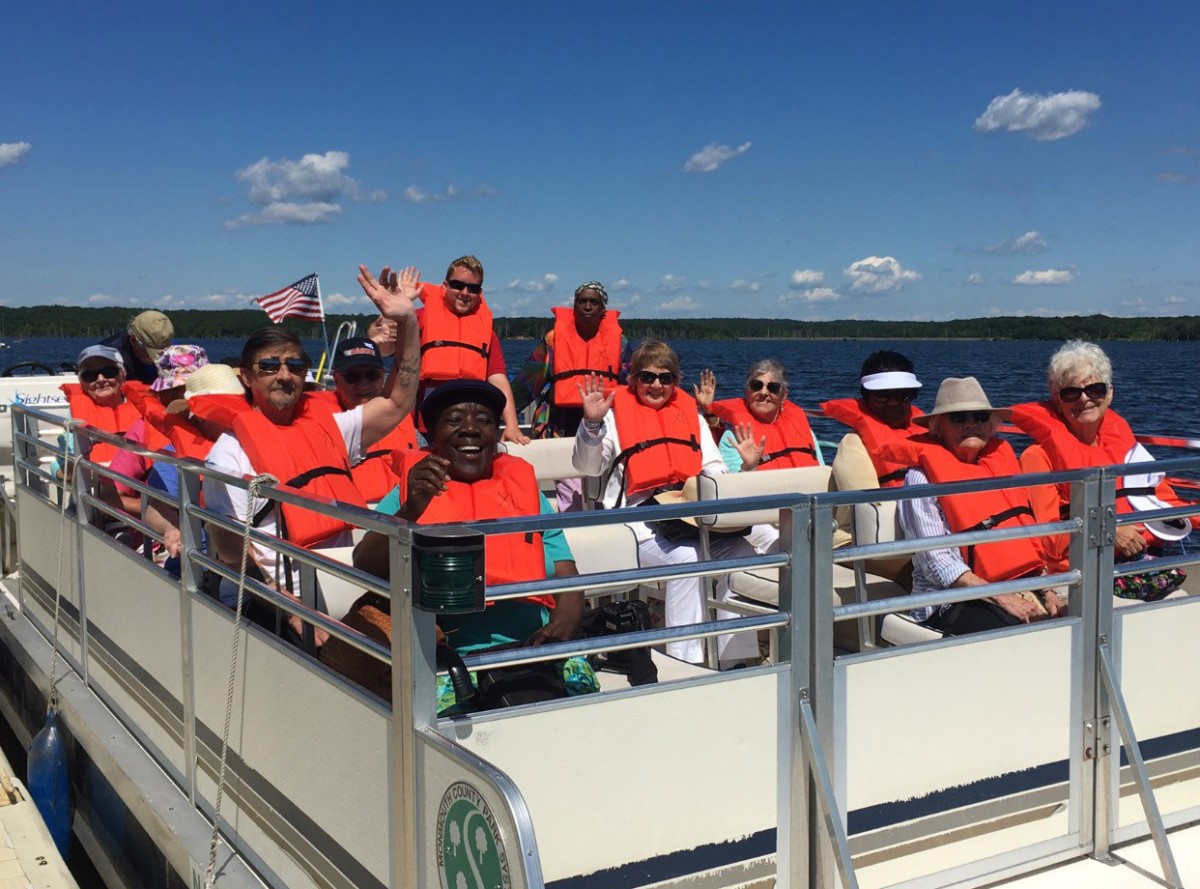 ---
MORRO CASTLE SHIP DISASTER
On Thursday, June 15th our seniors enjoyed a wonderful historical program presented by Gary Crawford, a local historian.
Attendees had a chance to learn about the SS Morro, a luxury liner of the 1930s, that was built for voyages between New York and Cuba.  Mr. Crawford had a presentation of different photos and scenes of when in September 8, 1934 in route from Havana to New York, the ship caught fire, killing 137 passengers and crew members, told everyone how the ship eventually beached herself near Asbury Park, were it remained for several months.
Everyone had their eyes glued to the screen and really enjoyed it.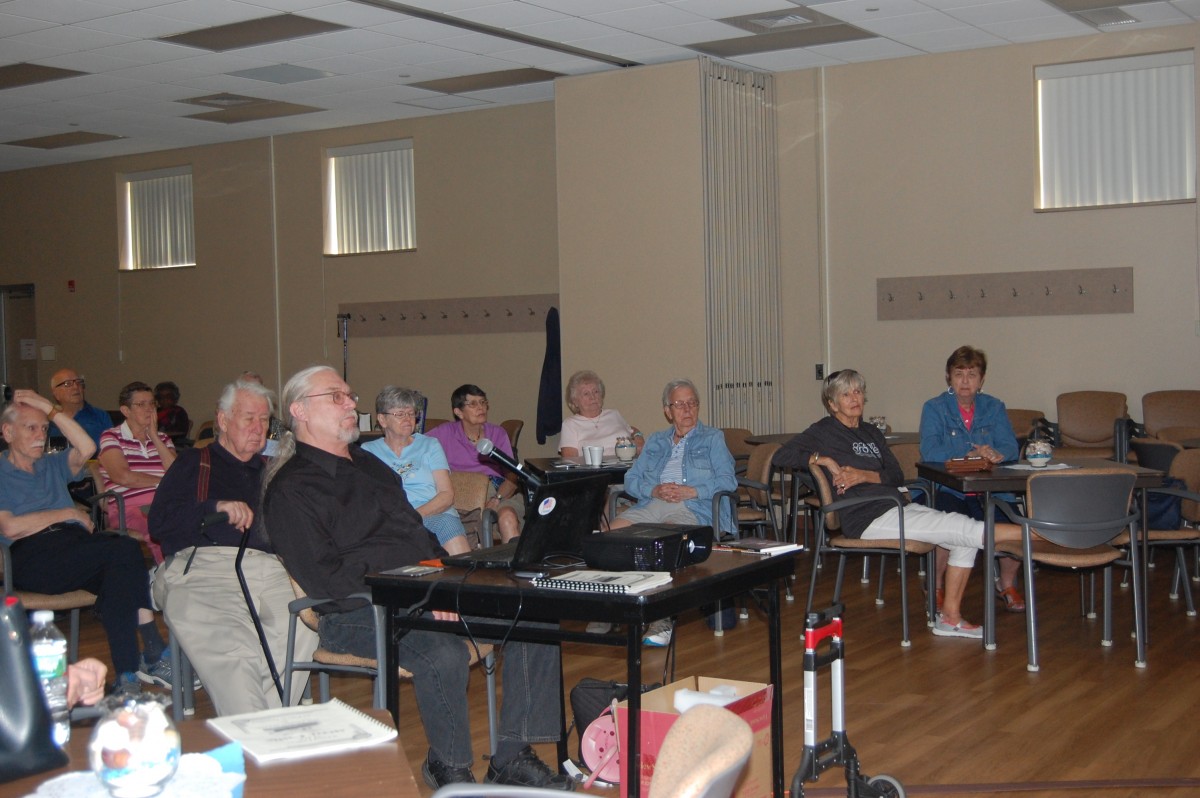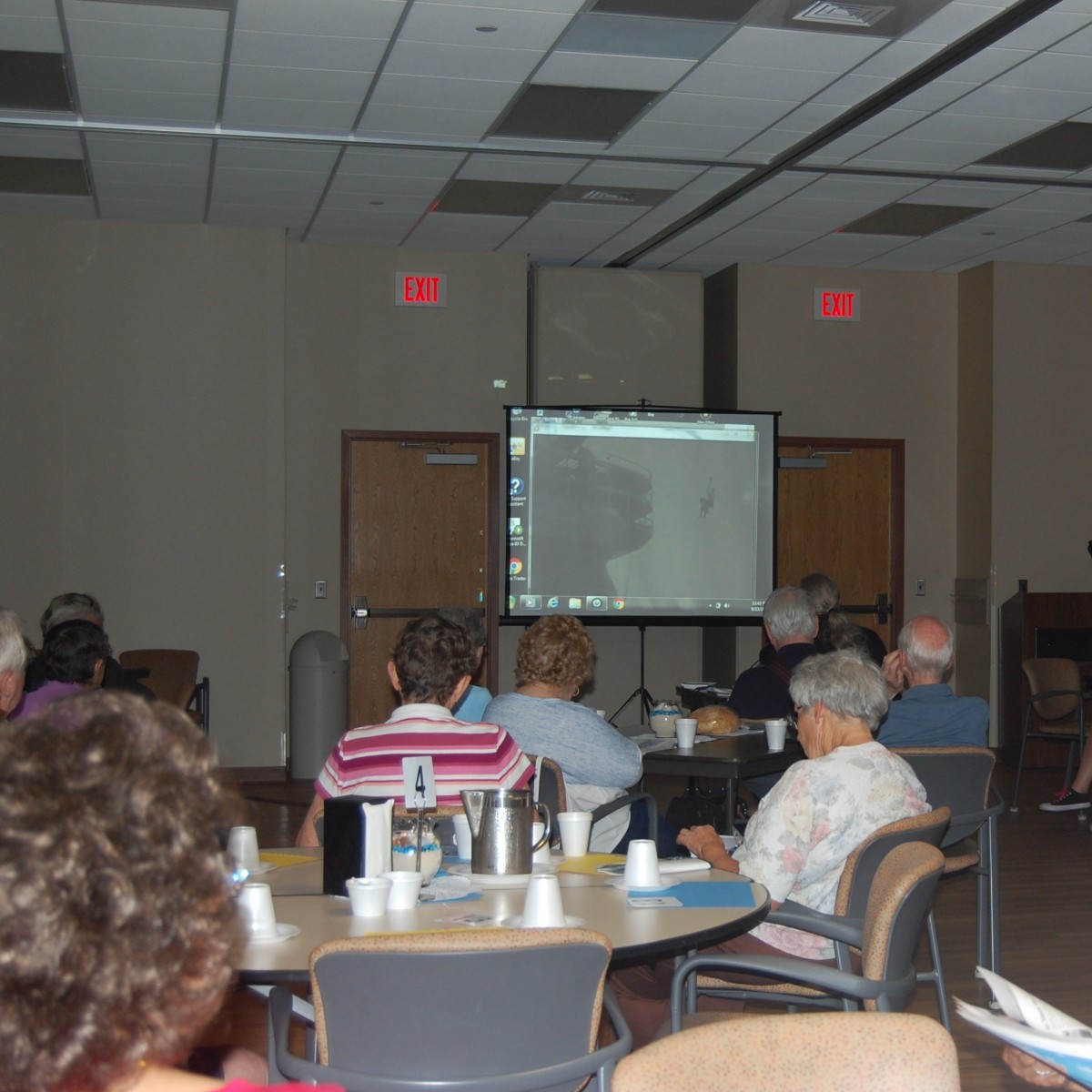 ---
---
"Flag Day"
On Wednesday, June 14th  seniors celebrated Flag Day.  Seniors started by visiting the beautiful Veteran's Memorial Park, for a brief ceremony and then had a quick stop at Rita's, where they enjoyed an ice cream treat.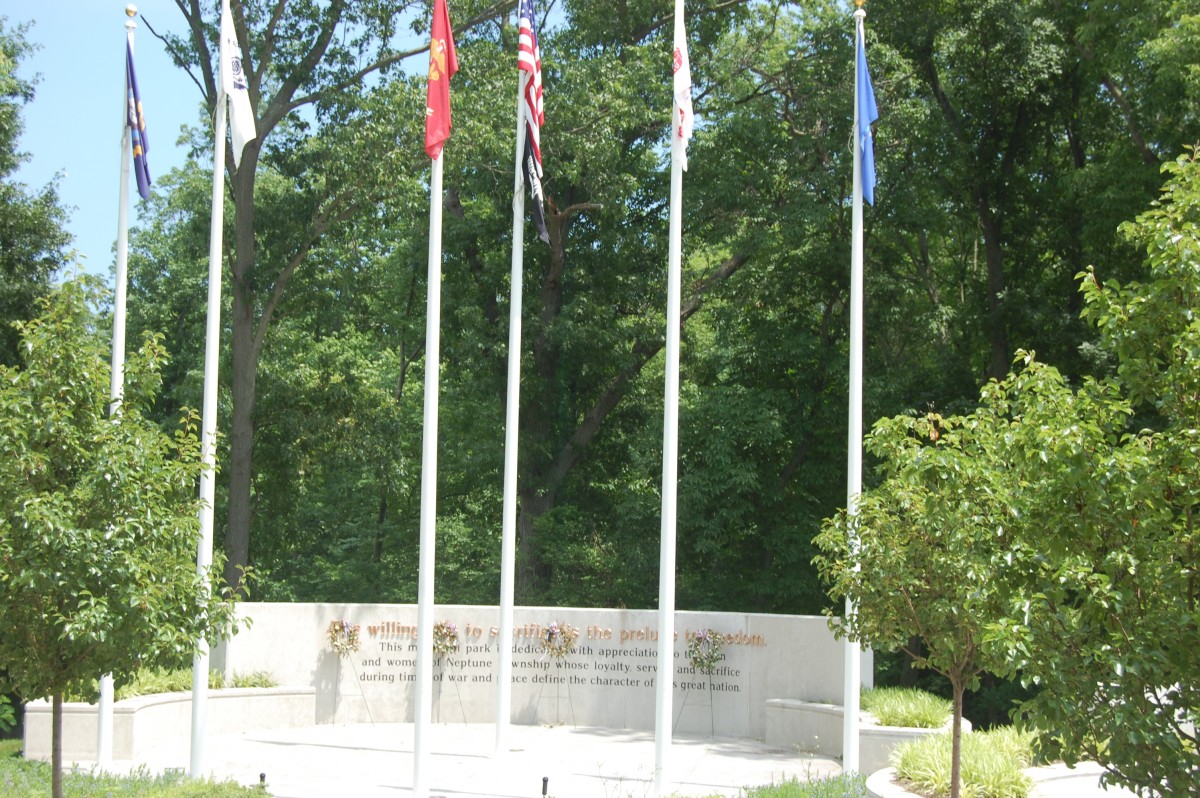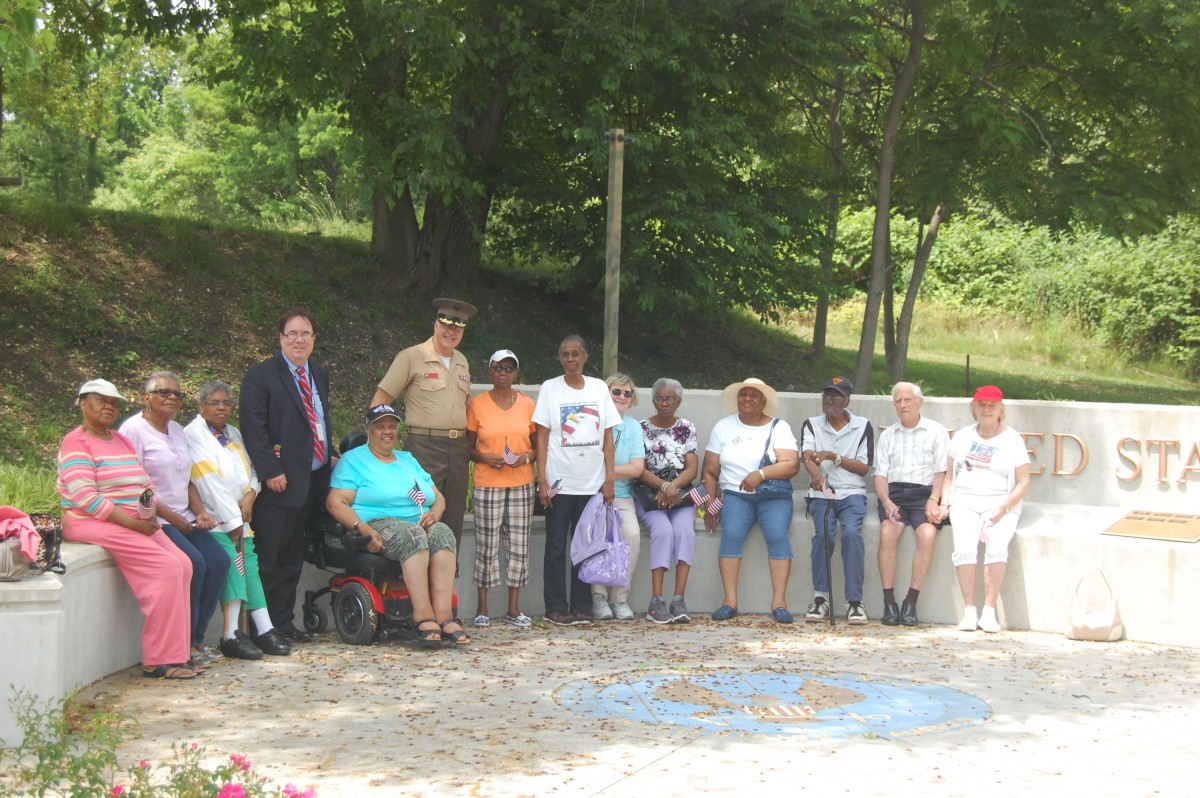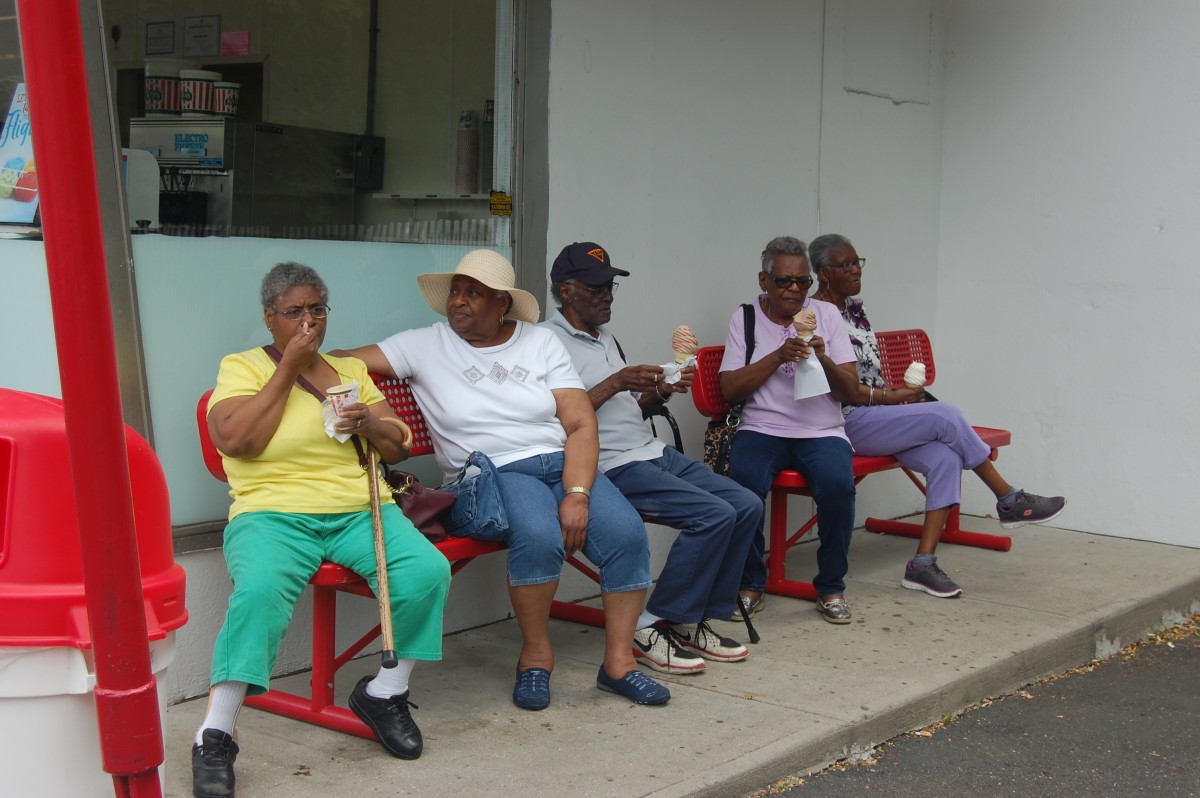 ---
SUMMER CHORAL CONCERT
 On Thursday, June 8th our Senior Center choral group performed a summer recital.
They performed their "Summer Time Classics", everyone enjoyed listening to them.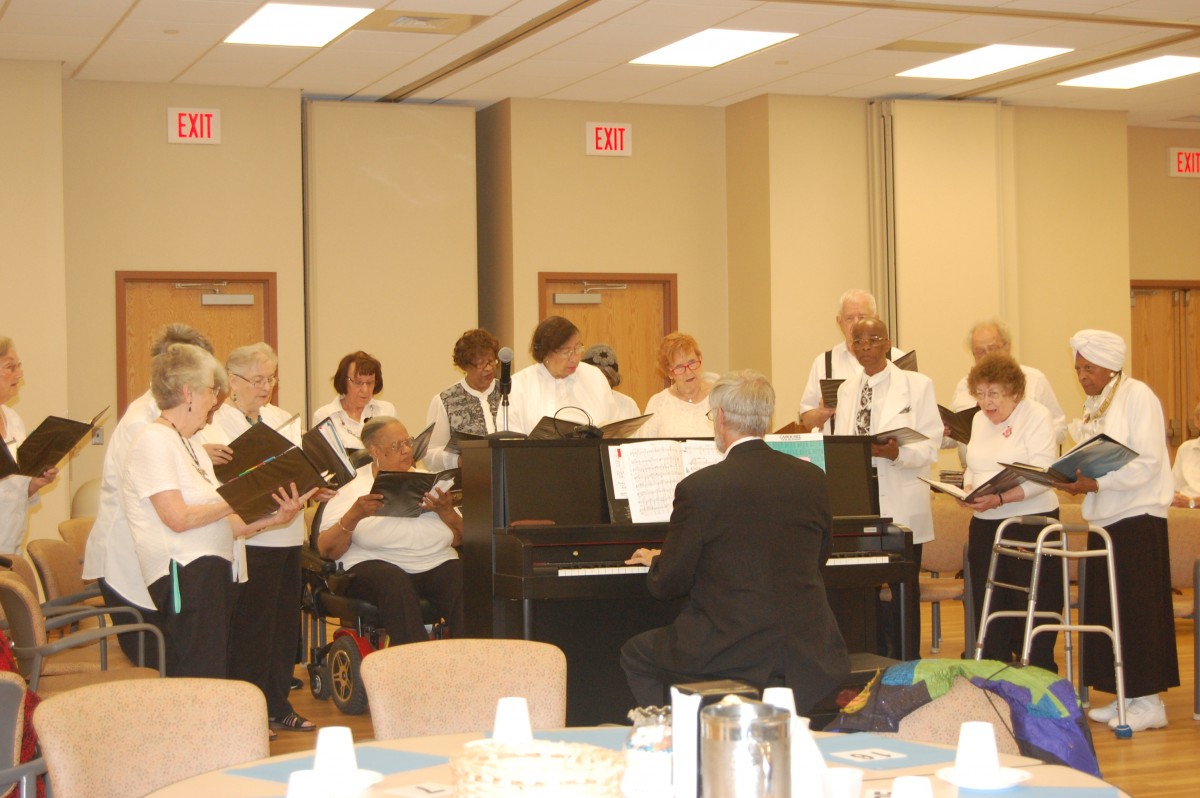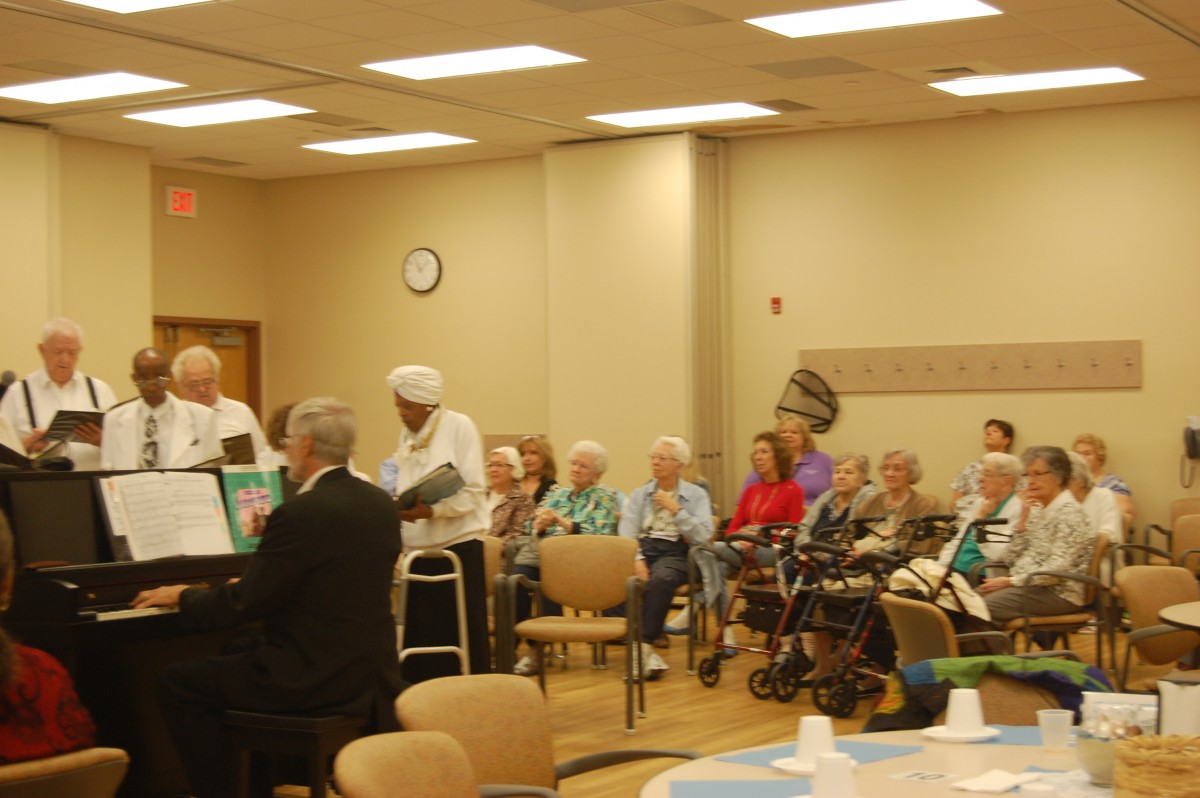 ---
BASKET  WEAVING  WORKSHOP
Mary May, a local artist specializing in Basket weaving presented workshops at the Senior Center.  Participants had the chance to make Berry Baskets or Wine Totes.
The workshop focused on the art of basket weaving, the steps used in the process and the traditions.  The participants had a wonderful time and produced beautiful baskets!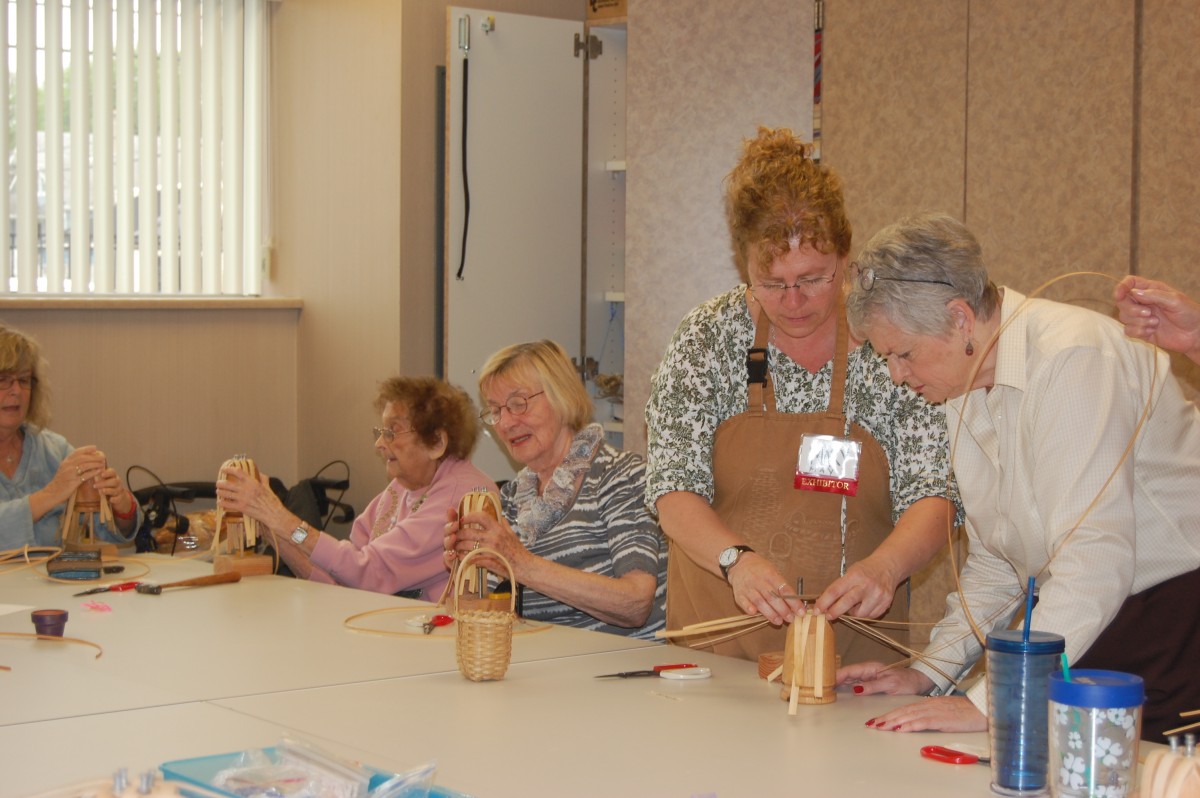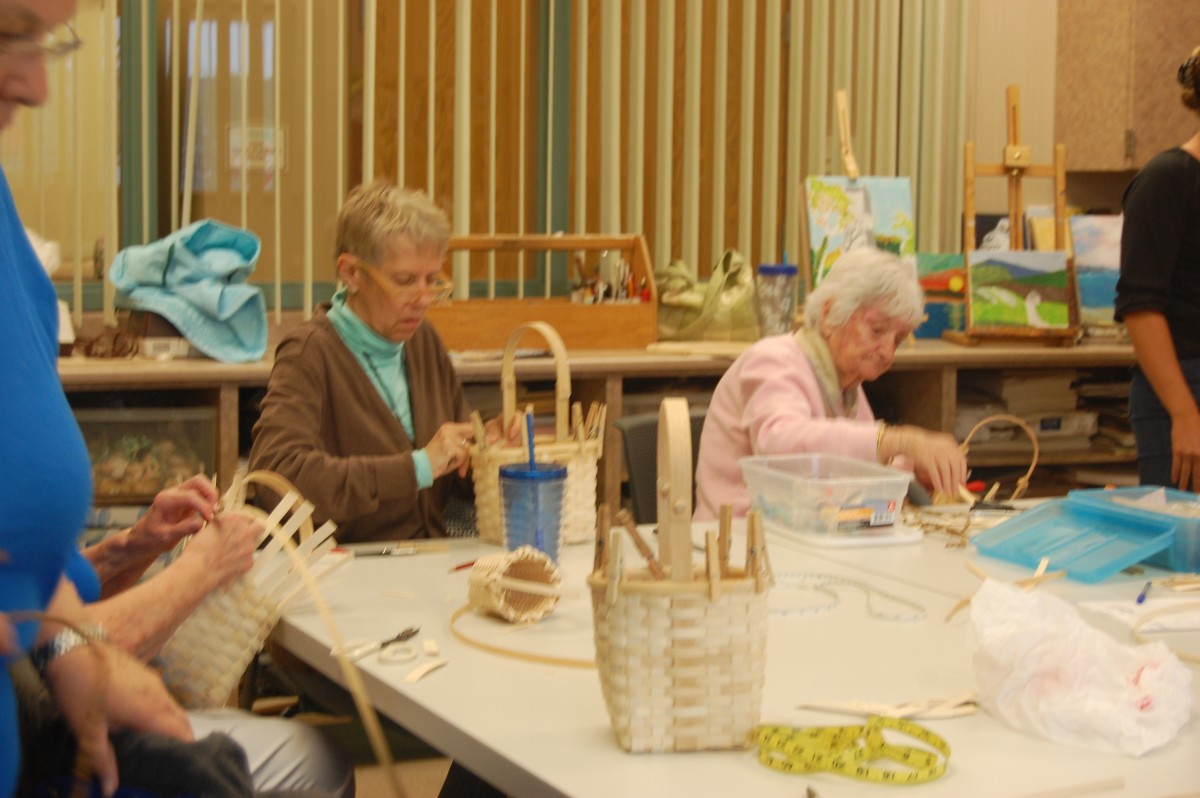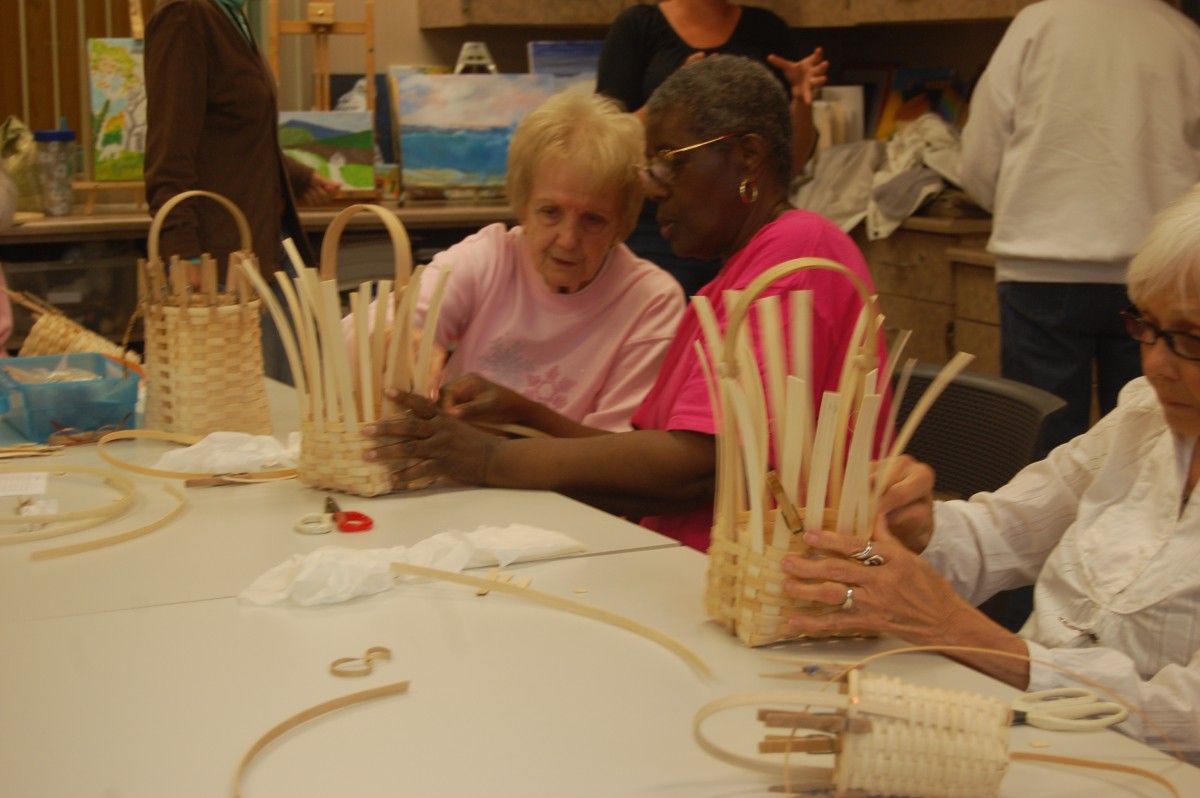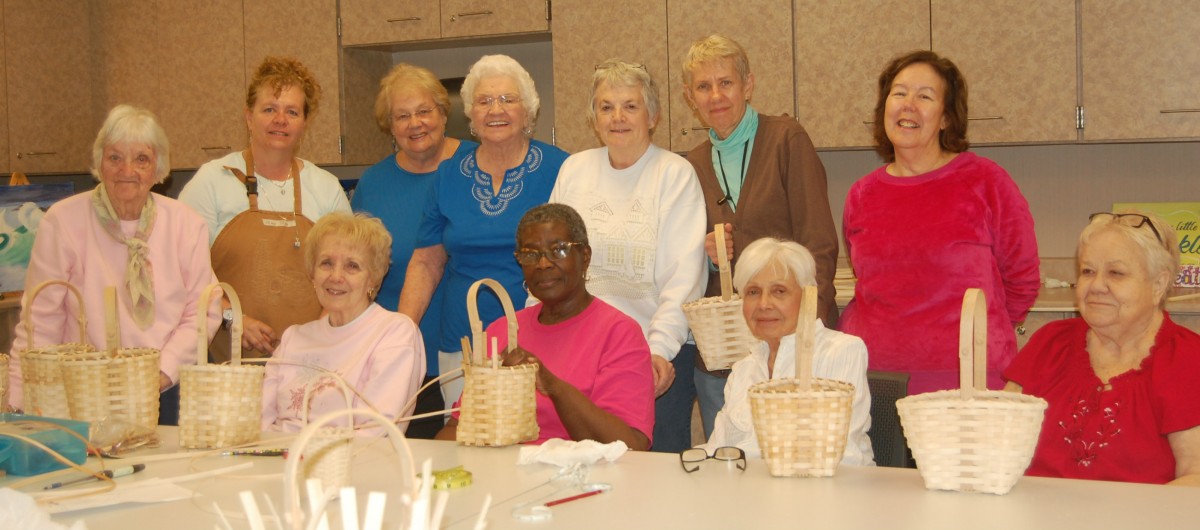 ---
Women's Brunch…. "Amish Traditions"…..
In honor of Mother's Day, over 80 women gathered at the Center on      May 18th, to enjoy a delicious brunch prepared by Kitchen Manager, Teresa Richard and her staff.  The women enjoyed a wonderful brunch!
Our guest speaker Sandy Riley gave a wonderful presentation about Amish life.  She shared personal stories about her Amish neighbors, her interesting stories included many unknown things about Amish life.
She also displayed many photographs, books, toys and Amish clothing.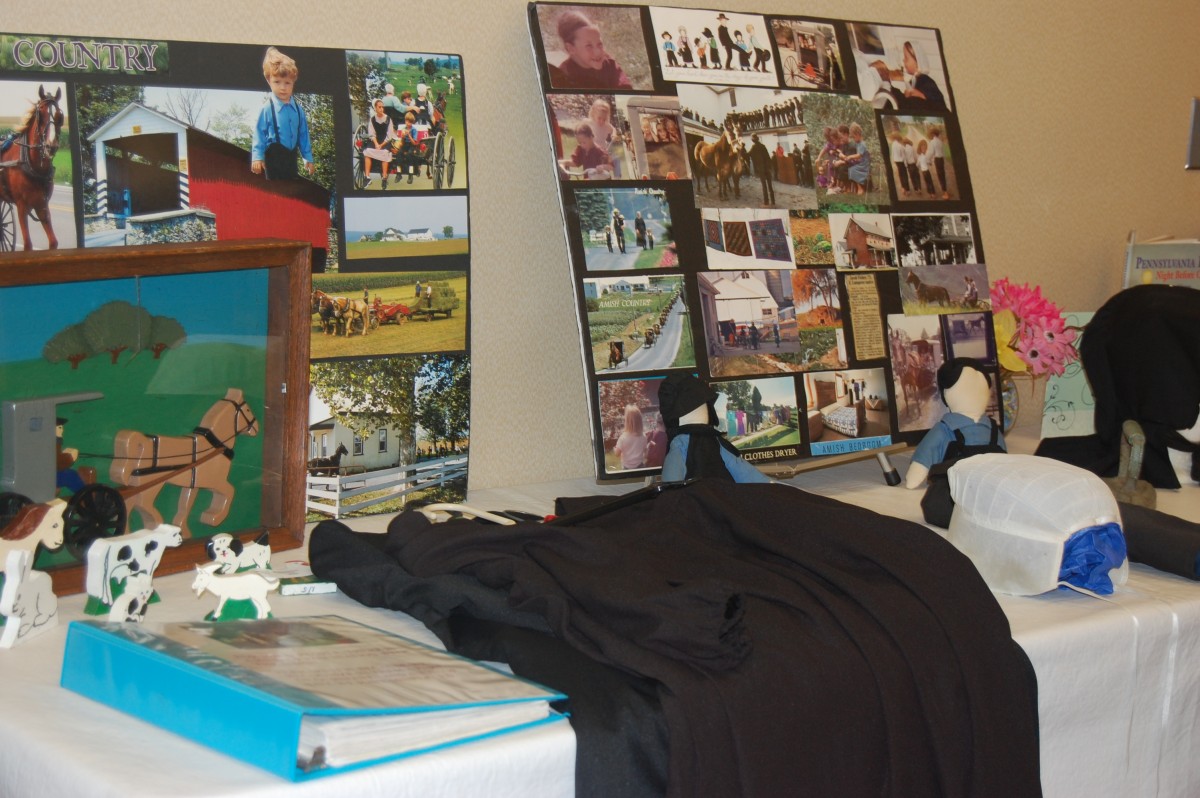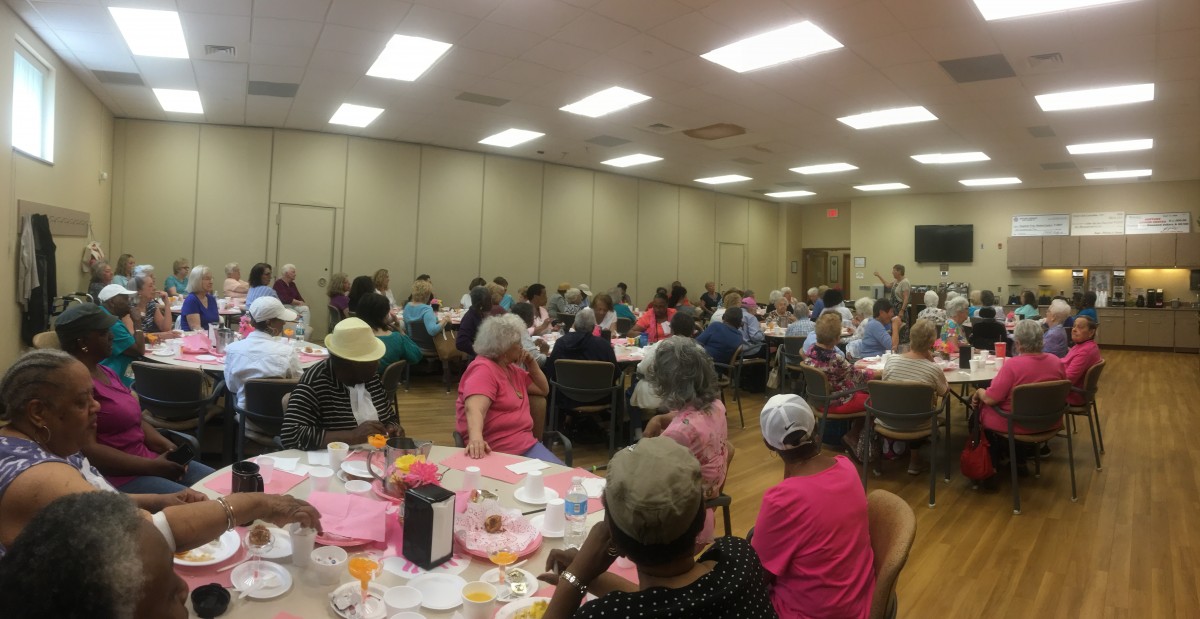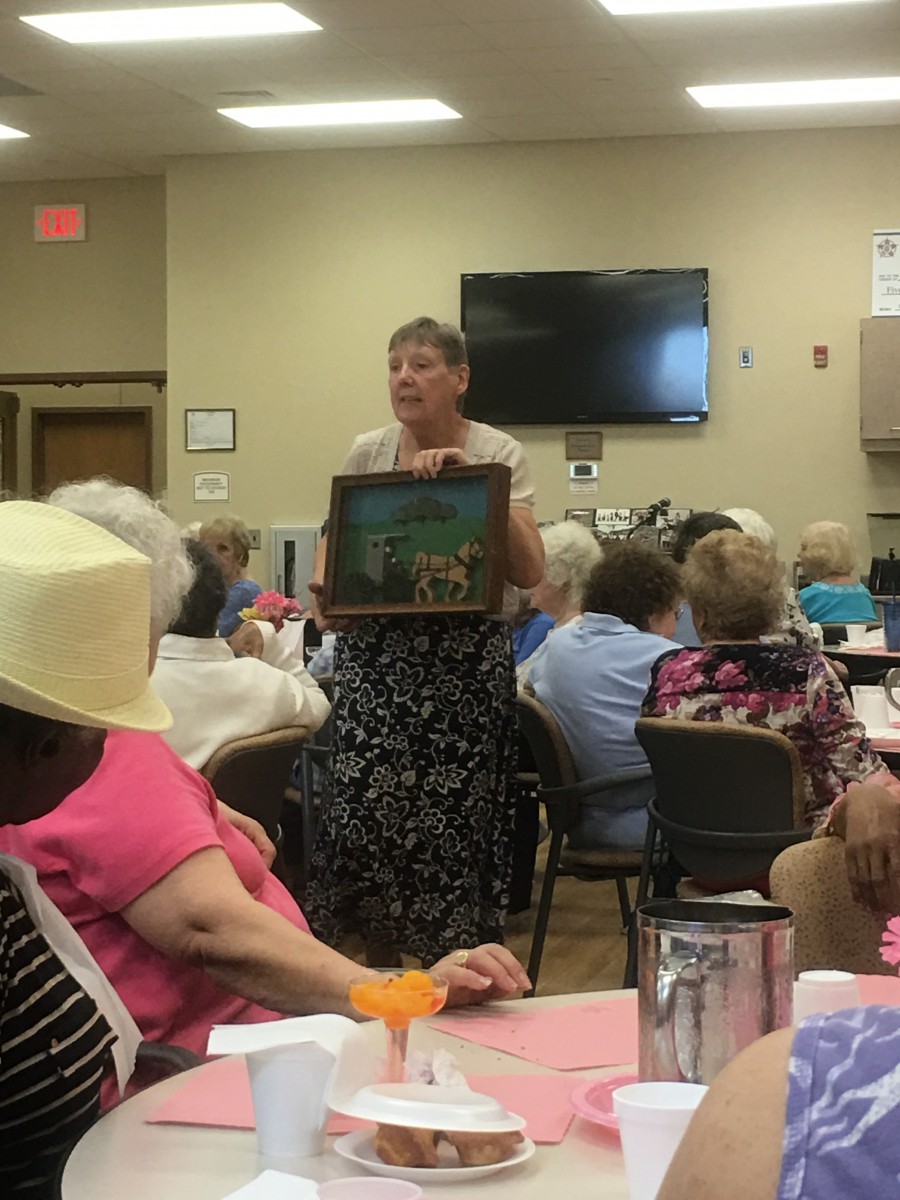 ---
by
 Brian T. Butch MDIV, MSW, MA, LCSW
On Friday evening I had the wonderful opportunity to spend time with some of the students from the Poseidon Early College High School. They hosted a dance for a group of special needs students at the Neptune Senior Center. It was so refreshing to witness their kindness, compassion, and excitement about helping others!
In recent weeks there has been news around the world that can be disheartening. We hear about people hurting and killing others. There are people fighting with one another and attempting to put each other down. I saw an article about a group of students in Chicago who had tortured and beaten a special needs student. It is hard to imagine how anyone could be so cruel to another person.
Friday evening I was reminded that good overcomes evil. Sometimes it may take a while, but then suddenly we have an opportunity to see the goodness of people. The Poseidon students took the time to use their Friday night to bring joy to some special guests. To see the faces of the these guests when they saw the beautiful decorations and heard the music playing as they entered the room all dressed up and ready for a fun night was powerful. Then to witness the interaction of the Poseidon students dancing and socializing with these young people…it was a WOW moment!
DJ Tommy Lynch donated his services to bring them joy, as did the Smith family who are members of the Elks. They prepared a delicious spaghetti and meatball dinner, complete with salad, beverages and ice cream and cookies! Mike Golub donated items and put together an amazing gift auction. They reminded me that people can be so good and so giving and it is wonderful to see!
I had an opportunity to talk with many of the parents of the guests.  What a great group of people.  They go above and beyond to help their children. They are great advocates and set a wonderful example for us.
I felt proud of Neptune on Friday night! I am reminded that there are so many great people in the community; people who strive to be good, teaching their children about goodness. Sometimes we hear words, but it is powerful to witness actions. I am grateful to the Poseidon students. I thank them for putting goodness and love into action!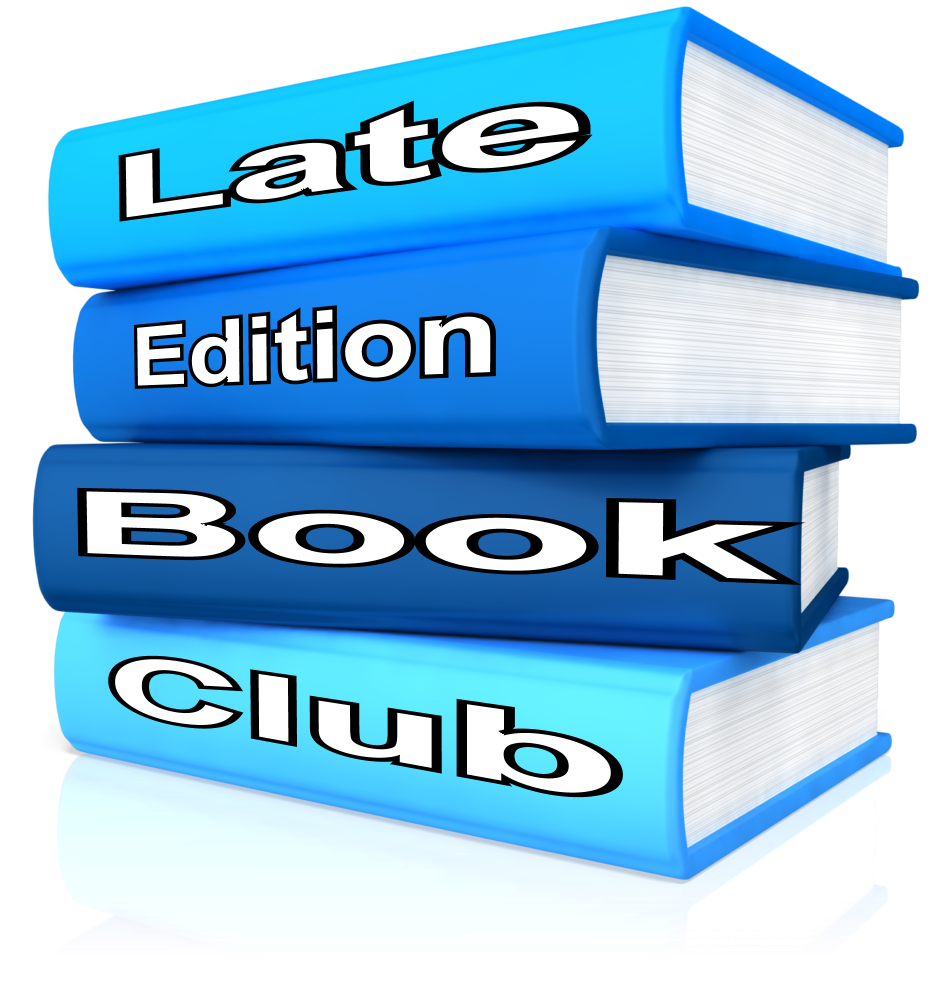 The Senior Center has partnered with Neptune Public Library and formed a monthly book club ,"Late Edition Book Club" conducted by Kathy Nicholas, Book Club moderator from the library.
Each month features a different topic based on suggestions of the members.
The club meets on the second Wednesday of each month at 1 pm at the Center, 1607 Corlies Avenue, Neptune
Call Gigi, 732-988-8855, for futher information or to reserve you spot in the club. 
---
"BUILD A WREATH" WORKSHOP
Township Seniors participated in a 2 week workshop, where they created and designed their own personal wreaths.
Everyone had fun and loved creating these beautiful wreaths that expressed their own personalities.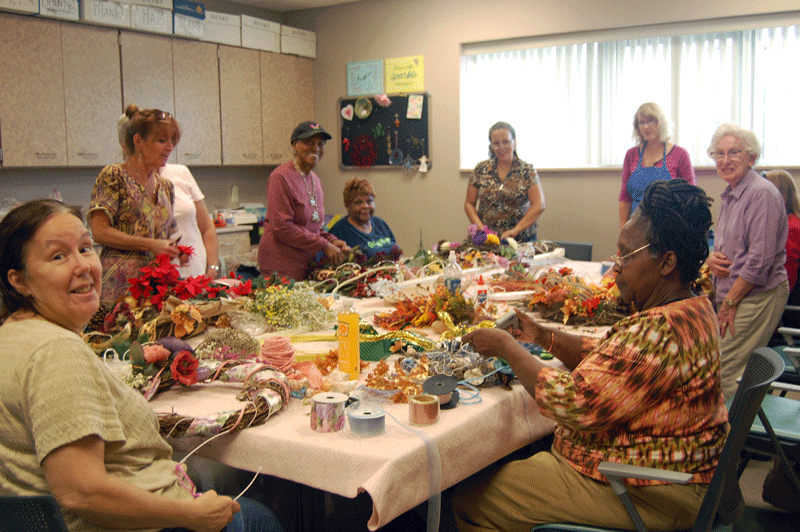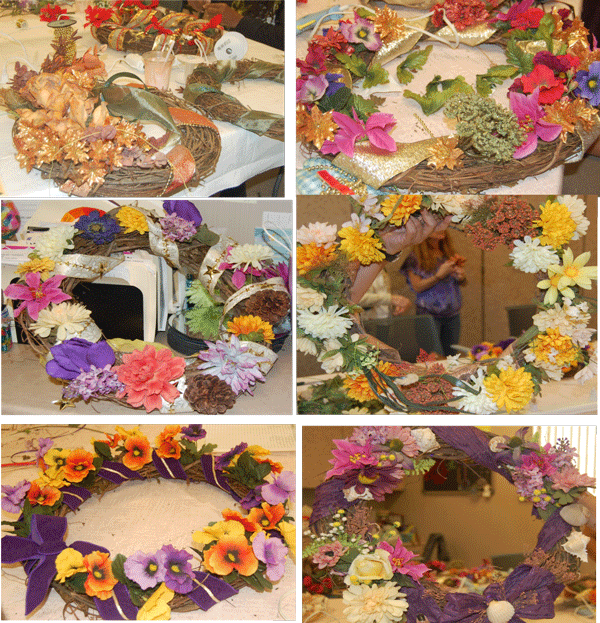 ---
STAY HEALTHY !
STAY HAPPY !
LIVE LONGER !
Great programs are offered every day. Join us now.
Anyone interested in learning more about the Center or any upcoming programs and events at the Center, Monday - Friday, 9:30am - 3:30pm for information call 732-988-8855.
DIVERSIFIED COUNSELING
S.H.I.P. (Senior Health Insurance Program)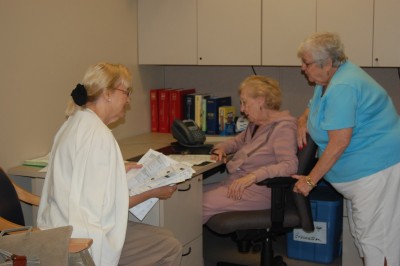 The "S.H.I.P." program offered at the Neptune Township Department of Senior Services, provides assistance with insurance forms and health coverage options for senior citizens. S.H.I.P counselors are available to assist with bills, claim forms or to simply answer any questions that seniors may have regarding health insurance. For more information or to schedule an appointment, feel free to contact Ellen or Kris at the Senior Center.
Barbara Neuman, Township Senior and S.H.I.P. Counselor, Arlene Broza, is pictured assisting a senior with health insurance questions.
---
Nutrition Counseling Available

Registered Dietician, Diane West, provides individual and/or group diet and nutrition sessions for Seniors. Diane holds educational forums on a variety of topics every other month at the Center to inform seniors of the importance of good nutrition and maintaining a healthy lifestyle. She is also available to assist seniors on a one-on-one basis.
---
---
Pump It Up with Maria
Fitness Instructor, Maria McKeon is pictured demonstrating exercise and tone thru dance movements that are easy and repetitive.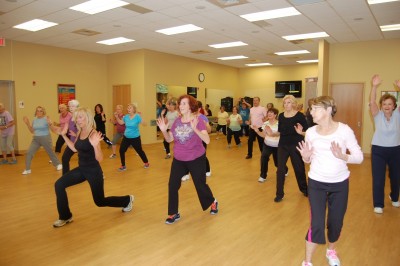 ---
Yoga Stretch with Lisa
Fitness Instructor, Lisa Hall demonstrates how yoga exercises can be done in a chair to help detox and relax your body and mind.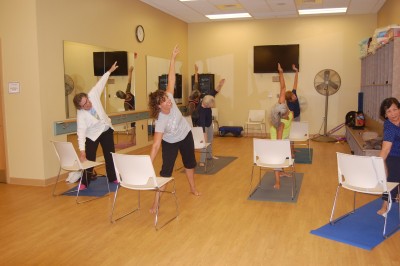 ---
Total Body Solution - "Exercise through Arthritis" with Suzanne
Certified Trainer and Fitness Instructor, Suzanne Parchment teaches class participants how to "exercise through arthritis" by using an educational and active approach to living with arthritis.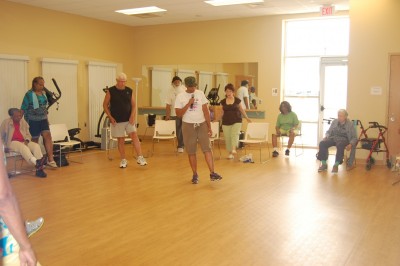 ---
Zumba Gold with Patty
Zumba Instructor, Patty Roslonski is shown exercising in a dance party atmosphere with music from around the world.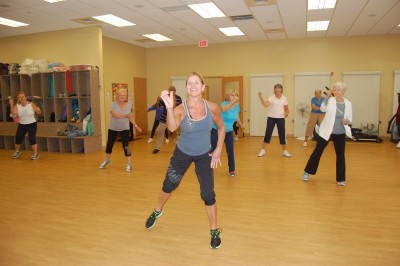 ---
T'Ai Chi Chih with Dan
T'Ai Chi Chih Instructor, Dan Pienciak is pictured teaching one of the many beneficial body movements that can be done while sitting or standing to help improve your overall health.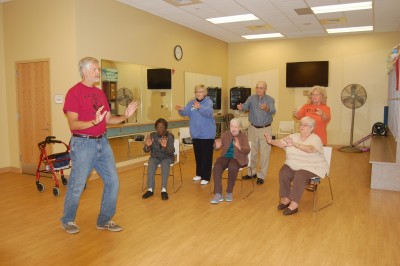 For more information regarding these essential programs, or for an individual appointment, feel free to contact the Center at 732-988-8855.
Kristina Brown, Senior Center Case Manager
---
Neptune Township Department of Senior Services and Senior Center
1607Corlies Avenue
Neptune, New Jersey 07753
732-988-8855
Director, Brian T. Butch, MDIV, MSW, MA, LSCW
bbutch@neptunetownship.org

Monday – Friday 8:00 AM - 4:00 PM
Handicapped Accessible                            Funding Sources: Municipal and Federal Funds
Service Area: The Neptune Senior Citizens' Center serves the residents of Neptune Township who are 60 years of age or older and their families. Limited services and many recreational and educational programs are also available to residents of surrounding towns. Information can be obtained from the Center regarding the availability of these services.
Mission Statement: Our mission is to maintain a premier facility, and resource center, for educational, recreational, wellness and nutritional programs as well as volunteer opportunities, transportation, reassuring telephone contacts, counseling, and support services, for seniors and their caregivers. Our goal is to meet the needs of all Seniors, homebound and independent, to ensure quality of life, to promote physical, emotional, and economic well-being and to encourage participation in all aspects of community life.
Information and Referral Services – The Center is a community focal point and resource center for seniors to receive information pertaining to senior related issues such as entitlement programs, home care assistance, family counseling, health insurance counseling, income tax, and legal assistance.
Recreational Programs – Activities such as arts and crafts, ceramics, parties, bingo, games, group meetings and monthly feature movies are available five days per week.
Educational Programs – Continuing education for seniors and their families is promoted through speakers, classes, and support groups.
Nutrition Programs – Continental breakfast is offered daily until 11:00am, good will donation. No reservation is required. Lunch is served daily at 12 noon. Donation of $2.50 requested. Reservations are required and requested by 11:30am the day before.
Outreach Services – Outreach services are designed to locate and service homebound seniors by providing home visits and information and referral services. Assistance is provided with entitlement programs, filing applications, etc. Caseworkers work in conjunction with families and other agencies to ensure safety, welfare and independence of the senior in the community.
Health and Wellness Clinics – Health clinics are provided monthly and include nutrition programs, Flu and Pneumonia vaccines and more.
Physical Fitness Programs – Exercise classes, Tai Chi classes, yoga classes, total body solutions, zumba gold, and bowling are available.
Transportation – Transportation services to and from the Center as well as trips for medical appointments, food shopping and personal requests are also available. Reservations are required and are requested at least 24 hours in advance.
"Your Needs Are Our Concern"
 Our Mission:
It is the mission of Neptune Township's Department of Senior Services and Senior Center to provide quality, essential and responsive services to older adults, homebound and independent, and their families or caregivers. Our staff is dedicated to providing services with respect, compassion and accountability. Our Center works with all area agencies to guarantee maximum service connection.
Our Goal:
Given that the well-being of each resident impacts the entire community, it is the goal of this department to support independence, encourage life satisfaction and promote mental, physical and social well-being for older adults now and into the future.
---
Senior Center Staff
Brian T. Butch, MDIV, MSW, MA, LSCW, Director
Kristina Torres, Deputy Director
Michelle Bivens, Adminstrative Assistant, Transportation
Carina Santos, Departmental Secretary, Transportation
Gigi Johnson, Recreation Coordinator
Ryan Ugrovics, Outreach Coordinator
John Lalanas, Driver
Teresa Richard, Kitchen Manager
Jennifer Nurse, Kitchen Aide
Deborah Carbone, Kitchen Aide
Ralph Parkman, Maintenance
Robert White, Bus Driver
Linda Dietz, Bus Driver
Constant Saraison, Kitchen Aide/Custodian