Please see below for all of our current road work notices for Neptune Township.
Thank you!
IMPORTANT ROAD WORK UPDATE
Please be advised that as per L&L Paving, due to the impending rain, the current road work being done on Bath Avenue will be completed on Friday.
There will be no road crews in Ocean Grove for tomorrow.
Thank you for your cooperation!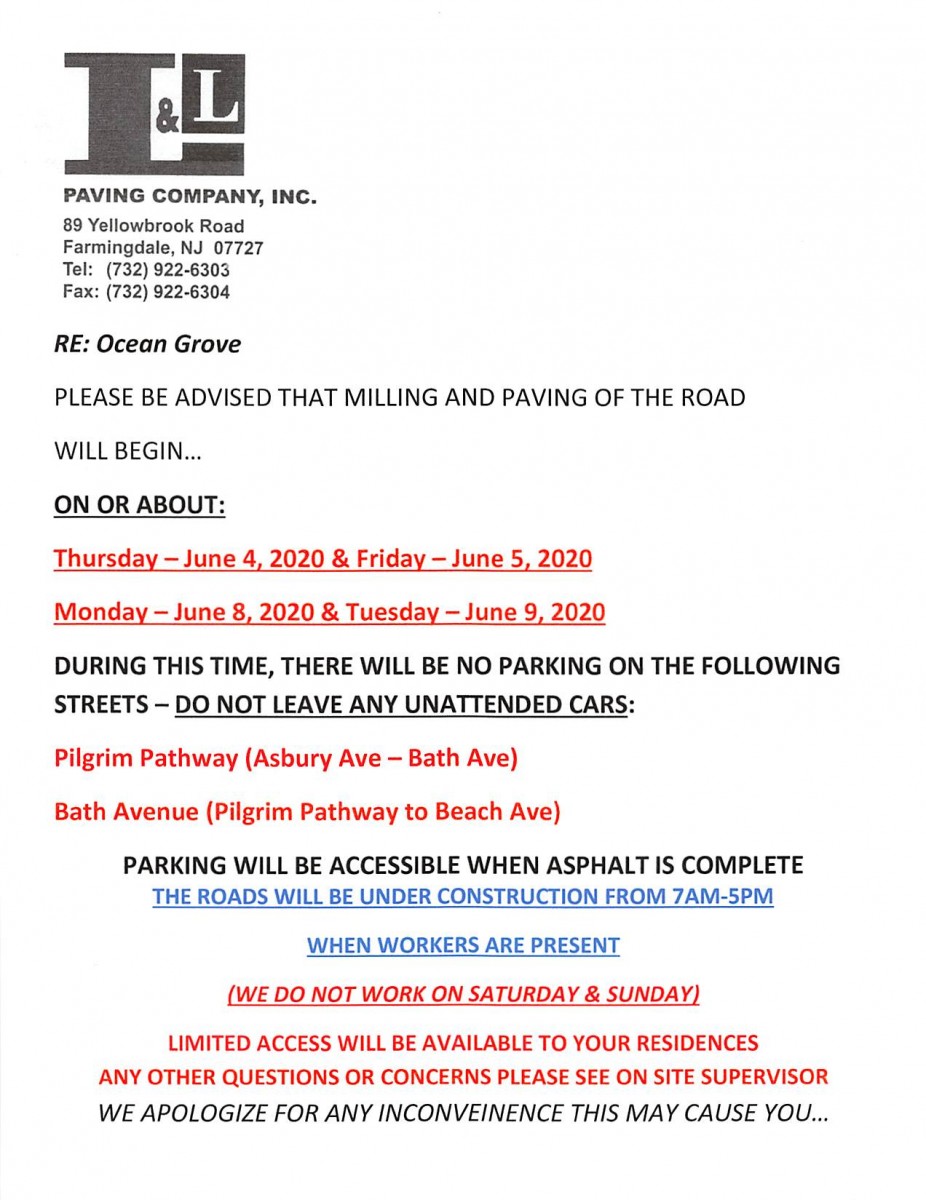 ---
Tremont & Valley Road Water Main Project
CLICK HERE for more information
Sixth Avenue Water Main Project
CLICK HERE for more information