CLICK HERE to view a copy of the program from our Black History Celebration from 2019!
2020 Information: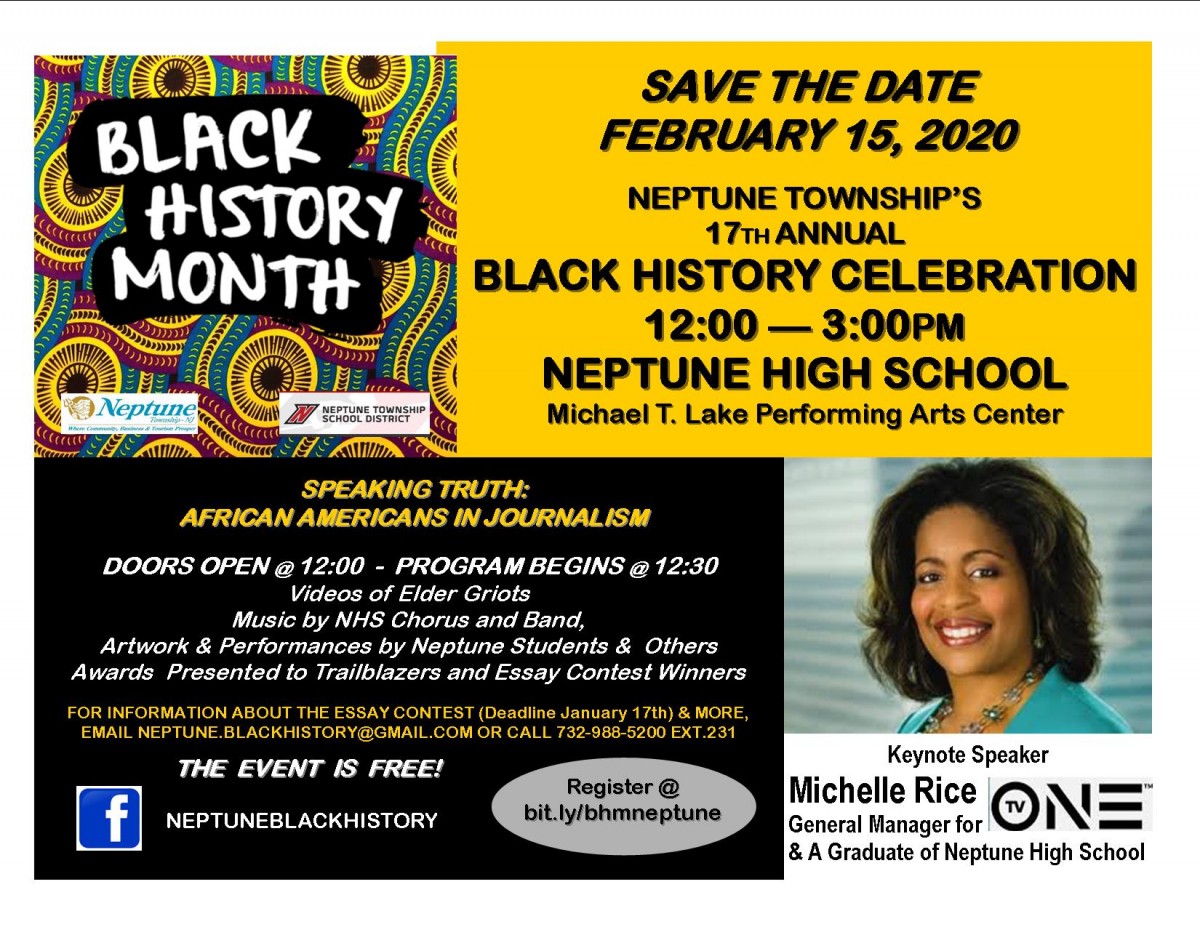 Essay Contest for 2020
NEPTUNE  TOWNSHIP
2020 BLACK HISTORY MONTH CELEBRATION
ESSAY CONTEST
The Influence of Social Media on Voting
Due Date:  January 17, 2020
HOW TO PARTICIPATE:
Prepare an essay or other presentation format  (e.g. poem, song, video, etc.).
Presentation should be a maximum of 2 written/typed pages or 5 minutes.
Topic:  The Influence of Social Media on Voting
How does social media influence voting, positively and negatively?

How does social media develop your thoughts on voting?
ELIGIBILITY:
Neptune Middle and High School Students

Neptune Students (Middle & HS) that attend  Private or Charter Schools
MONETARY PRIZES WILL BE AWARDED
Educators (middle school and high school) are invited to develop assignments for their students that can be submitted to the contest.
Churches, community groups and adults are encouraged to identify students and ask them to submit presentations for the contest.

SUBMISSION PROCESS:
Student's name, school and grade, address or email address, and phone number must be included on/with the presentation.
Submit via email to neptune.blackhistory@gmail.com or mail to Neptune BHM Planning Committee P.O. Box 25 Neptune, NJ 07754
Due Date:  by or before Friday, January 17, 2020
QUESTIONS? email neptune.blackhistory@gmail.com or Call 732-988-5200 Ext.231