Recreation
---
Neptune Township Recreation Department
Office Located at
2201 Heck Avenue
Neptune, NJ 07753
732-869-1202
 
---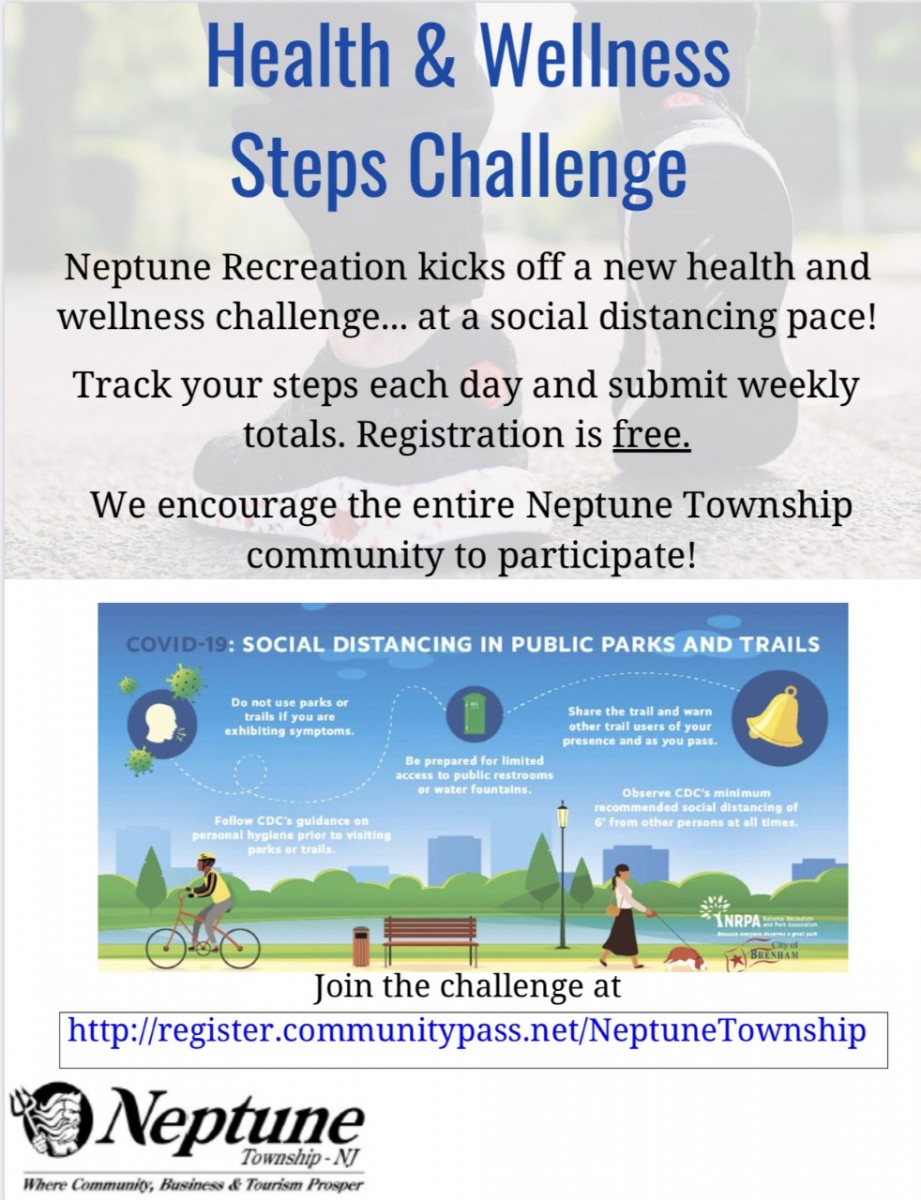 CLICK HERE to view the sign up link and join us today!! [1]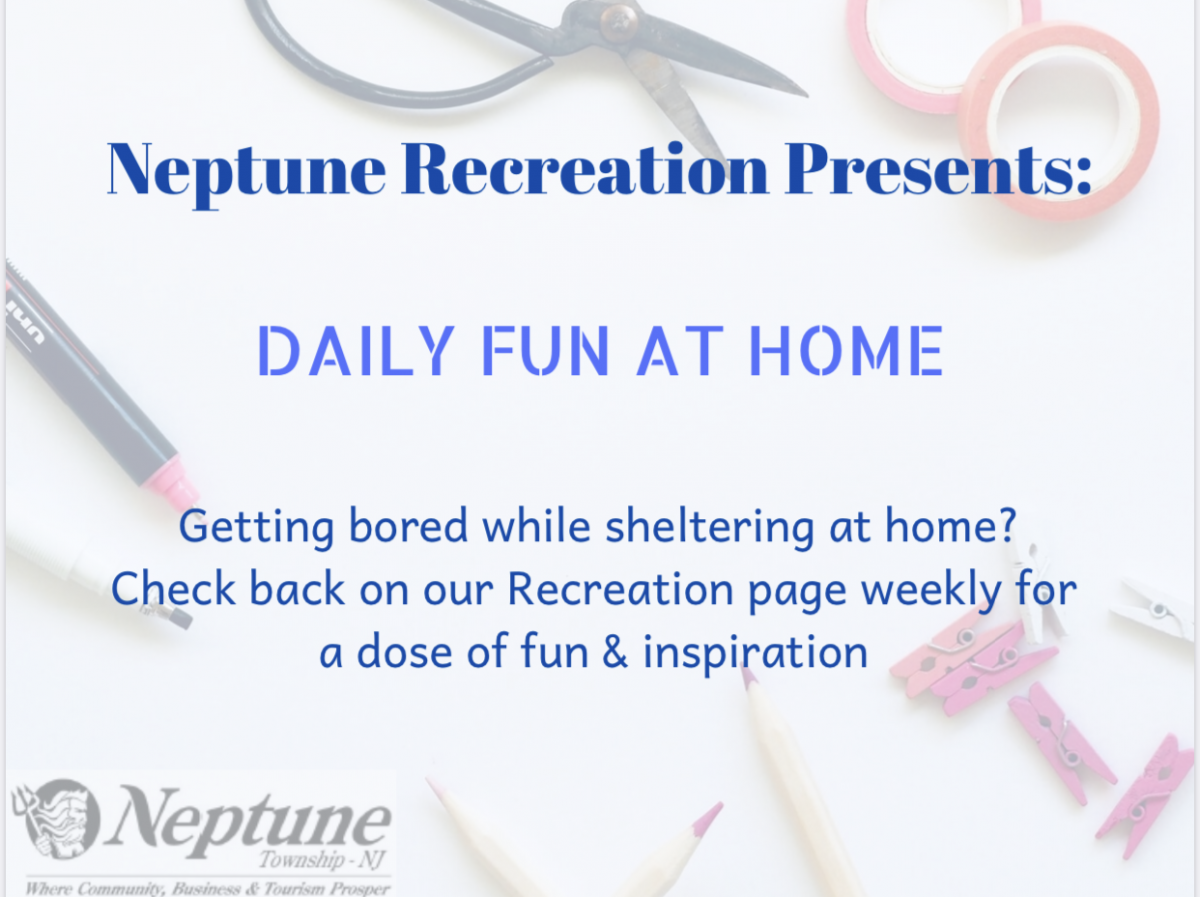 Week of June 1 - June 8
Magic Monday
Have a Picnic! If your family misses picnics in the park, you can bring this summertime activity into your backyard instead! Start by preparing a traditional picnic lunch [2] like sandwiches, fruit, and potato chips. Load everything into a basket and bring it to your picnic destination, whether it's a blanket on the lawn or a patio table. Your family will get fresh air and a dose of vitamin D!
Terrific Tuesday
Great Adventure's Wild Safari Drive is open! Pack the kids in the car and head to Freehold for this exhilarating, interactive drive-thru animal adventure. Check the online calendar for reservations and get your tickets at https://www.sixflags.com/greatadventure/attractions/safari [3]
Wondrous Wednesday
If you're looking for fun things to do in the summer at home—or simply want to focus on the simple pleasures of the season—try some of these stellar summer activities and staycation ideas that are just as wonderful as your traditional summer vacation plans. 
https://www.realsimple.com/holidays-entertaining/entertaining/seasonal-events/summer-activities-during-covid [4]
Theatrical Thursday
The Drive-in Movie is BACK! Check your local listings at https://www.nj.com/news/2020/05/drive-in-movies-are-popping-up-across-nj-heres-where-you-can-find-them.html [5]  and see where they're showing. Neptune Township has plans for their own drive-in movie experience, so please stay tuned! 
Fun Friday
It's that time of year - Strawberry picking at a local farm! Call ahead. There are some great farms in New Jersey. DeWolfs (New Egypt), Hallocks (New Egypt), Battleview Orchards (Freehold), Wemrock Orchards (Freehold). Visit www.theshorebook.com [6] . 
---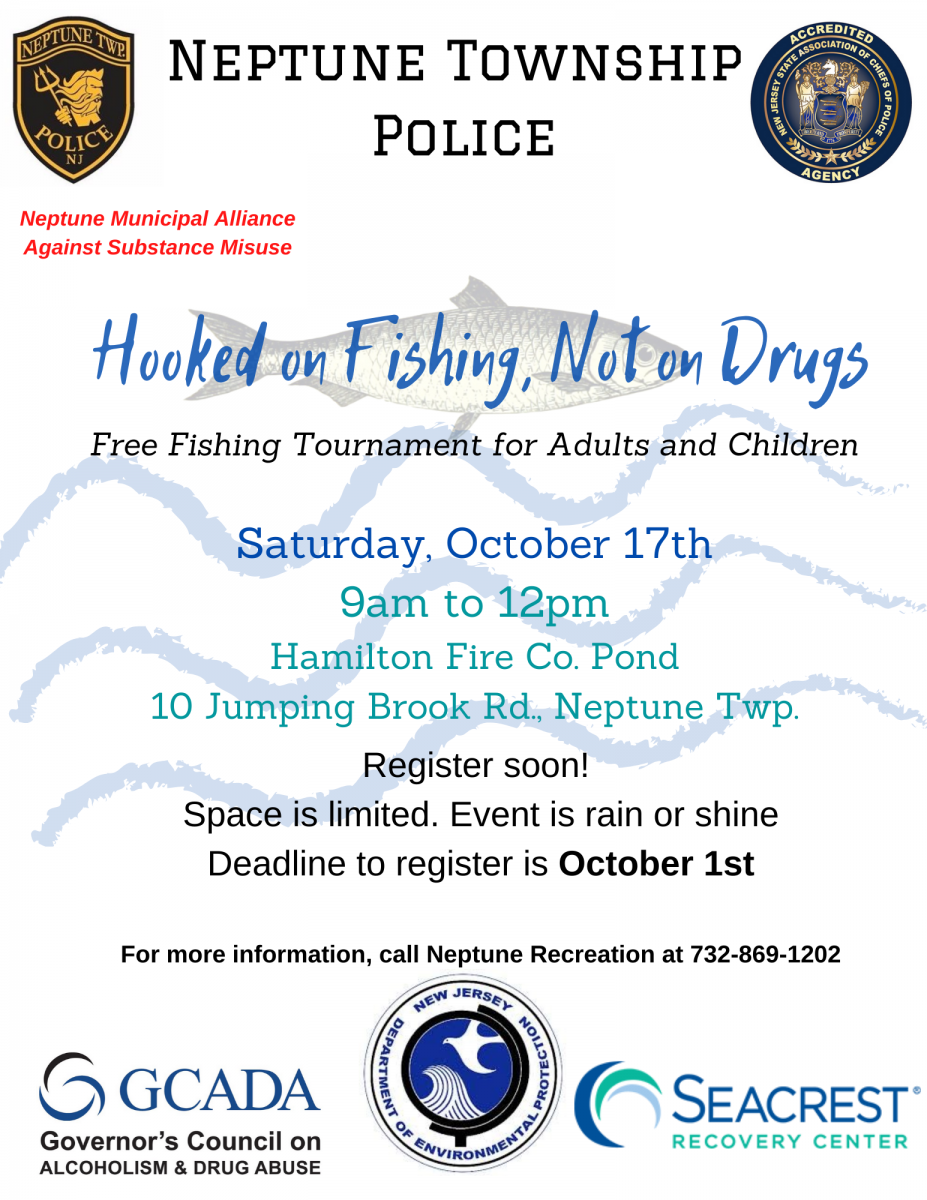 [7]
---
SUMMER RECREATION INFORMATION [8]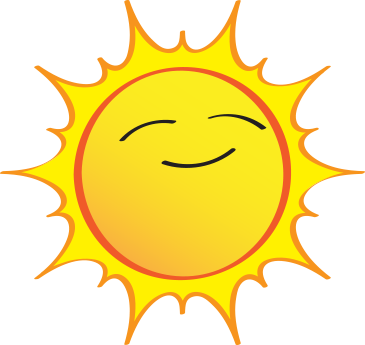 ---
Looking for fun camps to attend this summer?
CLICK HERE [9] to see all camps available this summer!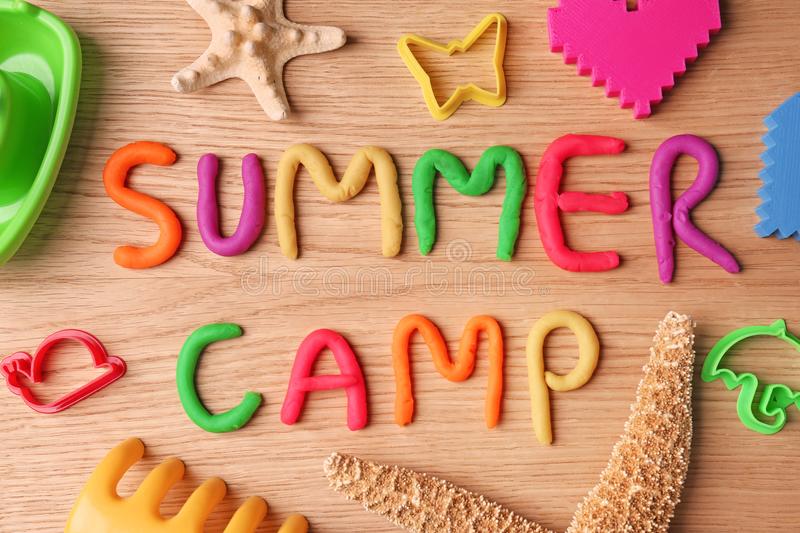 ---

Did you submit an Easter photo to our Recereation Department this year?
Check out our wonderful photo album from our residents ! CLICK HERE [10]
---

For information on Neptune Township Parks and Recreation Sites, CLICK HERE.

[11]


 
---

---
Recreation Forms
Coaches Code of Conduct Form [13]
Youth-Parent Code of Conduct [14]
---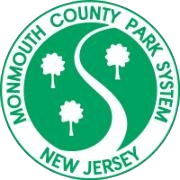 ---
Neptune Township Sailors Win Mayor's Trophy Regatta
Neptune Township junior sailors brought home the Mayor's Trophy Cup after they won the Mayor's Trophy Regatta on Friday, August 12, showing off what they learned in the two-week sailing instruction program!  
With representation from Neptune Township, Neptune City, Avon, Wall, Belmar, and Bradley Beach, (who finished in that order) the Friends of the Belmar Harbor and the respective Recreation Directors coordinated a program-ending Mayors' Cup Regatta between the towns.  Each town offered five residents, ages 9-16, a sponsorship to participate in the two-week instructional sailing program, and the Mayor's Cup Regatta afforded some friendly competition to highlight some of the skills they learned during the program.  Due to windy weather, all the sailors were challenged a bit and many called on their boat-righting skills after they tipped. 
The sailors raced in several heats in one-person Opti's, one person BICs and two-person 420's around a predetermined course.  Colored t-shirts help identify sailors as part of each town's team.   Thanks to Cindy Nelson, Oliver Brothers Realty, who sponsored the Neptune Township sailors' shirts & visors!
Sailing for Neptune were:  Sarah Yevchak, Morgan Heidel, Adam Yevchak, Caroline Dillon, and Cassandra Ferguson. 
Congratulations to our sailors.  We're already looking forward next year's program. Any one interested should contact Neptune Recreation at 732-869-1202.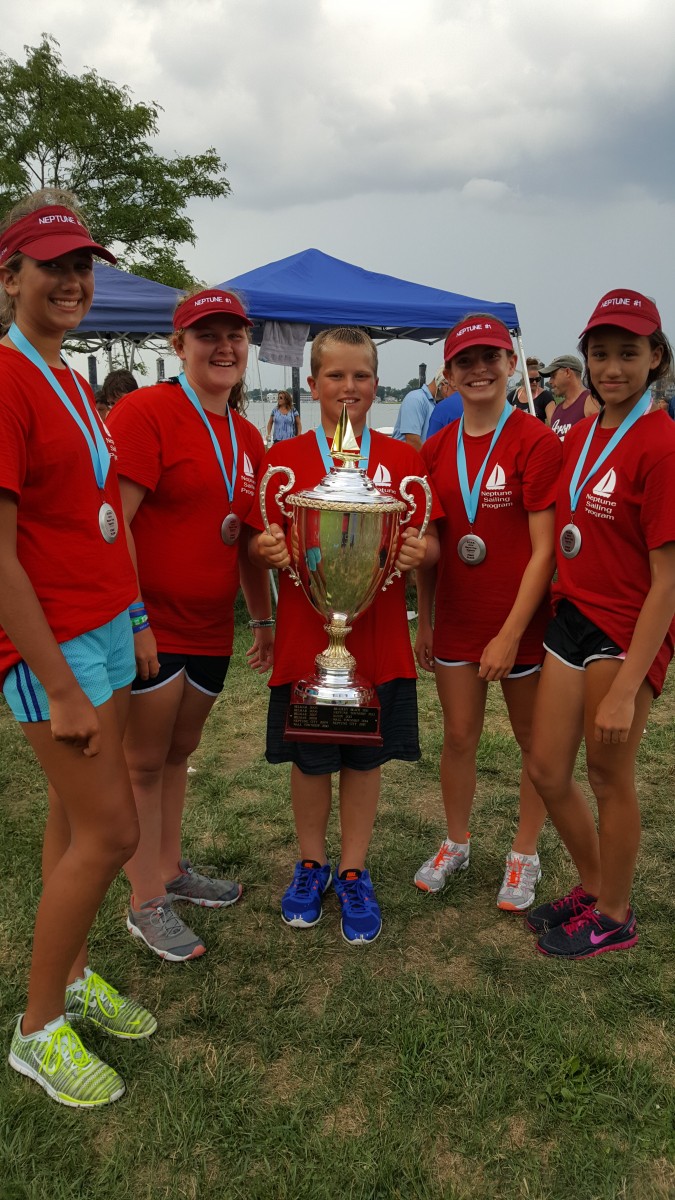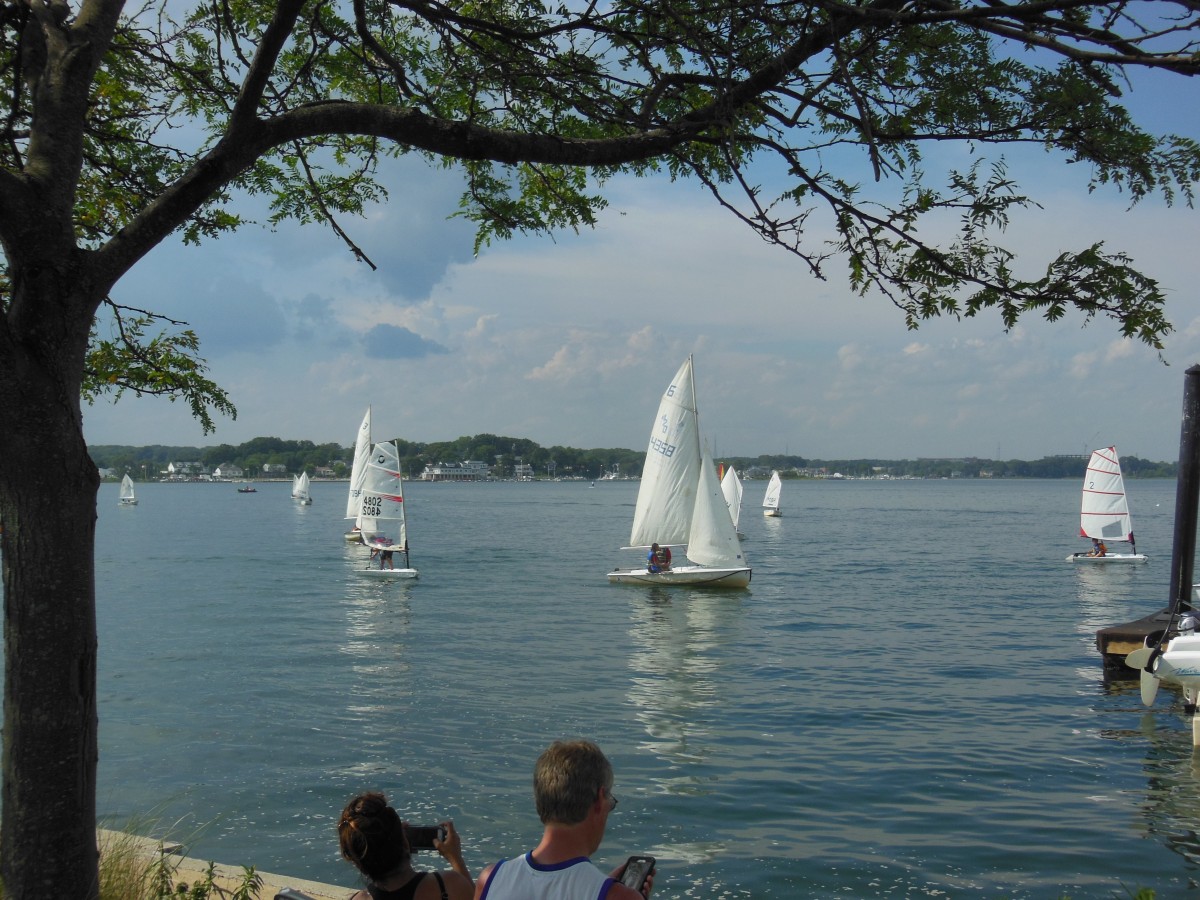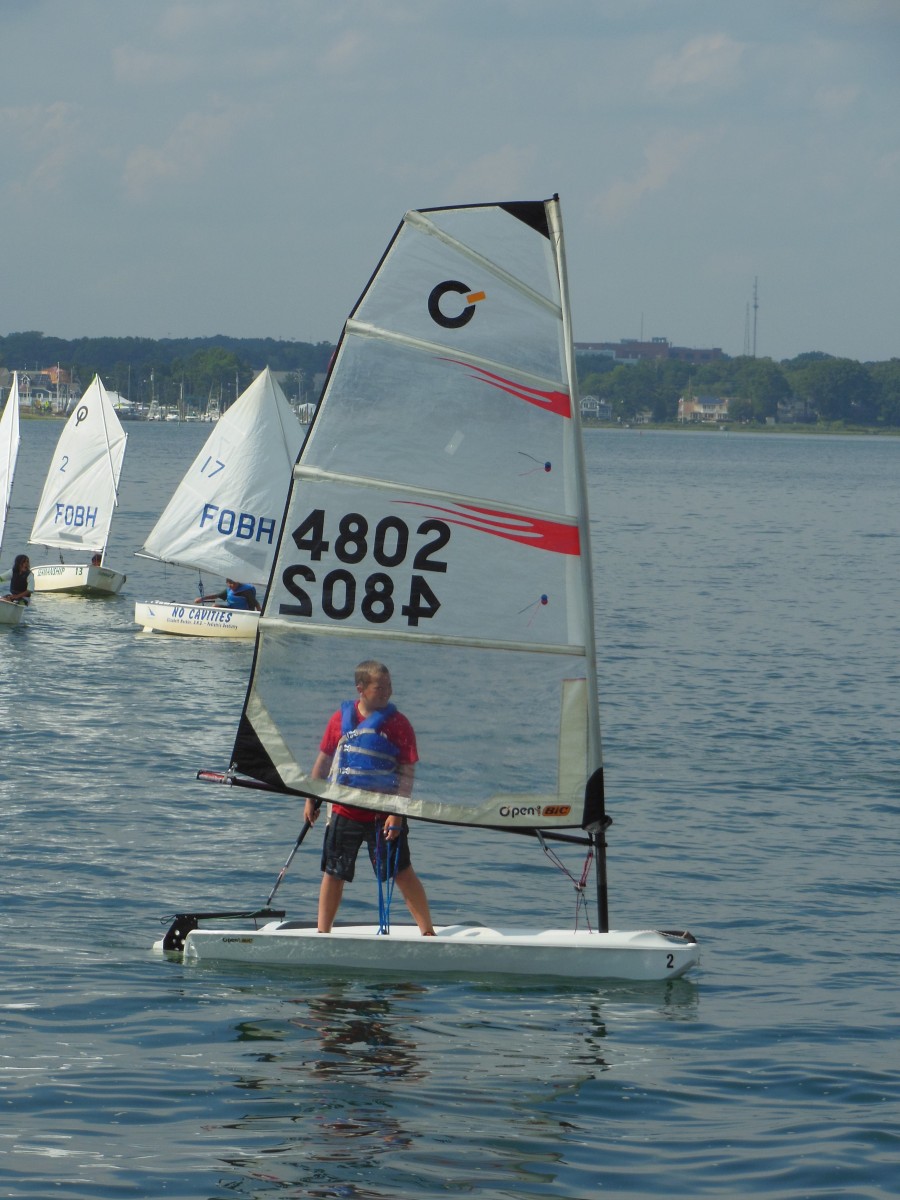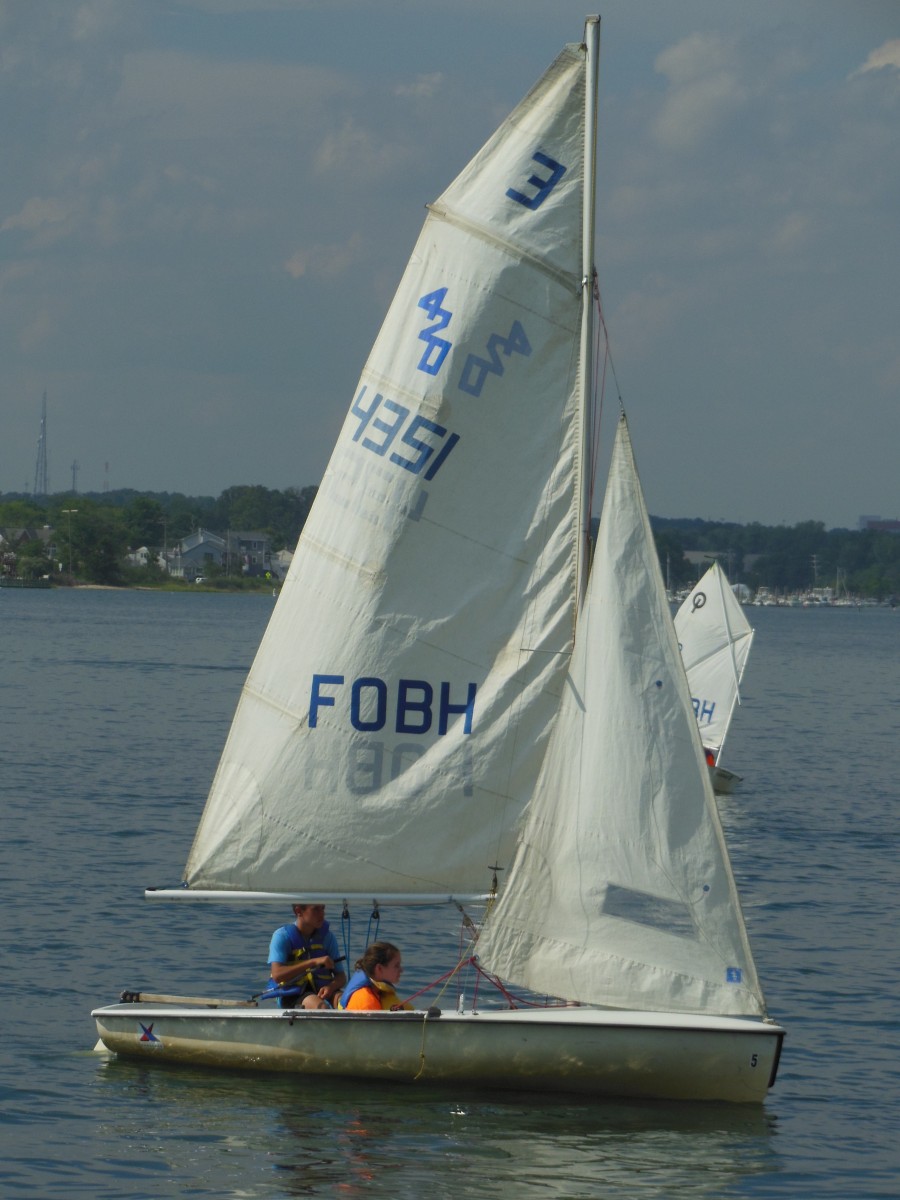 ---
Neptune Township Brings Fitness on Your Phone to the Parks
Visit Neptune parks with your smartphone and you can get a great workout. How about enjoying this unseasonably nice weather while working out your core, your lower body, upper body and improving your flexibility too? Neptune Township Recreation and Public Works Departments recently installed QR (Quick Response) Fit Trail signs at many Neptune parks.
"Seven parks throughout the township now offer QR Fit Trail sign service," said Kevin McMillan, Township Committee liaison to Recreation. "Technology is such a part of our lives; why not use it to get fit as well?" The parks with single QR Fit Trail Smart Boards include: Bradley Park, Division Street Park, Beverly Way, Bert Willis, Loffredo Field, the Fred Boenig Little League Fields at Jumping Brook, and Sunshine Village Park.
With QR Fit Trail signs, smartphone owners can use a free QR Code scanner of their choice, scan one of the four codes per sign, and gain access to a series of short exercise videos, hence, "Fitness on Your Phone"!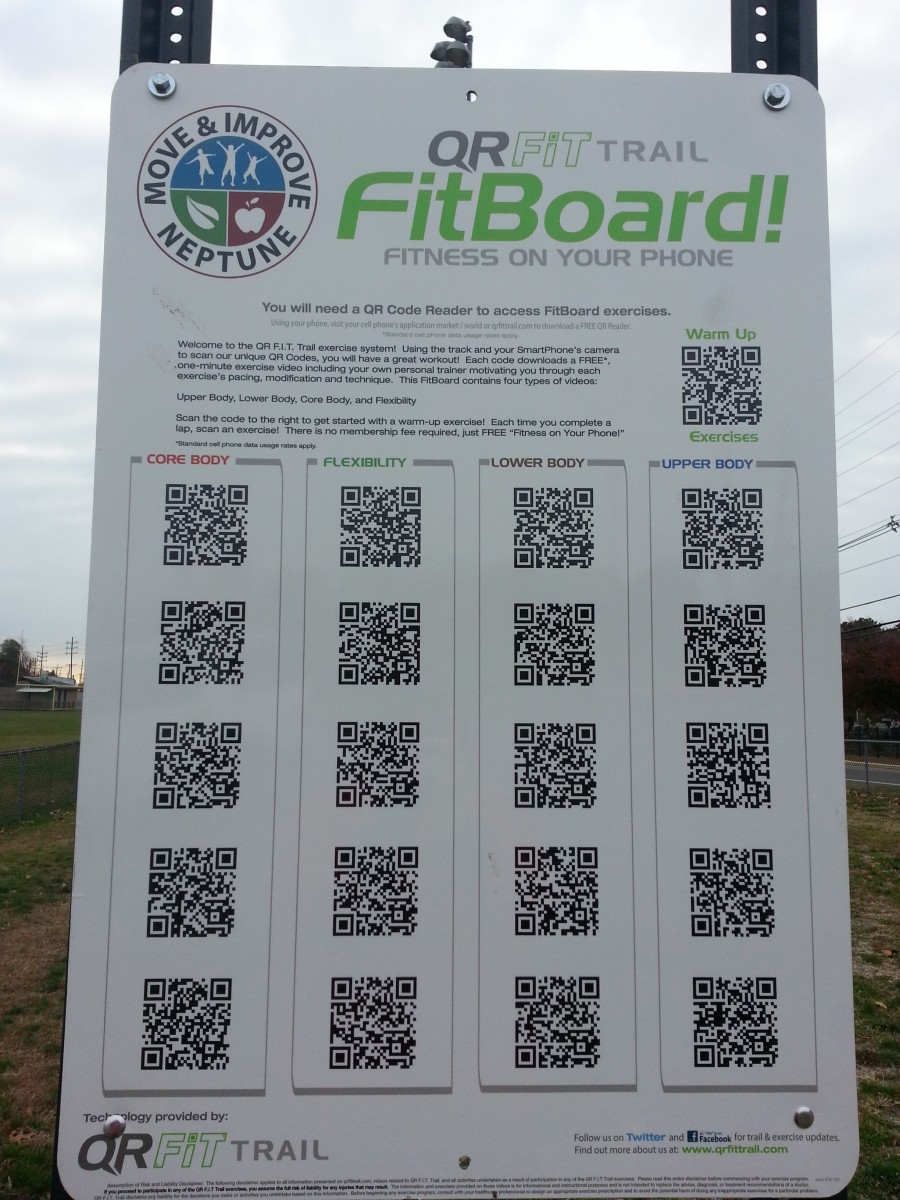 The videos show free guided exercises from a certified fitness instructor and the videos change out monthly, giving visitors a new experience all the time! People of all fitness levels can take part and no other equipment is needed for these workouts. The image above is one of the QR Fit Trail signs. The signs are constructed of durable aluminum and are 2 feet x 3 feet in size. 
"Neptune Township purchased the signs with grant money through a CDC initiative to Move & Improve Neptune," said Neptune Recreation Director Dawn Thompson, "We installed two adult fitness workout stations (in Bradley Park and Sunshine Village Park) last year (picture below), and these new QR Fit Trail signs are just another example of how we want to encourage everyone to enjoy our parks and keep moving to stay healthy."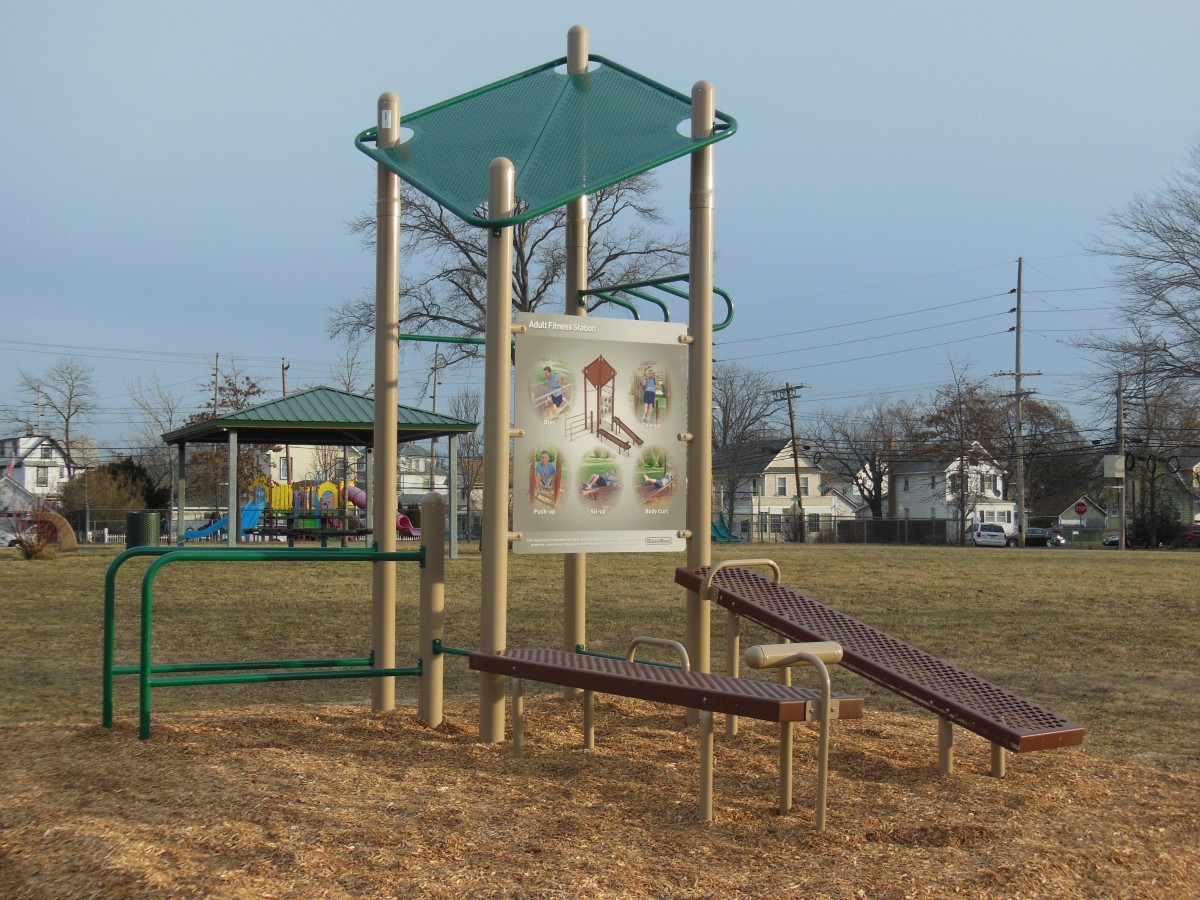 Sunshine Village features a Welcome station, and 5 other stations, ideal for the loop trail there. Each of the five stations has four exercises on them - one for Core Body, one for Lower Body, one for Upper Body, and one for Flexibility. The park user can go through the trail one day, following all of the exercises for Upper Body, and then come through another day, and go through the Flexibility trail all with the same signage. The single sign Fit Board (which is installed in the other 6 parks) incorporates these same 21 codes, but instead of being placed on 6 different signs, they are condensed into one larger sign for smaller parks.
Our parks are open from dawn to dusk. Have fun and get fit!!