Main Image: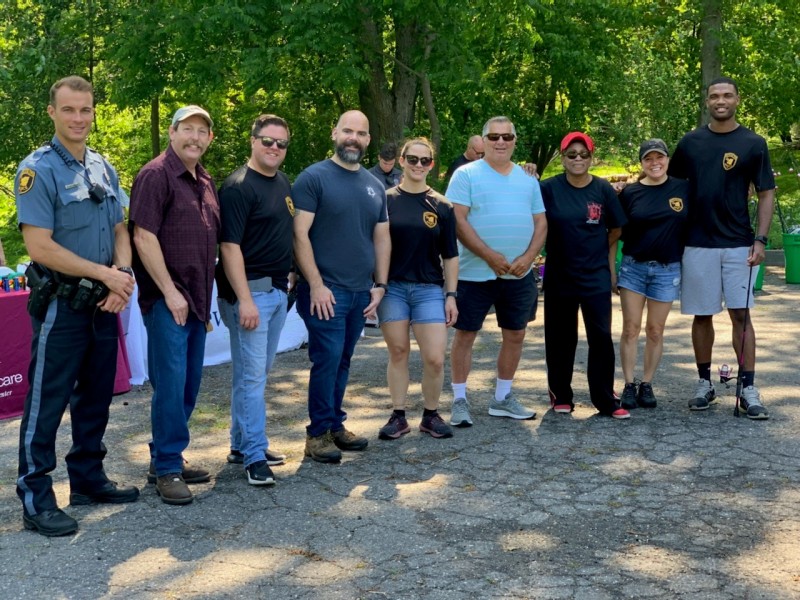 The sky was bright and the pond packed with fish this past Saturday in Neptune, as over 100 residents tried their luck at this year's 5th annual 'Hooked on Fishing, Not on Drugs' event. The free tournament was held at the Hamilton Fire Company Pond and organized by the Neptune Township Police, Administration, Marina, Recreation, and Municipal Alliance Against Substance Misuse.
The fish were biting early, as kids and adults lined up at the measuring stations with fresh-caught bass, trout, catfish, bluegills and sunnies. Everyone was smiling and enjoying the great outdoors as shouts of "I got one!" were heard around the pond with each new catch. Prizes for biggest catch were awarded to Ryan Patterson (21 in. Catfish), Marcus Alston (18 in. Catfish), Leah Farley (15 in. Large-Mouth Bass), Oliver DiPaolo (12 in. Trout), Jack Janulis (12 in. Small-Mouth Bass) and Joey Guzzi (12-in. Trout).
The event would not be possible without our sponsors. Special thanks to Hamilton Fire Company, Imperial Healthcare, Seacrest Recovery, the Headliner, Walmart, Mesco, Sea Fresh Marine, the Governor's Council on Alcoholism & Drug Abuse, Taylor Hardware, Mike's Pet Supply for providing bait, fish towels, snacks, and additional prizes that were awarded throughout the day. It was a perfect day for fishing! There were even special appearances made by Mr. Turtle and Ms. Snake!
NJ Department of Environmental Protection designed the Hooked on Fishing Not on Drugs event to create an interest in safe, healthy, outdoor activities for youth, and Neptune Township is proud to be an event supporter.
Look for our 6th annual Hooked on Fishing event next year!!
CLICK HERE to see photos from the day!